Аноар: еврейско культурно-обществено списание
1935-1939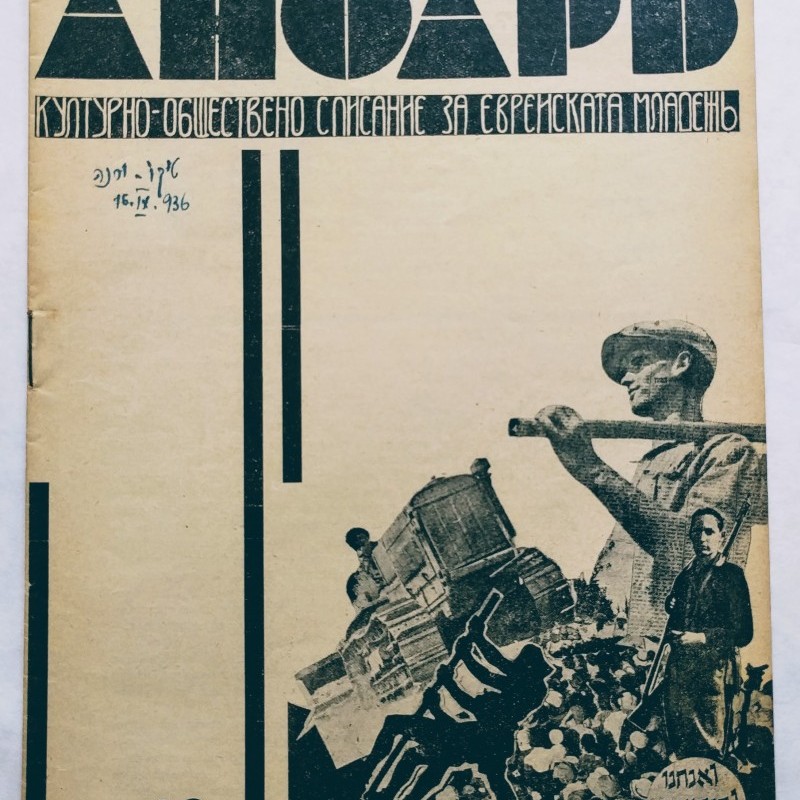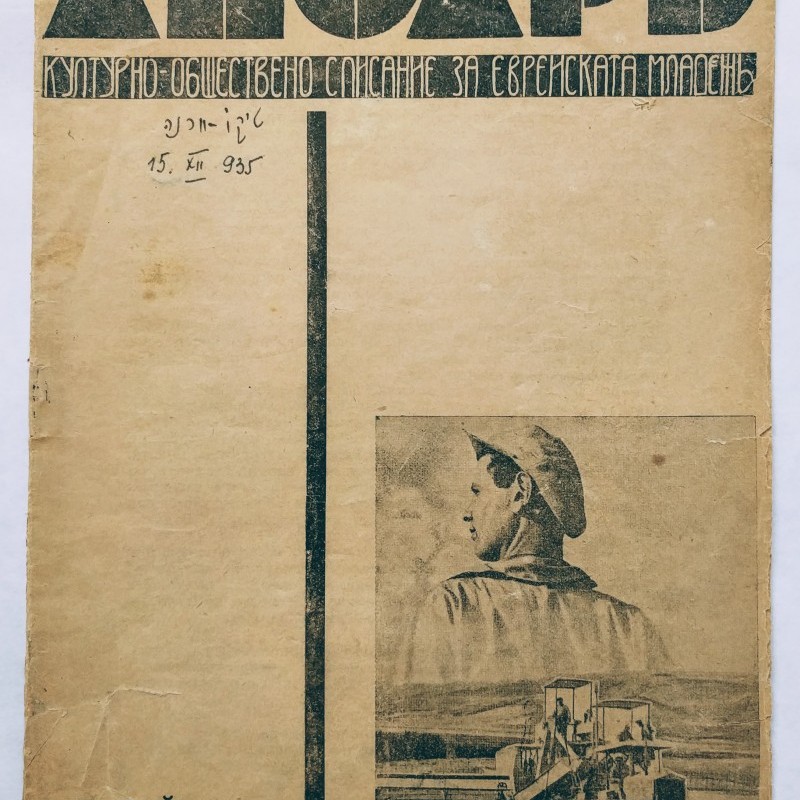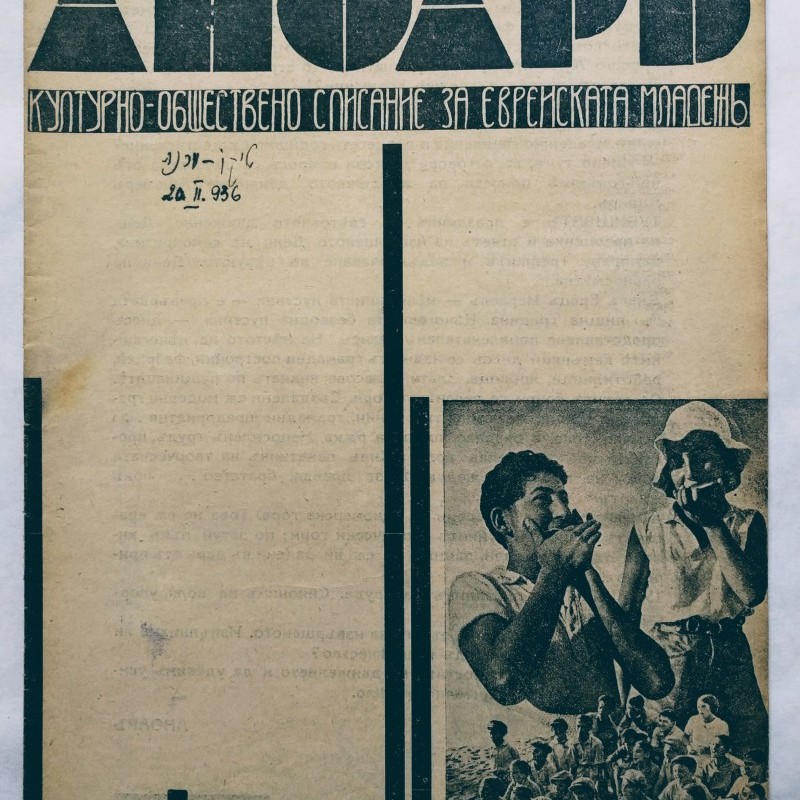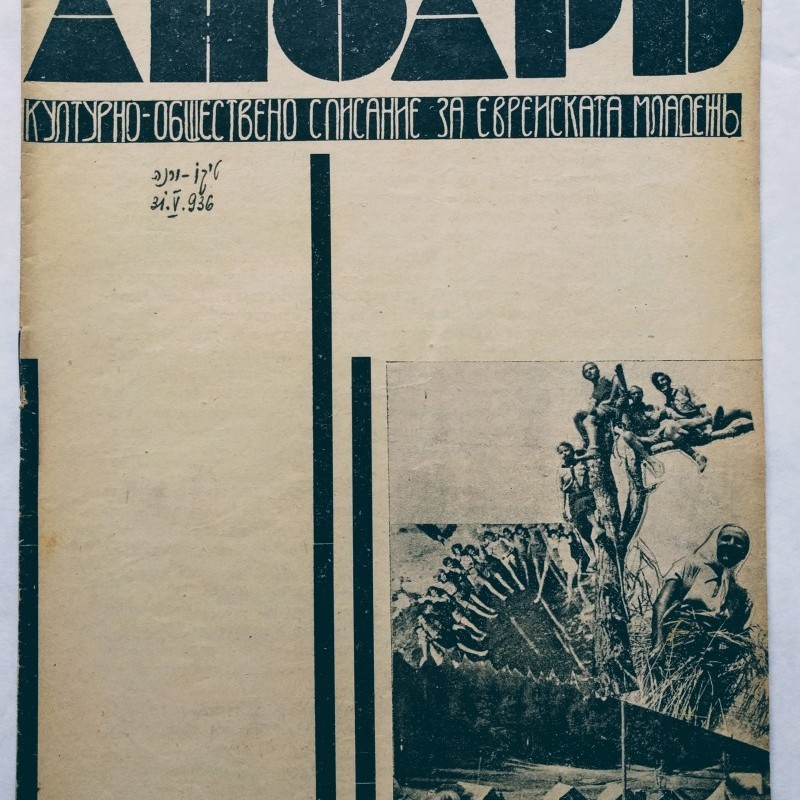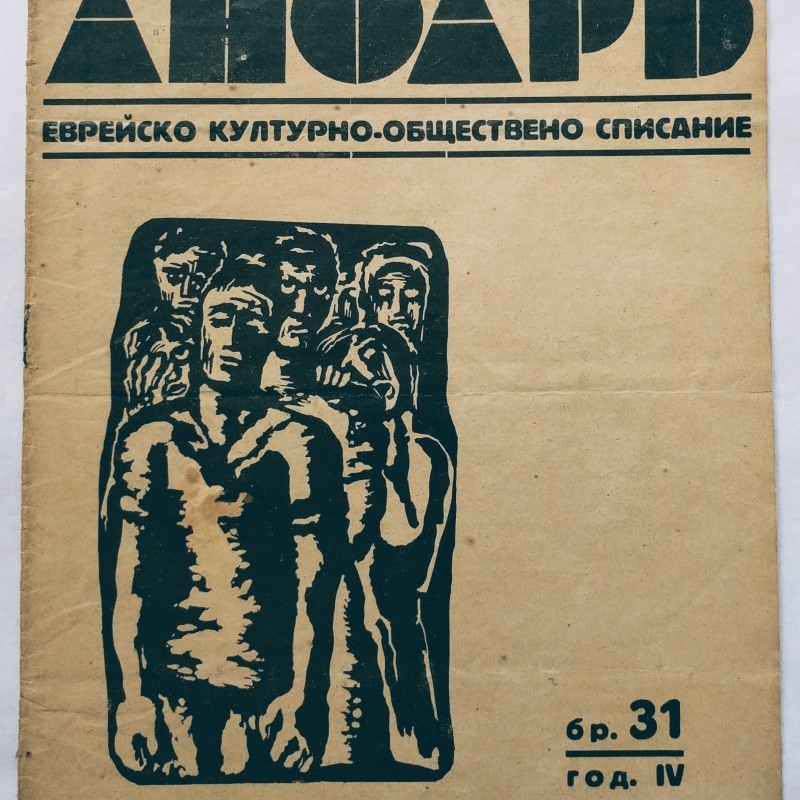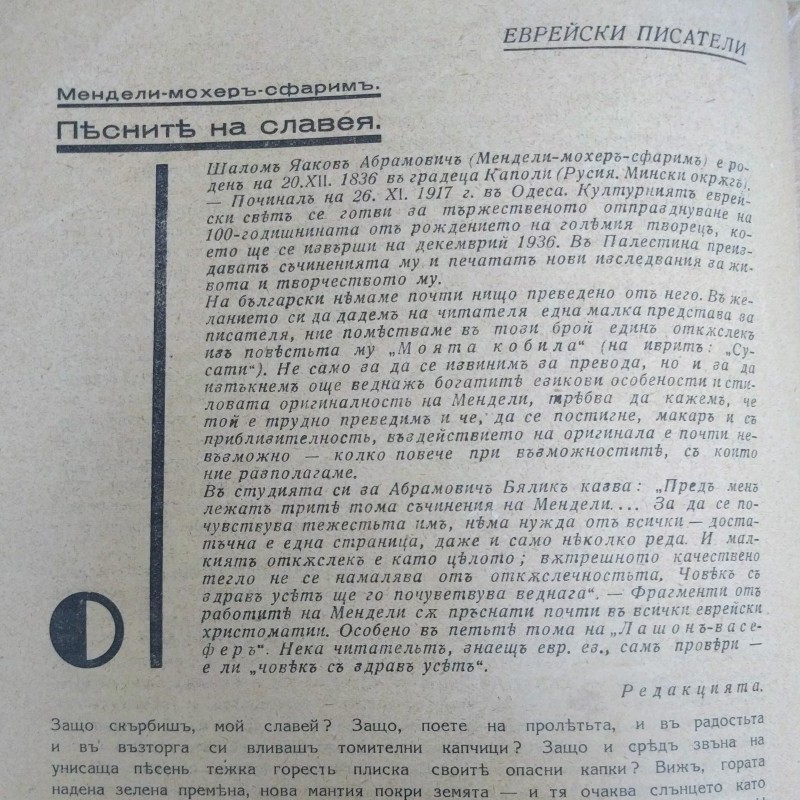 [Hashomer Hatzair] Ашомеръ-ацаиръ. Аноар: еврейско культурно-обществено списание. Year 1, No. 1 (Dec. 15, 1935) to Year 4, No. 31 (April 25, 1939) (lacking No. 30). Sofia, Bulgaria: 1935-1939.
8vo, 30 of 31 published issues, each 20 pp.; illus. stapled self-wrappers with occasional illus. within, each with handwritten date in Cyrillic and roman numerals on cover, no. 1 front wrapper detached with 1/2 in. loss LL, no. 28 front wrapper detached, otherwise newsprint sl. toned and brittle as expected.
Near complete run of this scarce Zionist serial published by the Bulgarian branch of the socialist youth organization Hashomer Hatzair ("The Young Guard"). Founded in Eastern Europe in 1916, Hashomer Hatzair encouraged Jewish youth to maintain their identity and culture in new environments, resisting middle-class urban life and economics in favor of cooperative labor, agriculture, and the values of social justice. Members participated in service trips and, later, organized illegal immigrations to Palestine. Issue number one of Аноар [Anoar], features a photomontage of Degania, the first kibbutz. Hashomer Hatzair members were also leaders in the resistance movement in Jewish ghettos and in concentration camps (e.g. Ḥaykah Grossman [Białystok], Mordekhai Anielewicz [Warsaw], and Abba Kovner [Vilna]).
The Bulgarian branch began publishing this "Jewish Culture and Society" journal after Hashomer Hatzair had undergone a profound political shift to the left, supporting a bi-national solution in Palestine and resisting the influence of the Soviet communist party. Its contents are varied: supporting the vision of a new, egalitarian and socialist nation of Eretz Yisrael; extolling the virtues of work and farming; reporting on Nazism, anti-Semitism in Bulgaria and across Europe, the Polish ghetto system, and resistance efforts; and reviewing arts and literature.
Anoar also includes intriguing essays on psychoanalysis and the psychologist Alfred Adler, both influences on Hashomer Hatzair and eventually on policy in the new state of Israel, despite the natural opposition of Zionist (collective) and psychoanalytic (individualist) thought.
The serial was printed by "Задружень трудъ" – a cooperative that also printed anarchist materials – and edited by Isaac Bidzherano. The stylized cover photomontages and great interior design are uncredited, though some in-text caricatures and illustrations are signed.
OCLC finds no institutional holdings in North America and only a single issue? at the National Library of Israel. Additional research reveals a partial run at Sofia University, Bulgaria.
SOLD