Biofilia: Revista Mensual de Culto a La Vida
1935-1936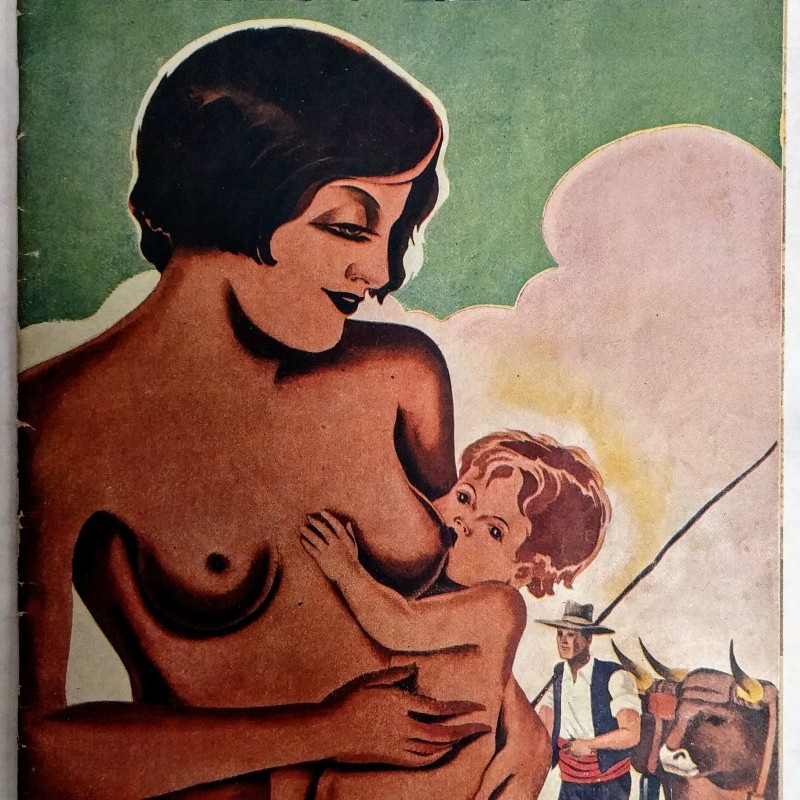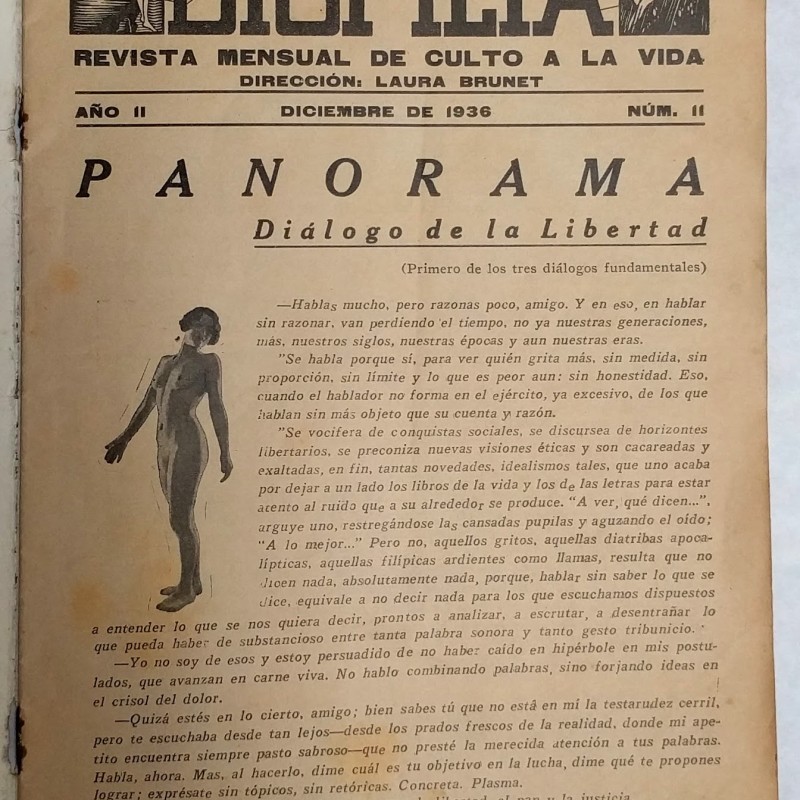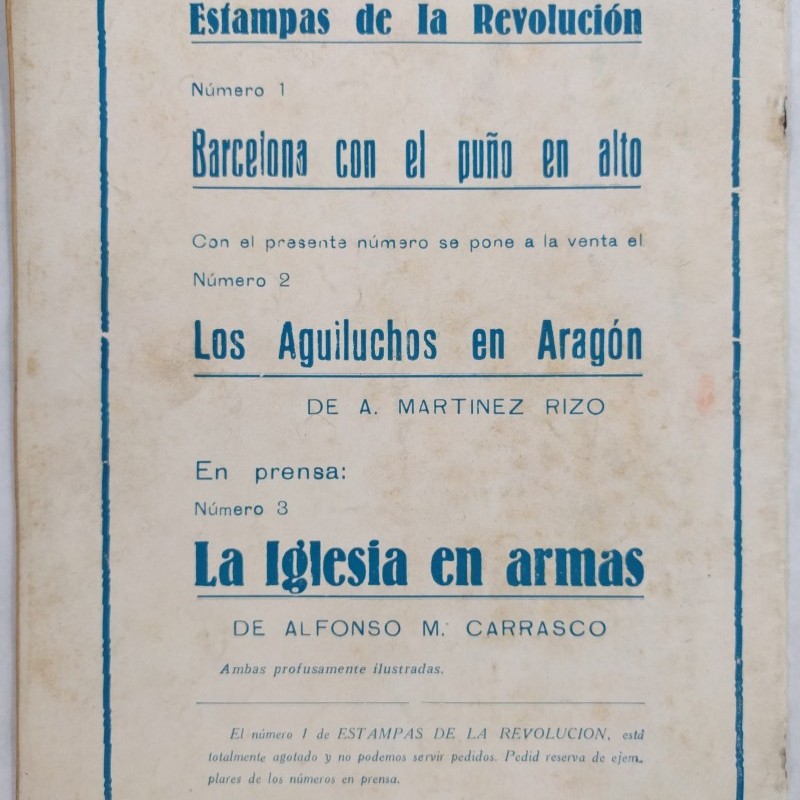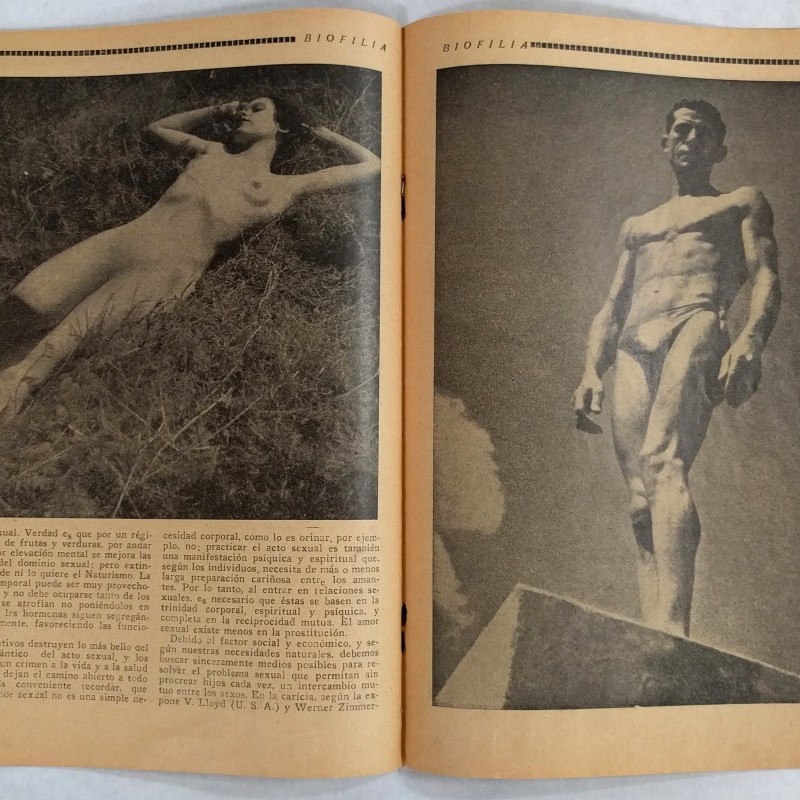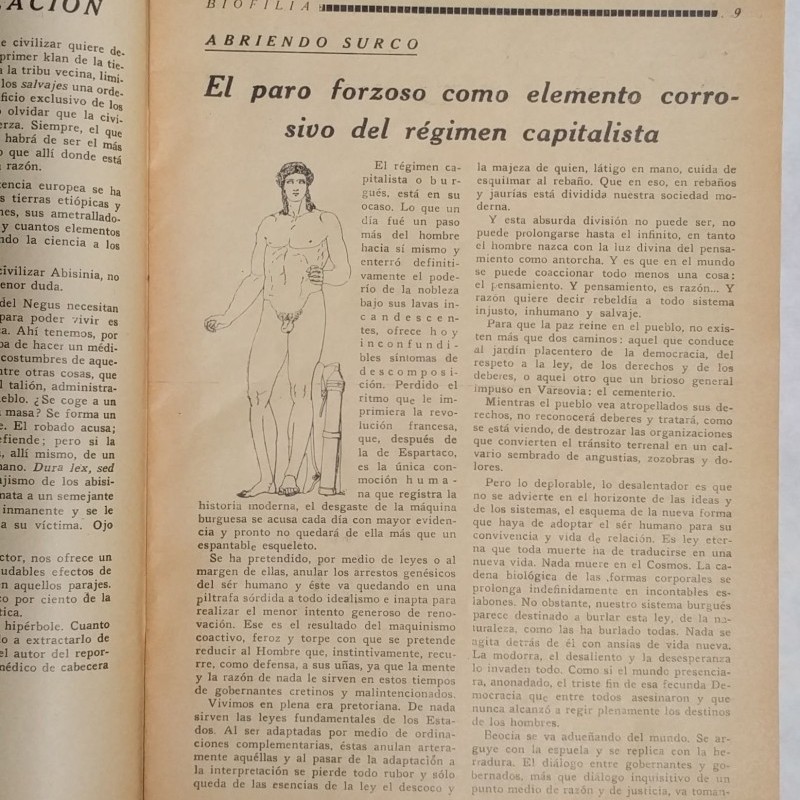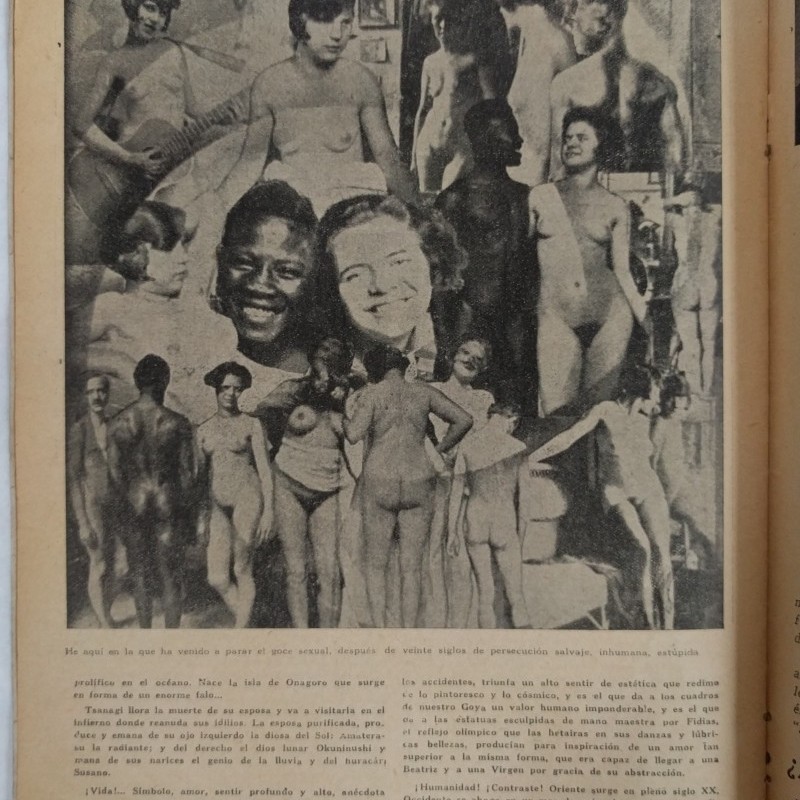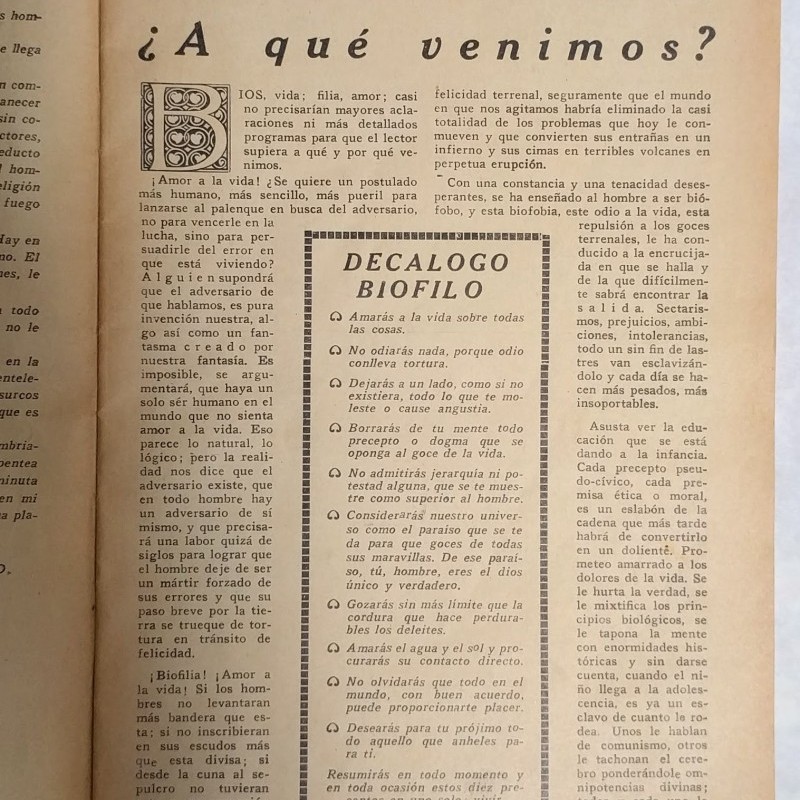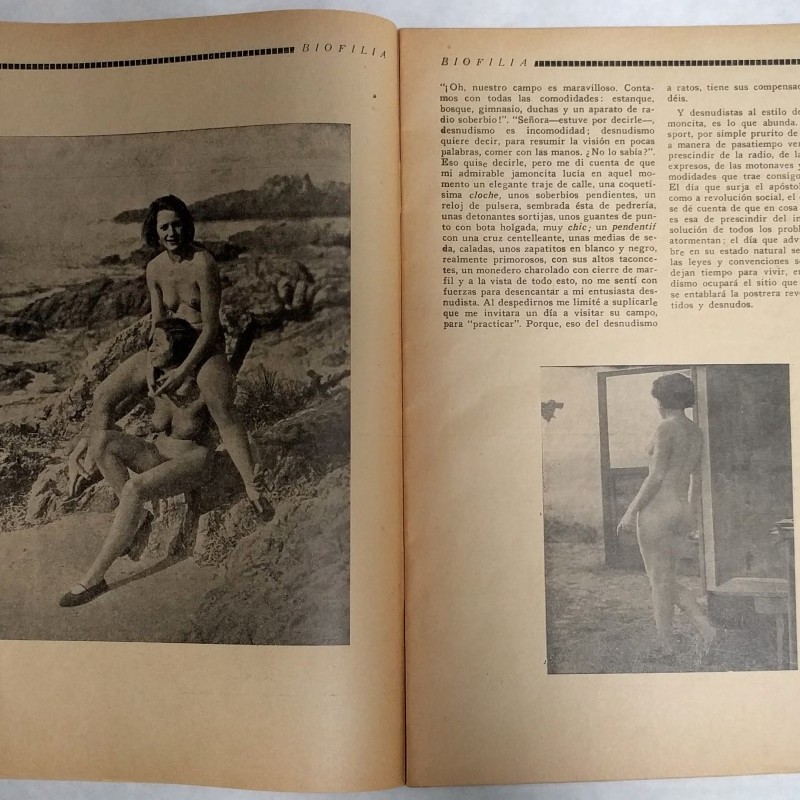 [Spanish Civil War] [Nudism] Brunet, Laura, Ed. Biofilia: Revista Mensual de Culto a La Vida. Año I, No. 1 (Nov. 1935) and Año II, No. 11 (Dec. 1936). Barcelona: [Editorial Sanxo], 1935-1936. Two issues, 8vo, both 32 pp.; illus. throughout with reproductions from photographs and other artistic media, No. 1 with supplemental plate laid in, newsprint darkened as expected, otherwise very good; stapled pictorial wrappers with some wear, second issue completely separated with 2 in. closed tear recto and foxing.
First and eleventh issues of the Second Republic nudist magazine (1935-1937) edited by anarchist and naturalist Joan Sanxo i Farrerons under the pseudonym Laura Brunet. Editorials and essays in Biofilia draw explicit links between Republican revolutionary ideology and nudism, including worker's rights, anticapitalism and antifascism, and cultural freedom.
During the Civil War, Sanxo self-published under the names Editorial Sanxo and Imprenta Layetana; the rear wrapper of the Dec. 1936 issue is an advertisement for his series Estampas de la Revolución. In addition to other anarchist and nudist materials, Ed. Sanxo published Civil War propaganda, and artists involved in Biofilia were celebrated designers of Republican graphics.
The first issue's cover and laid in supplemental broadside are by artist and illustrator Alloza (Josep Alloza i Villagrasa), the creator of many memorable UGT and CNT propaganda posters.
As of June 2017, we locate no record of the magazine in OCLC or on the market.
SOLD