Conferencia Latinoamericana Sobre Desarrollo Urbano
1975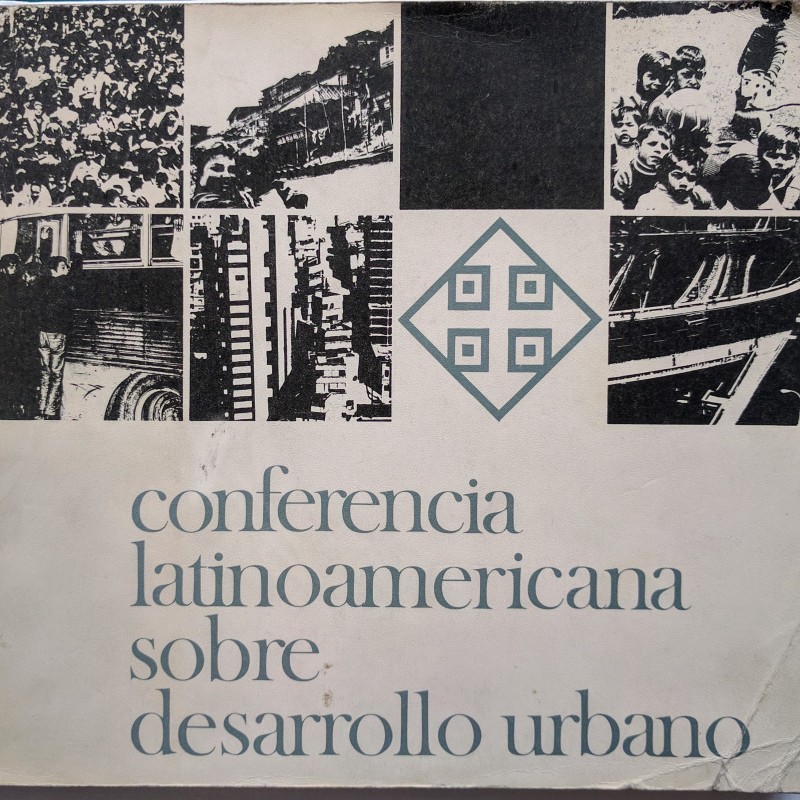 Alcaldía Mayor de Bogotá, et al. Conferencia Latinoamericana Sobre Desarrollo Urbano. Bogotá: [Alcaldía Mayor de Bogotá; Universidad de Andes; and IBM Corp.], 1975. Oblong 4to, 132 pp.; reproducing fourteen papers from an international conference bringing together experts from Latin America, Europe, and the United States, each paper proceeded by a photograph and bio of the participant; newsprint toned, in illus. paper wrappers, spine rubbed, front wrapper with bent corner, reinforced verso with tape, otherwise good.
Rare document of a landmark gathering of politicians, urban planners, architects, public service officials, and industry partners to discuss the future of Latin American cities. Reproduces papers by Diego Arria Salicetti, Governor of Caracas; David Grove, Vice-President of IBM; John Lindsay, ex-Mayor of New York; Alfonso Palacio Rudas, Mayor of Bogotá; Jean Taulelle, Prefect of Paris; Jorge Valencia Jaramillo, poet and President of the Society of Colombian Economists; and others.
OCLC finds no copies in North America.
SOLD