Diccionario del arte actual
Maria Isabel Estrada, 1970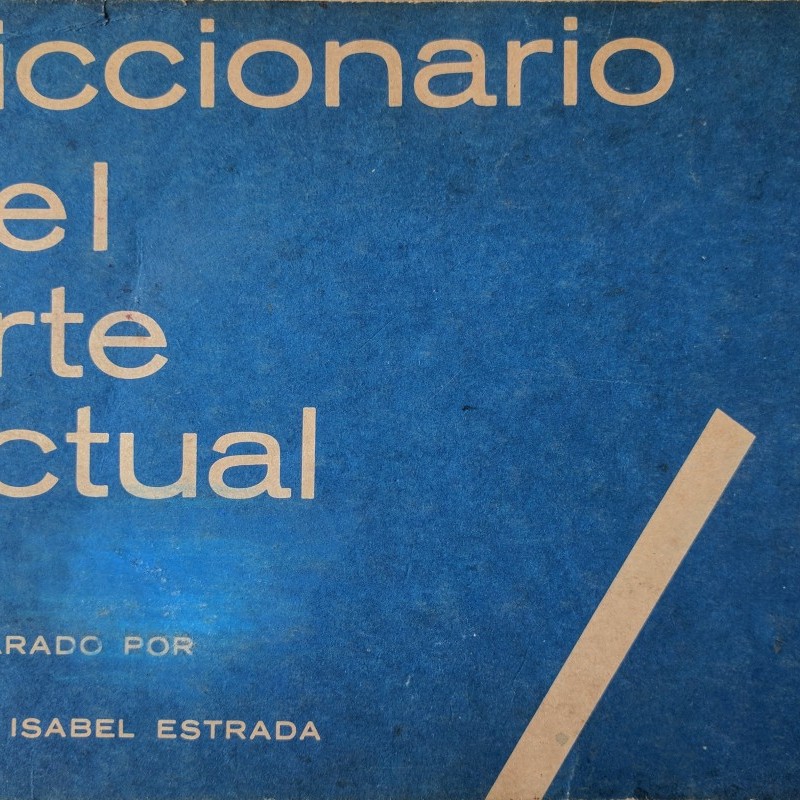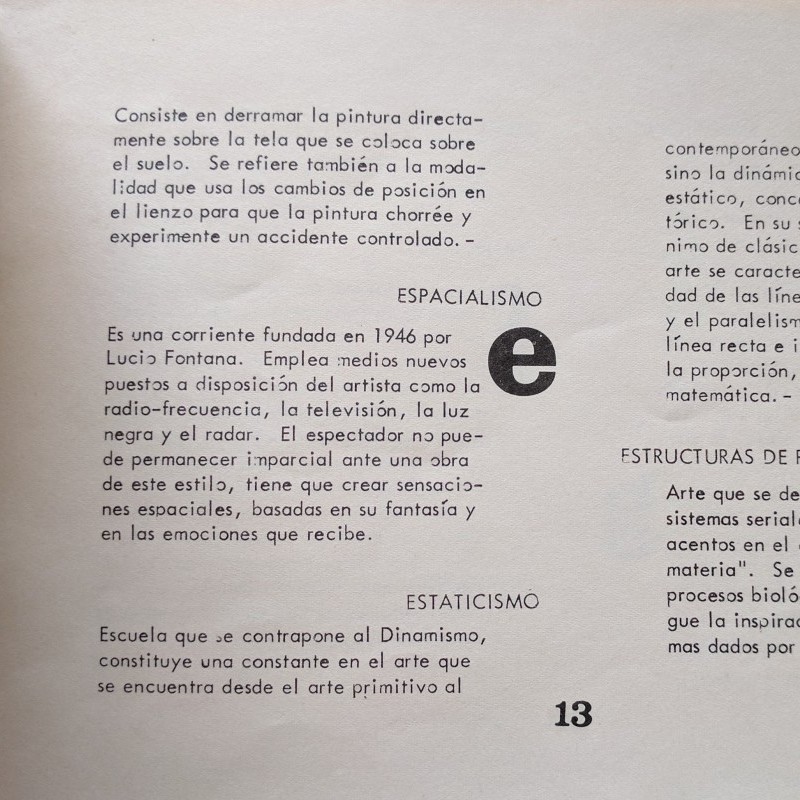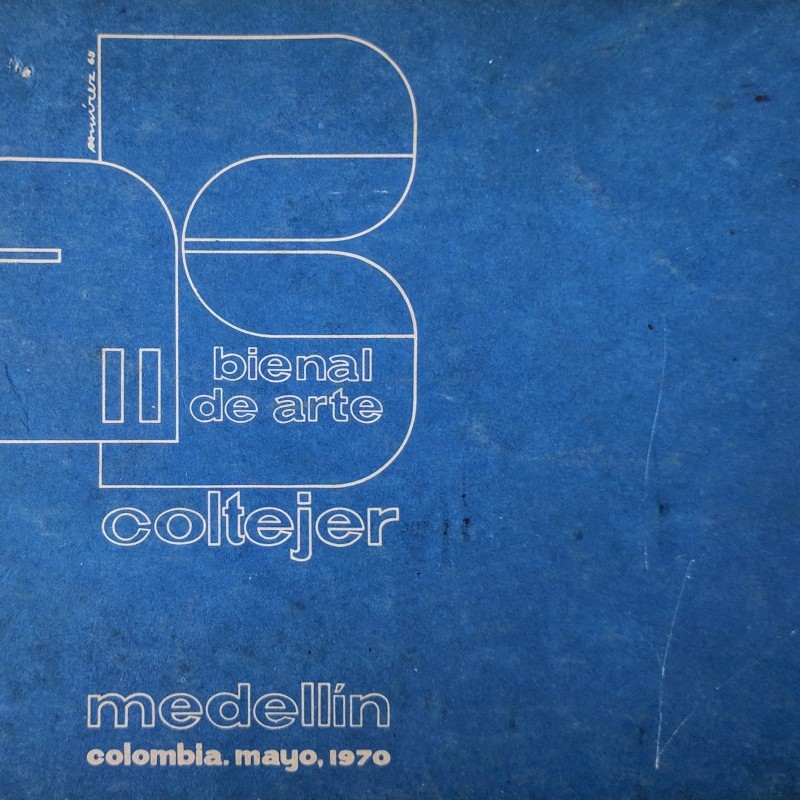 Estrada, Maria Isabel [and Leonel Estrada?]. Diccionario del arte actual. Medellin: Departamento de Relaciones Publicas de Coltejer, 1970. Oblong 8vo, 30 pp.; alphabetical definition of contemporary art movements with 4 b/w reproductions of works by various artists; side-stapled blue and white wrappers, wrpprs. worn and splitting at spine, small area of discoloration (partially erased?) on front, interior sl. toned, pen inscription on title page.
A rare coeval document from the 1970 Coltejer Biennial (the official catalogue having been published after it closed), curated by Aguilera Cerni, Lawrence Alloway, and Giulio Carlo Argan. The second Biennial was expanded from the 1968 inaugural edition to include more artists and ambitious contemporary work from all disciplines, including computer art, performance, and installation. The Coltejer Biennials had a tremendous impact on Colombian contemporary art, this booklet was presumably produced as one of the many adaptations made in response to public criticism of the first Biennial and distributed as a helpful key for audiences unfamiliar with current aesthetic tendencies.
The booklet is described as "preparado por Maria Isabel Estrada," the daughter of art critic and director of the biennial, Leonel Estrada. Leonel Estrada would later publish the highly regarded Arte actual: diccionario de términos y tendencias (Medellín, 1985), with Maria Isabel credited as a coauthor. It is unclear who authored the definitions found in the present volume, but they introduce fascinating translations of important international movements including Arte de Agua, Gutai, Sonocinetismo, Espacio Ambiental (as differentiated from Happenings), Estructuras de Repeticion, Arte de Participation, and Arte Programado.
OCLC locates no institutional copies outside of Colombia.
SOLD