Guropiusu to nihon bunka [Dr. Gropius in Japan]
1956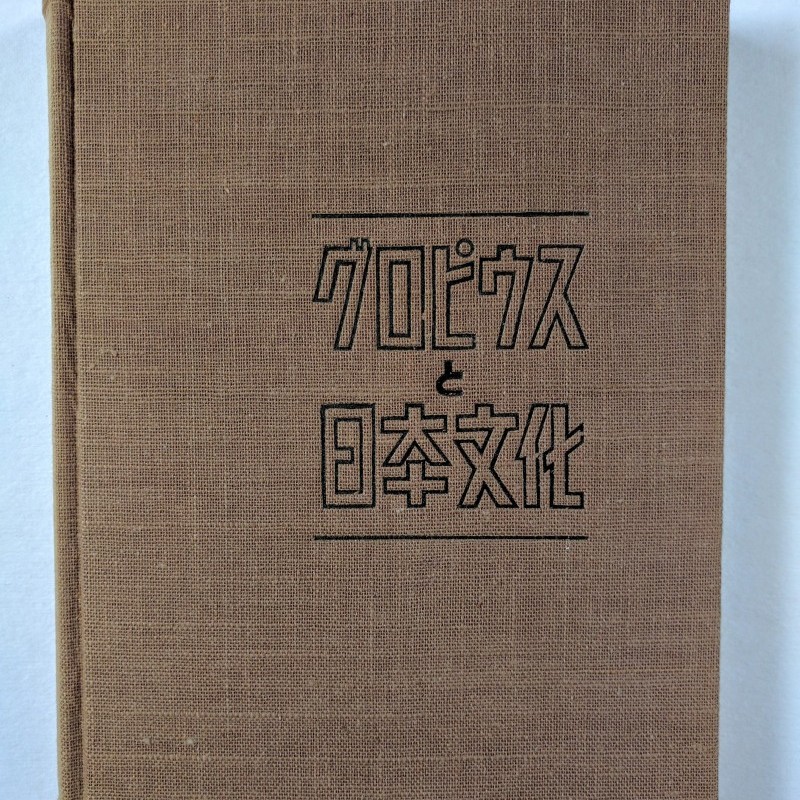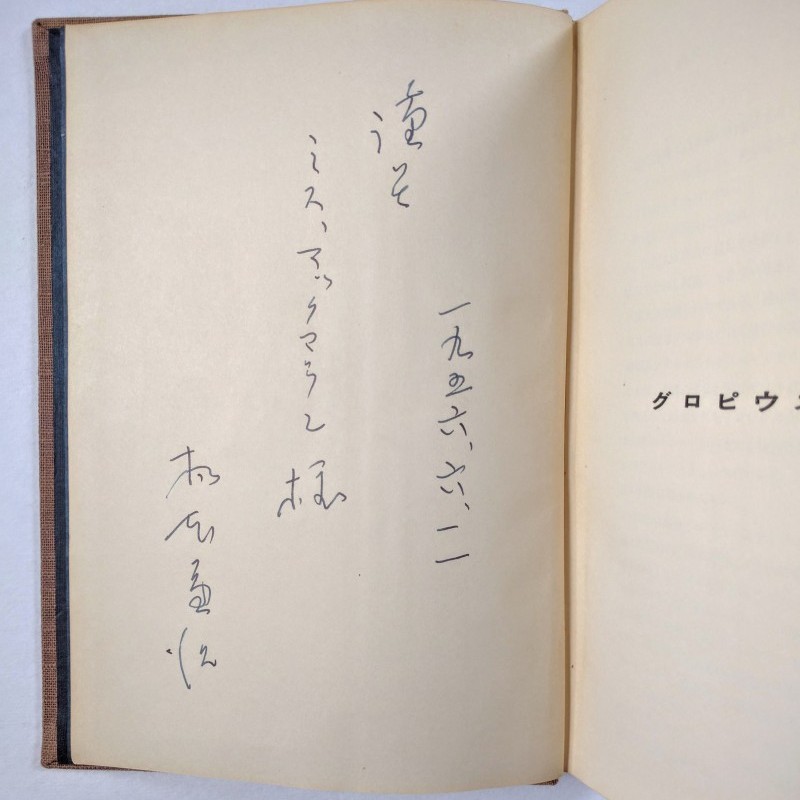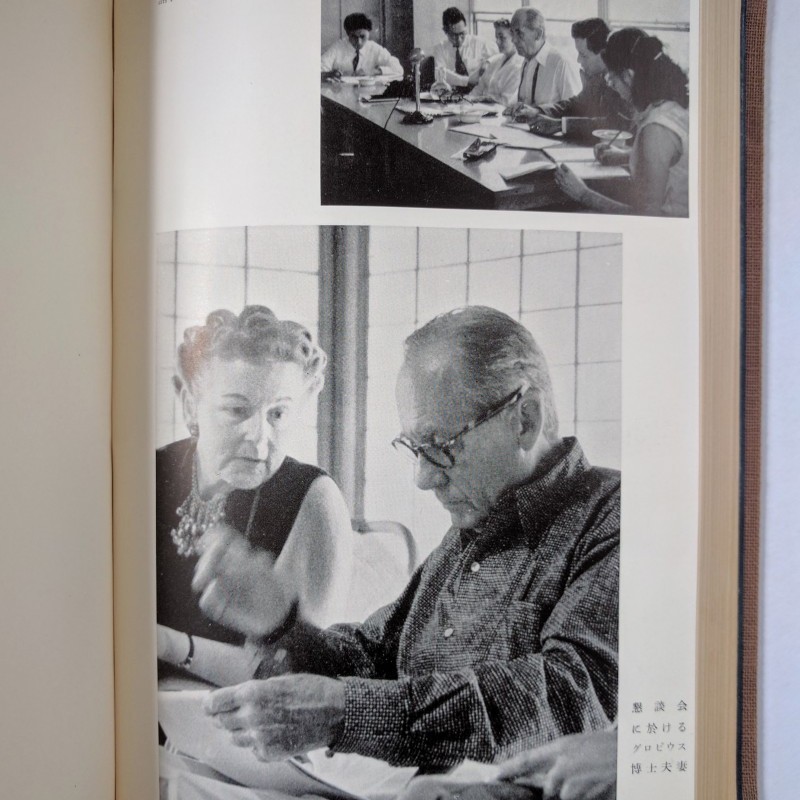 Guropiusu to nihon bunka [Dr. Gropius in Japan]. Tokyo: Shokokusha, 1956. 8vo, [4], 406, [2], pp.; Japanese text illus. with b/w pls. reproducing photographs of Mr. and Mrs. Gropius and their Japanese hosts at various sites of architectural significance; brown cloth, spine and top edge sunned, small stain to spine, else very good. A manuscript gift inscription in kanji was probably written by the trip's organizer, Shigeharu Matsumoto, a journalist and founding director of the International House, Tokyo. Tipped in manuscript annotations by a previous owner offer personal comments on people and places.
Walter Gropius's first and only trip to Japan was sponsored by the Rockefeller Foundation in 1954. This encounter was a critical, highly visible moment in the contentious postwar debate over Japanese internationalism and the development of a new, nonwestern modernism. The book describes three months of activity from the hosts' point of view: visits to important historical and contemporary architectural sites, schools, workshops, and factories; and reproduces lectures as well as transcripts of dialogues between Gropius and Japanese architects, designers and craftspeople. Some chapters written by notable architects, including Kenzo Tange; another lengthy section translates Ise Gropius's travel journal, as reported to The Architecture Committee (TAC) in Cambridge, MA; the book also includes an early version of Gropius's essay on Japanese architecture (later published in Tange's Katsura, 1960).
A note on the inscription: Shigeharu Matsumoto founded the International Cultural Center and the International House, becoming a leader of the internationalist movement that defined cultural and political policy in the postwar period. The handwritten notes in this volume suggest that the recipient, identified in the inscription as Miss McMill[a]n, knew Matsumoto and Gropius personally, and was "good friends" with designer Isamu Kenmochi. It seems possible that this McMill[a]n could be related to Louis McMillen or Robert McMillan, two TAC principles.
OCLC lists only three copies outside of Japan, two in North America: Columbia and Univ. of Chicago.
SOLD