Exposicion de Barcelona: Palacio de Proyecciones. Programa Oficial
1930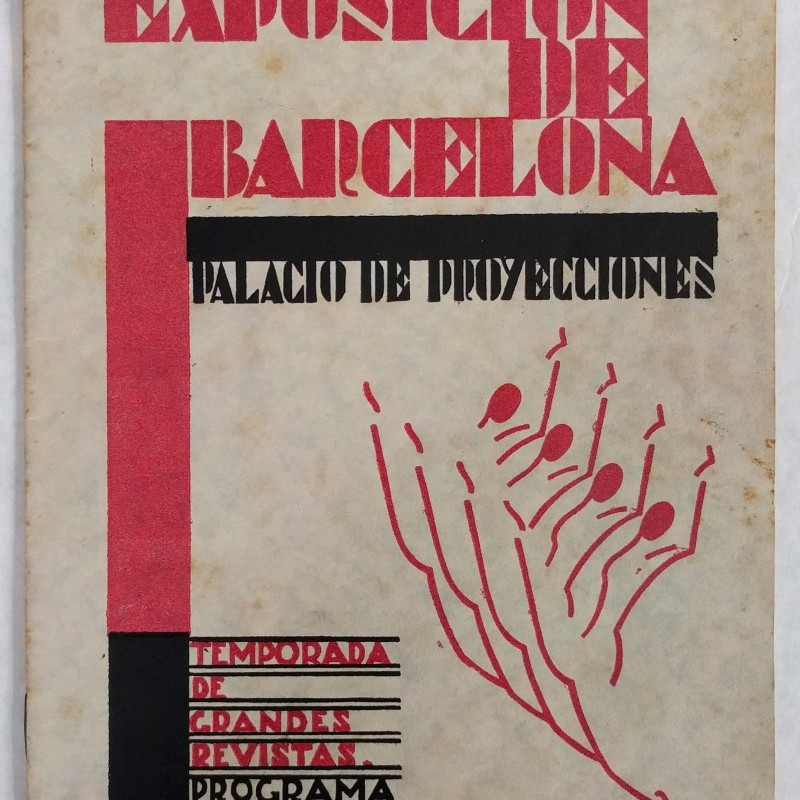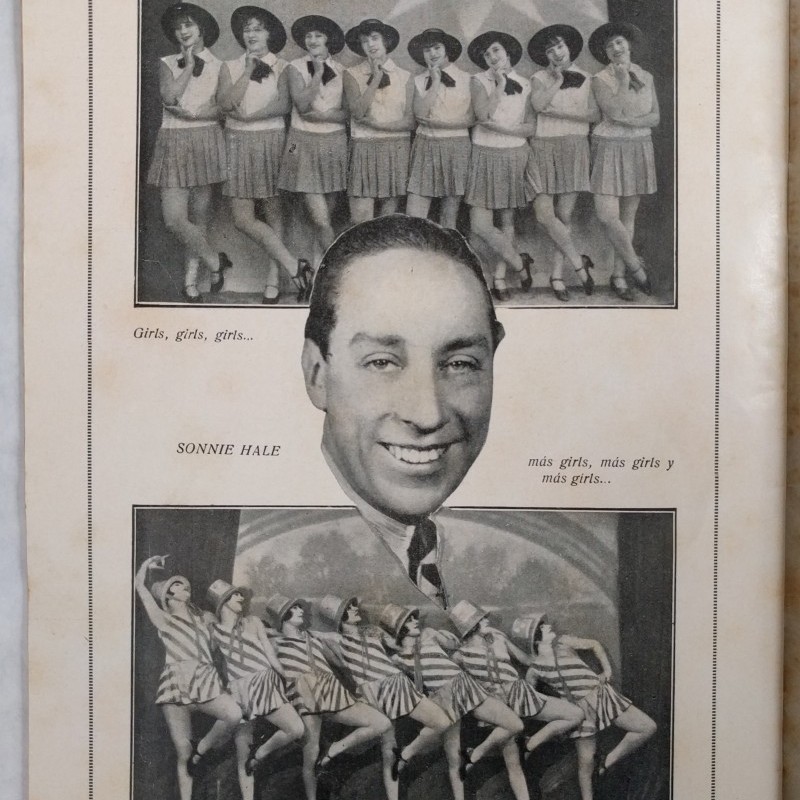 [Fontanals i Mateu, Francesc] Exposicion de Barcelona: Palacio de Proyecciones. Temporada de Grandes Revistas. Programa Oficial [title from cover]. Barcelona: 1930. 8vo, [20] pp.; b/w illlus. throughout; pictorial color wrapper foxed with remains of a ticket? affixed to rear wrppr.
Program for Charles B. Cochran's revue "Wake Up and Dream," with music by Cole Porter, directed by Sonnie Hale, as performed in Barcelona during the summer of 1930. Cover illustration by Francesc Fontanals, graphic designer and brother of set designer Manuel Fontanals.
The Palacio de Proyecciones was constructed for the International Exhibition of 1929 and remodeled or demolished? soon after, eventually becoming the site for the Palacio de Congresos. The program's schedule for June and July lists other spectacles including fireworks and performances by Pablo Casals. Spanish summary of the English dialogue tipped in. Number 692 out of unknown edition.
Recorded in OCLC with no locations.
SOLD