Huachipato. Año I, No. 1–No. 12.
Compañía de Acero del Pacífico, 1953-1954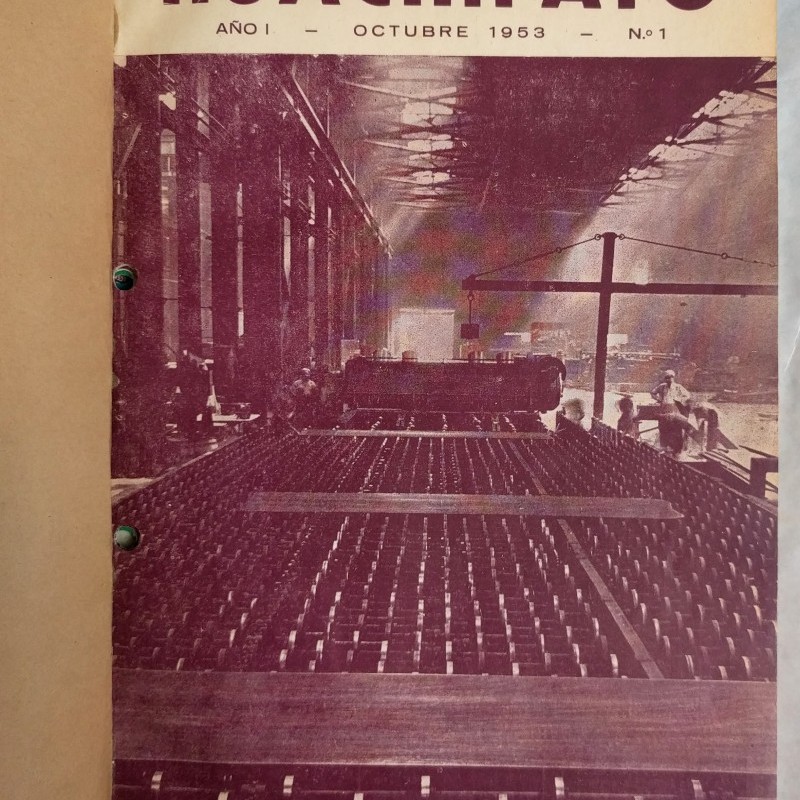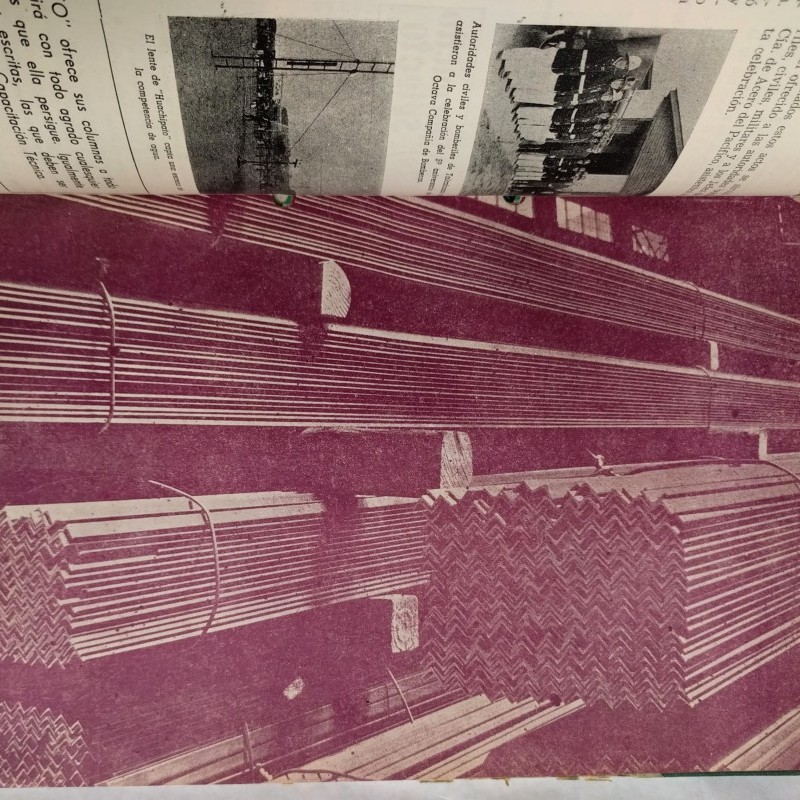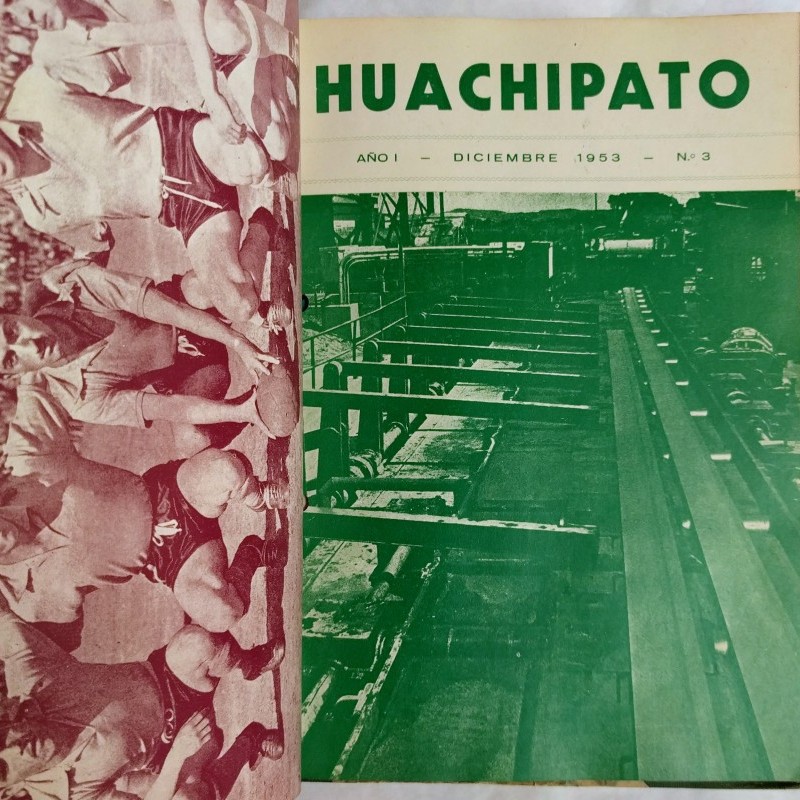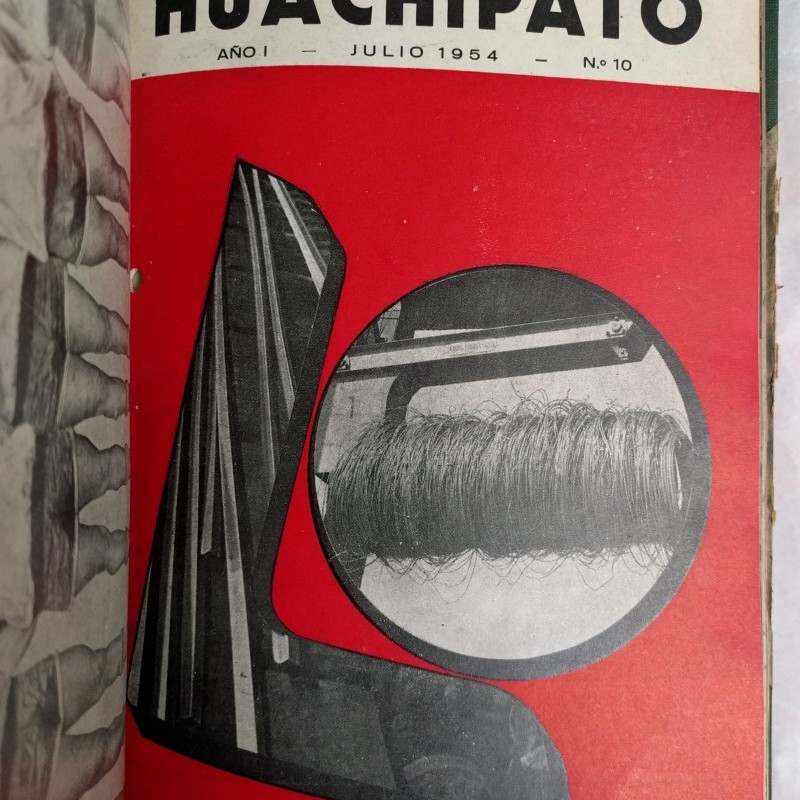 [Chile] [Intentional Communities] [Graphic Design] Compañía de Acero del Pacífico. Huachipato. Año I, No. 1 (Oct. 1953)–No. 12 (Sept. 1954). [Concepción, Chile]: [Compañía de Acero del Pacífico], 1953-1954.
8vo, 12 issues bound in one vol., each 16 pp.; profuse b/w illus., orig. color wrappers bound in; earlier two-hole punch at left margin, current papered boards rubbed, bumped, and chipped, not affecting contents.
Complete first year of the company journal for the Chilean mining and manufacturing giant, Compañía de Acero del Pacífico [CAP]. CAP opened the Huachipato steel mill in Talcahuano, Chile, in 1947; it remains the only steelmaker in the country that produces steel from raw materials. In addition to the factory, CAP built worker housing, a medical center, and schools, and developed arts and culture in the industrial port. CAP continued to influence urban planning and demographics in the city throughout the 20th century.
The Huachipato magazine chronicles this newly built "company town," reporting on industrial and technological achievements, social activities, health and human services, sports, union issues, and education. The covers are a celebration of midcentury industrial aesthetics.
A soccer team of the same name was founded by company employees and now competes in Chile's primer league.
OCLC locates just a single later issue at UT, three at Cornell, and one? at Biblioteca AECID, Madrid.
SOLD