In the route of friendship. México 68: Programa cultural de la XIX Olimpiada
Comité Organizador de los Juegos de la XIX Olimpiada, 1968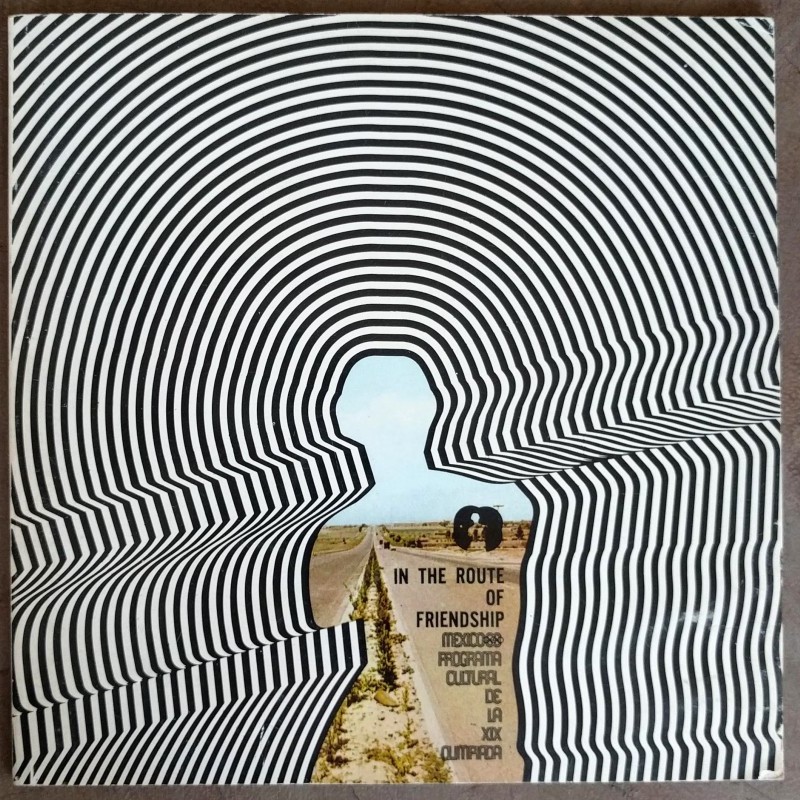 Comité Organizador de los Juegos de la XIX Olimpiada. In the route of friendship. México 68: Programa cultural de la XIX Olimpiada. México, D.F.: 1968. Square 8vo, [44] pp.; each artist's project illus. in b/w with route map and bios, sl. toned; in pictorial color wrappers with design attributed to Lance Wyman, rear wrapper with bent corner minor rippling sl. affecting interior; good.
Catalogue of an ambitious public sculpture project designed to "bring contemporary art and the public together through total planning." All the works were commissioned by an Olympic Committee and executed in concrete. Participants included: (in order of appearance) Ángela Gurría; Willi Gutmann; Miloslav Chlupáč; Kioshi Takahashi; Pierre Székely; Gonzalo Fonseca; Costantino Nivola; Jacques Moeschal; Todd Williams; Grzegorz Kowalski; Clement Meadmore; Herbert Bayer; Joop J Beljon; Itzhak Danziger; Olivier Seguin; Muhhammad Maliihi; Helen Escobedo; and Jorge Dubón. The monumental works lined the "Route of Friendship" leading to the Olympic Stadium. Most remain in their original sites, despite being abandoned by the government.
A scarce iteration of the iconic '68 Olympic graphics, whose authorship is now contested. New scholarship gives credit to Beatrice Trueblood, director of Olympic publications, and the architect Pedro Ramirez Vazquez, in addition to Lance Wyman.
SOLD