Two Mexican Communist Flyers
1939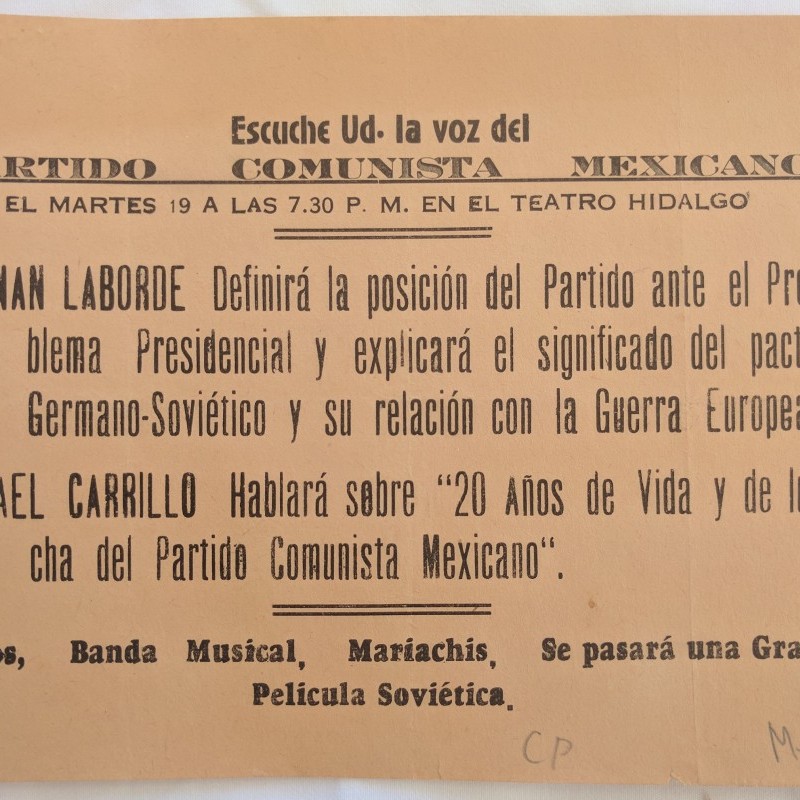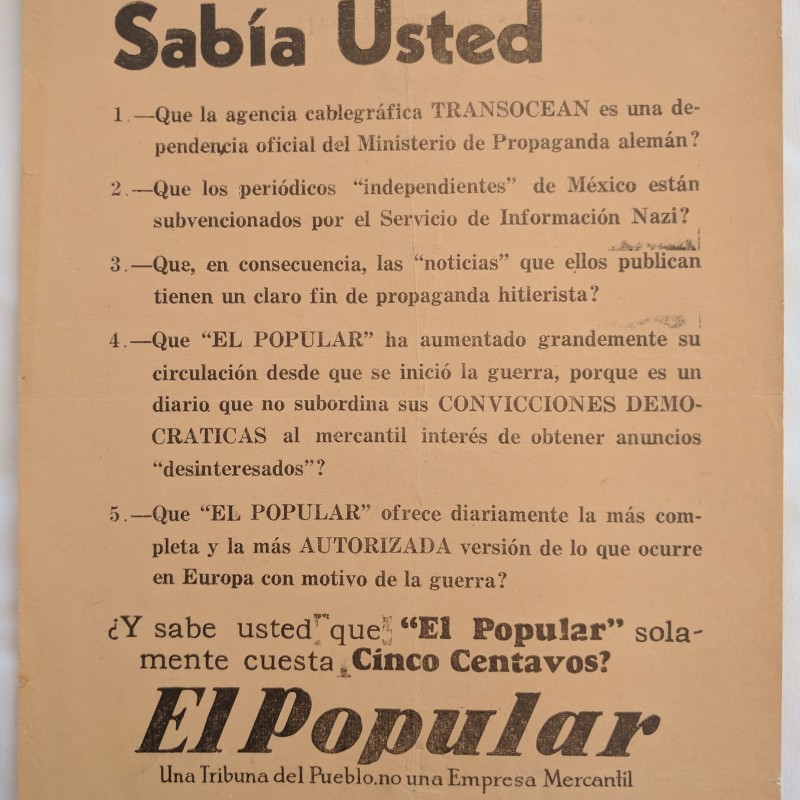 Two Mexican Communist Flyers Denouncing Nazism and the German-Soviet Pact. [Mexico City]: [1939]. 5-3/4 x 8-1/4 in. and 8 x 6 in.; toned with small pencil inscriptions noting place and date.
"Sabía Usted…" advertises the daily newspaper El Popular, founded by a group of Marxist labor activists a year earlier in Mexico City. It announces the paper's editorial independence from the right-wing political interests of other journals and wire services, including Transocean, which it accuses (correctly) of being an organ of Nazi propaganda.
The second flyer is for a speech by Hernan Laborde, then Secretary-General of the Partido Comunista Mexicano (PCM), addressing the significance of the Soviet-German nonaggression pact. Only months later, Laborde and others would be expelled from the PCM by the notorious Purging Commission of the "Extraordinary Congress," for their refusal to support Soviet efforts to eliminate Trotsky. It advertises entertainment following Laborde's speech, including "una Gran Pelicula Soviética."
Not found in OCLC.
SOLD