Templo Myrurgiano: Erigido en la Argentina por Falcon & Cia. en el año 1939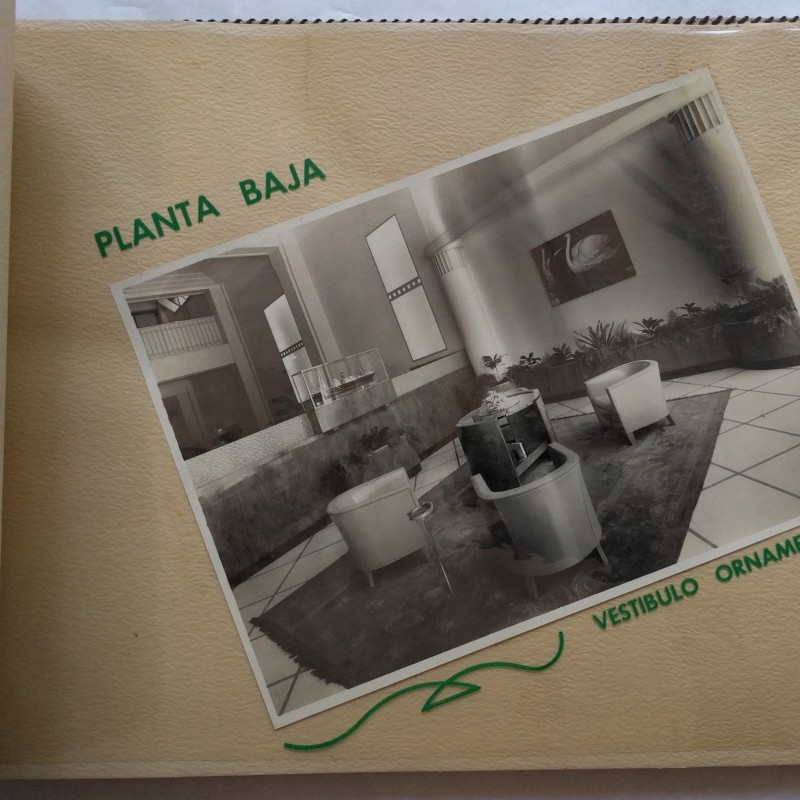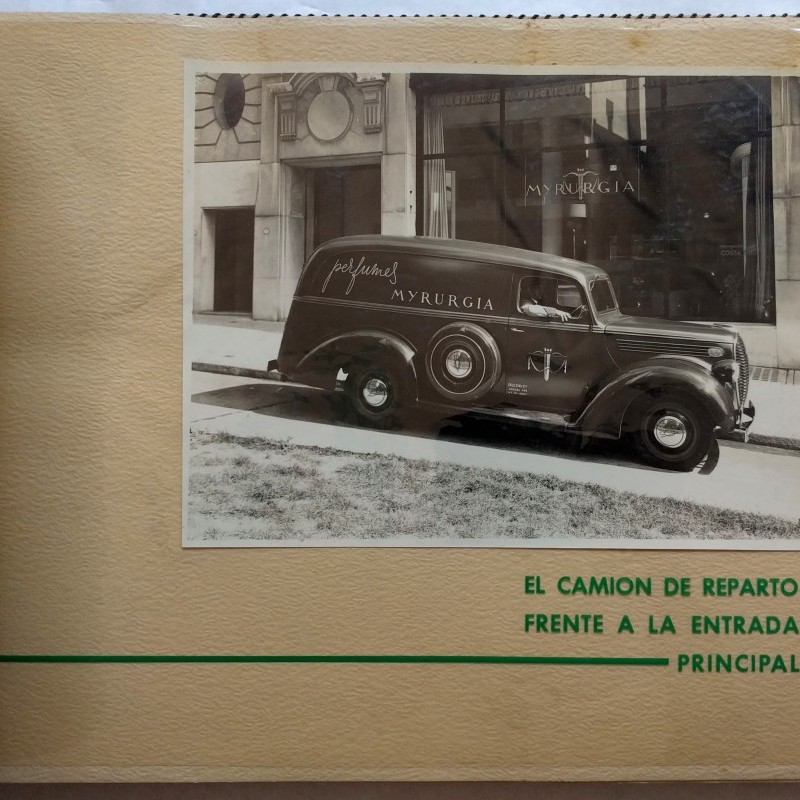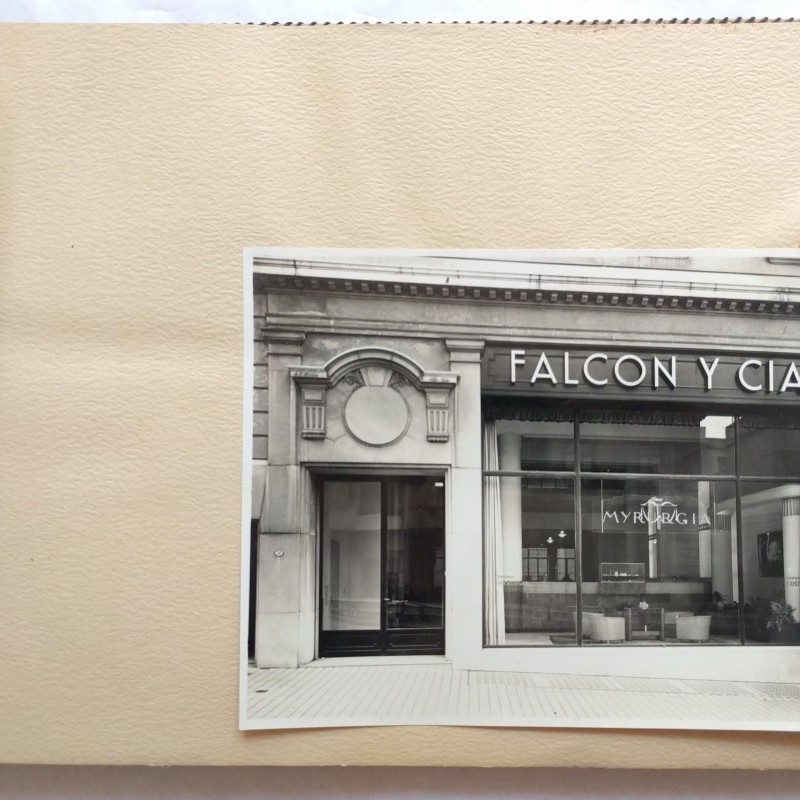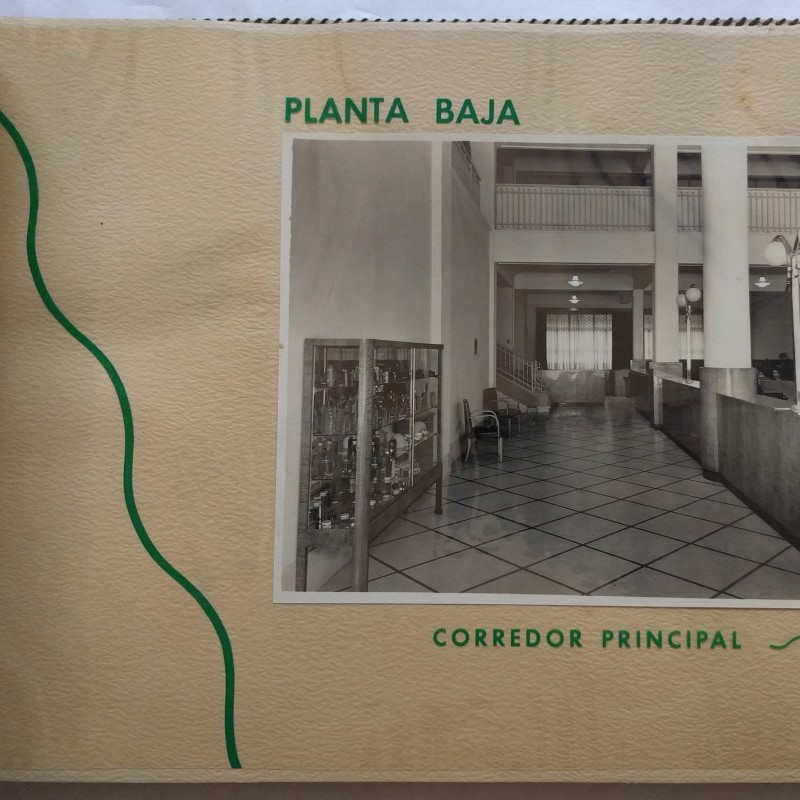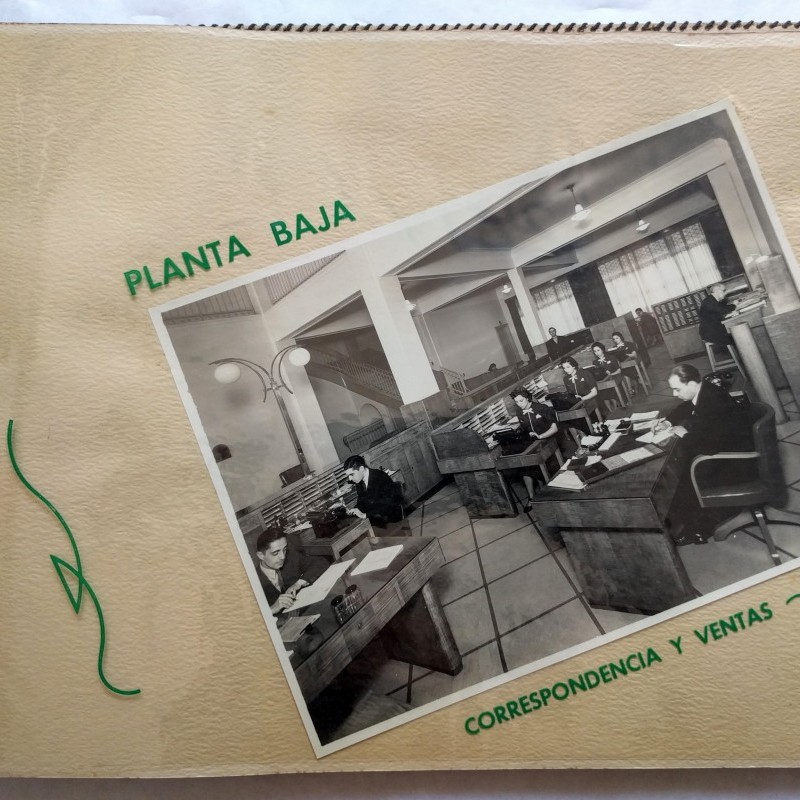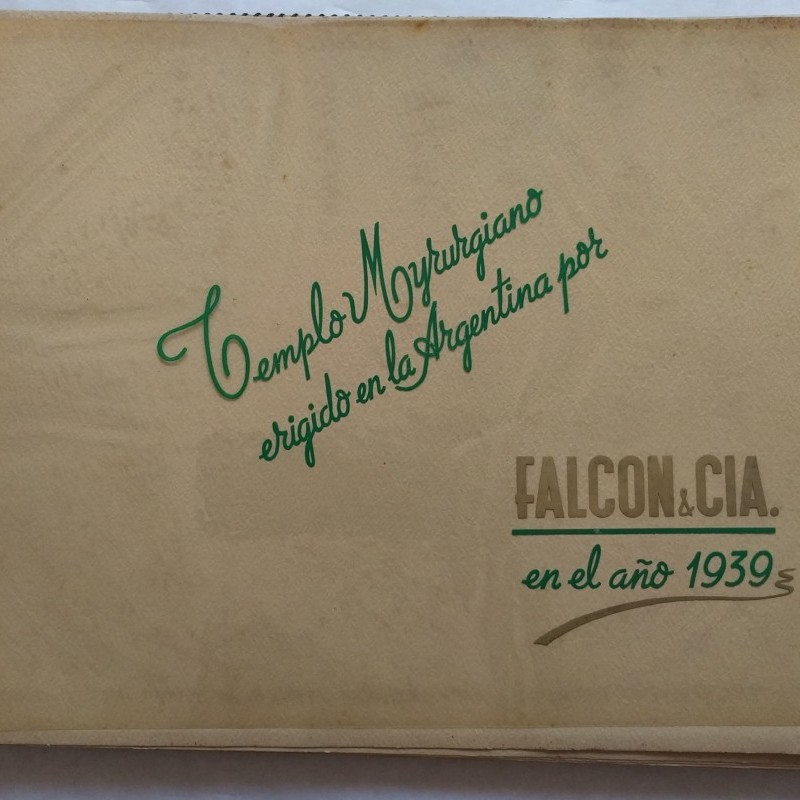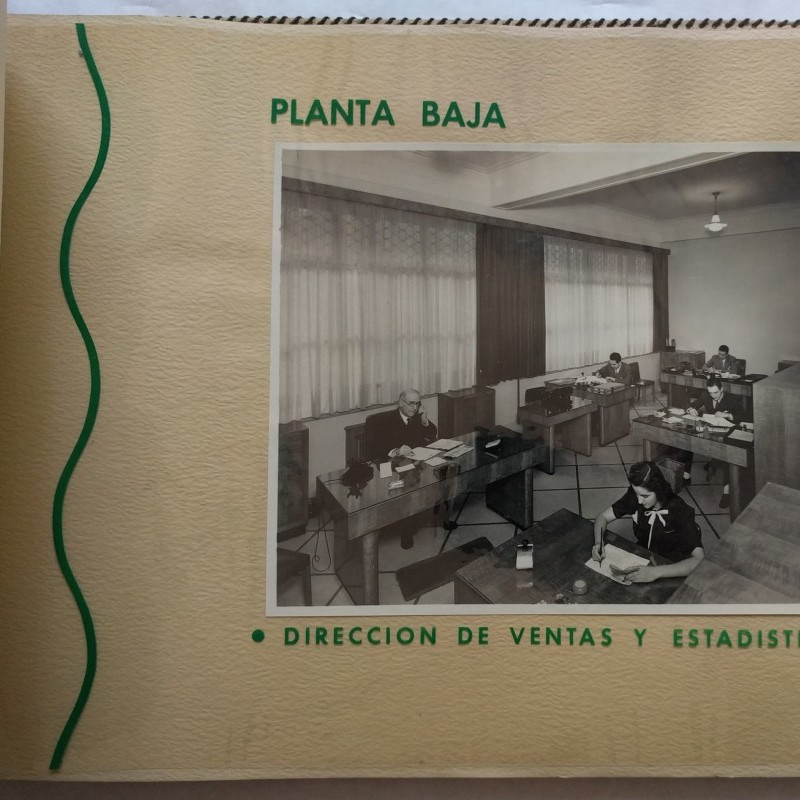 [Architecture] [Latin America] Templo Myrurgiano: Erigido en la Argentina por Falcon & Cia. en el año 1939. [Buenos Aires]: n.p., 1939.
Oblong 4to (11 x 14 in.), [22] leaves with 21 photos, each 7 x 9 in.; self-published presentation album with printed transparent interleaves, first interleaf partially detached and first leaf foxed, else very good, photos near fine; spiral wire binding, poly-covered boards with decorative wire edges, metallic paste downs, poly sl. rubbed.
Elegant presentation album promoting the opening of Falcon & Cia., the Argentinian distributor of Myrurgia, the Spanish perfumer and cosmetics manufacturer. Falcon & Cia.'s offices were located at 743 Juncal, in the iconic Palacio Estrugamou block, the monumental example of Parisian residential architecture in Buenos Aires. Completed in 1929 in a Second Empire (-ish) style as the world financial markets were collapsing, the building is an exuberant pastiche of French classical architectural references.
In contrast to this visual typology of luxury and leisure, aimed at Argentina's haute bourgeoisie, the modernized headquarters of Falcon & Cia. celebrate utility and functional forms. The album showcases the renovated interior, with modern open offices and architectural details, and Art Deco furniture and design elements. All the ornamentation has been stripped from columns, windows, and floors, reflecting a popular international style. This subdued classicism may also reflect the economics of the period at the outbreak of WWII, when Spanish companies like Myrurgia expanded into South America – developing new markets and manufacturing their products locally to avoid the chaos of the Civil War.
Unrecorded in OCLC.
SOLD