Nuestra Raza: Organo de la Colectividad de Color. Año III, No. 25
1935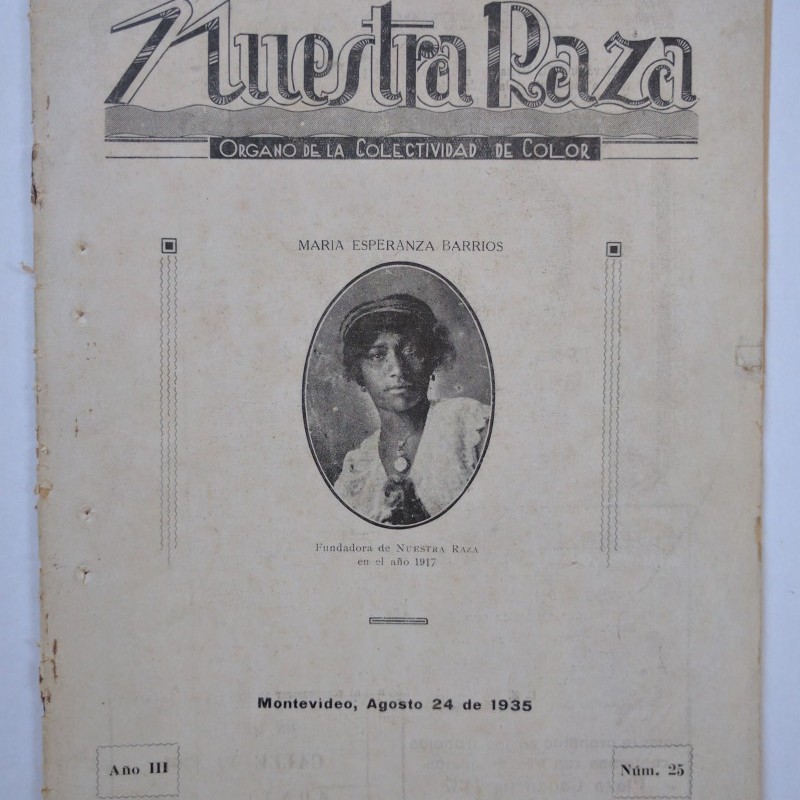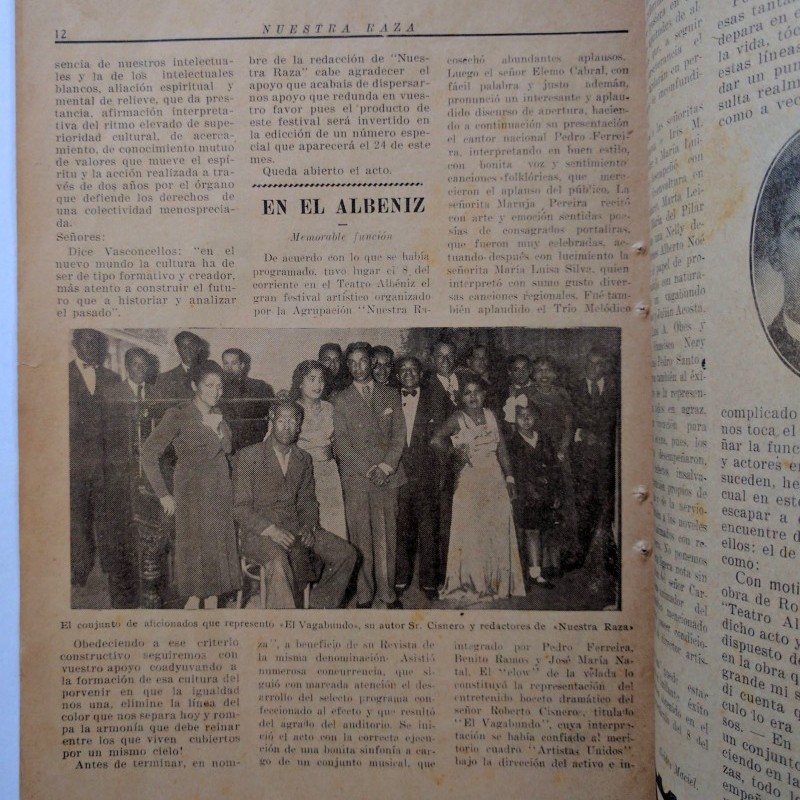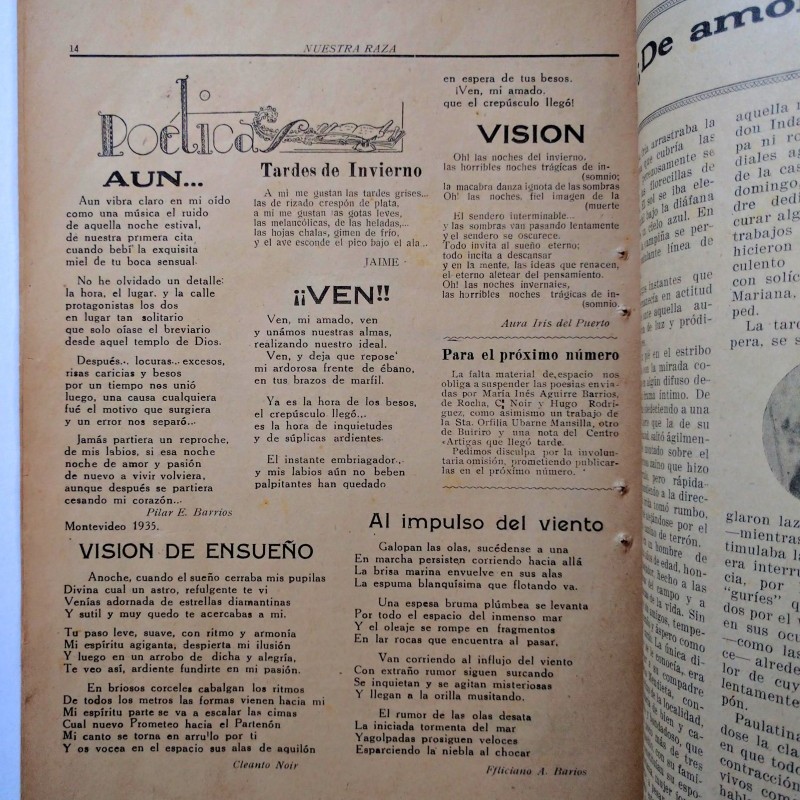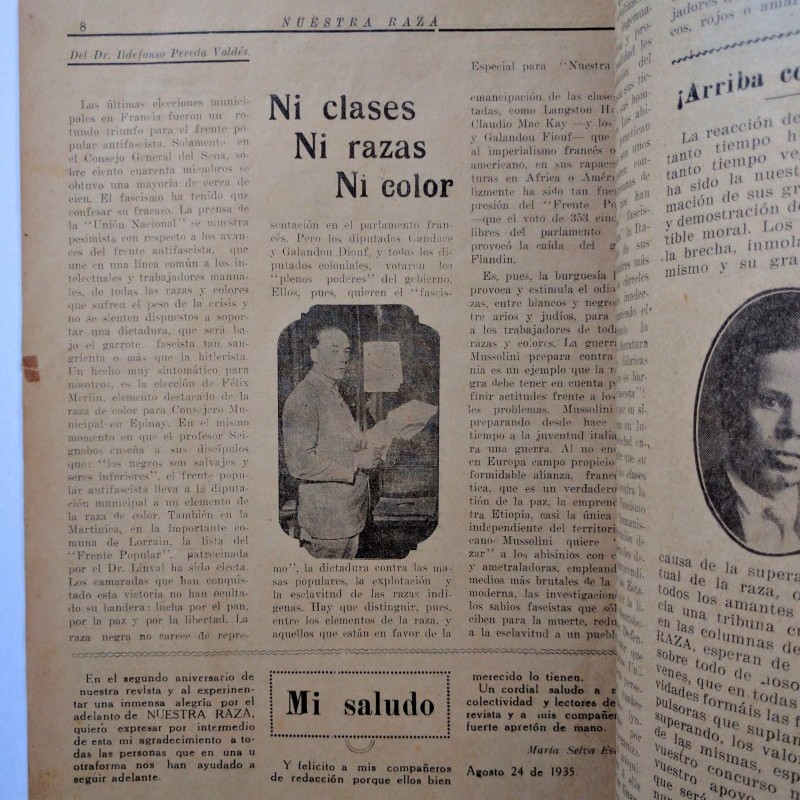 Nuestra Raza: Organo de la Colectividad de Color. Año III, No. 25 (August 24, 1935). Montevideo, Uruguay: 1935. 8vo, 20 pp.; b/w illus. throughout from community photos, edges worn, with chips or closed tears; stapled illus. wraps, small early repairs; a pair of stab holes from former binder?; fair.
Nuestra Raza was founded in 1917 by the authors, and sisters, Ventura and Maria Esperanza Barrios. The Uruguayan periodical was dedicated to publishing black poets and authors as well as addressing the political and cultural realities of the African diaspora in South America. It folded after less than a year and was resurrected in 1933 by Ventura her brother, the poet Pilar Barrios. By this time, Montevideo had become a center for the Afro-Uruguayan community. Its second run continued for 15 years, until 1948, but issues remain extremely scarce. The impact of the journal as an advocate for racial equality and the expression of black experience cannot be overstated for intellectuals across Latin America.
This issue commemorates founding journalist Maria Esperanza Barrios, who died in 1931. It also celebrates the third year of its publication, evaluating its role in the ongoing fight for racial justice in Uruguay.
OCLC records only one holding, on microform, and only through 1944. See Reid Anderson, Blackness in the White Nation, p. 216.
SOLD