Pentalfa: Magazine Naturo-Desnudista y Trofologica
1933-34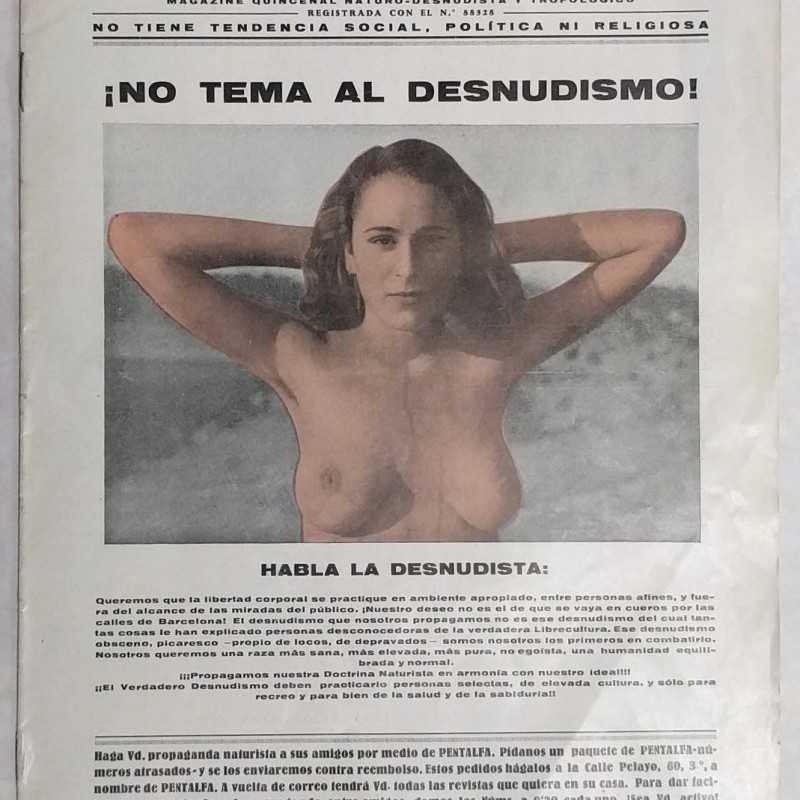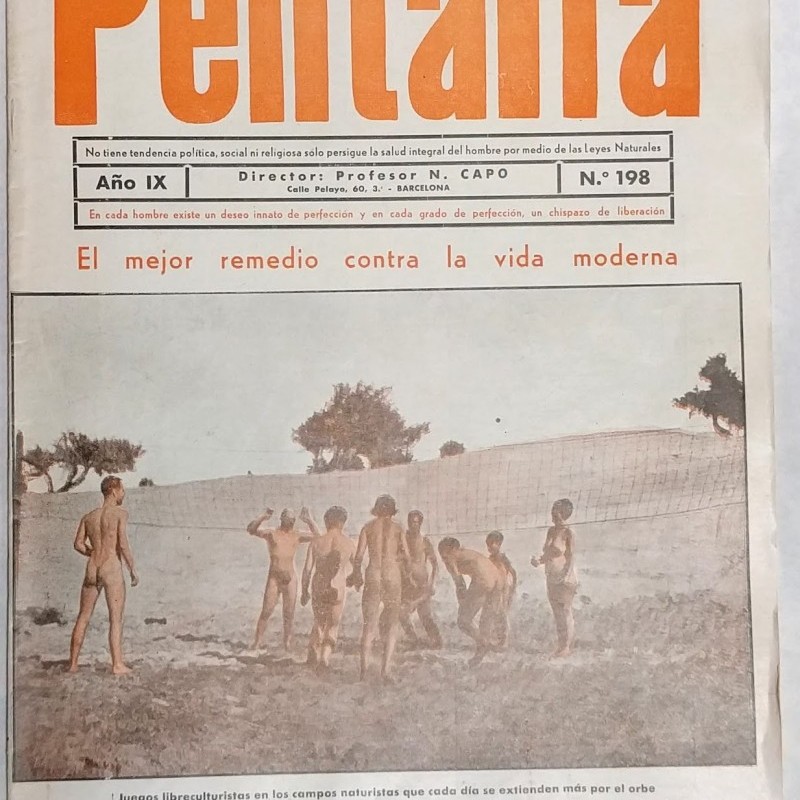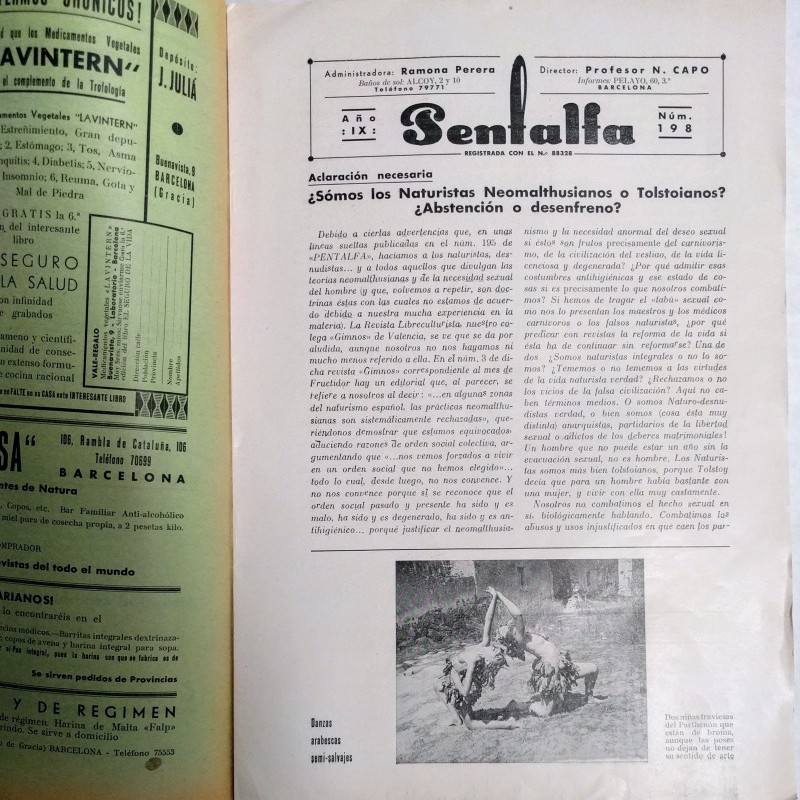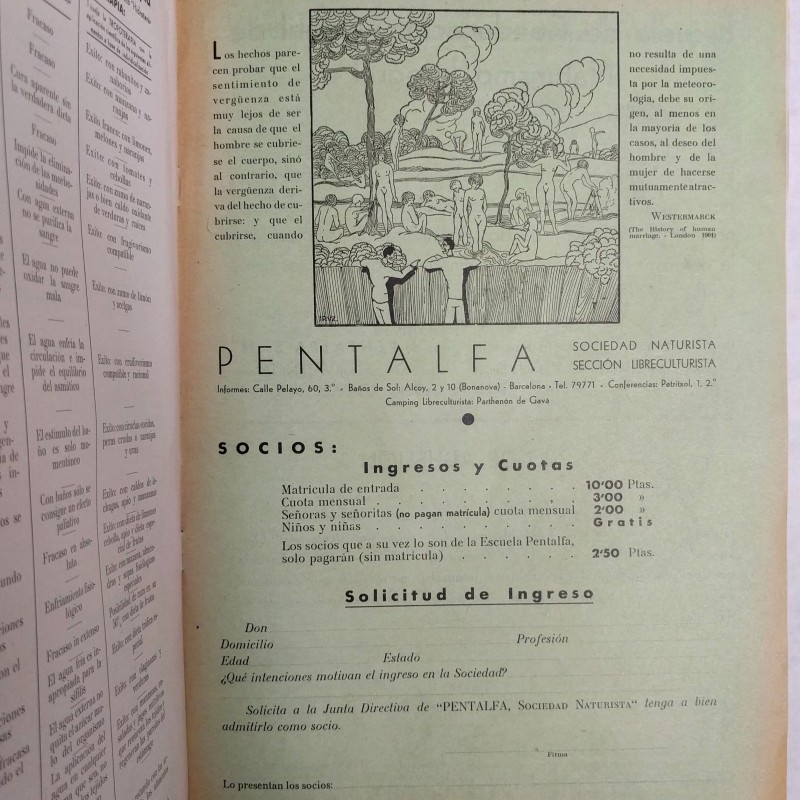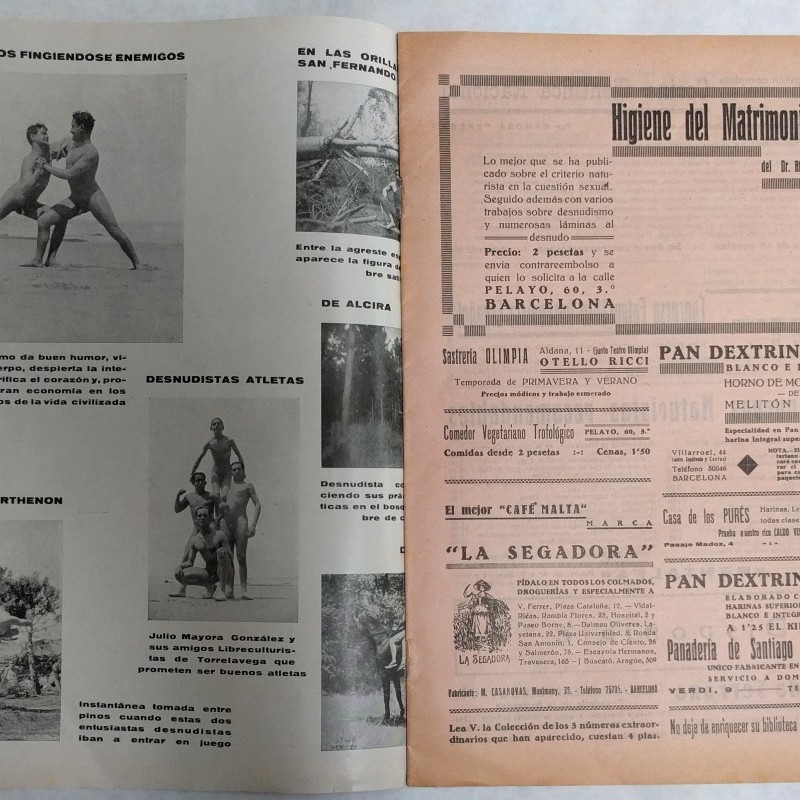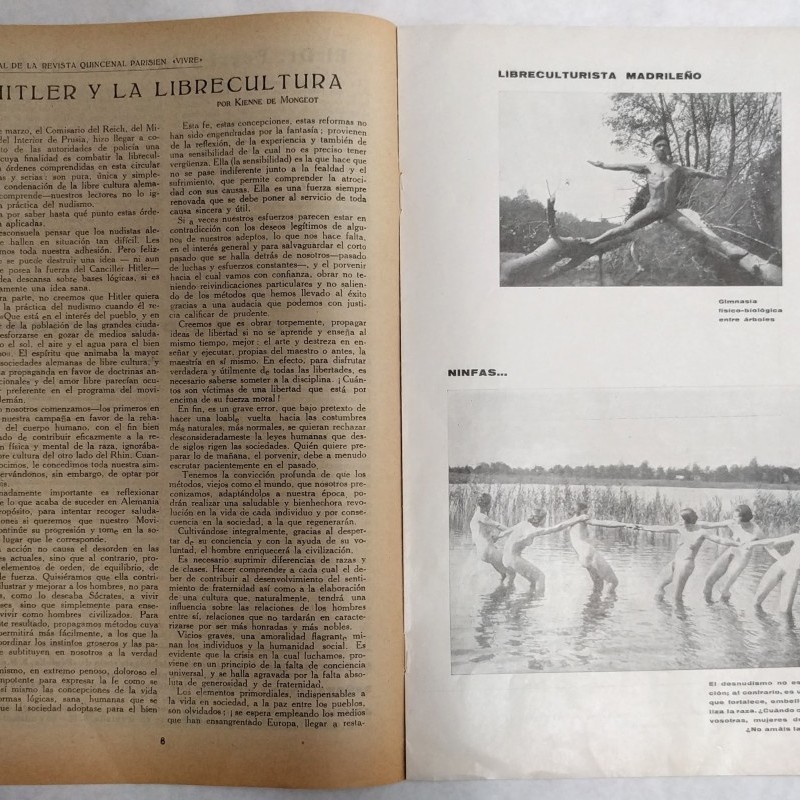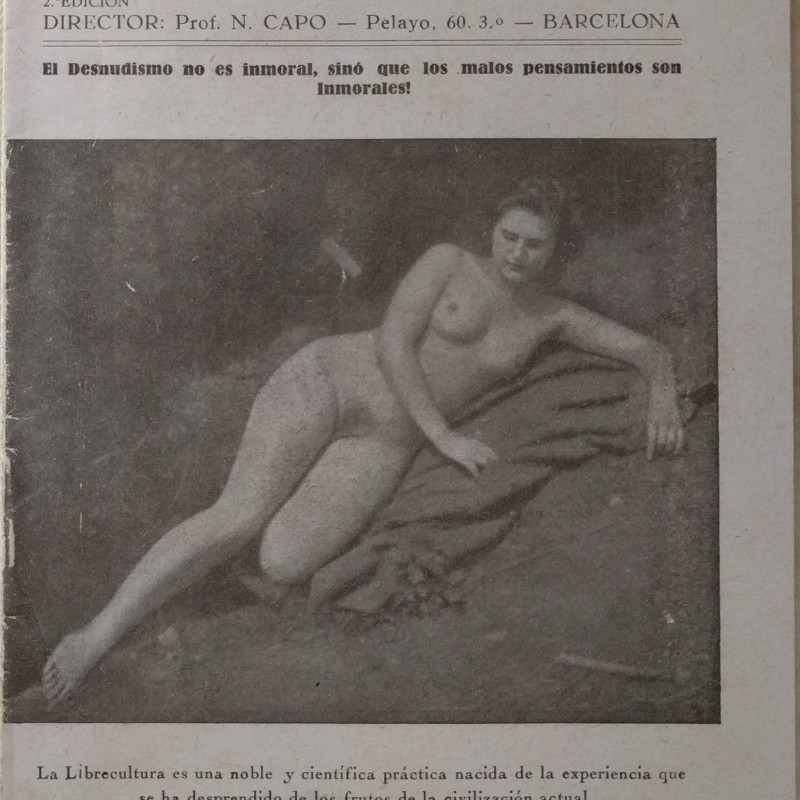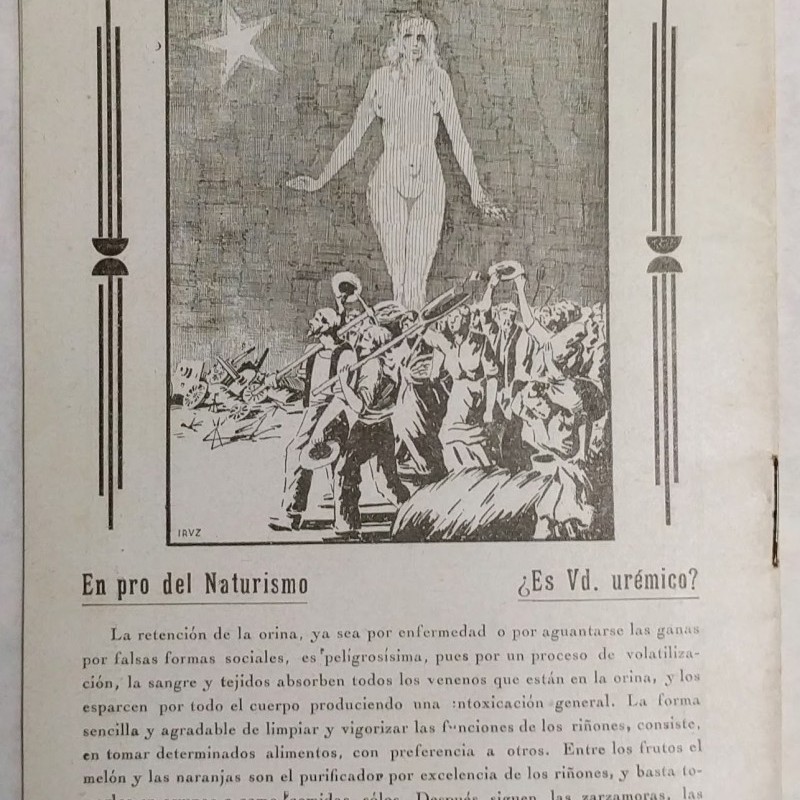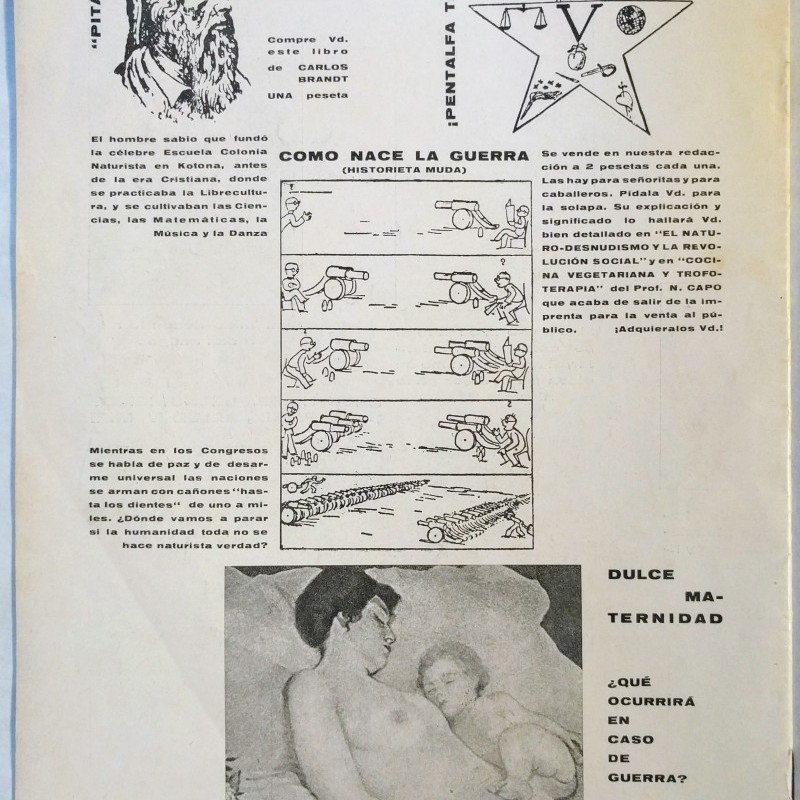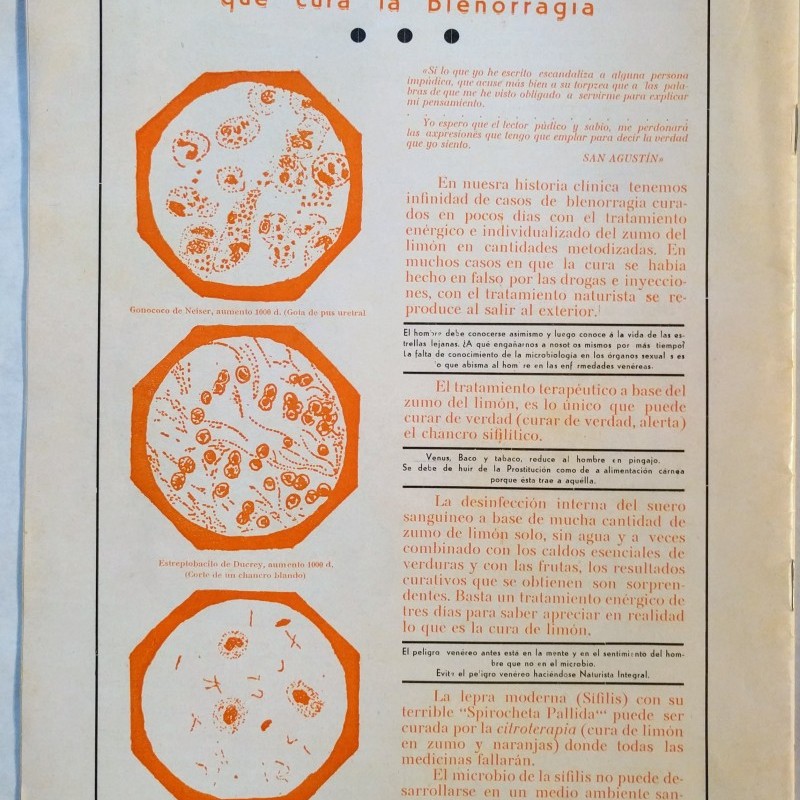 Capo, Nicolas, Ed. Pentalfa: Magazine Naturo-Desnudista y Trofologica [subtitle varies]. Nos. 170 (May 31, 1933), 198 (1934), and Suplemento No. 1 (1934?). Barcelona: N.p., 1933-34.
Three issues: two 4to (12-1/4 x 8-1/2 in.), supplement small 8vo (6-3/4 x 4-3/4 in.), each [12-18] pp.; illus. throughout with b/w reproductions; self-wrappers printed recto and verso, some thumb wear on fore-edge, toning as expected.
In 1926, naturopath Dr. Nicolas Capo founded the Pentalfa society and magazine to promote nudism, exercise, nutrition, and free love. In addition to advocating pseudo-scientific herbal and sun therapies, Capo's organization was linked to the international naturist movement and its campaign for sexual and cultural freedoms. This modern, internationalist position was increasingly identified with the radical left during the early 1930s and eventually with anarchist and Republican parties during the Civil War. Following Franco's victory, Capo lived in exile in Uruguay.
Issue No. 170 was published shortly after the 1933 German national elections and the editors provide a response to Nazi ideology and increasing censure of German nudist groups.
OCLC finds no holdings in North America.
SOLD