Semáforo
1937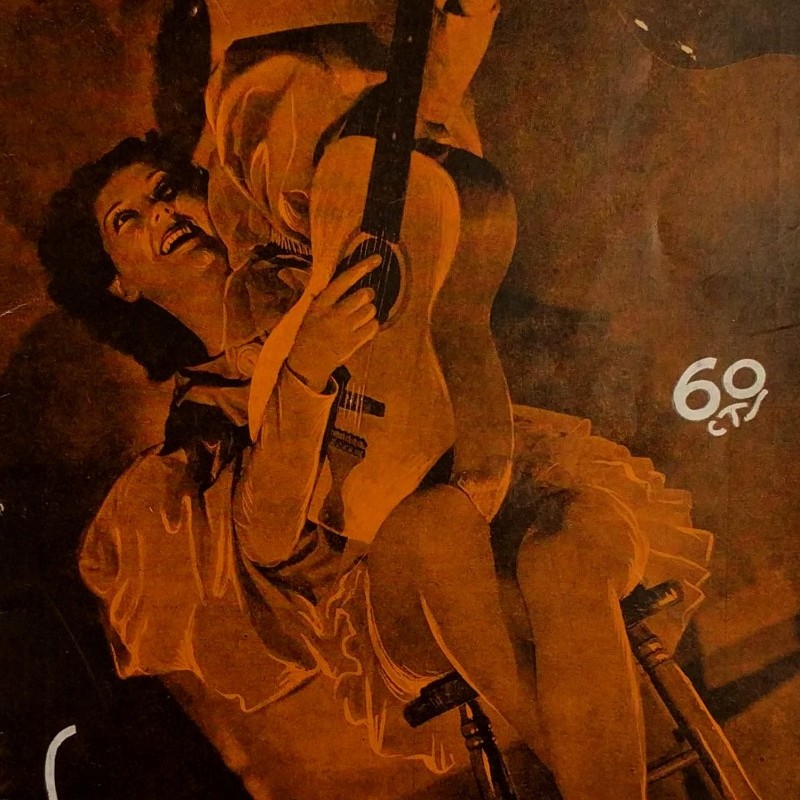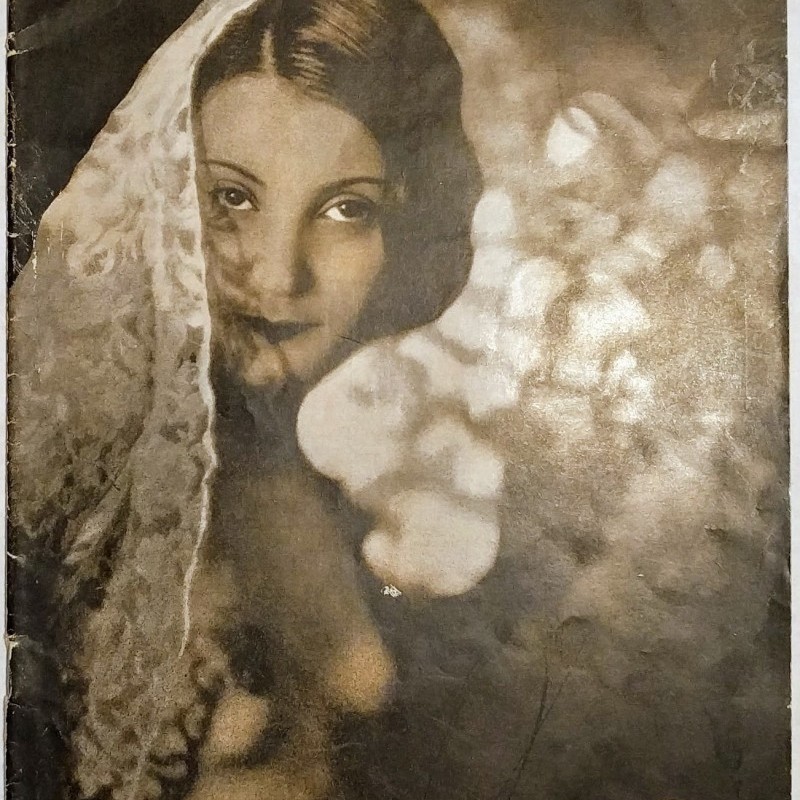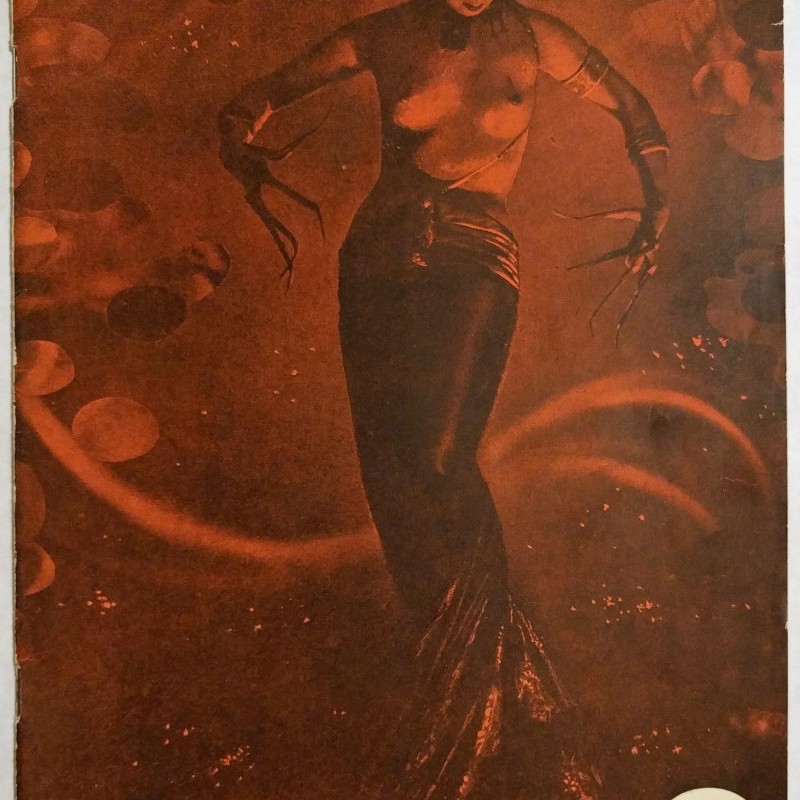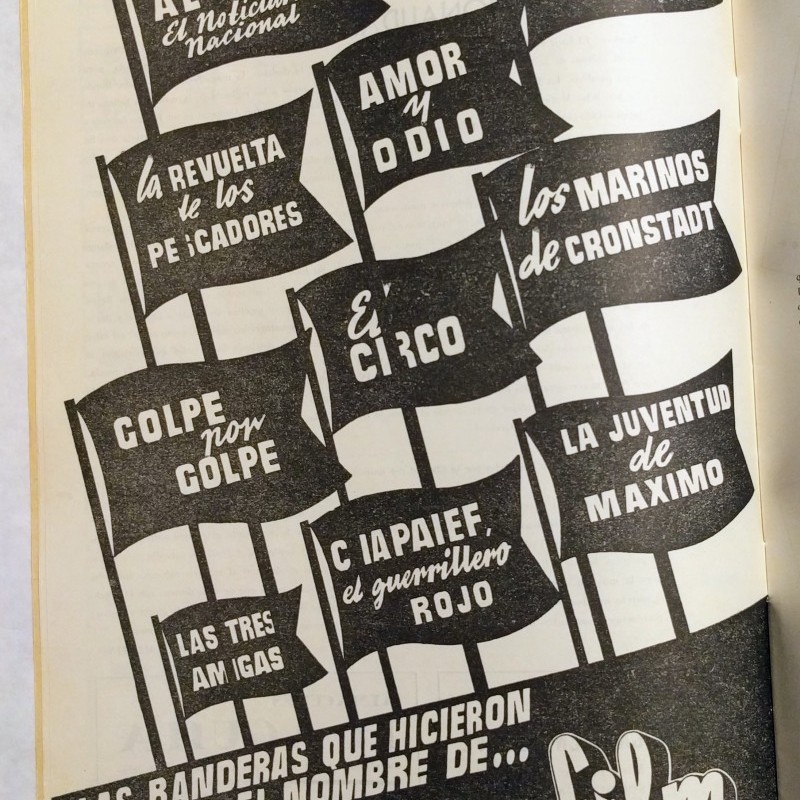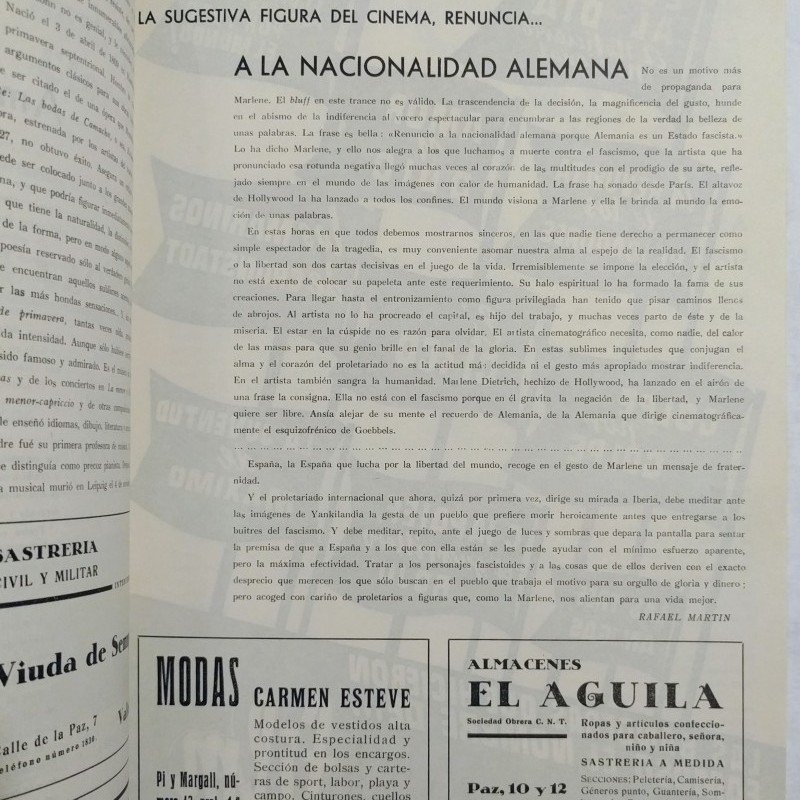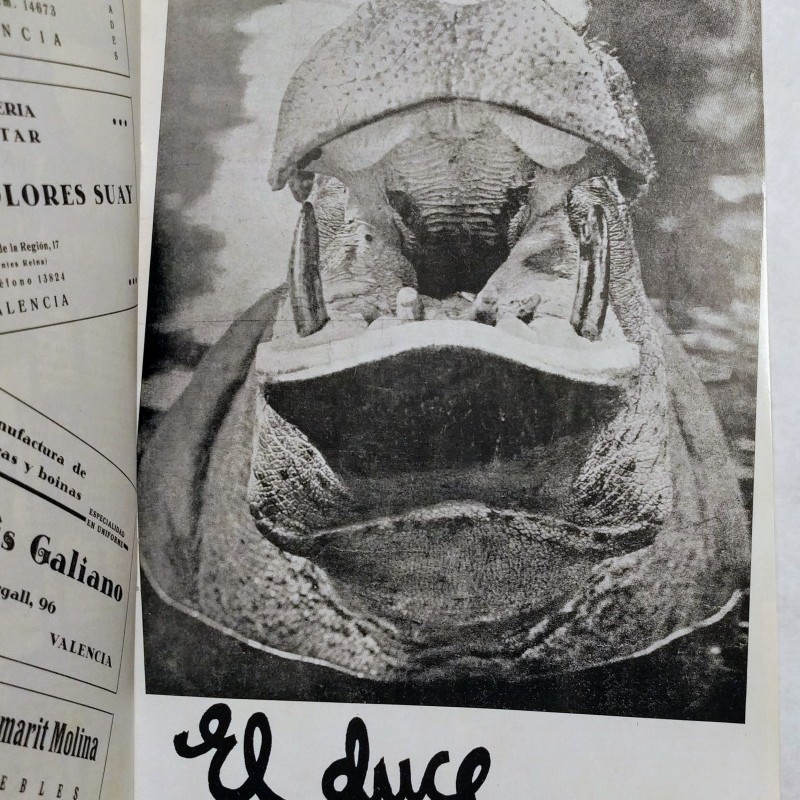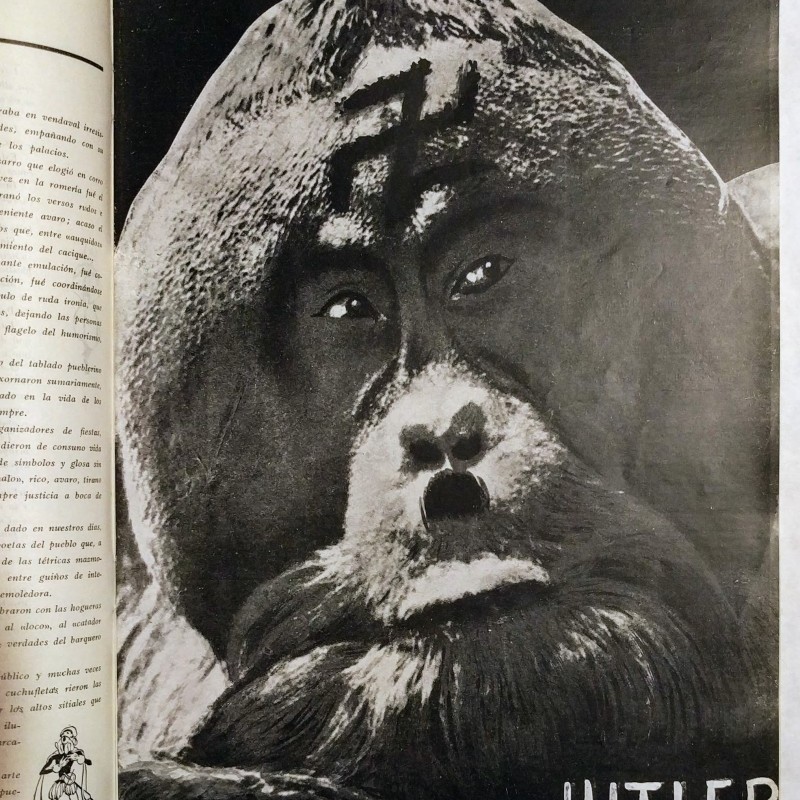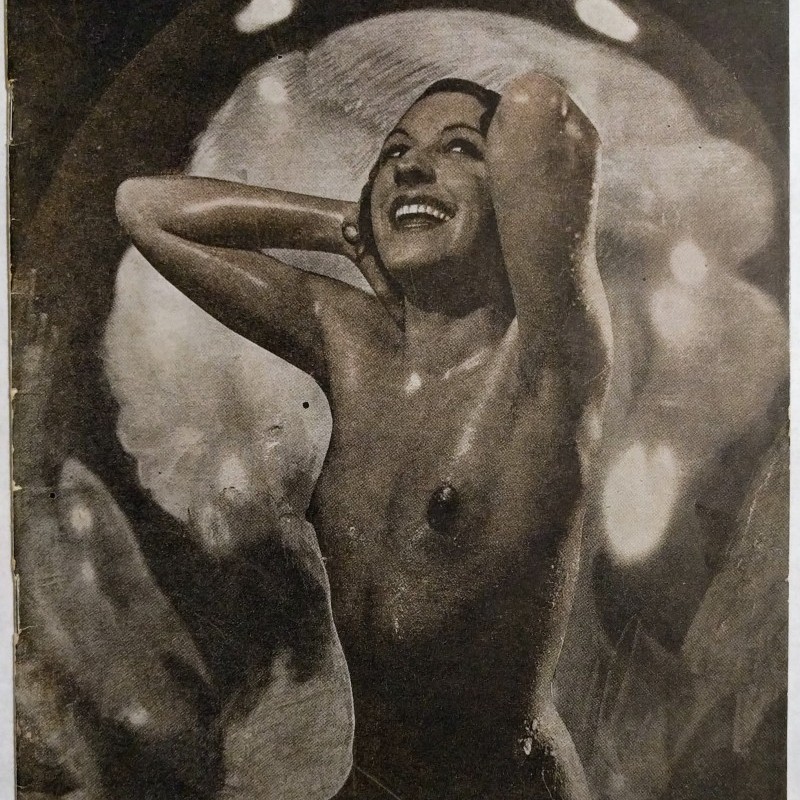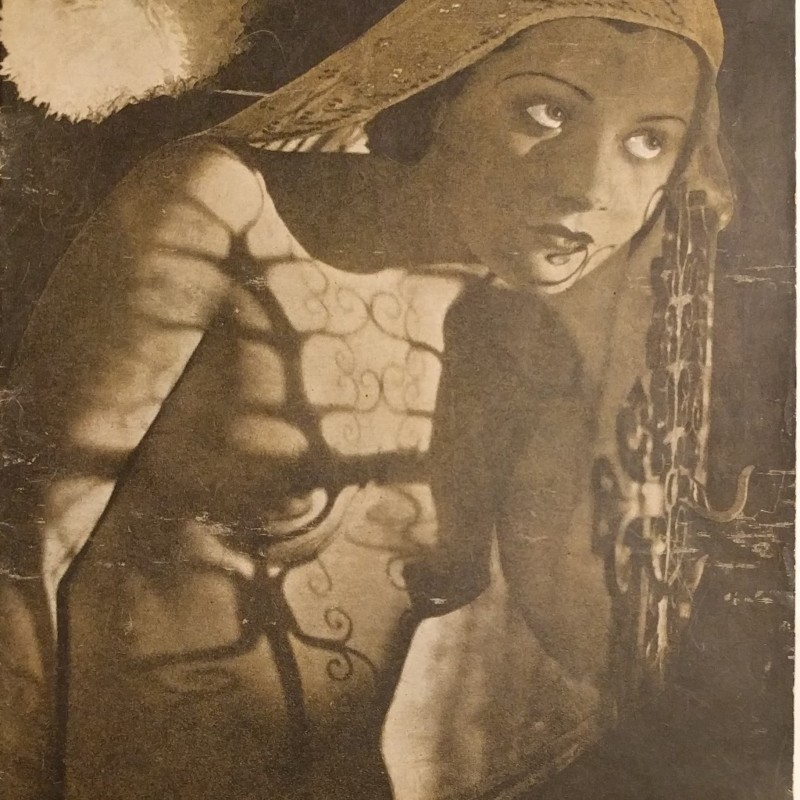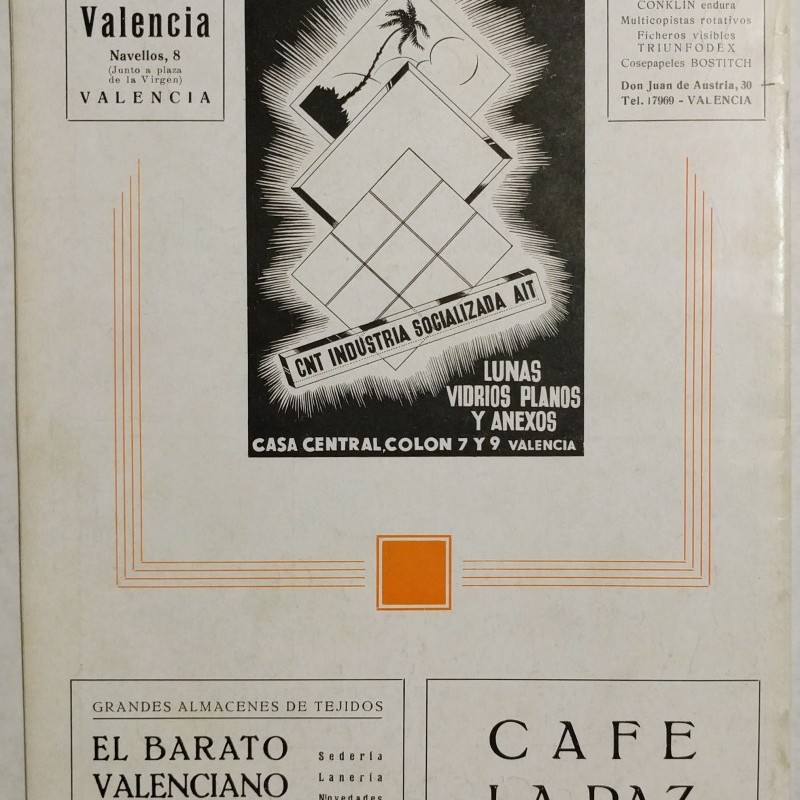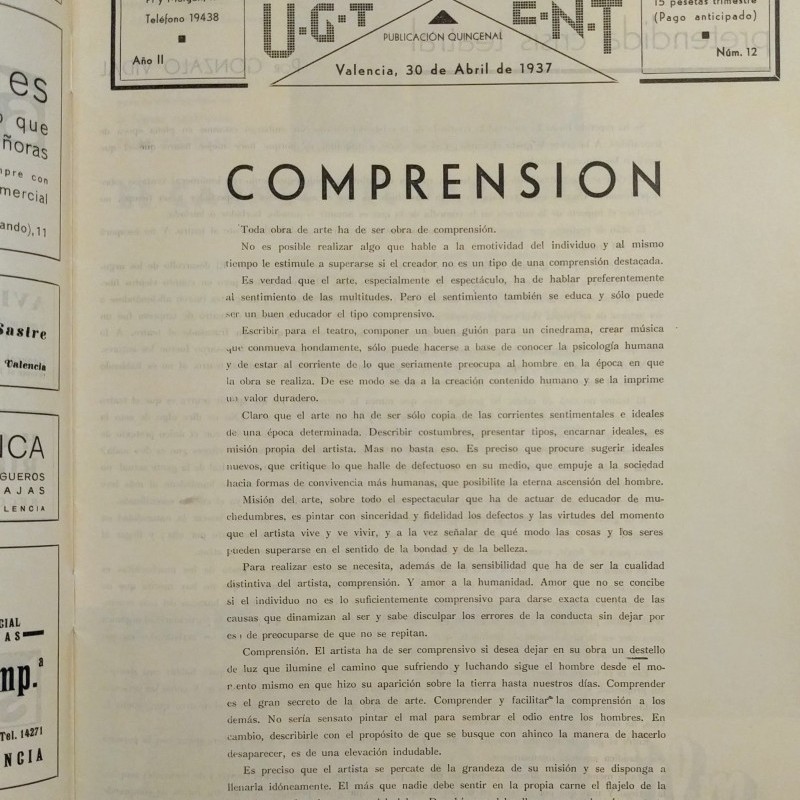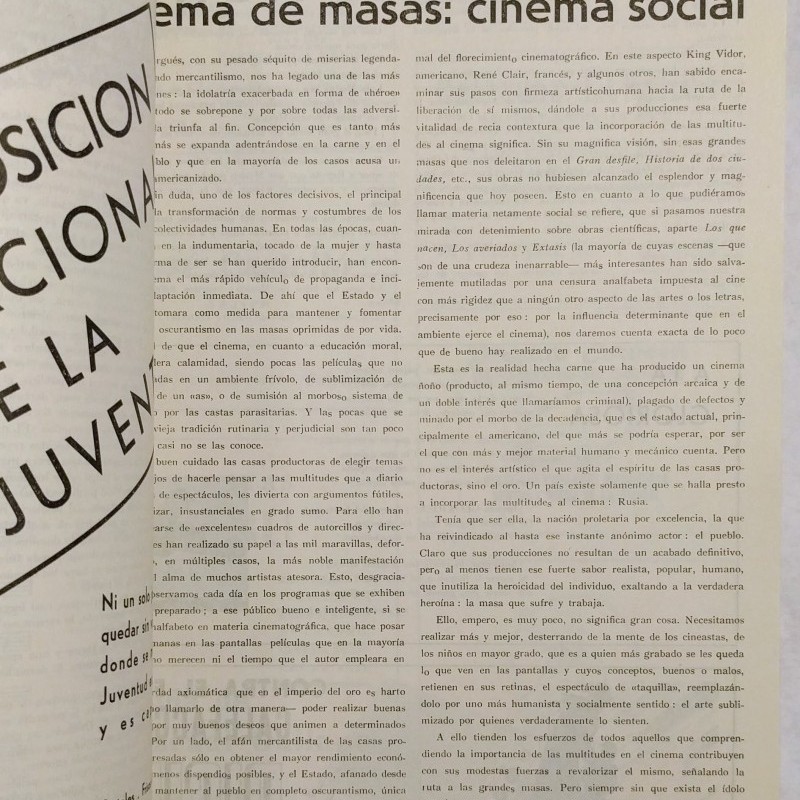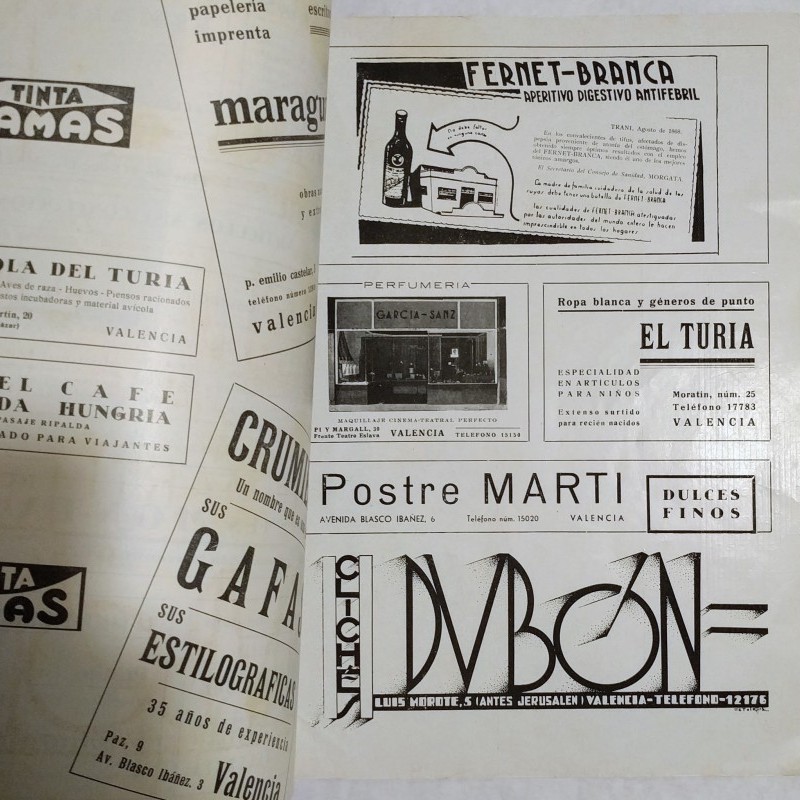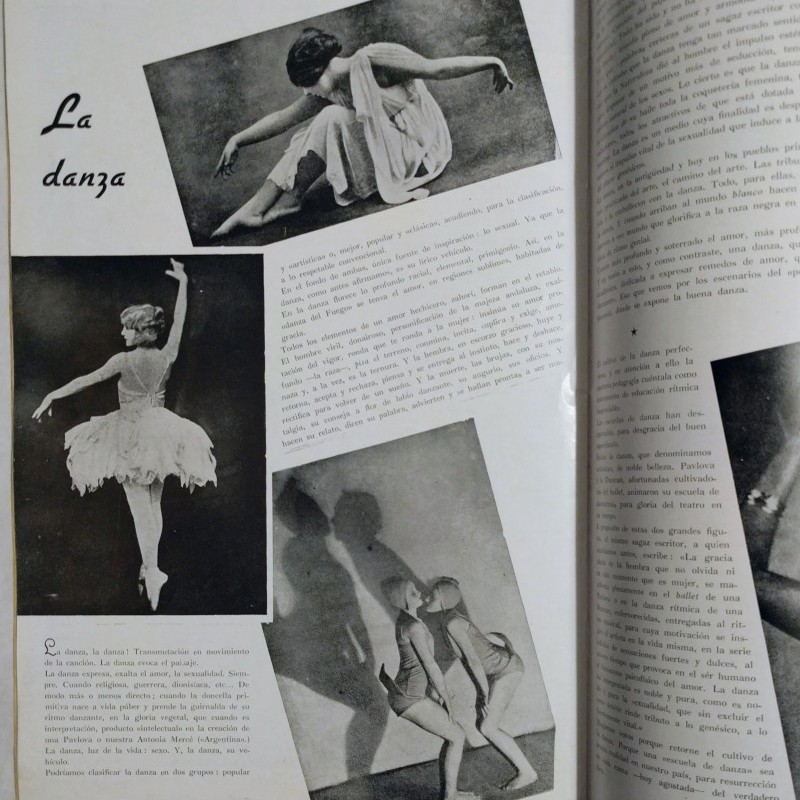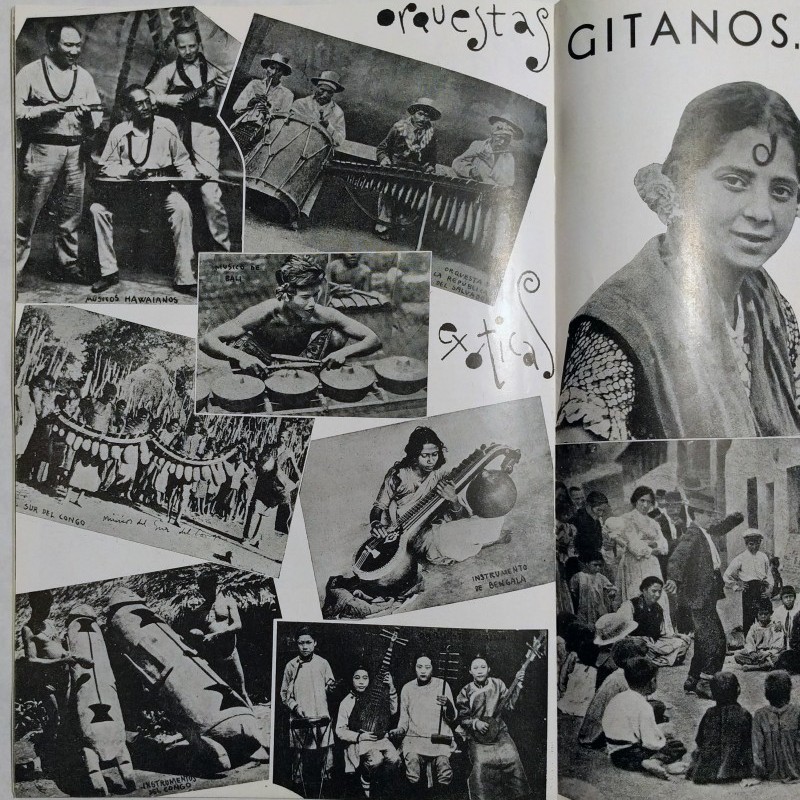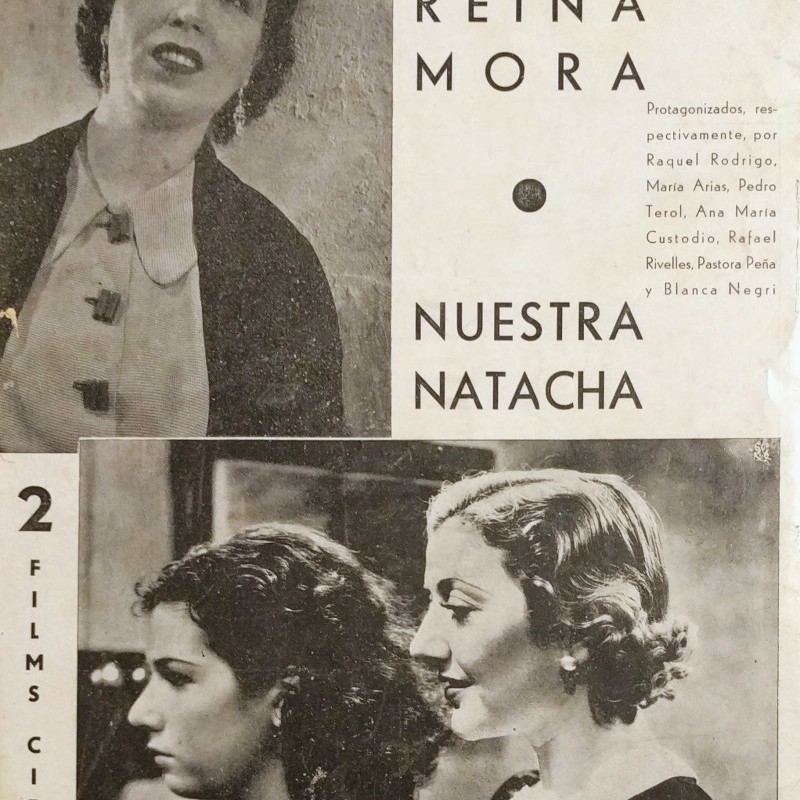 [Spanish Civil War] [Film] Comité Ejecutivo de Espectáculos Públicos de Valencia y Provincia, Confederación Nacional del Trabajo (CNT), and Unión General de Trabajadores de España (UGT). Semáforo: Revista del Comité Ejecutivo de Espectáculos Públicos de Valencia y Provincia. Año II, No. 11 (Apr. 15, 1937)-No.16 (Oct. 15, 1937). Valencia, Spain: UGT-CNT, 1937. 4to, six issues, each [36] pp.; illus. throughout in b/w; color illus. wrappers rubbed with a few small creases and one 1/2 in. closed tear.
Sizable run of the short-lived film journal (1936-37) irregularly published during the Spanish Civil War by a committee of socialist and anarchist propagandists from the UGT and the CNT-FAI. Each issue begins with an editorial promoting the Republican cause and antifascism in arts and culture. These essays address different aspects of art's role in a socialist society and describe a new, emancipatory path for Spanish film and theater—a necessary corrective for the "poison" administered by the bourgeois film industry before the Republican victory in 1931.
Much of the design can be attributed to Mexican illustrator Juan Pérez del Muro, whose background in pop culture and satire is visible in the erotic covers, interior caricatures, and satirical photomontages of European dictators including Hitler and Mussolini. Under the direction of the anarchist journalist Higinio Noja Ruiz, Semáforo covered cinema, experimental theater, dance, and political philosophy, with features on Soviet films and those of the socialist Spanish production company Film Popular. Essays address scenography, visual arts, music, and the committee-based structure and economics of anarcho-syndicalist film and theater industries. Some advertisements and reviews refer to lost films, destroyed by the government during Franco's dictatorship. Three of the six issues have rear cover illustrations advertising the Nuestra Natacha, which went missing at the end of the war.
OCLC finds a single incomplete run located in North America (UC San Diego) and two other partial holdings worldwide (University of Barcelona and IISH, Amsterdam).
SOLD