Sinfonet
1982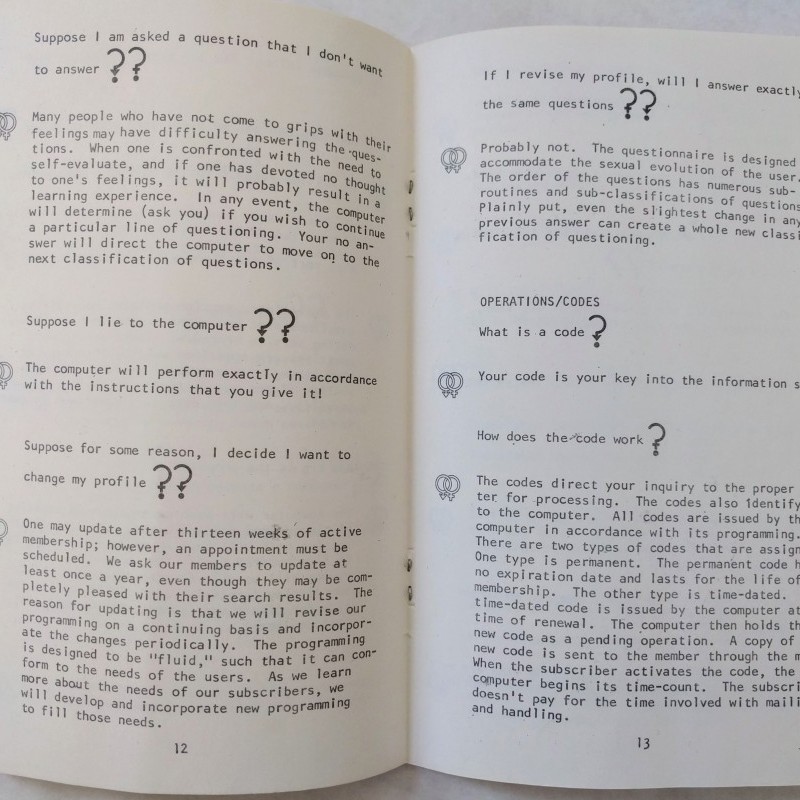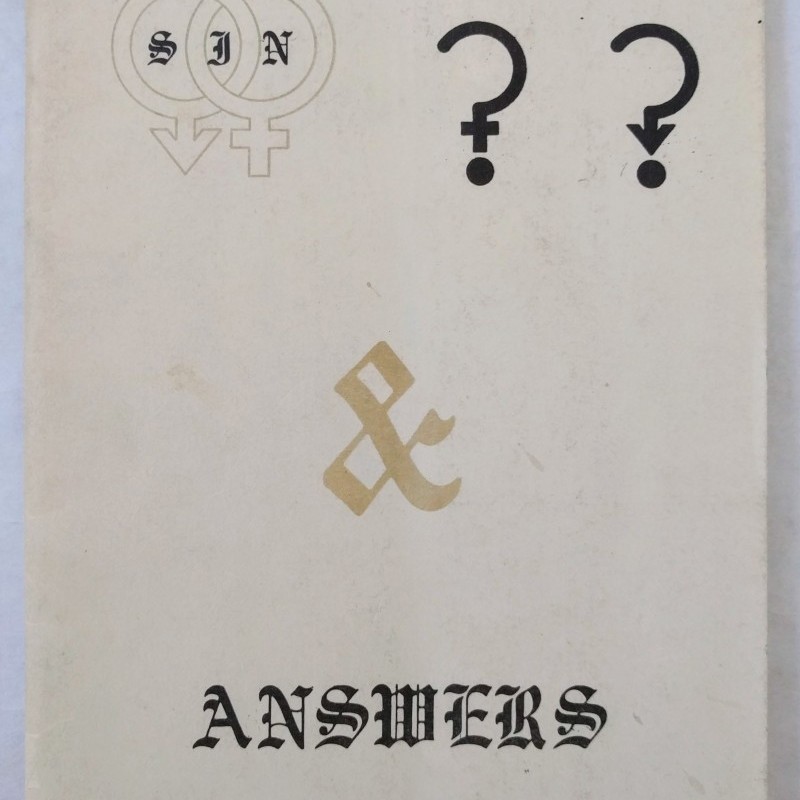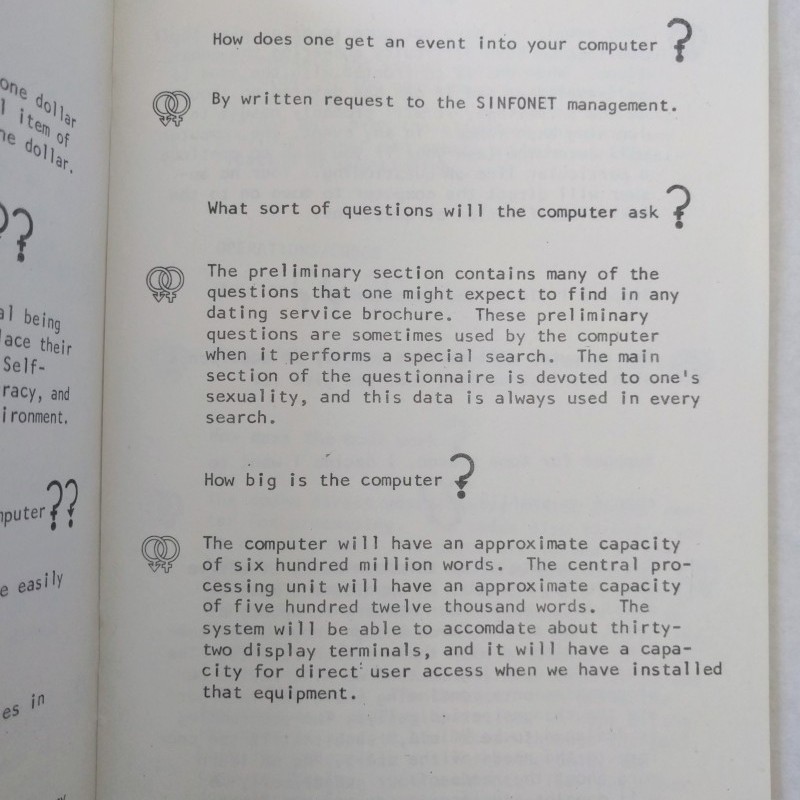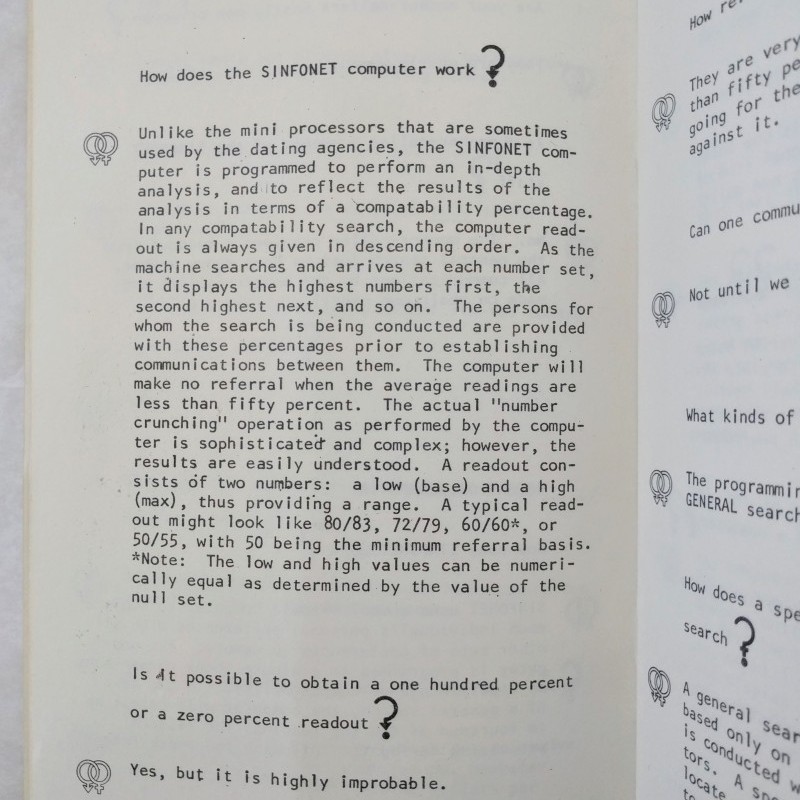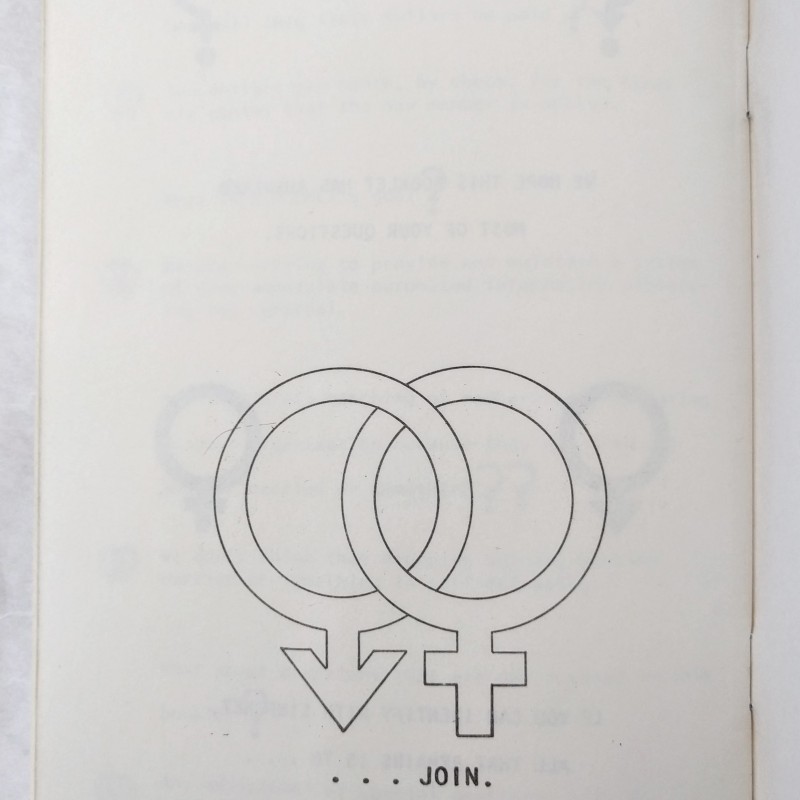 (Sex - Computer Programming) Sinfonet. Sin & Answers [title from cover]. Sunnydale, CA: Sinfonet, 1982. 8vo, [2], 26, [2] pp.; promotional brochure for a sexual compatibility (rather than dating) service that relies on a customized computer program; stapled pictorial wrapper, somewhat toned, sl. curve at center crease, very good. With two original Business Reply Cards laid in.
Sinfonet, a.k.a. "Sex-Info" or "The Original Sin and Sexual Information Network (The Original)," claimed to be the first computer service to match users based on sexual preferences. The booklet is styled as a Q&A and is a fascinating read about the early use of computers to find potential sexual partners (rather than dates). The service relied on self-programming, which means members had to arrange to "place their own data directly into the machine."
Specific questions include: How does it work? Can one communicate directly with the computer? What is meant by self-programming? Do I have to know how to operate a computer? How big is the computer? [A: "The central processing unit will have an approximate capacity of five hundred twelve thousand words."] Suppose I lie to the computer? What is a code? How does the code work? Do you store data on people who are no longer members? What is your senior citizens' special?
Unrecorded in OCLC.
SOLD