Ultramar. Año I, No. 1
1959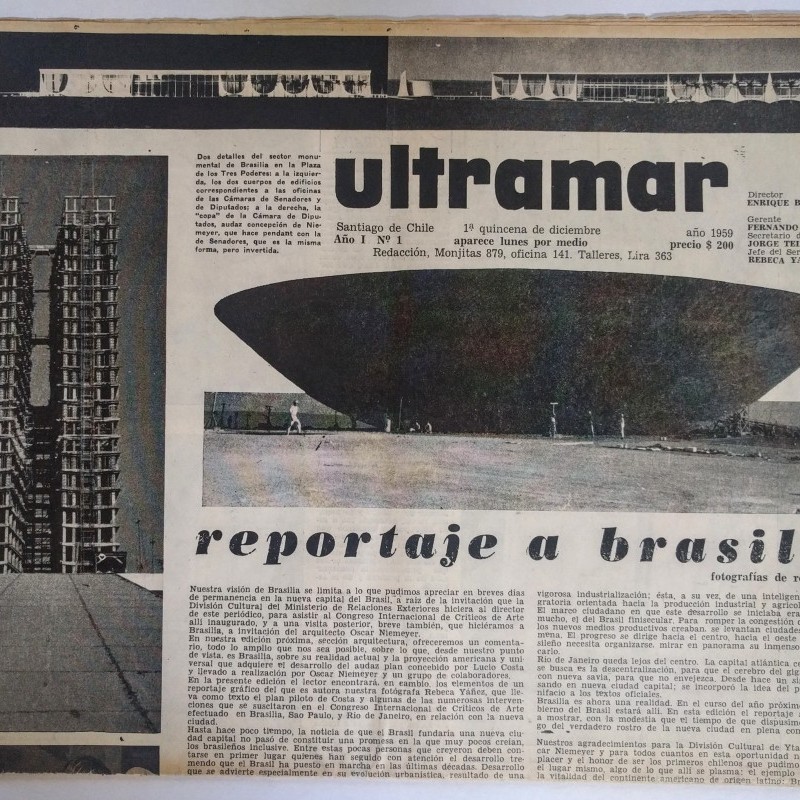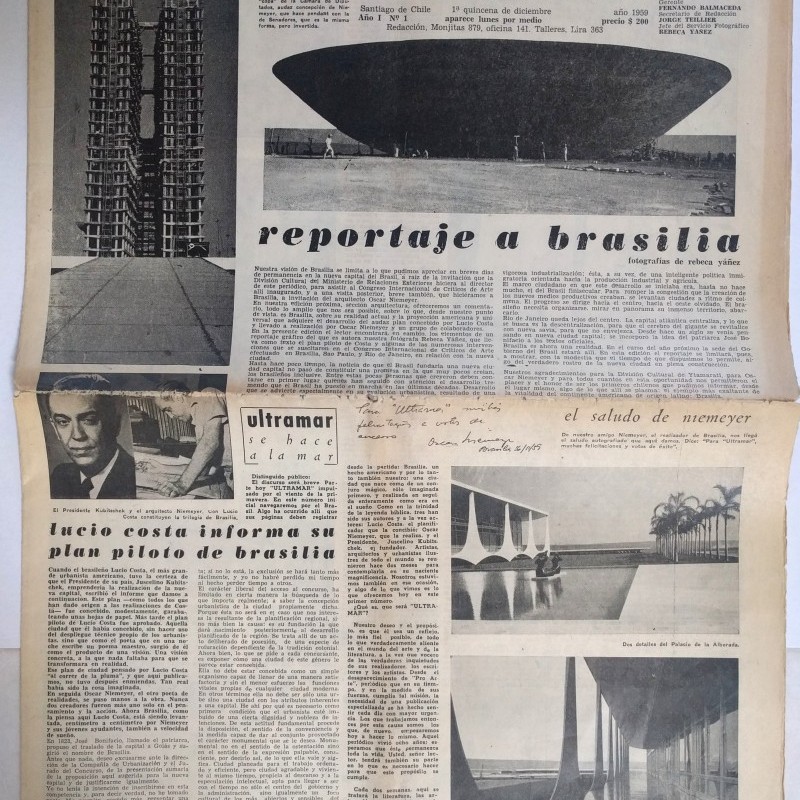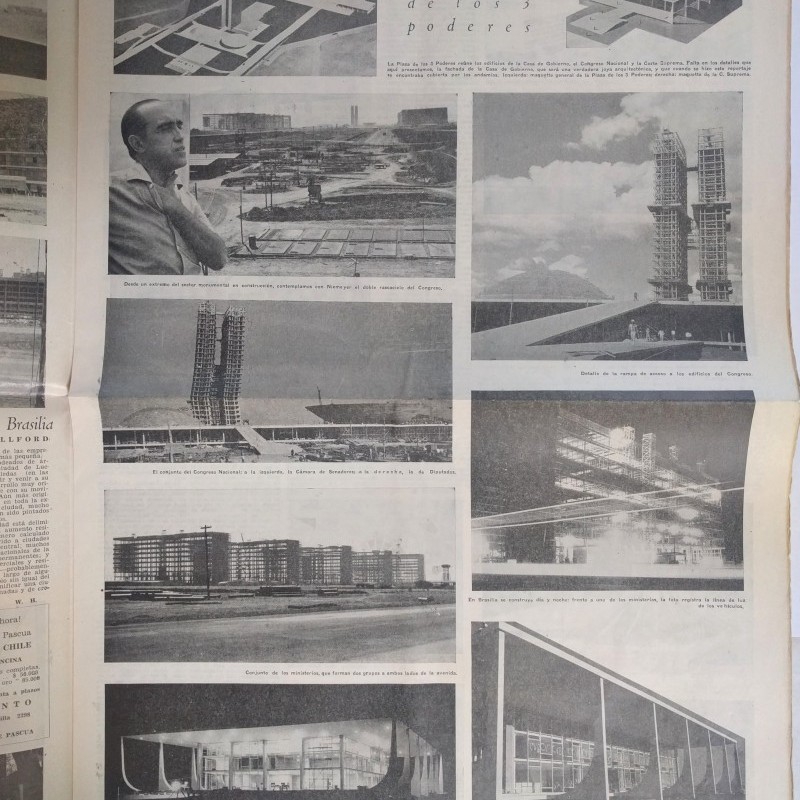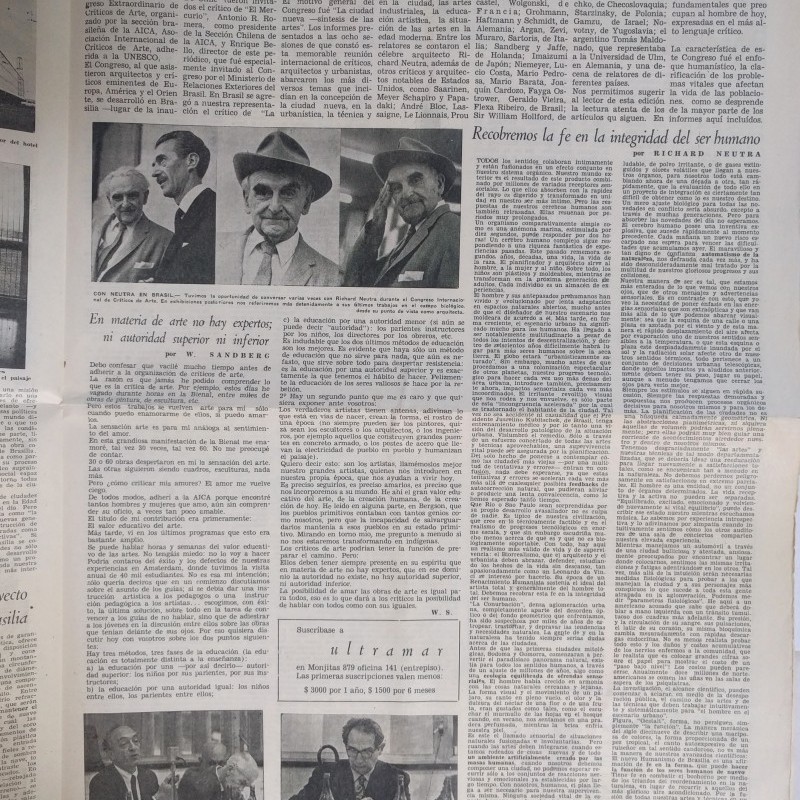 [Architecture] [Latin America] Bello, Enrique, Ed. Ultramar. Año I, No. 1 (Dec. 1959). Santiago, Chile: 1959.
Folio, 21 5/8 x 15 1/4 in., 12 pp.; profusely illus. with b/w photographic reproductions, self-wrappers, center fold worn, esp. to front, with closed tear along fold at fore-edge affecting multiple pages, edges sl. frayed.
Enrique Bello was previously the founding editor of the Chilean avant-garde weekly, Pro Arte (1948-1956), which covered modern art and literature in Chile and abroad, including writing and criticism by Diego Rivera, Gabriela Mistral, Pablo Neruda, Rosamel del Valle, Roberto Matta, and many others.
Bello intended for Ultramar to provide similar coverage of the Chilean avant-garde, in a global context, "En este barquito de papel, viajaremos pues, todos juntos por Chile y por todos los mares cada dos semanas. Y ahora, todo el mundo a bordo!" The inaugural issue is largely dedicated to three topics, Oscar Niemeyer and Lúcio Costa's magnum opus, Brasília; the 1959 São Paolo Bienal; and the Interantional Congress of Art Critics which had convened in Brasília, São Paolo, and Rio de Janeiro in September.
Profusely illustrated with photography of Brasília under construction by Rebeca Yáñez, and Chilean artists and their work at the Bienal, as well as caricatures of delegates at the Art Critics Congress by critic and cartoonist Antonio Romero.
Articles are by Bello and luminaries in the field including Andre Bloc, Costa, and Richard Neutra on Niemeyer.
Although there are bibliographic references to a No. 4, we are unable to locate a single issue in OCLC in September 2017.
SOLD