71 Modern Argentinian Architecture Photographs
José Delpini, 1937-1956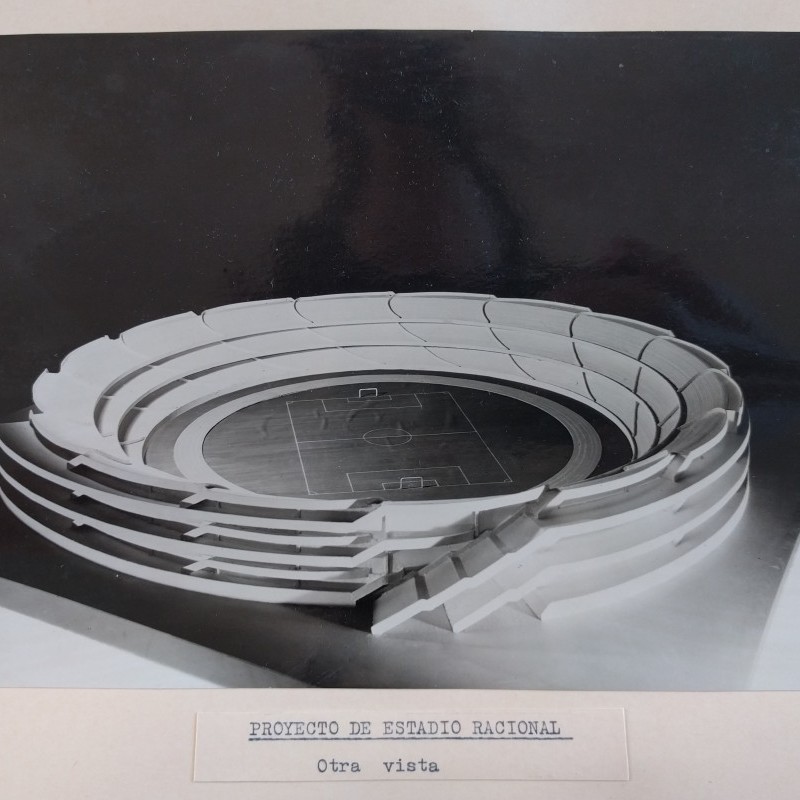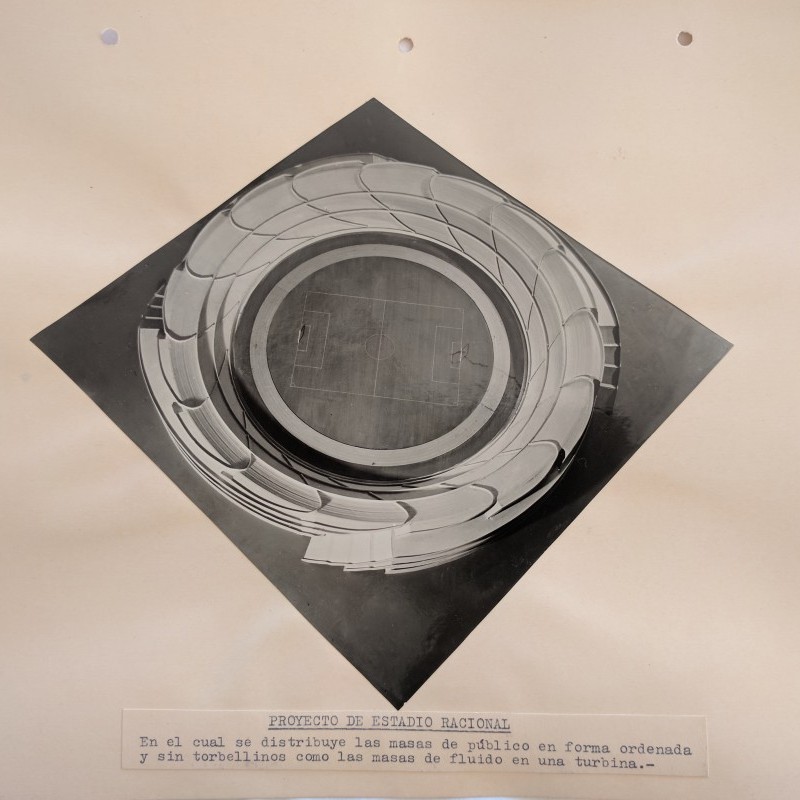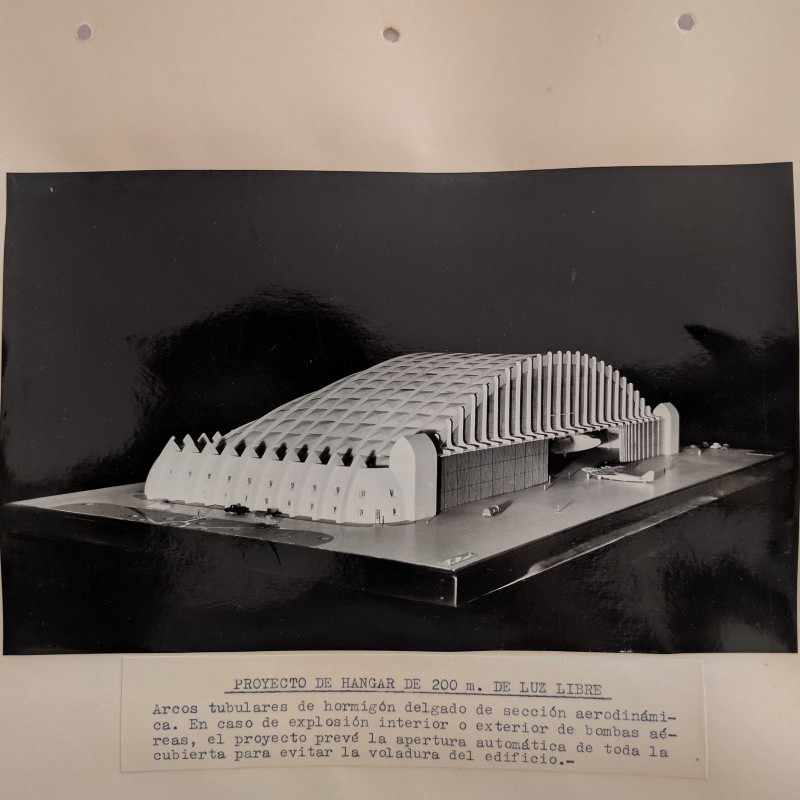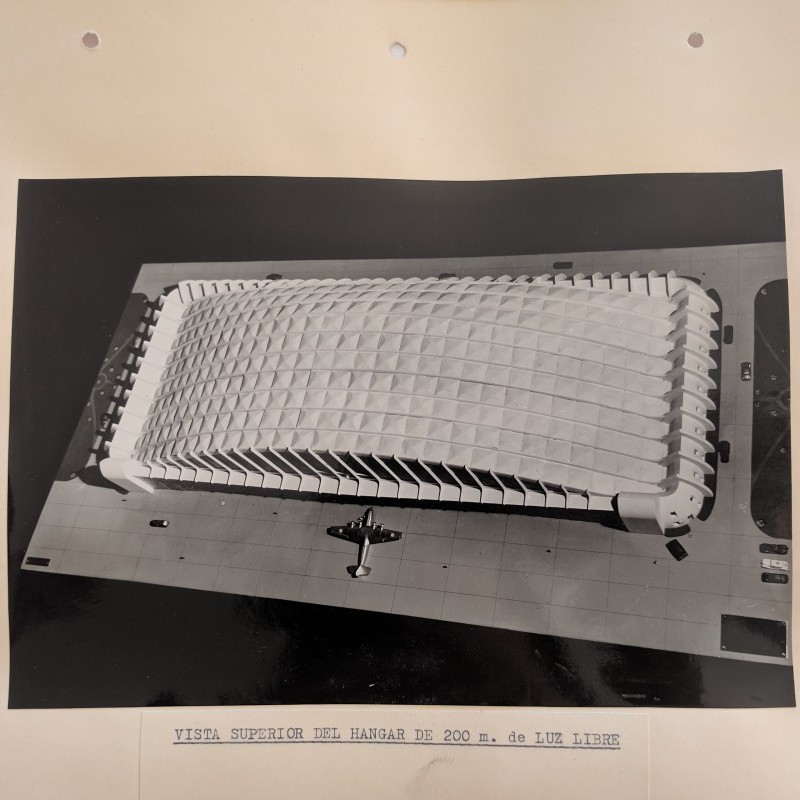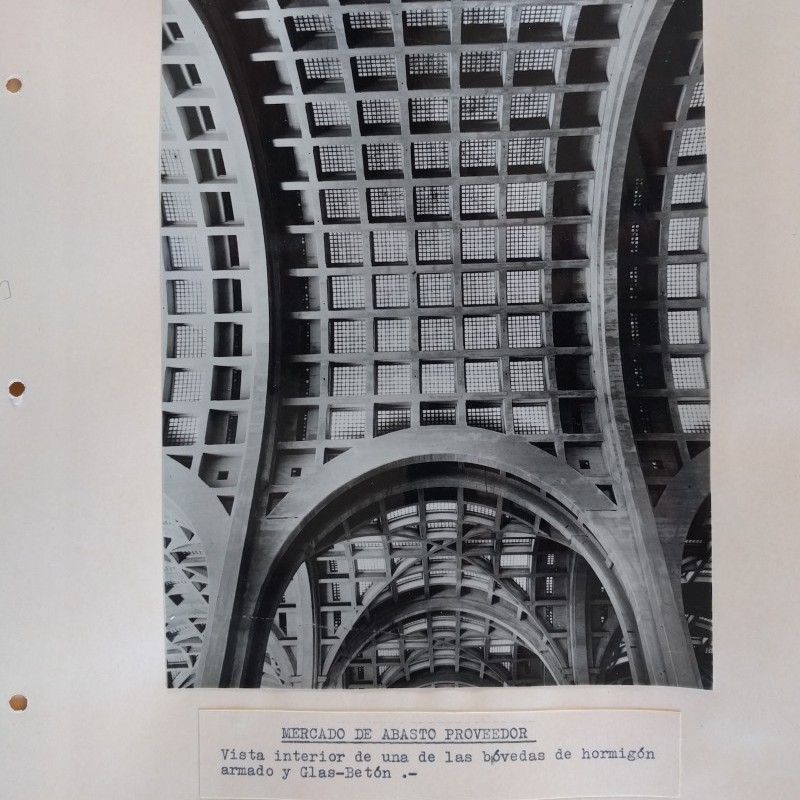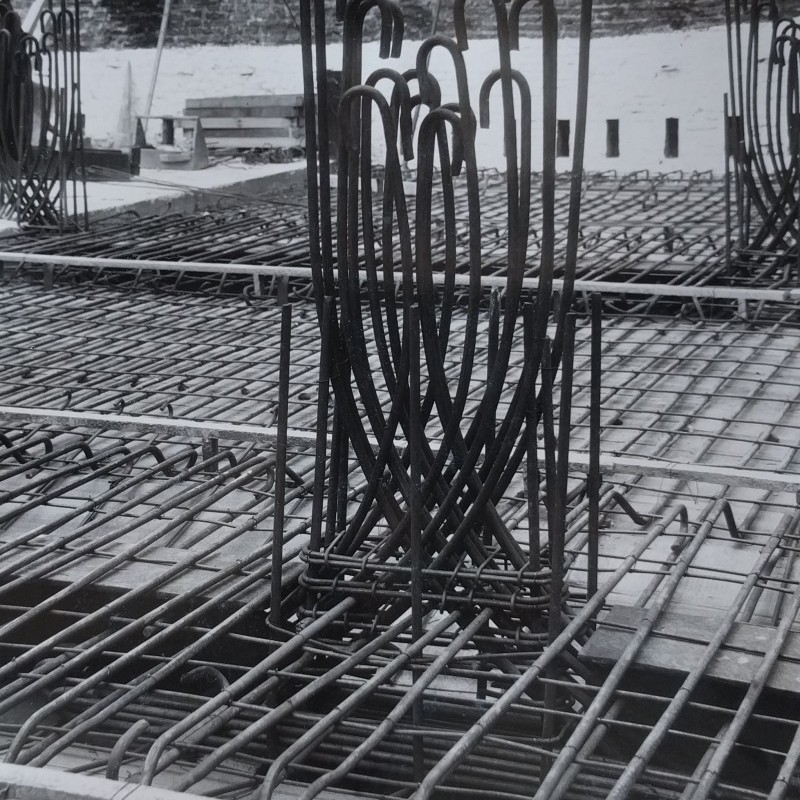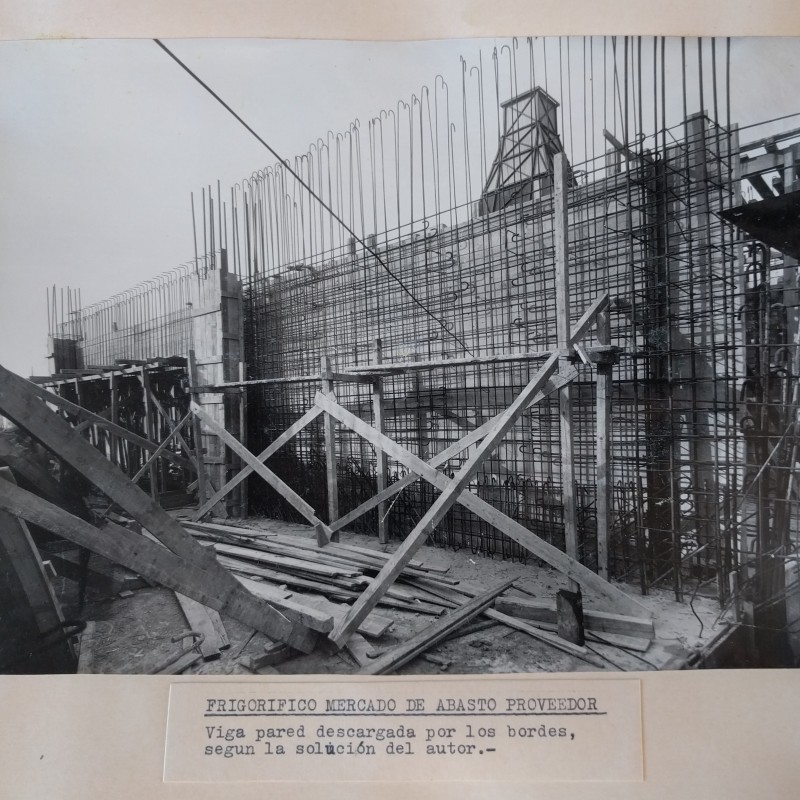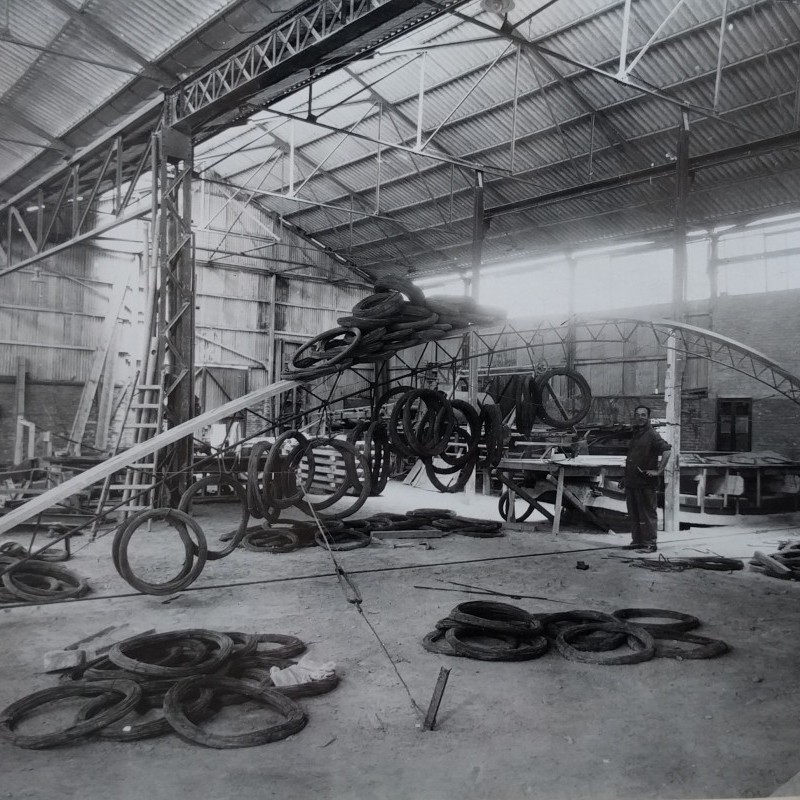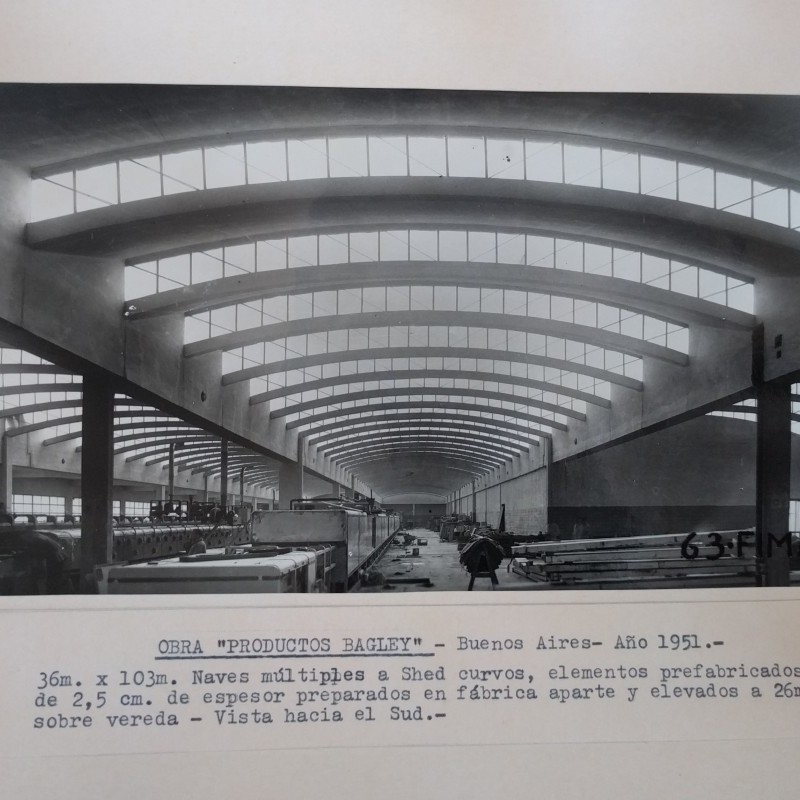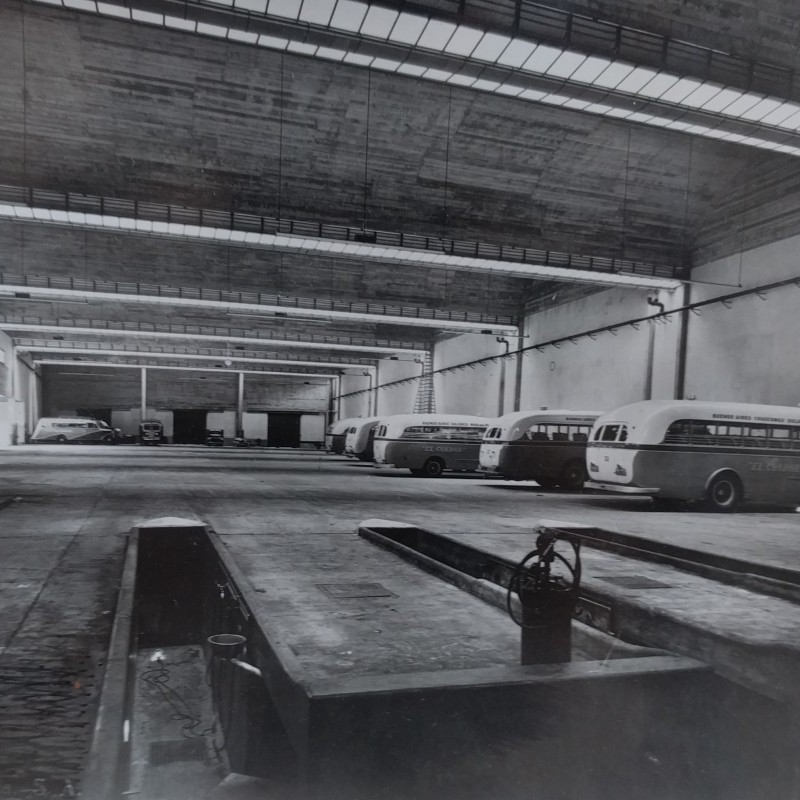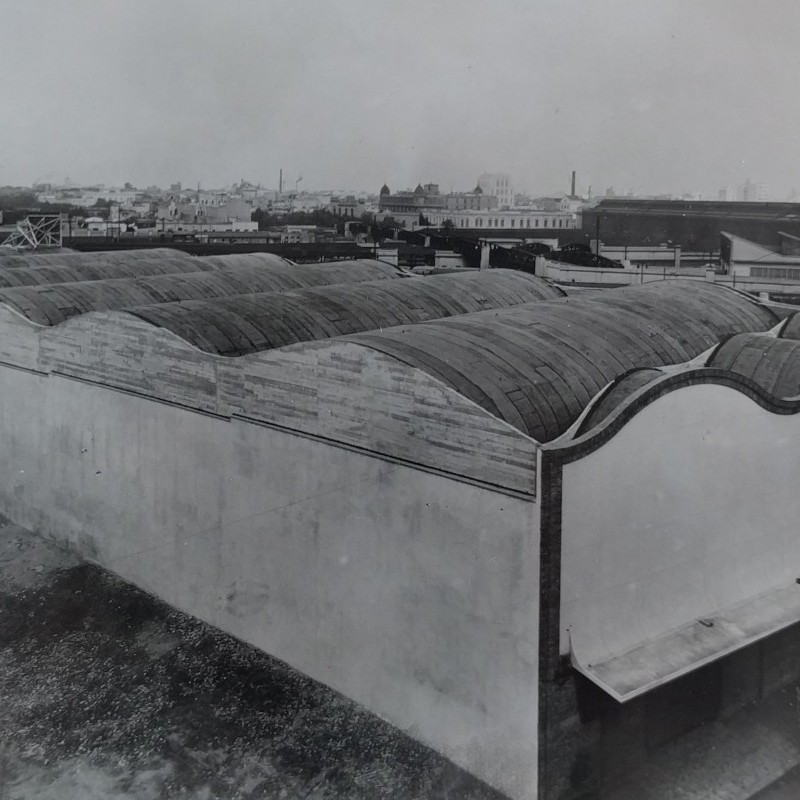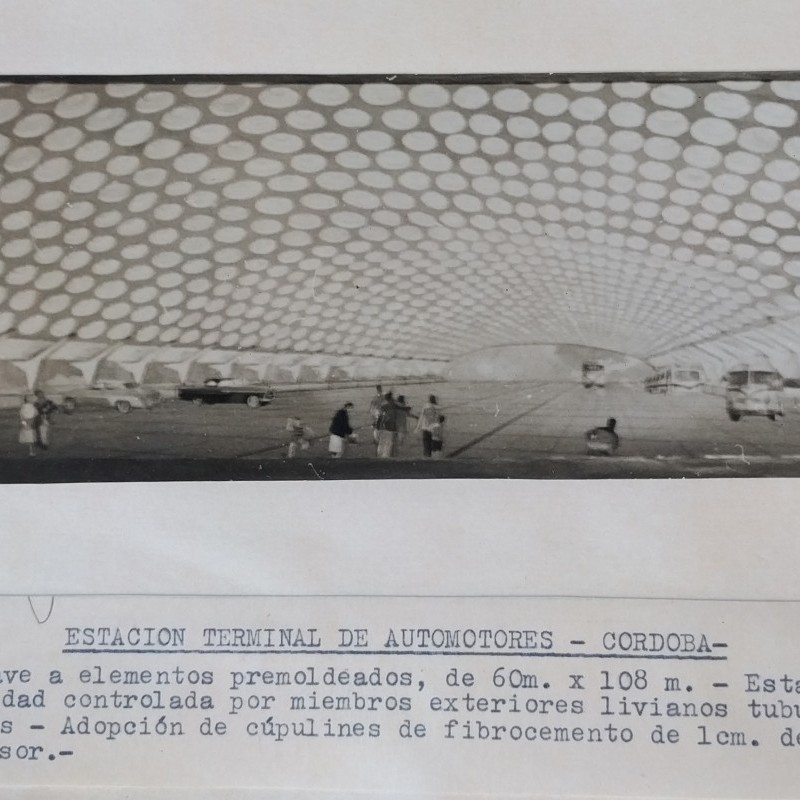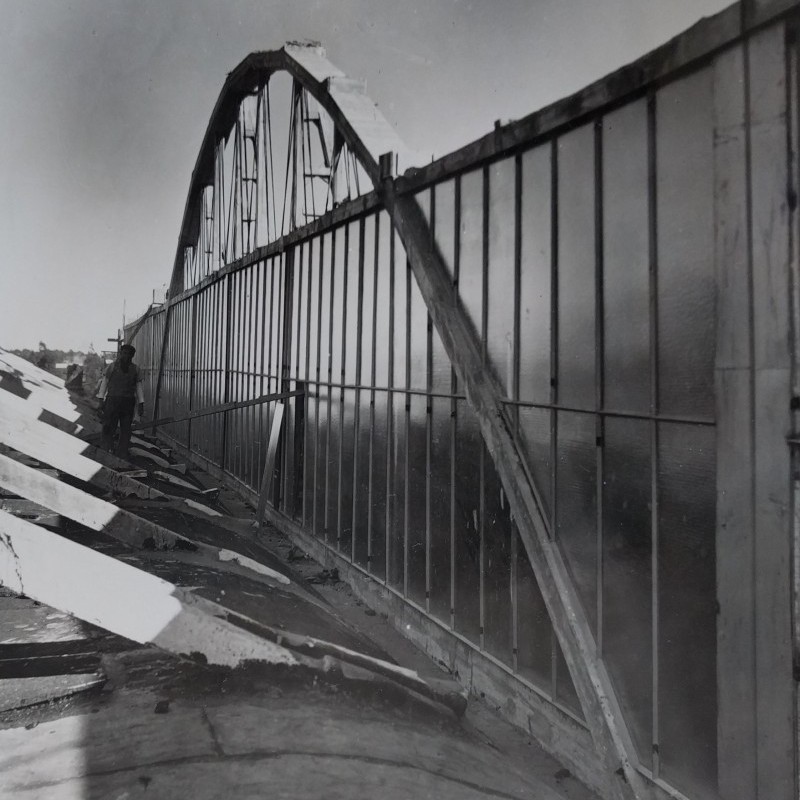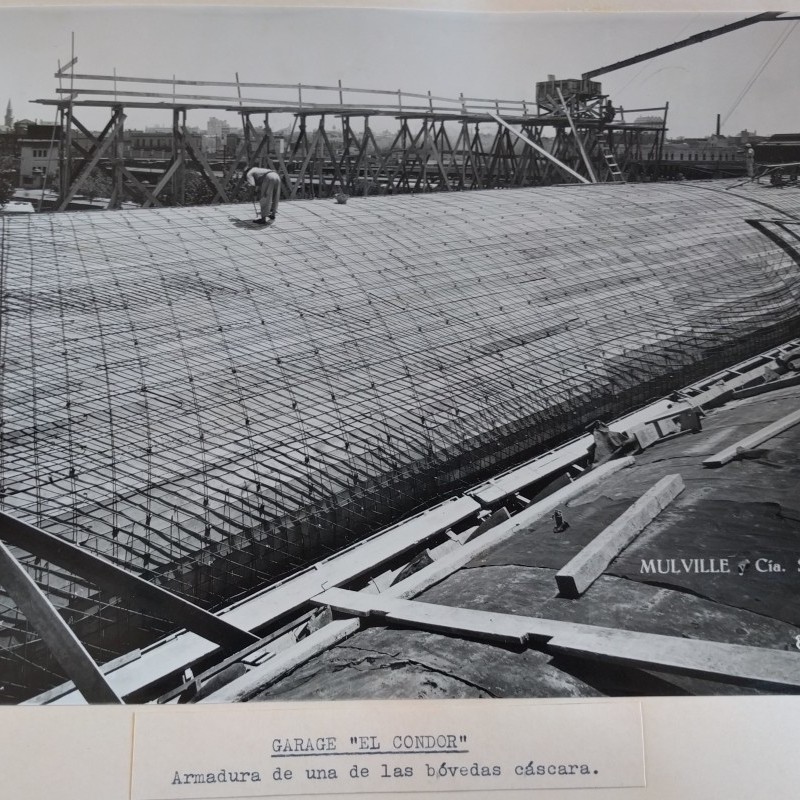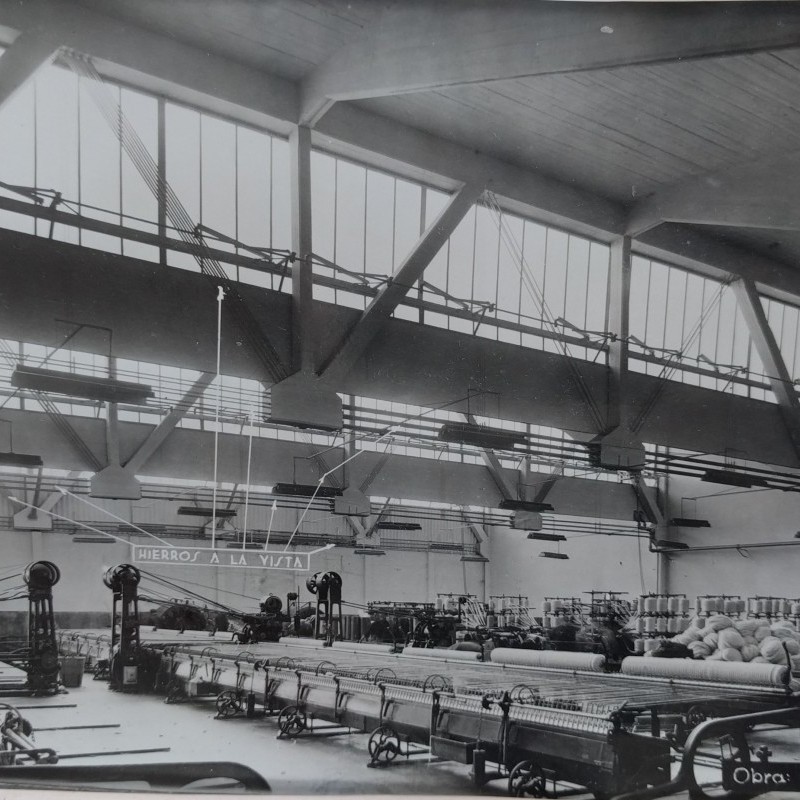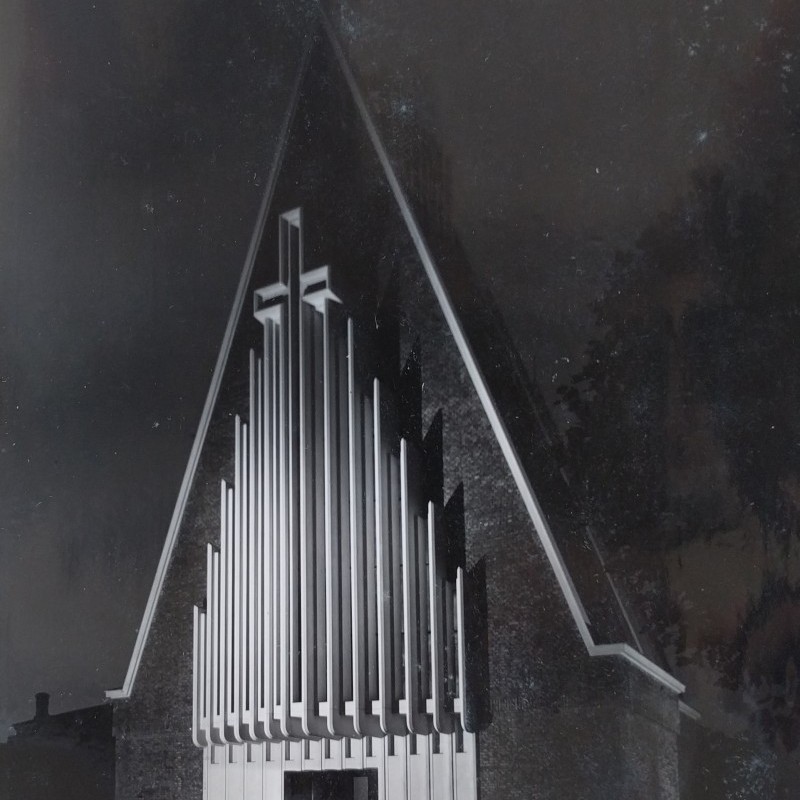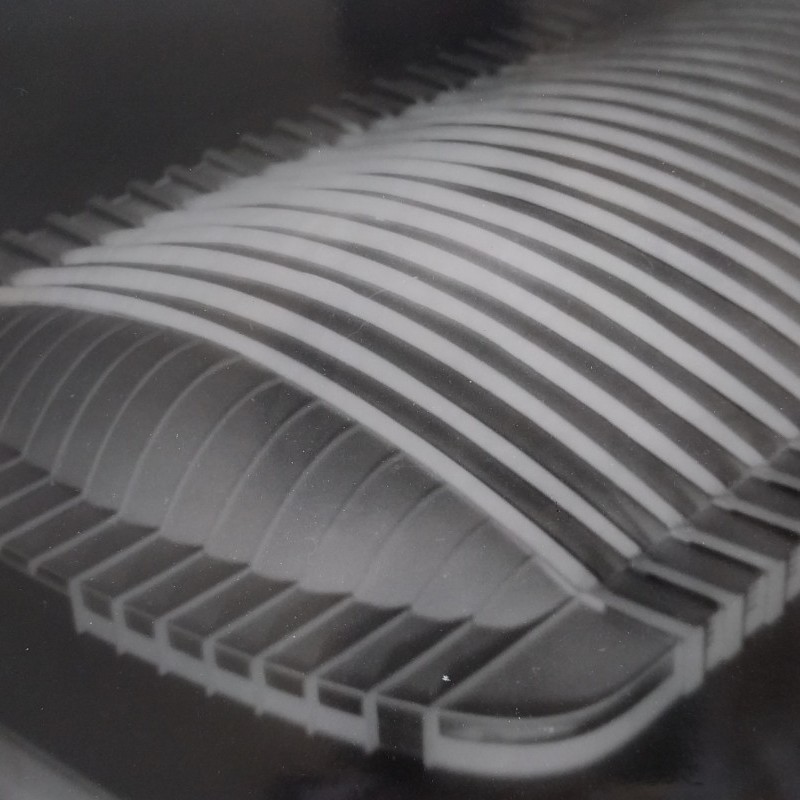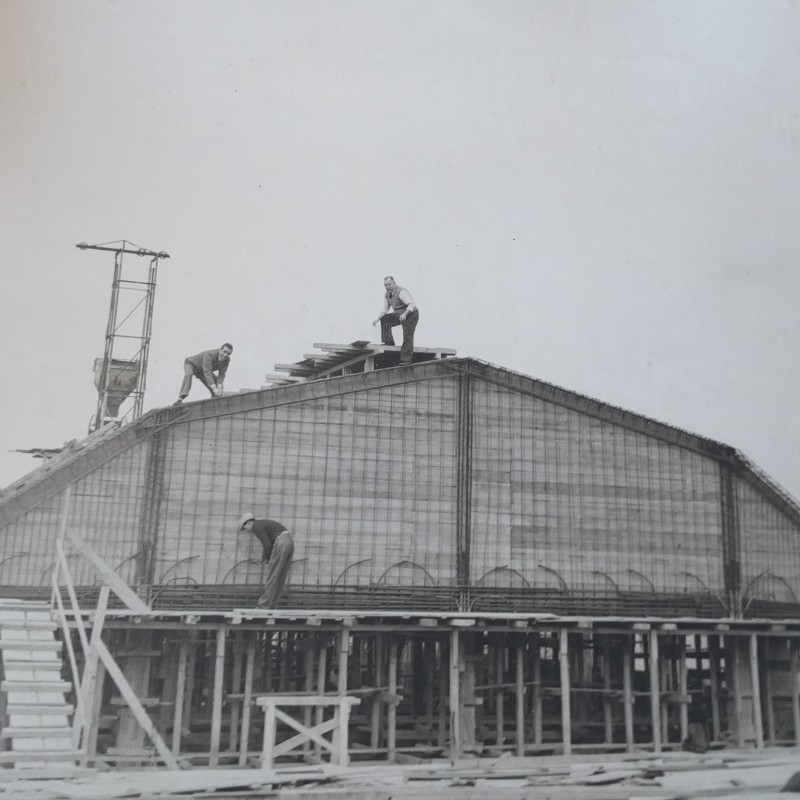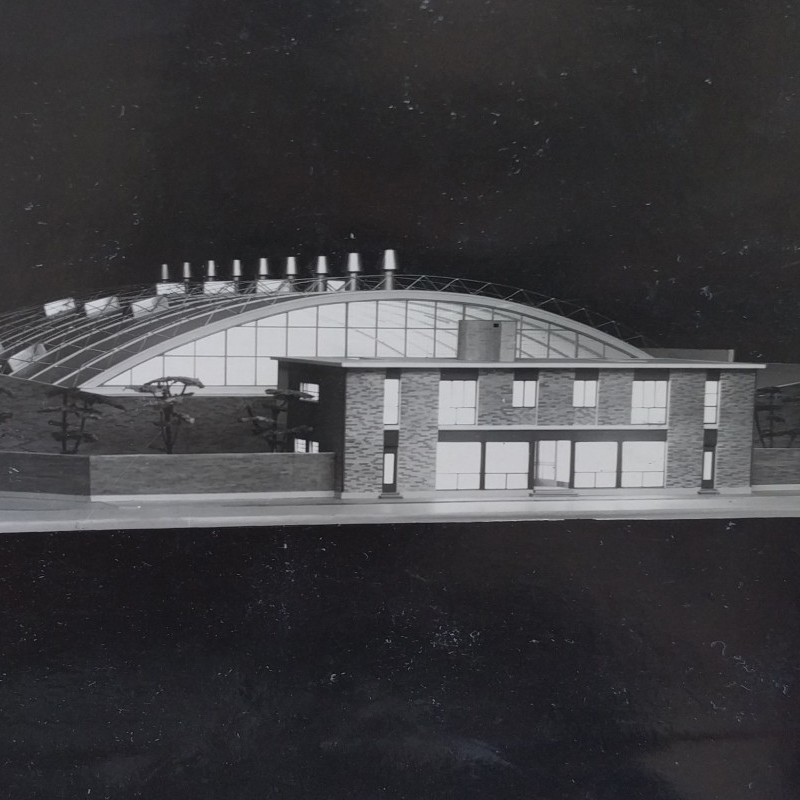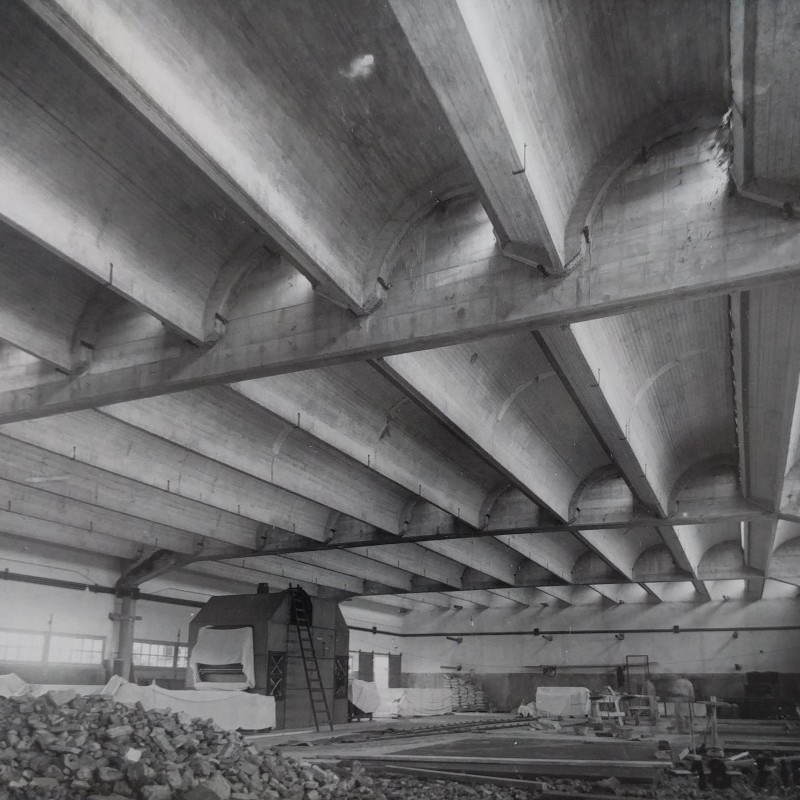 Delpini, José Luis. Outstanding Collection of 71 Modern Argentinian Architecture Photographs (1937-1956). N.p. [Argentina], n.d., assembled ca. 1958. Seventy-one silver gelatin prints mounted on captioned card stock. Most approx. 9 x 6-1/2 in. (15.5 x 22.5 cm), a few trimmed, prints mounted to 12-1/8 x 9-1/8 in. card with holes punched for a previous binding(?), typed captions tipped-in, some signed in negative by various photography studios. Photographs very good+ with minor undulations. Housed in recent half-morocco clamshell box with marbled boards and gilt title to spine: La Arquitectura de Jose L. Depini.
The collection documents the remarkable career of Argentinian architect and engineer, José Luis Delpini (1897-1964). The photographs encompass twenty buildings and five unrealized or partially realized project models including markets, churches, factories, garages, a bus station, a bridge, a stadium, an airplane hangar, and an apartment building. Typed captions identify and date the projects and offer technical notes about their respective structural innovations.
Delpini was part of a generation of modern Argentinian architects who, beginning in the late 1920s, rejected the nationalist neocolonial revival and struggled to redefine Argentinian architecture in relation to the international vocabulary of modernism. He is best known outside of Argentina for two landmark buildings: the Mercado Abasto (1934) and La Bombonera stadium (1940), the legendary home of La Boca Juniors football team. Delpini designed these buildings in collaboration with architect Viktor Sulčič and surveyor Raul Bes, under the studio name Delpini-Sulčič-Bes. However, scholars credit the firm's ambitious fusion of art and technology to Delpini and his virtuosic engineering, exemplified in the 1940s and 1950s through large-scale civic and industrial commissions documented in the collection. After the partnership dissolved in 1953, Delpini was solely responsible for a number of the most imaginative projects represented here – including the fantastical "Proyecto de Estadio Racional" and "Proyecto de Hangar de 200 m. de Luz Libre."
In early projects including the Mercado Abasto and La Bombonera, his work is distinguished by cavernous interior space, achieved through the use of reinforced concrete (often prefabricated), shell roofs, natural light delivered by ceiling louvers, and "luz libre" (i.e. clear span) distances free of intermediary supports. The photographs track the evolution of these ideas in the 40s and 50s, highlighting structural and stylistic features of some of his most famous work, including the Iglesia del Asilo del Hospital Italiano, "El Condor" Garage, and textile factories across the country. Given the format, the level of technical detail in the captions, and the fine quality of the prints, we speculate that someone with access to Delpini's studio archive prepared the collection, perhaps as a type of portfolio or presentation album. It is also possible that it was related to his teaching: Delpini was a professor in the Faculty of Engineering at the University of Buenos Aires, where he also founded the Laboratory of Structural Research. He became the first Chair of Structural Composition just before his death, in 1964.
Altogether an exceptional and comprehensive survey of an important Argentinian architect who fused the vocabularies of modernist architecture and industrial design. Although a few of the images, particularly of the Mercado Abasto, are known, most seem never to have been published.
SOLD