Aire. No. 1 (Junio 1937) through No. 4 (Primavera 1938) (all published)
1937-1938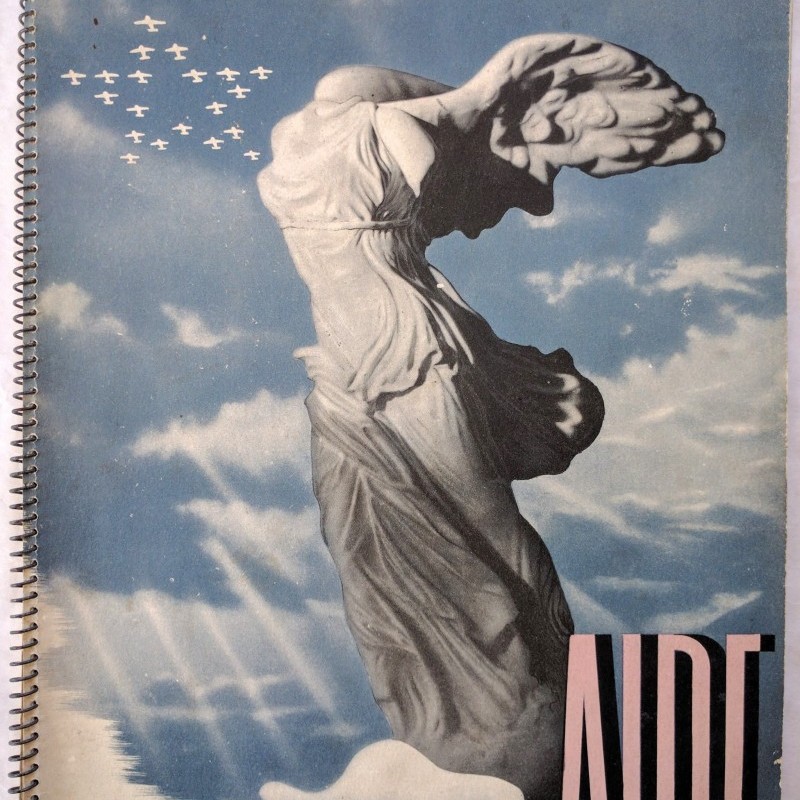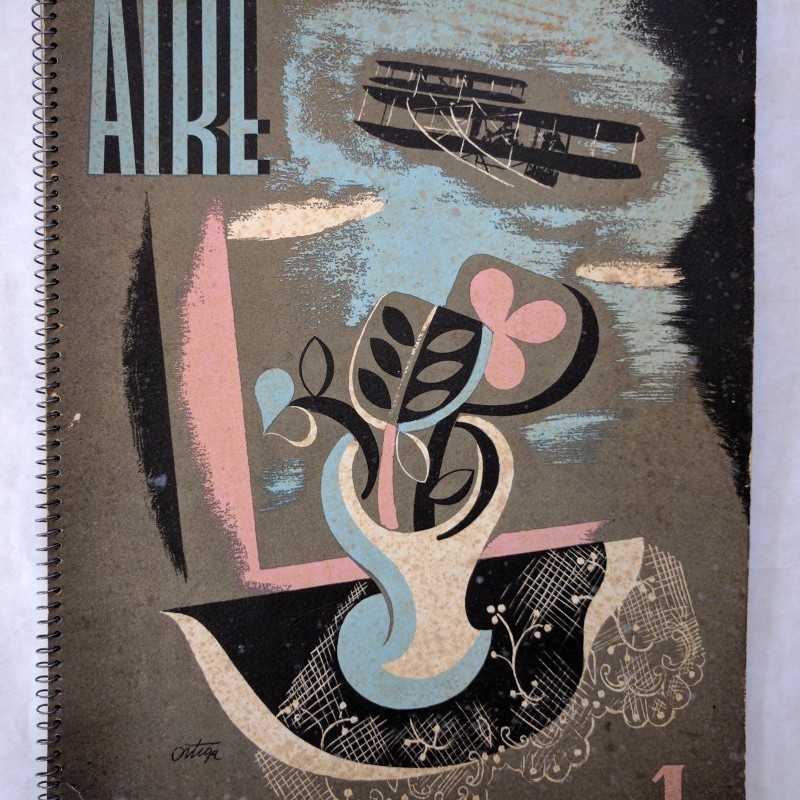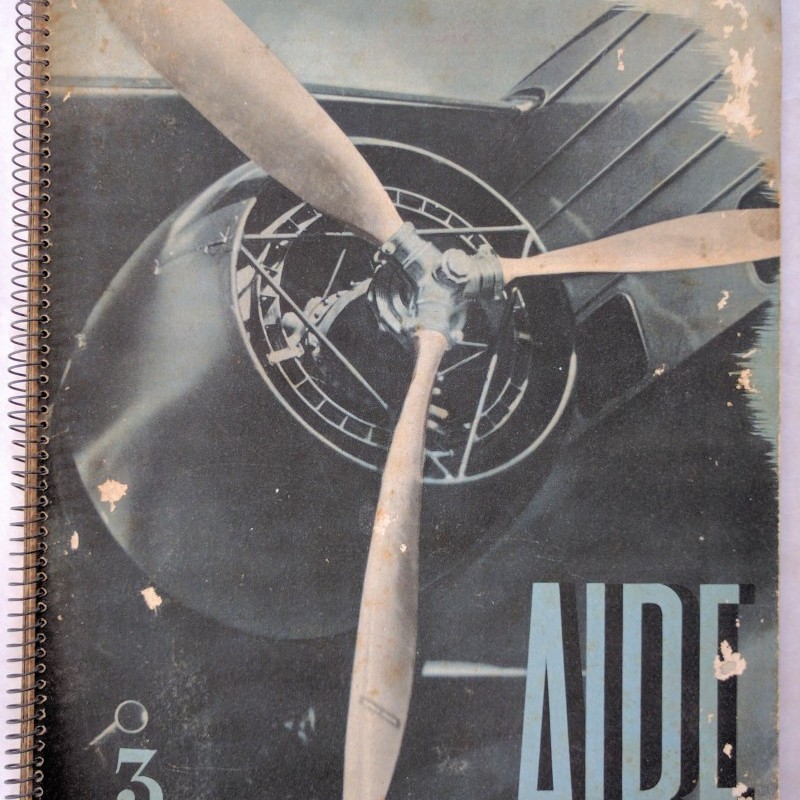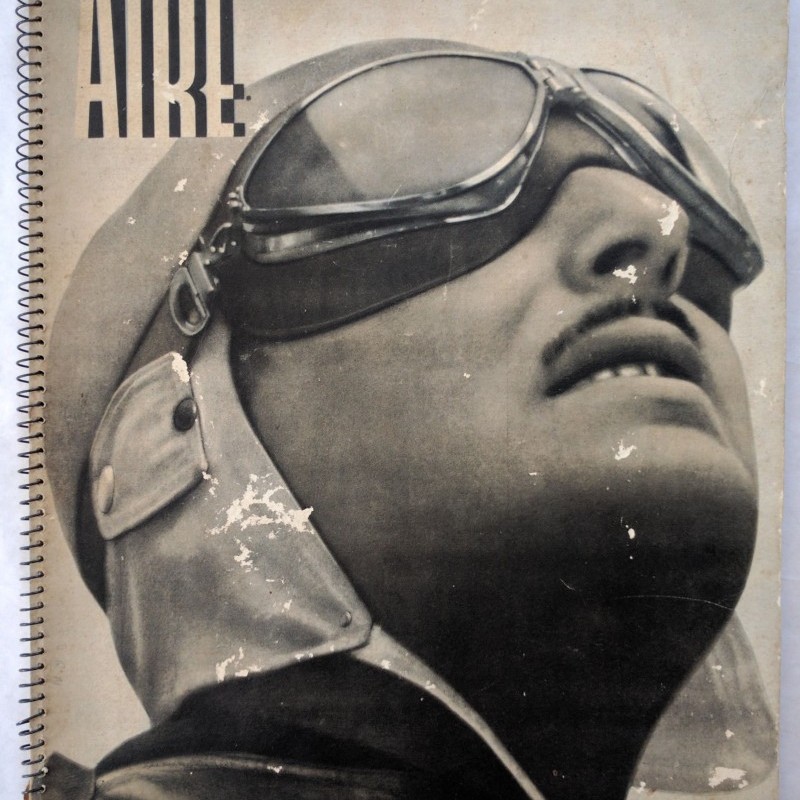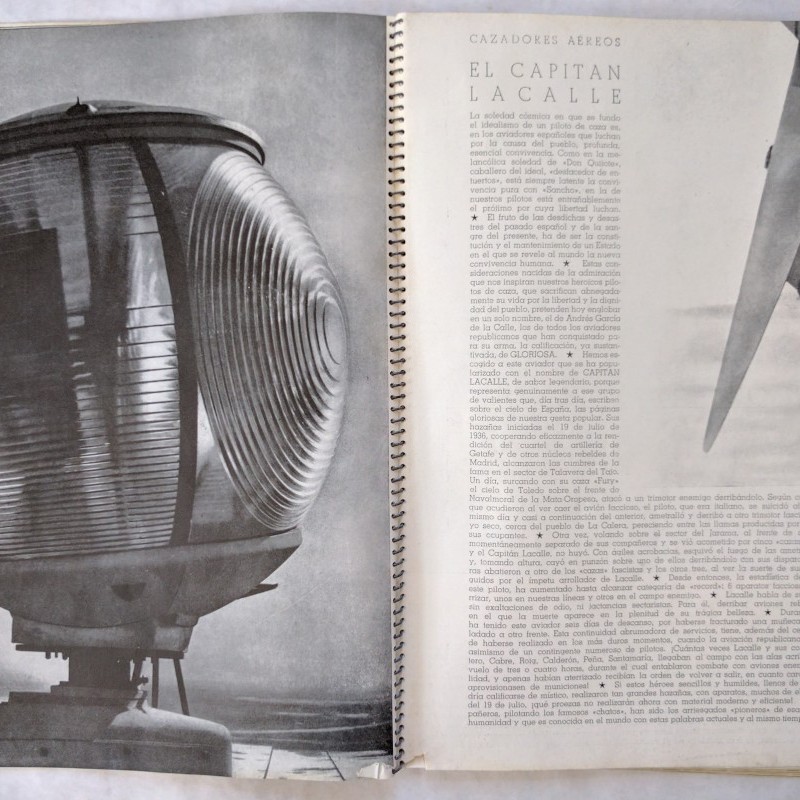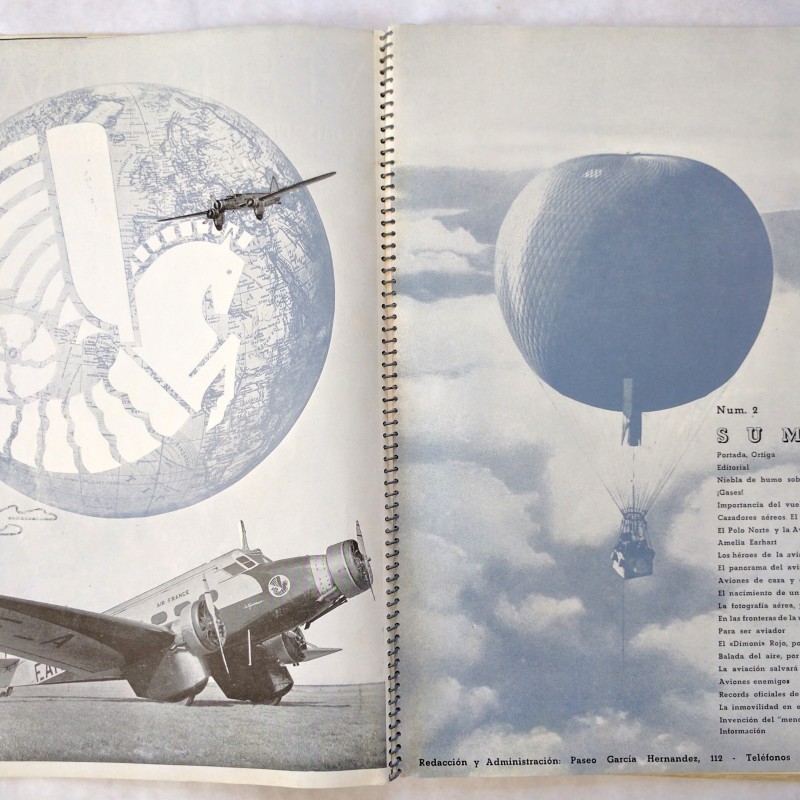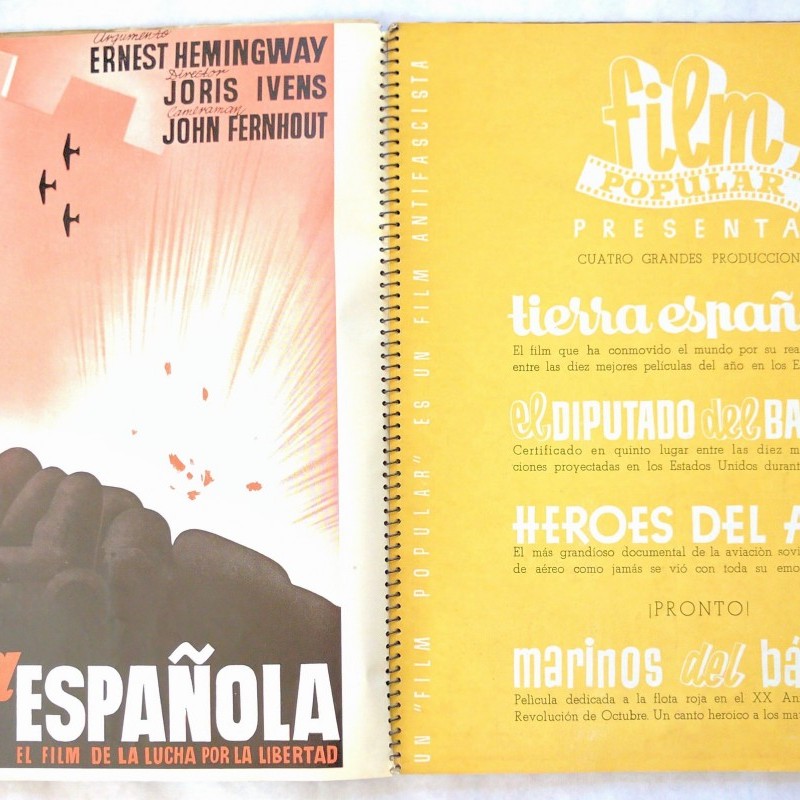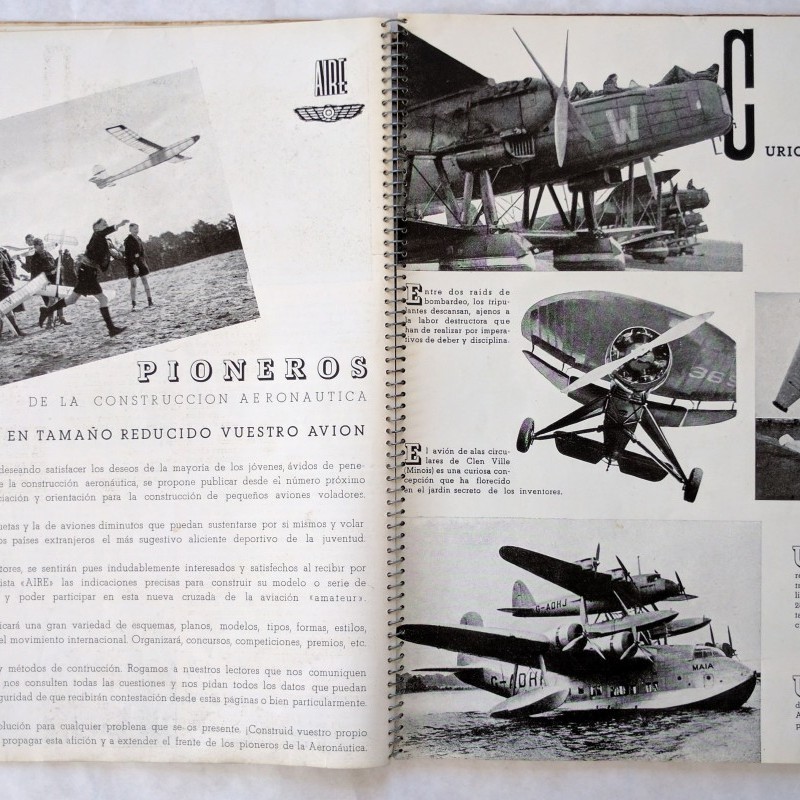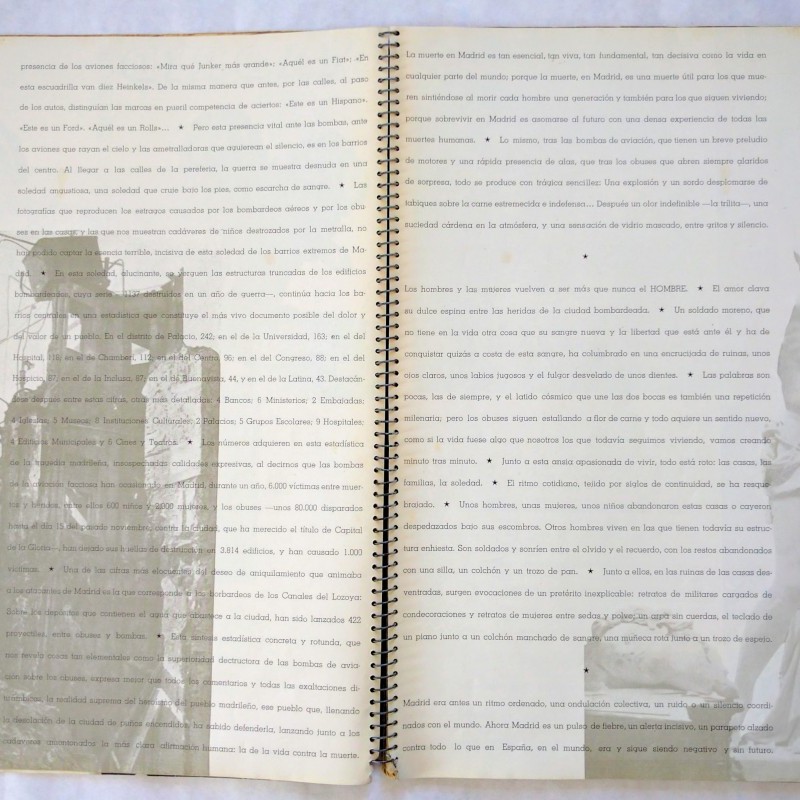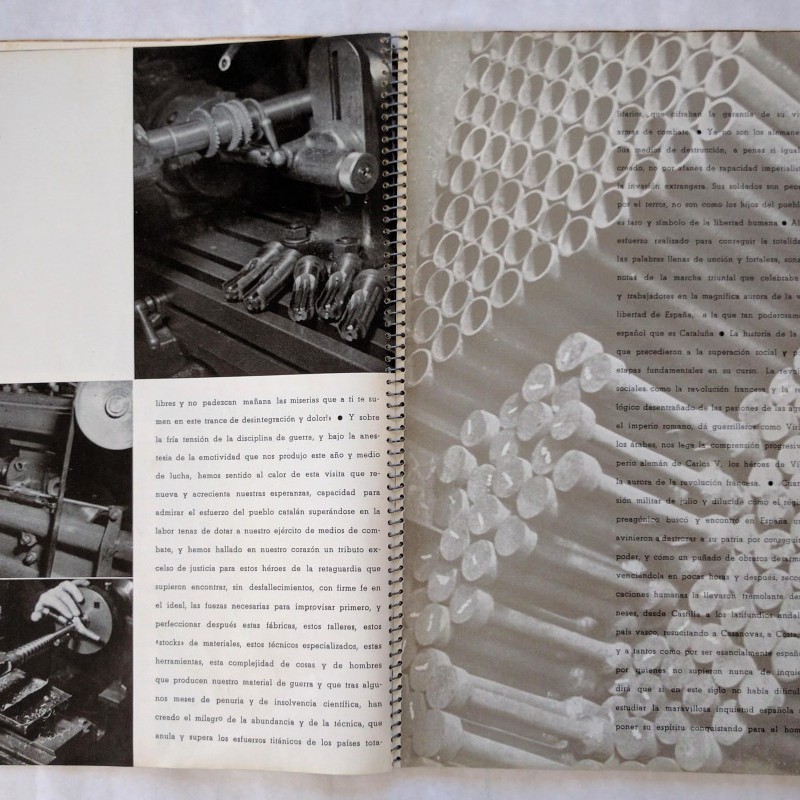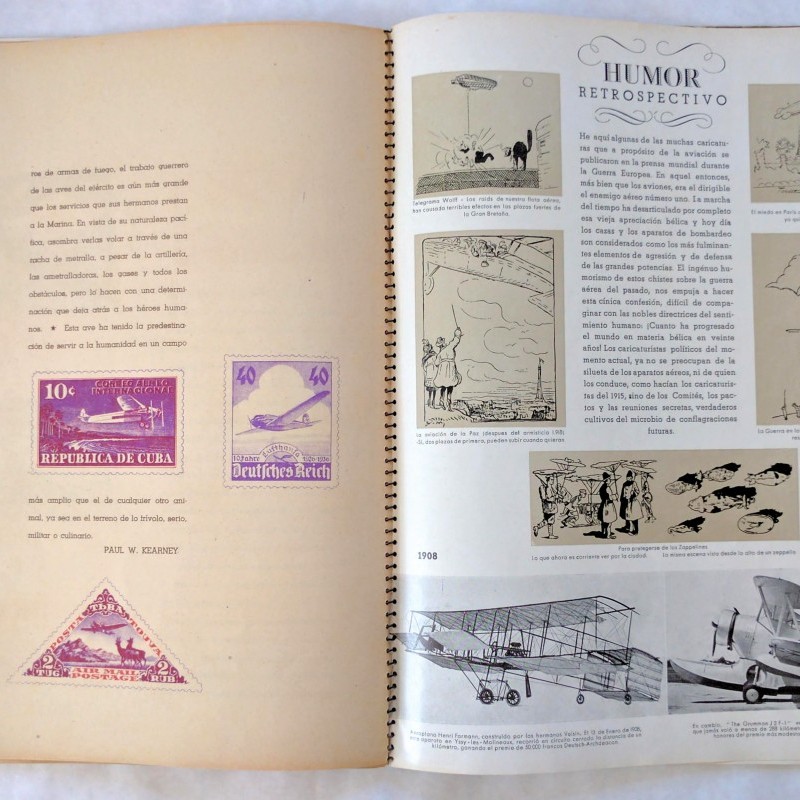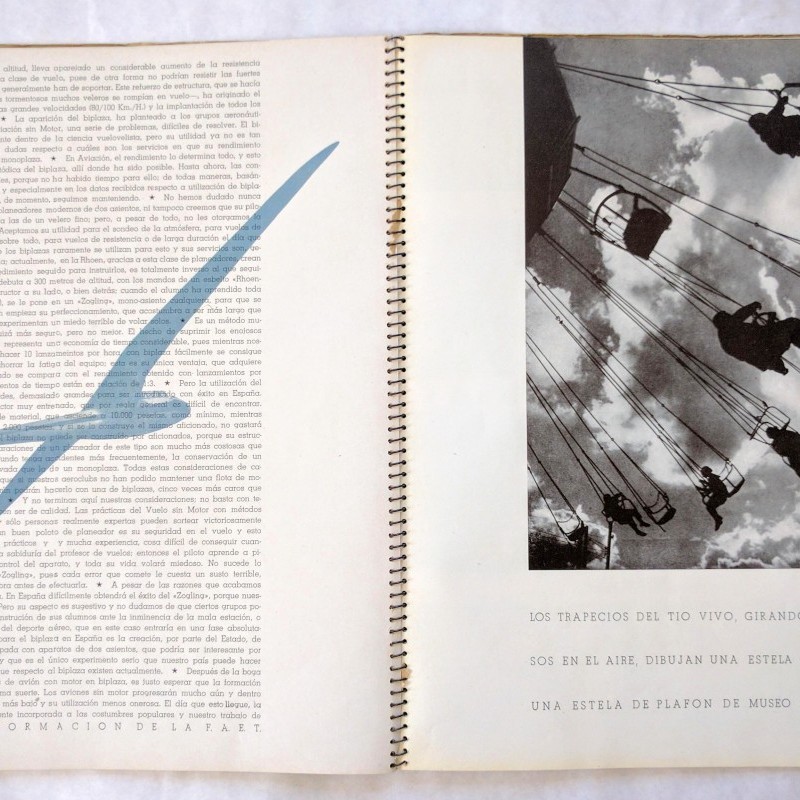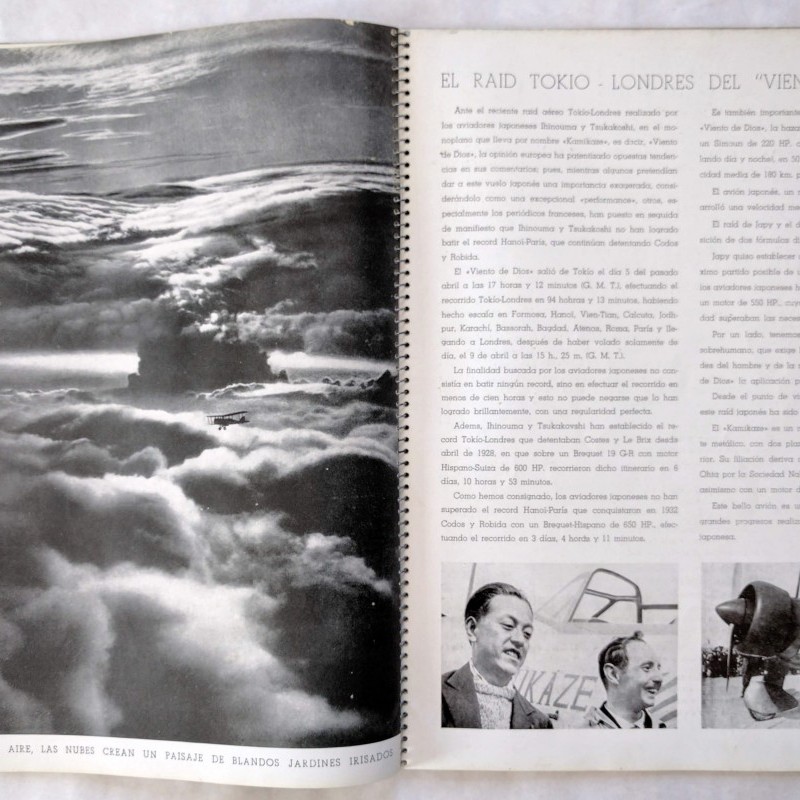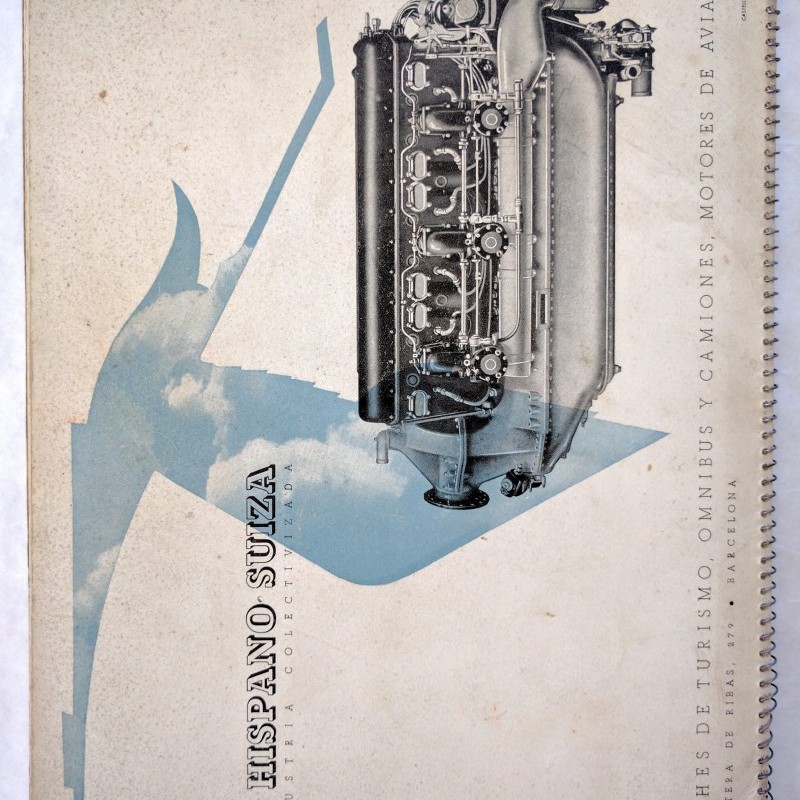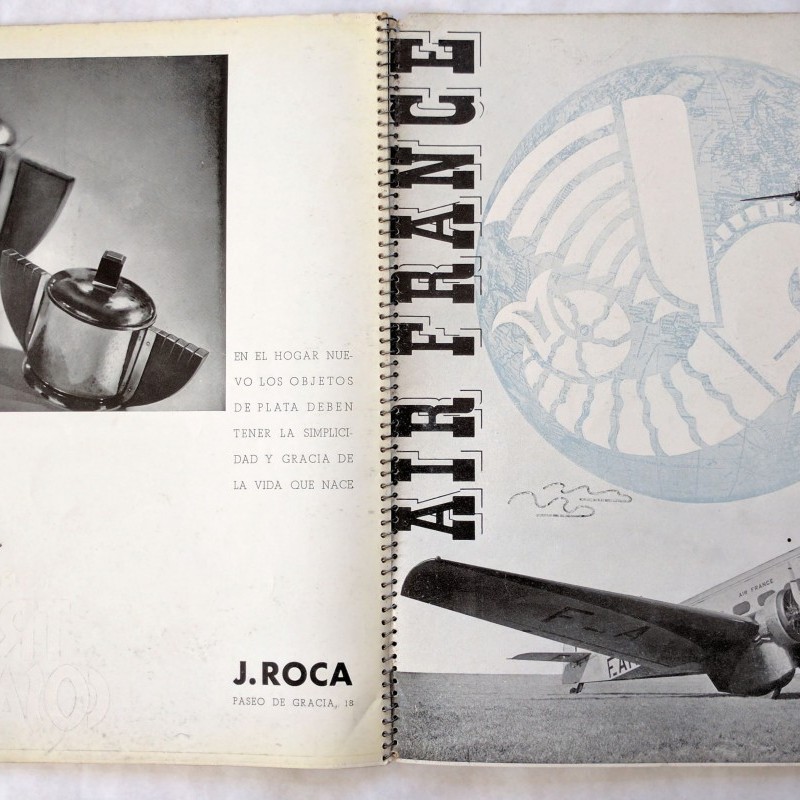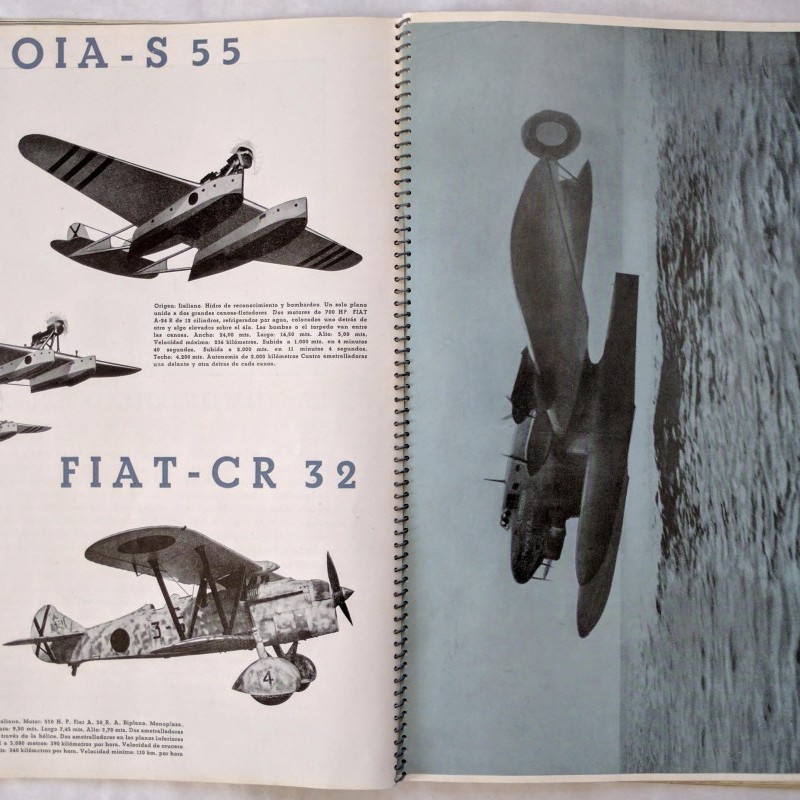 Aire. No. 1 (Junio 1937) through No. 4 (Primavera 1938) (all published). Barcelona: N.p., 1937-1938. 4to, 12-1/2 x 9-3/8 in., four issues: [48], [72], [74], [76] pp.; full-page illustrations throughout, incl. b/w reproductions, experimental typography and design, numerous multicolored printing techniques, with overlays and varied papers, corners bumped with a few creases and scattered toning to interior, No. 3 with a small loss in gutter not affecting text or images; spiral-bound color pictorial wraps, a bit foxed and worn at the edges and wire, No. 3 with small hole to front wrap.
A complete run of "one of the most luxurious and visually dynamic publications of the [Spanish Civil] war." This short-lived avant-garde aviation serial was published during the war under the direction of the Republican Air Force. The contents are antifascist and literary, promoting solidarity with the Popular Front, the USSR, and Mexico. Wartime aviation news is interspersed with articles on artistic and cultural topics, poetry, and photo essays. The first issue's somber and poetic epigraph belies the exuberant graphics: "Al hombre le nacieron alas … Cuando conquisto el cielo, quiso destruir la tierra."
Artist Salvador Ortiga, known for his political graphics, was responsible for the dramatic covers and probably much of the design. Ortiga was arrested at the end of the war and died in a notorious Nationalist prison camp in 1939.
An oft-cited highlight of Guerra Civil print culture, rare complete. OCLC lists three North American holdings: UI-UC, UPenn, and Princeton.
See Jordan Mendelson, Revistas y Guerra, 1936-1939, Museo Reina Sofia, Madrid, 2007.
SOLD