Album monográfico del Centro Educacional Felipe Carrillo Puerto
Manuel Amábilis, 1945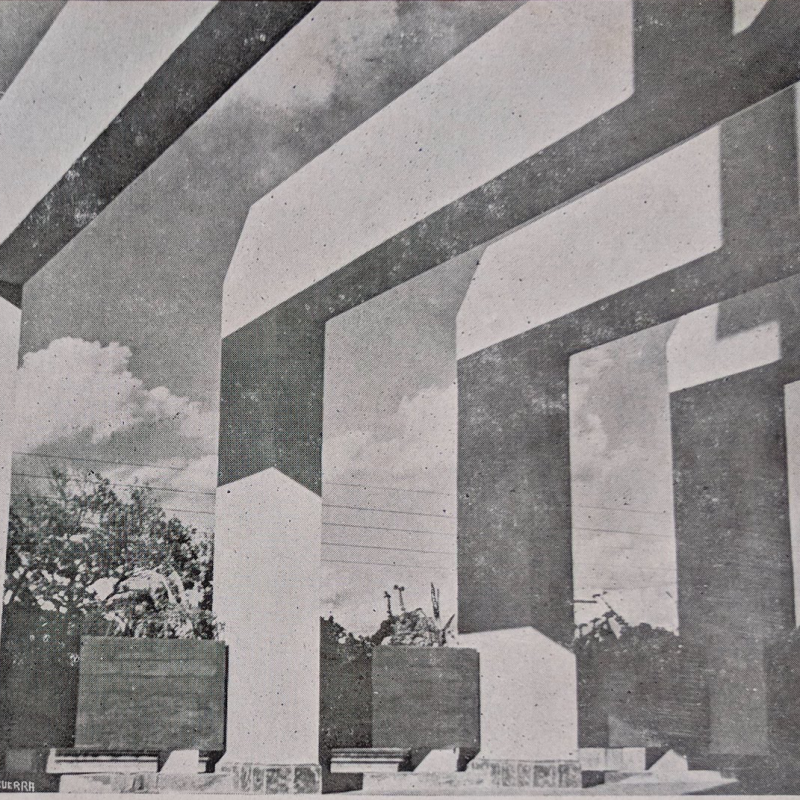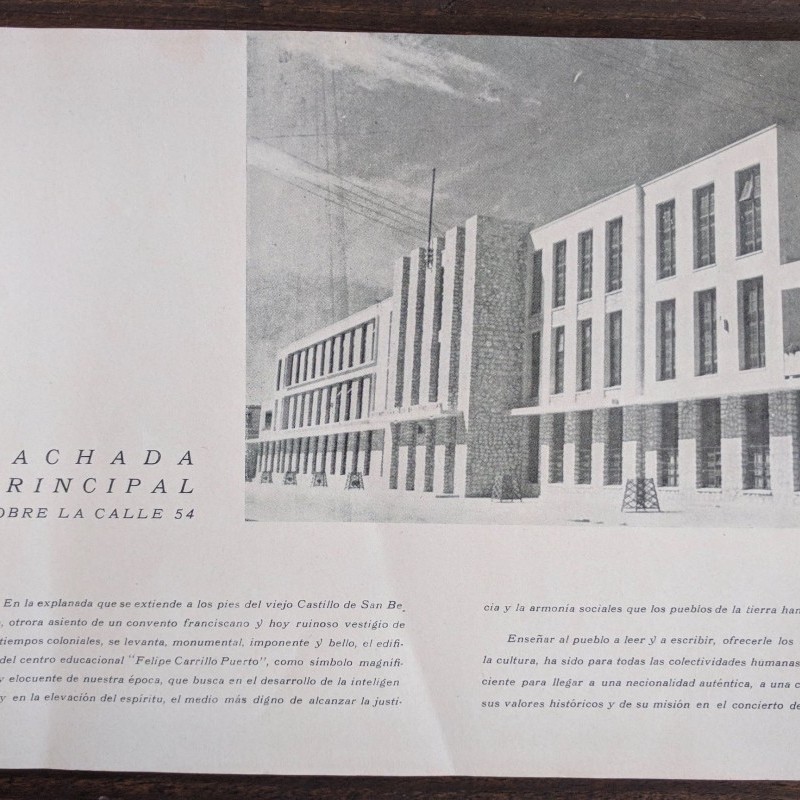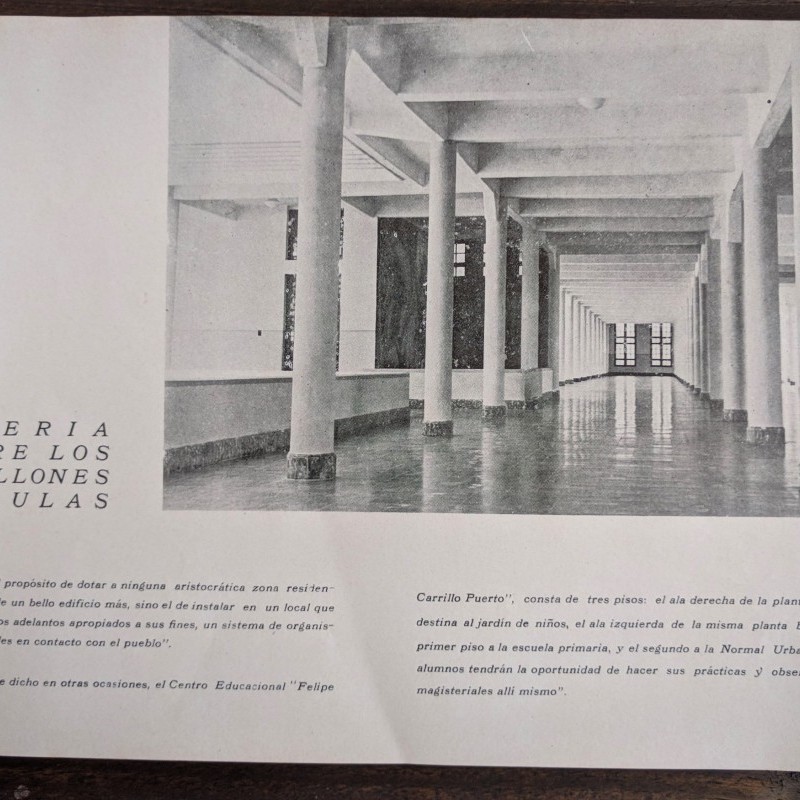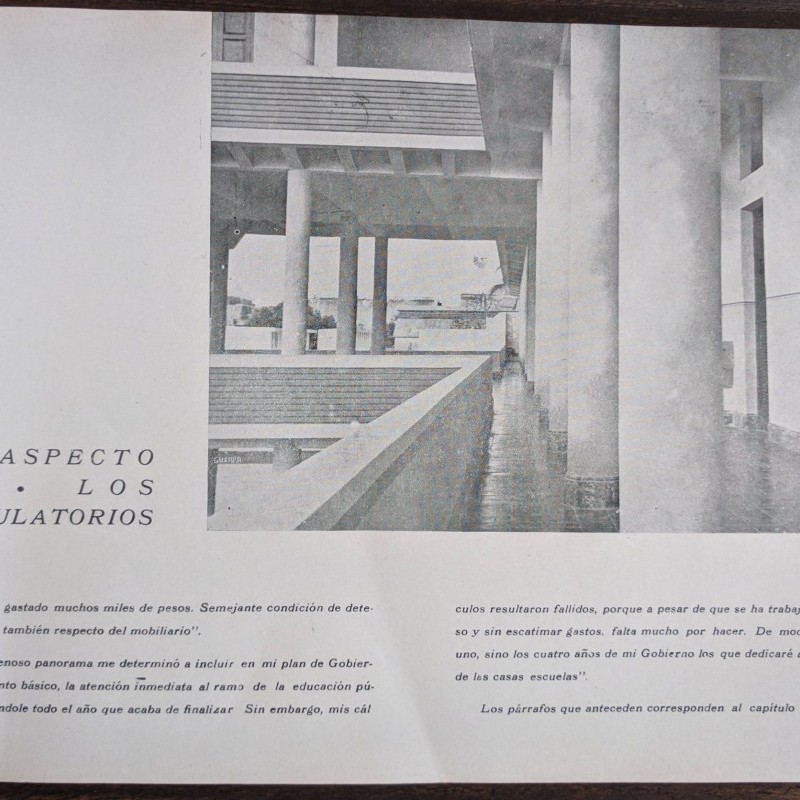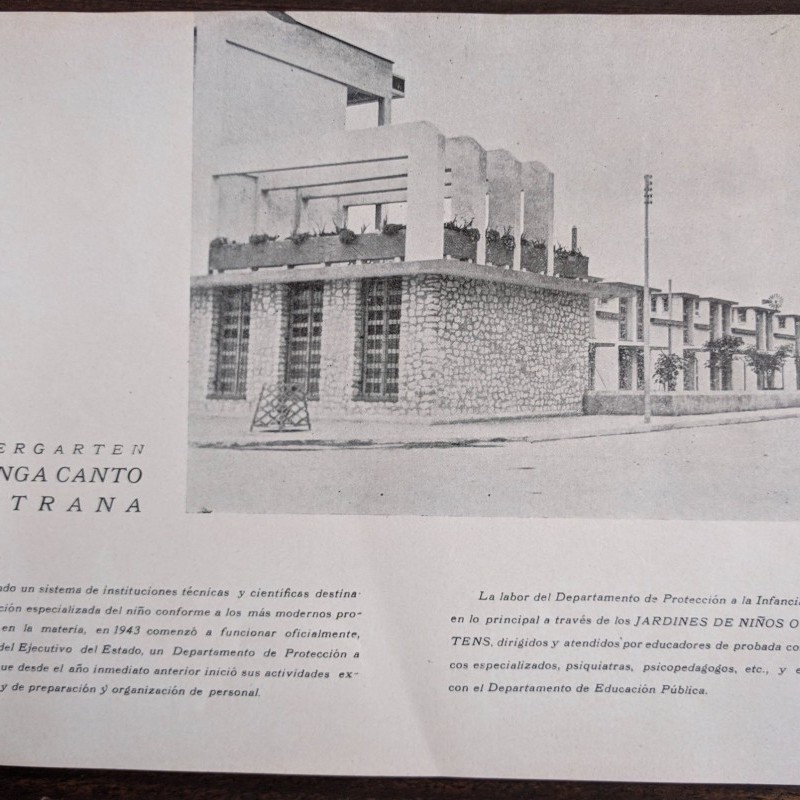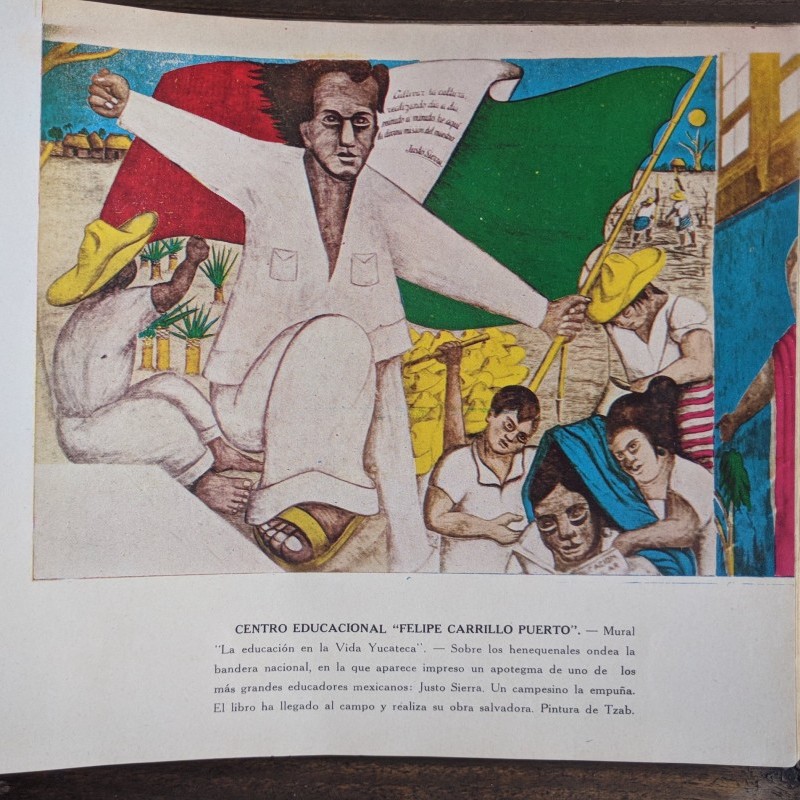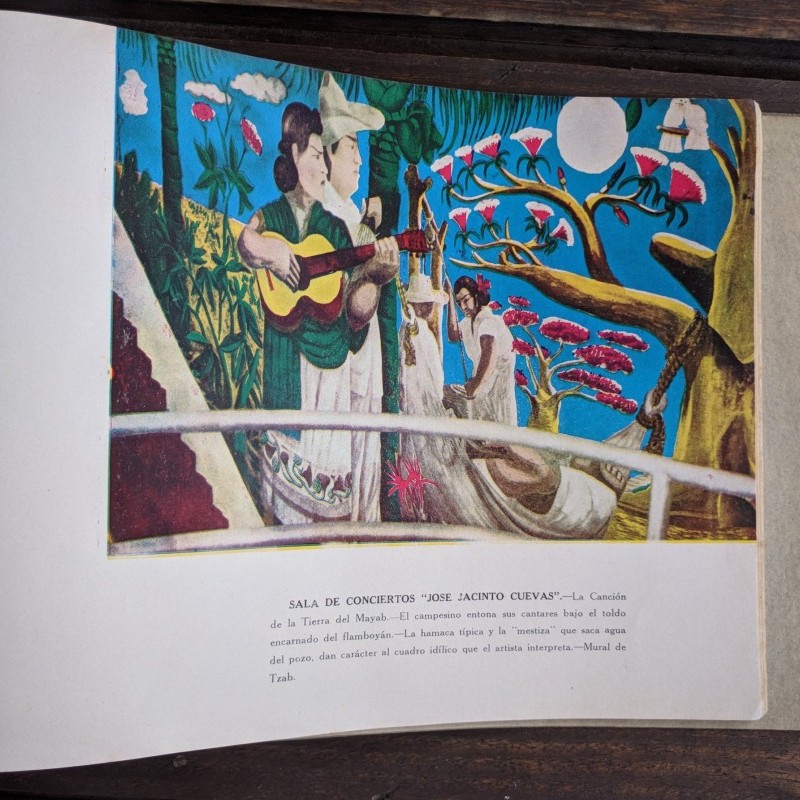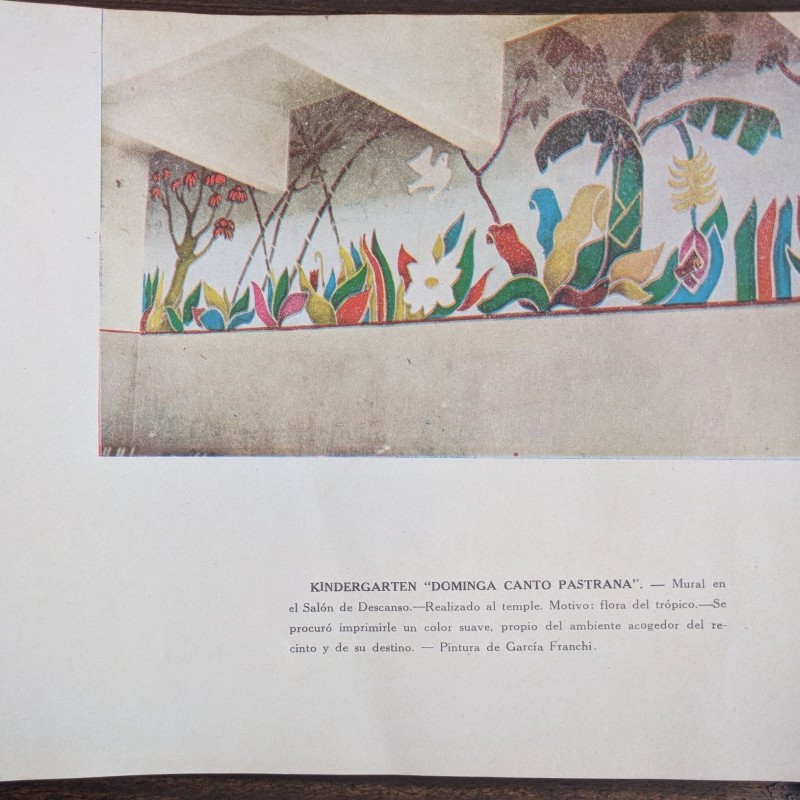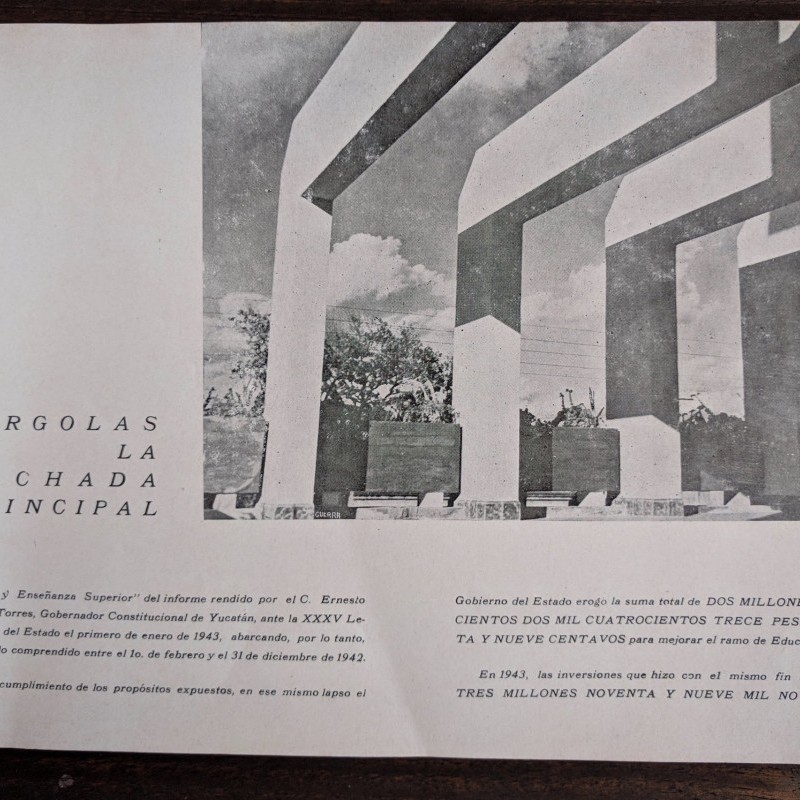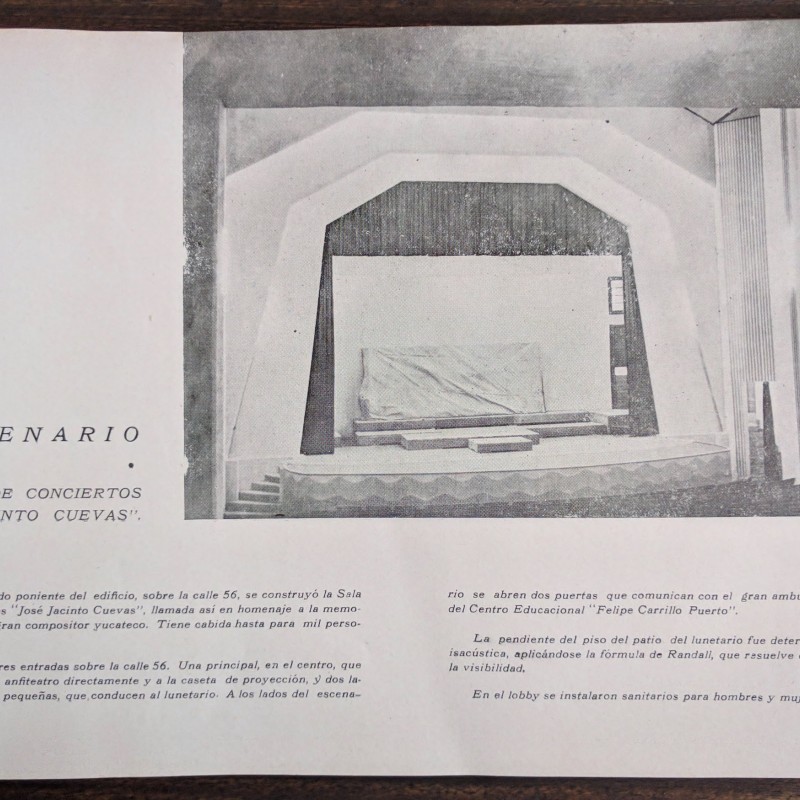 (Architecture) (Neo-Mayan) [Amábilis, Manuel and Max]. Album monográfico del Centro Educacional Felipe Carrillo Puerto [cover title]. [Mérida, México]: Zamna, 1945. Oblong 4to, [59] leaves printed recto only; 36 full-page b/w pls. and 16 full-page color pls. with descriptive captions, 7 leaves with only text, all with tissue guards, toned, else very good; orig. wrapper, creased and worn, fore-edges foxed.
Presentation album celebrating the inauguration of a post-revolutionary educational complex, unusual in its integrated design which included: classrooms, a public concert hall, sports fields, 8 gardens, mechanical and wood workshops, an experimental farm, a library, a kindergarten and a children's theatre. The center was named after an assassinated Yucatan politician and revolutionary hero.
The influential architect, Manuel Amábilis, was known for his Neo-Mayan prize-winning design of the 1929 Mexican pavilion at the Latin American Exposition in Sevilla. He embraced Mayan and Toltec decoration and supported pre-hispanic architectural forms, albeit reimagined for the post-revolutionary period: "The Revolution has transformed Art into an apostle [...] the artists need to express themselves in an [...] accessible language [...] that is appropriate for the American idiosyncrasy and soul. This will only be achieved by going back to traditions, to legends, to the customs of our people and being inspired by the surrounding nature." See Amábilis's La arquitectura precolombina (1956), pp. 30–31; trans. Luis Carranza in Architecture as Revolution (2010), p. 96.
The school's design displays his later efforts to marry these traditional forms and popular arts to functionalism: building materials were local, murals were done by a Mayan artist, Miguel Tzab, and the furniture was built by prisoners at the Penitenciaria Juárez, Mérida. These aspects are all documented in the album, with an entire section of colored plates describing the symbolism of various mural cycles and painted decorations.
The building's site, in the poorest area of Mérida, was criticized at the time of construction. It was used for as a school and community center for thirty years but was eventually abandoned and then demolished in 1990.
Despite wear to front wrap, a rare, thorough, and well-preserved document of an important piece of regional postrevolutionary architecture, now destroyed.
OCLC lists one institutional holding, the Biblioteca Nacional de México.
SOLD