Twelve Pamphlets, Offprints, and Reprints from the American Social Hygiene Association
1917-1942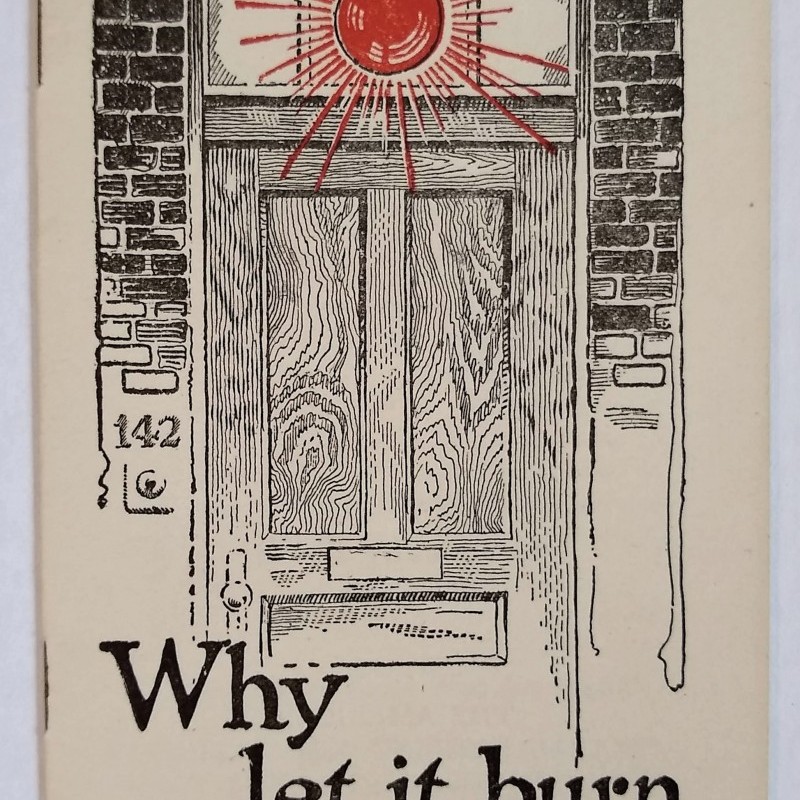 (Antiprostitution) Twelve Pamphlets, Offprints, and Reprints from the American Social Hygiene Association and the Journal of Social Hygiene, 1917-1942. New York, NY: American Social Hygiene Association, 1917-1942. Various sizes, most octavo, 2-40 pp. each, most 8-10 pp.; condition varies, good to near fine, some illus. wrappers, some with ex-library stamps from the Jewish Welfare Board, Gainesville, TX, a few penciled shelf labels.
In 1913 several national antiprostitution and public health organizations united to form the American Social Hygiene Association (ASHA). Based in New York, their founders included reformers and philanthropists such as Jane Addams and John D. Rockefeller, Jr. The ASHA supported campaigns to end prostitution and redlight districts (and their attendant venereal diseases) through scientific inquiry, social reform, and community action. They cooperated with medical organizations, law enforcement, and social welfare groups to develop public information campaigns. The documents in the present collection represent the wide range of ASHA's activities, with a particular focus on WWI and WWII when the health of enlisted men was used as political leverage against commercialized vice. Includes a pamphlet reprinting a speech by Fiorello LaGuardia that captures the somewhat comedic ambivalence of many politicians to "clean communities."
$375
Includes:
American Social Hygiene Association. Why Let it Burn? [title from cover]. New York, NY: American Social Hygiene Association, 1941. Stapled leaflet, 15 pp.; in illus. color self-wrapper, very good.
"Prostitution must be recognized as a Fifth Columnist in our midst." Although another pamphlet was issued by the ASHA under the same title in 1919, this edition appears updated with new research and arguments relating to America's wartime concerns.
Six Offprints and Reprints from the Journal of Social Hygiene, 1918-1941. New York: The American Social Hygiene Association, 1918-1941. All octavo, 2-40 pp. each, most 8-10 pp.; some edgewear with small closed tears, ex-libris stamps, most from the Jewish Welfare board, Gainesville Texas, one with penciled shelf label.
The longest articles, from 1919 and 1920, offer a history of the antiprostitution movements in New York City (the "Committee of Fourteen") and California (Redlight Abatement Act). Another article, 1936, addresses the issue of legalized prostitution
American Social Hygiene Association. The Case Against Prostitution. New York, NY: American Social Hygiene Association, 1940. Pamphlet, unfolded approx. 16-½ x 10-¾ in., [12] panels, recto an informational broadside suitable for posting; sl. toned at edges, front panel with ex-library stamp, Jewish Welfare Board, Gainesville, TX.
Rare ephemera intended to promote the "clean community environment in which prostitution cannot flourish." Includes a "practical program" for community action.
Johnson, Bascom; LaGuardia, Fiorello; and Jean B. Pinney. Three American Social Hygiene Association Pamphlets, 1940-1942. 8vo, 8-24 pp. each; one illus., stapled wrappers, sl. toning and edgewear, good.
Reprinted from the Journal for Social Hygiene: How Fares the Battle Against Prostitution (Pinney); Prostitution and Quackery in Relation to Syphyilis Control (Johnson); and "An Address" (LaGuardia).
LaGuardia pamphlet reprints a speech including a jokey intro in which the Mayor seems confused about why he is speaking at a conference about Commercialized Vice and not at a leather or furniture convention.
Kneeland, George J. Commercialized Prostitution and the Use of Property. New York, NY: New York Social Hygiene Society, 1917. 8vo, 8 pp.; ½ in. closed tear on upper edge goes through entire pamphlet; stapled printed wrapper, edges worn, with ex-library stamp and penciled shelf label, fair.
Excerpted from Social Hygiene, Vol. II, No. 4 (Oct. 1916).