Atlas de las Nubes para el Servicio meteorológico de la República Mexicana
Manuel E. Pastrana, 1906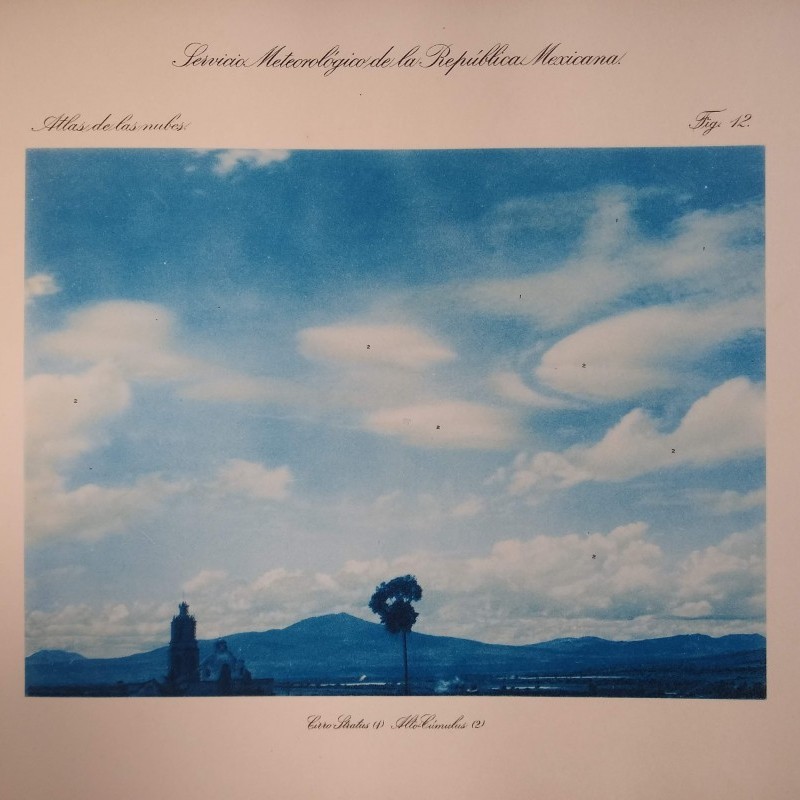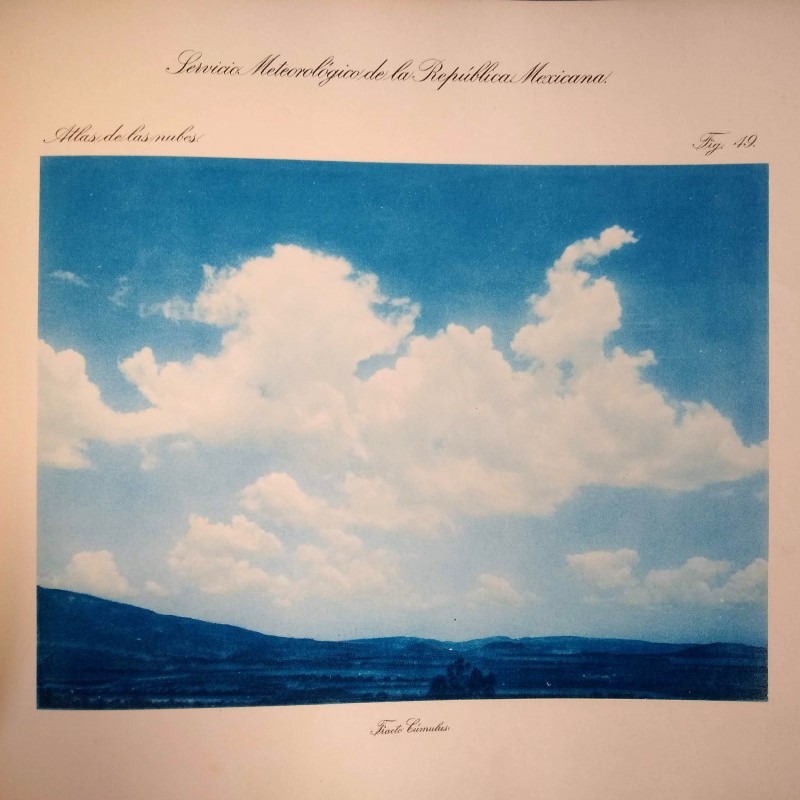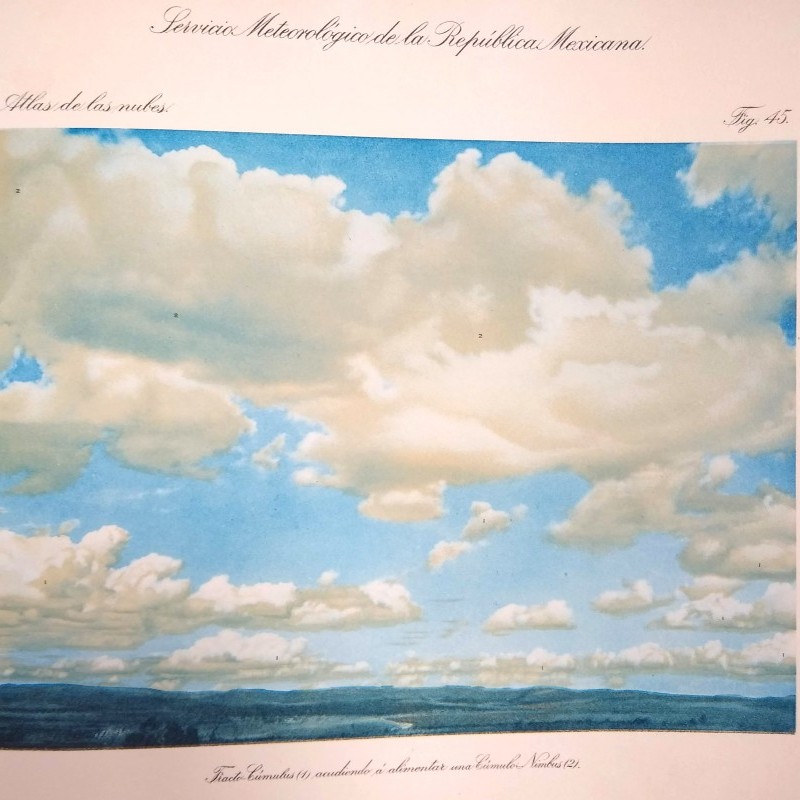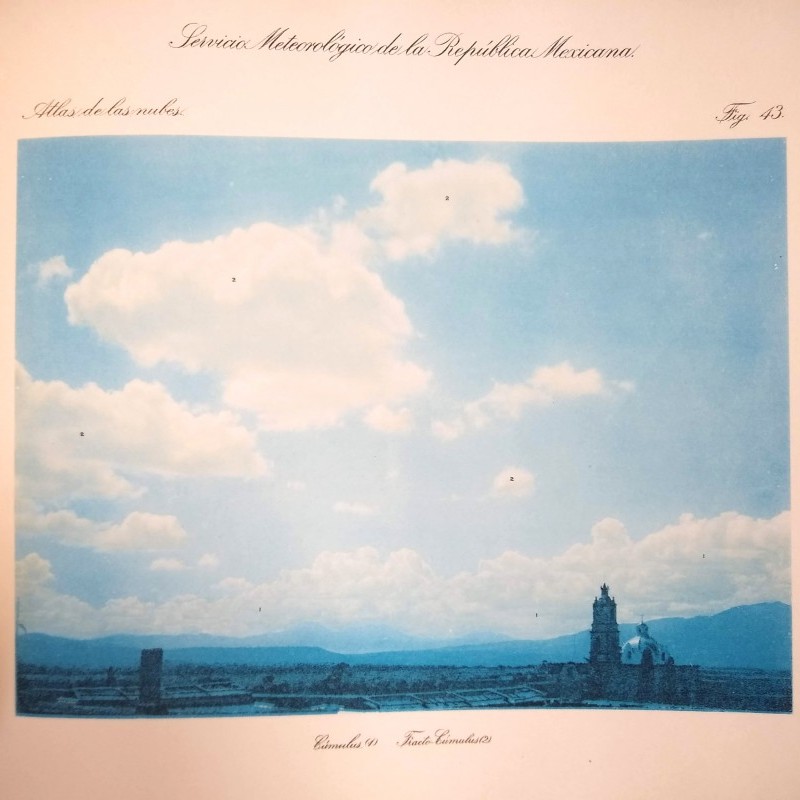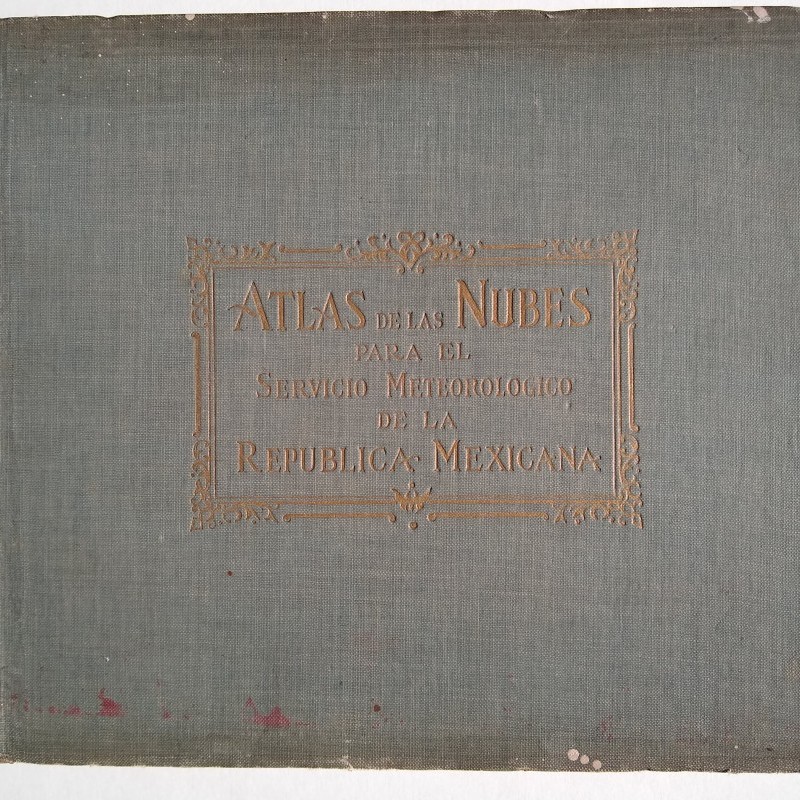 Pastrana, Manuel E. Atlas de las Nubes para el Servicio meteorológico de la República Mexicana formado por Manuel E. Pastrana i del Observatorio Meteorológico Central de México [...]. Boston, MA: Heliotype Co., 1906. Oblong 4to, [9] leaves, 61, [4] pls.; introduction by Pastrana followed by plates, nos. 1-20, 22, 29, 31-34, 41-58, and 60 in color, very good; stamped publisher's cloth with marbled endpapers; boards rubbed, corners bumped. Numbered 135 in ink on title, from stated edition of 1000.
The first cloud atlas produced for use by the Mexican meteorological service; most images reproduced from photographs taken at La Escuela Industrial Militar Porfirio Diaz in Morelia, Mexico. At the time of printing, the national meteorological service was comprised of 49 observatories, including one in each state. Each reported by telegraph to the central observatory in Tacubaya. The atlas's classification and captions follow the recommendations of the 1891 International Meteorological Conference, Munich, and the first International Cloud Atlas (Hildebrandsson, Riggenbach, and Teisserenc de Bort, 1896).
Four US holdings listed in OCLC: UT, UNM, SDSU, and Stanford.
$1500