Bohemia-Moser-Praha
1941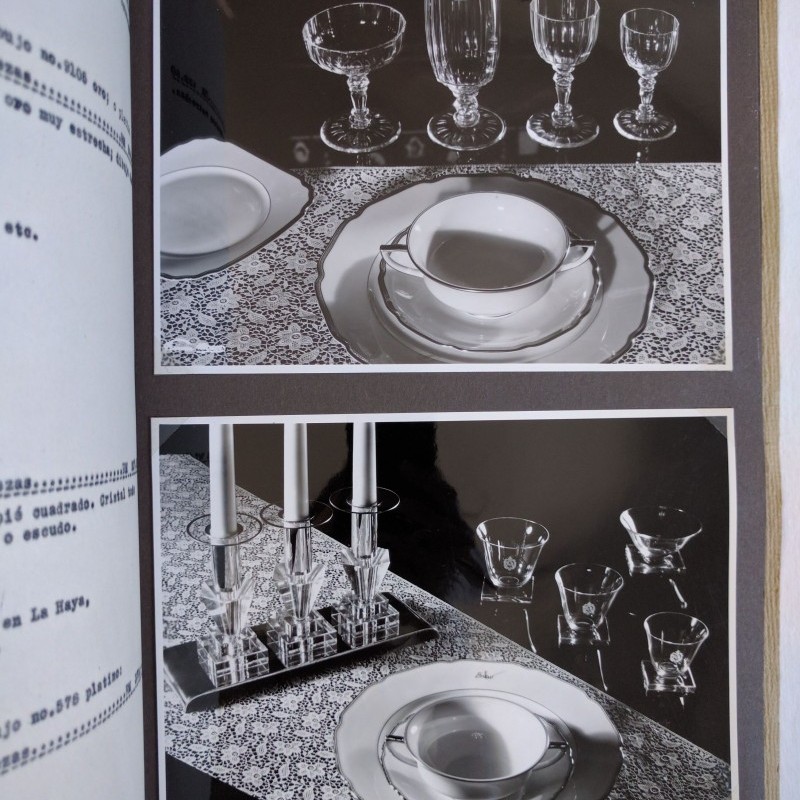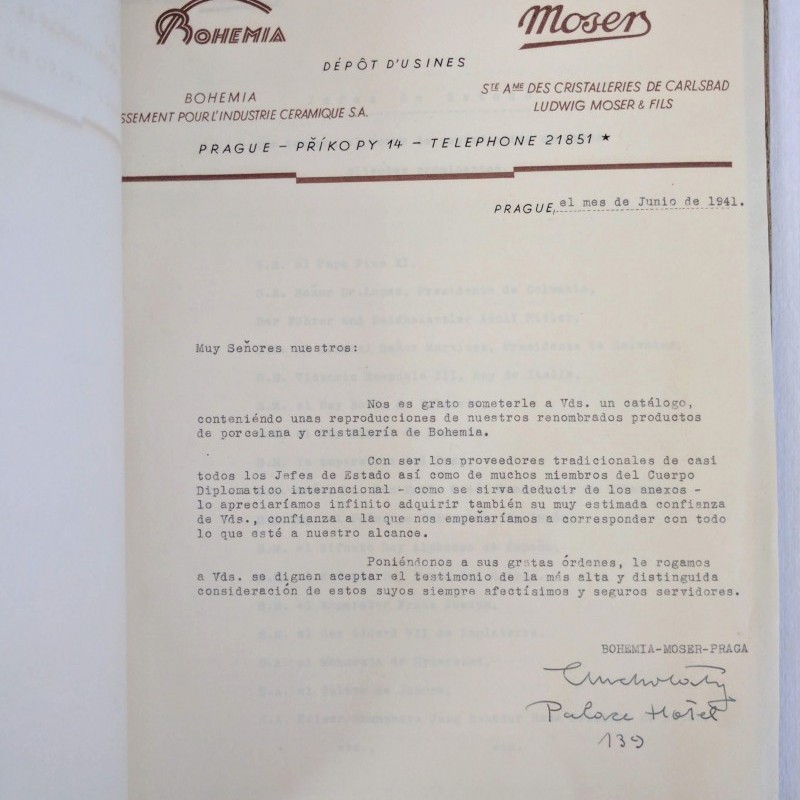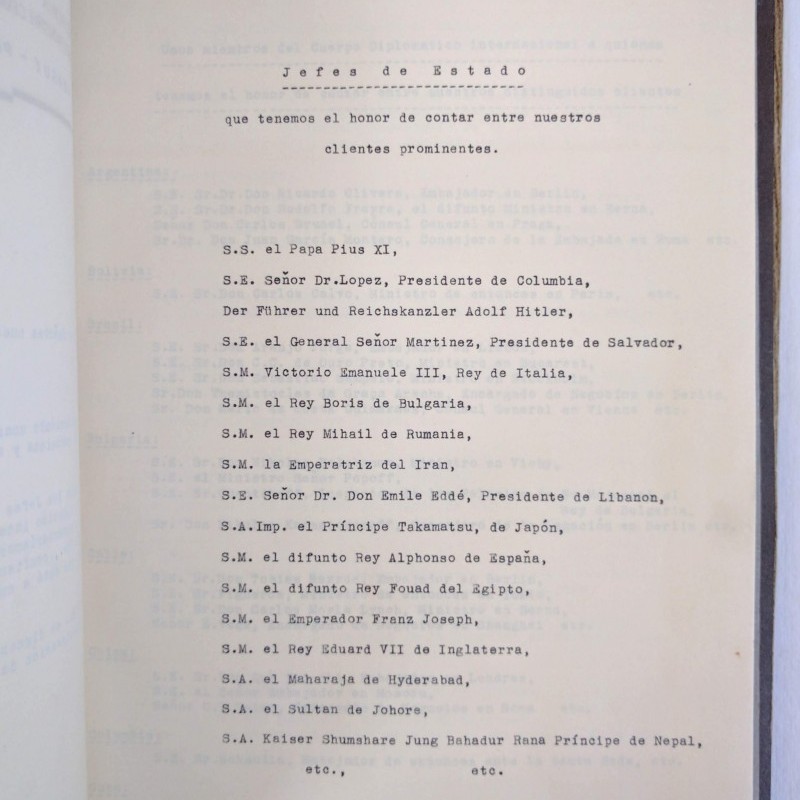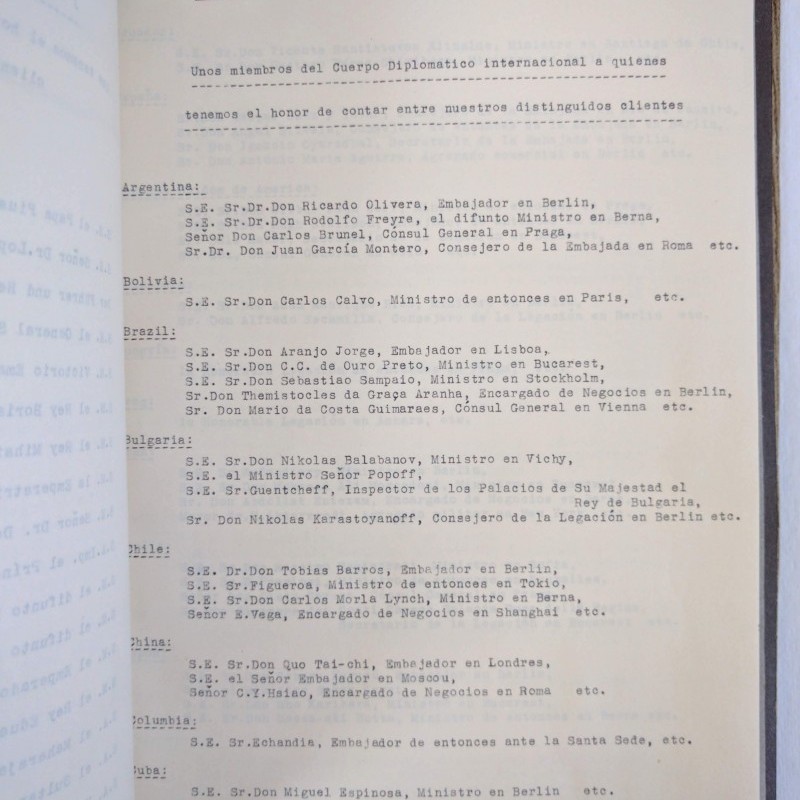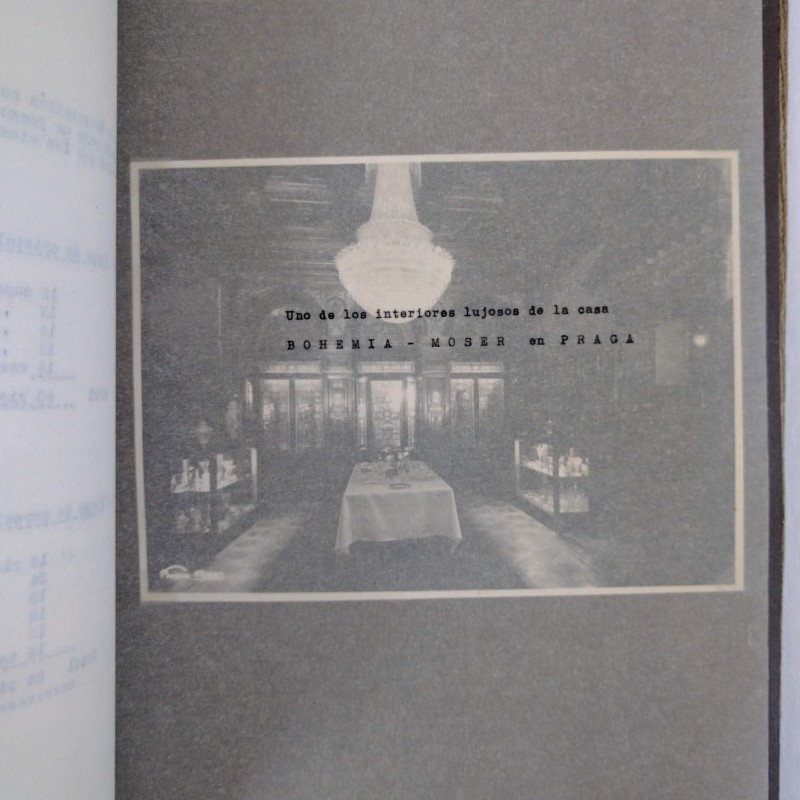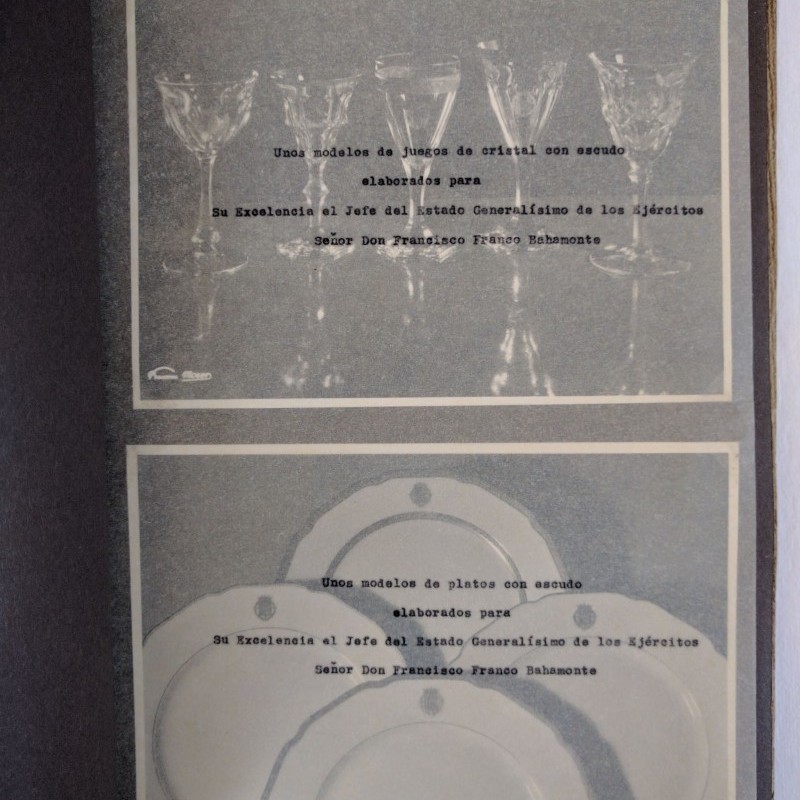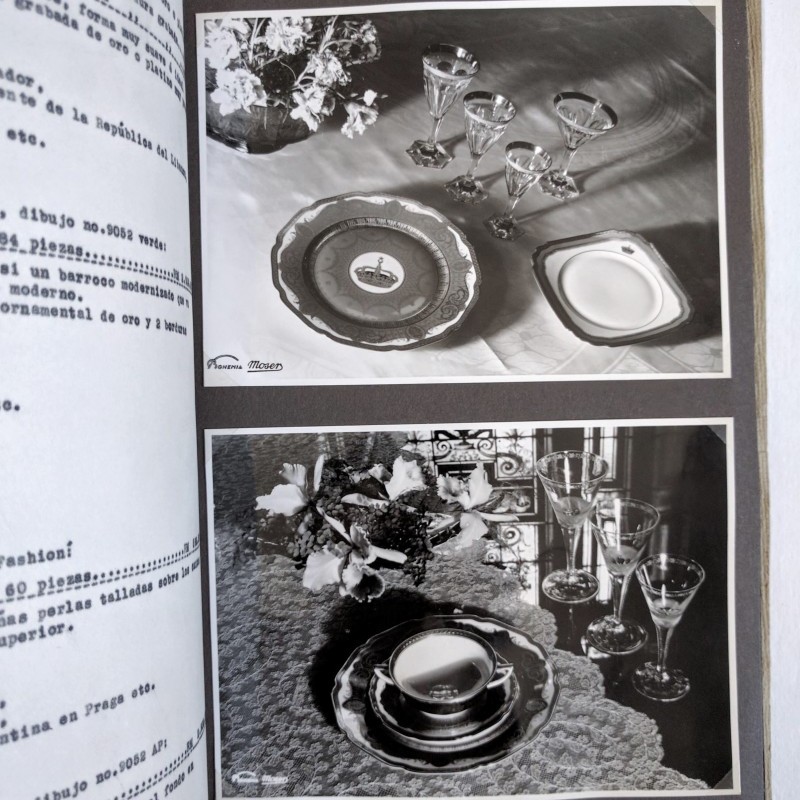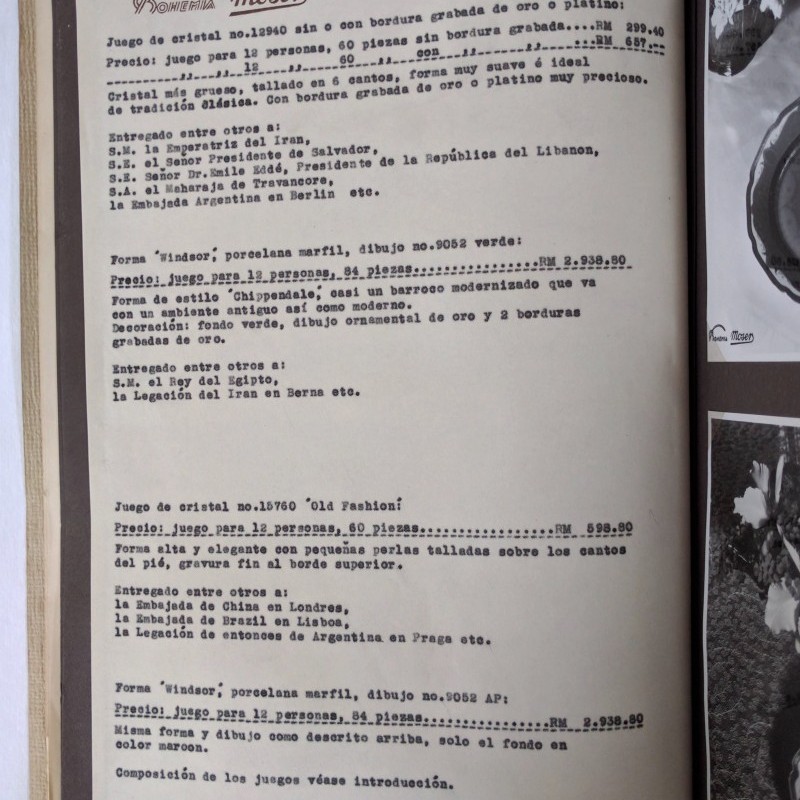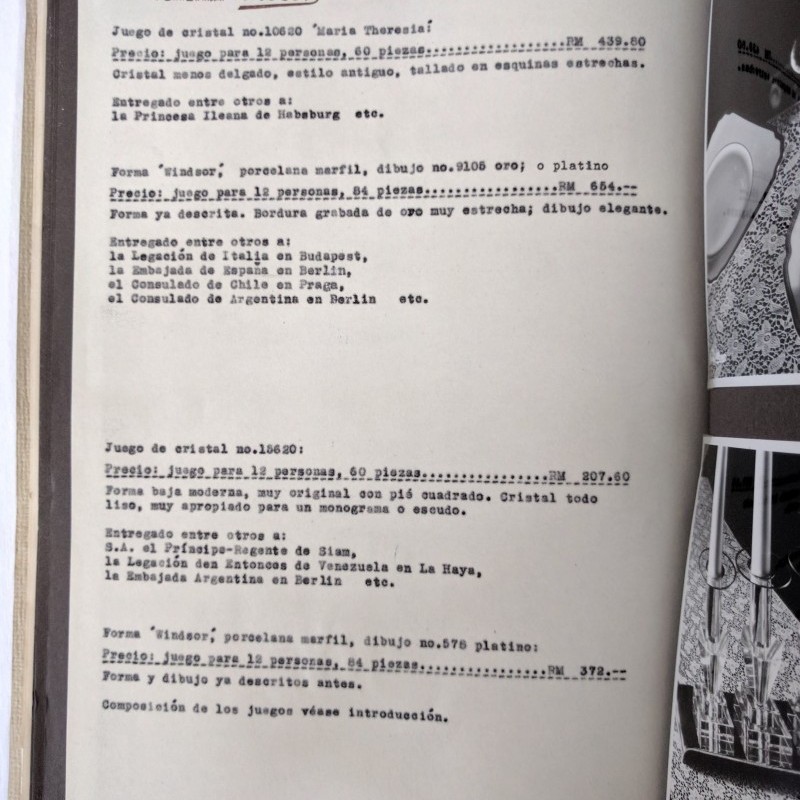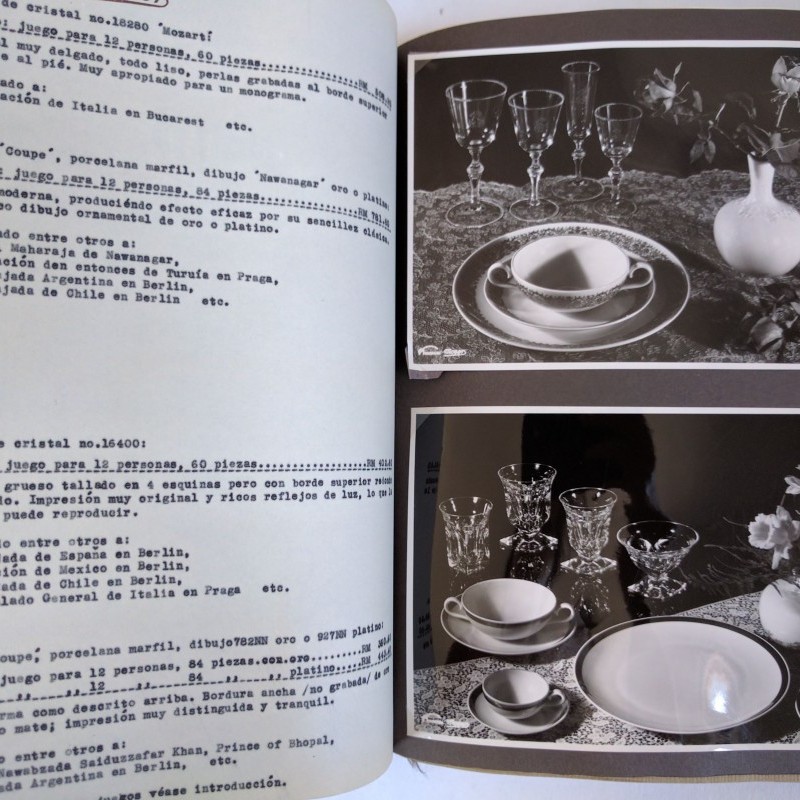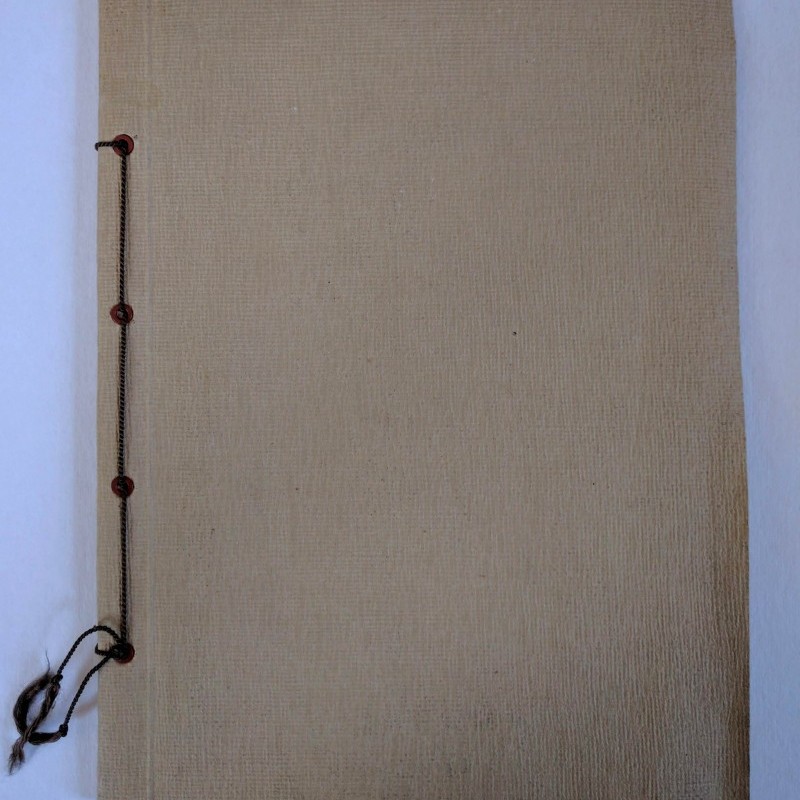 (Trade Catalogue). Bohemia-Moser-Praha. Prague: [Moser Glassworks], 1941. 4to, [8] typed and carbon copy leaves followed by 23 photographic prints mounted to [12] heavy card leaves, each interleaved with typed guards, photographs near fine, a few corner mounts detached; in stab-sewn paper wrappers, verso sl. soiled.
An attractive and surprisingly political tableware catalogue sent by Bohemia-Moser-Praha to the El Salvadorian legate in Madrid in June, 1941. The introductory materials list the company's prominent clients: WWII-era heads of state and embassies. The list is a "who's who" of Axis country leaders and their "co-belligerent" states, puppet governments, and neutral allies (Adolf Hitler, Francisco Franco, Pope Pious XI, the Emperor of Japan, Kings of Bulgaria, Italy, Romania, and Spain, the Sultan of Johore, etc.). A few Allies are also listed, including the King of England and American diplomats.
The interleaves identify the designs and prices of the tableware in the facing photographs, and provide the names of embassies and legations that have ordered the specific patterns shown. Franco's selection is featured.
Moser was founded by the Czech-Jewish glass artist Ludwig Moser in 1857; a majority interest was sold in 1934 and the company was further nationalized after the Nazi occupation of Czechslovakia in 1939. In September 1941, a few months after this catalogue was released, much of the Moser family was killed in the Nazi liquidation of Jewish Bohemia.
SOLD