Collection of 31 photographs of Chilean modern dance pioneer Andrée Haas
ca. 1930-1940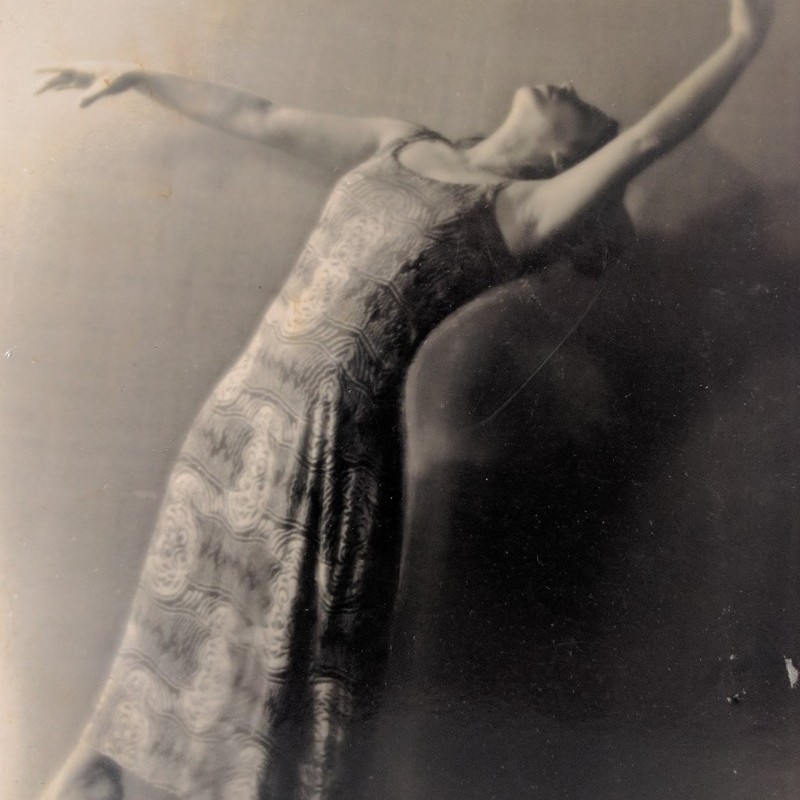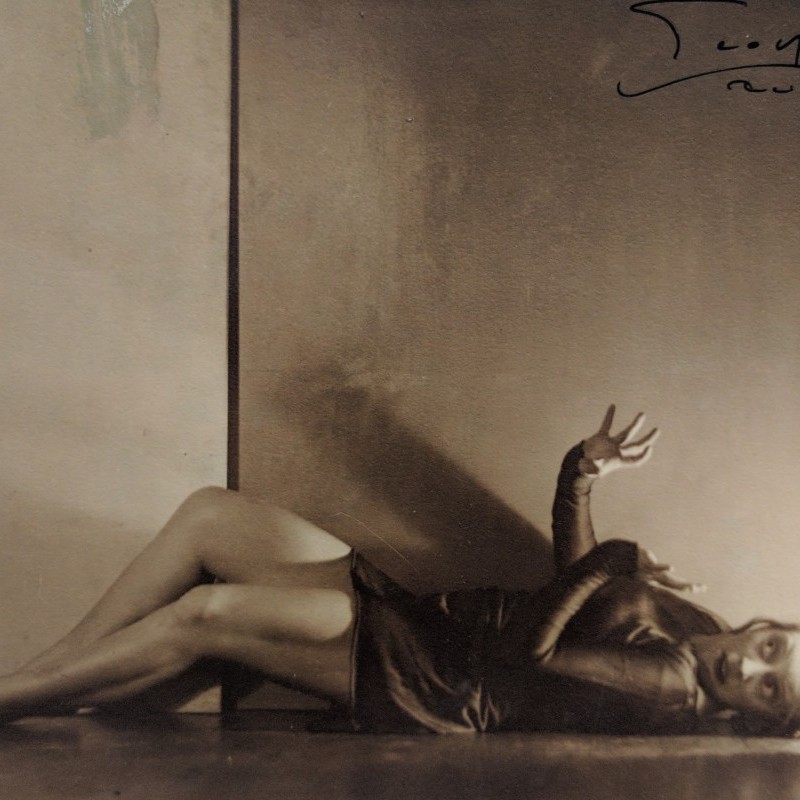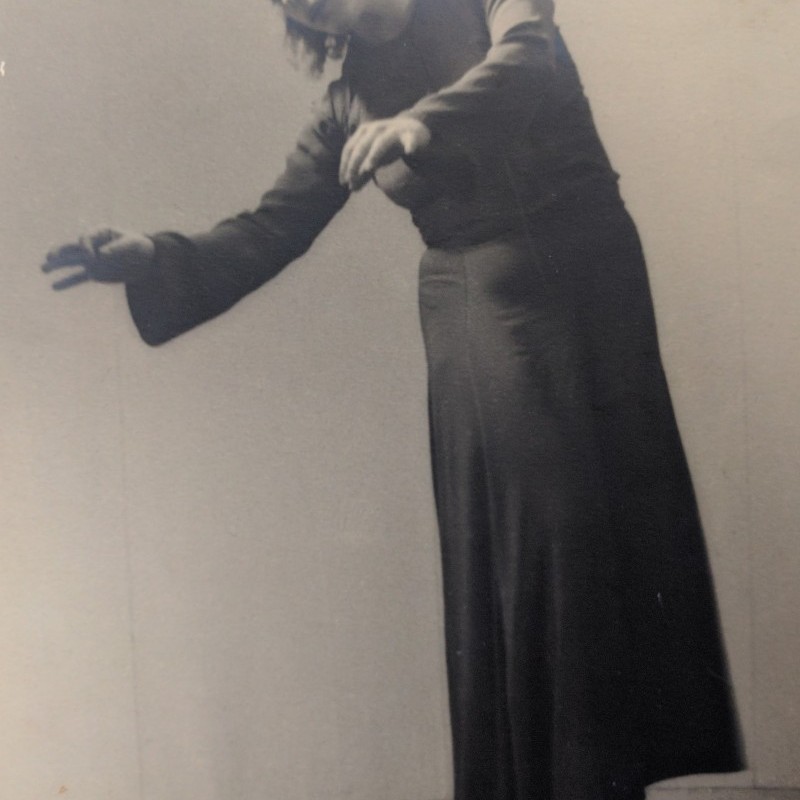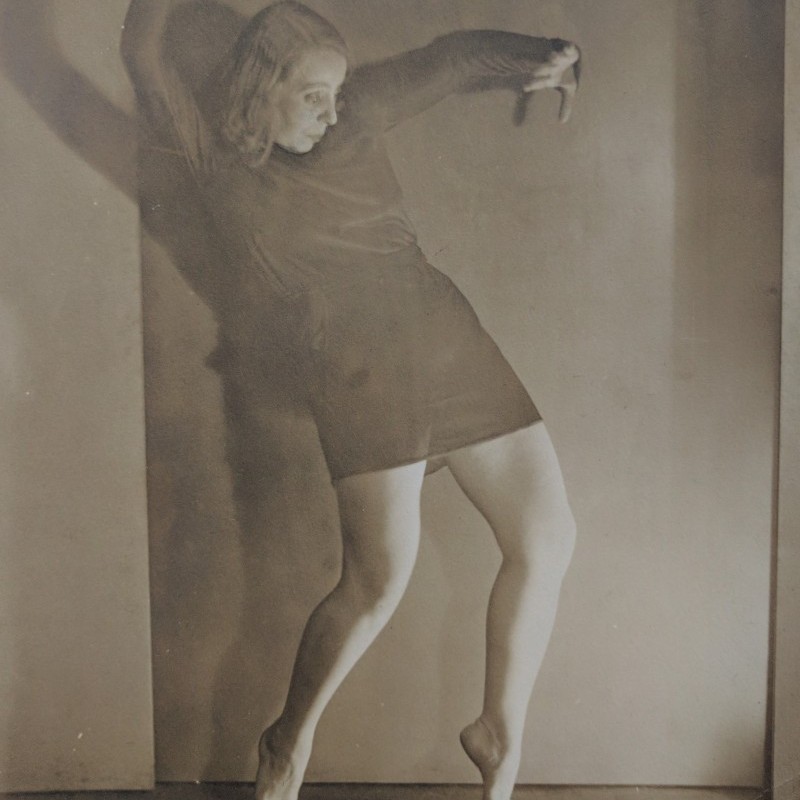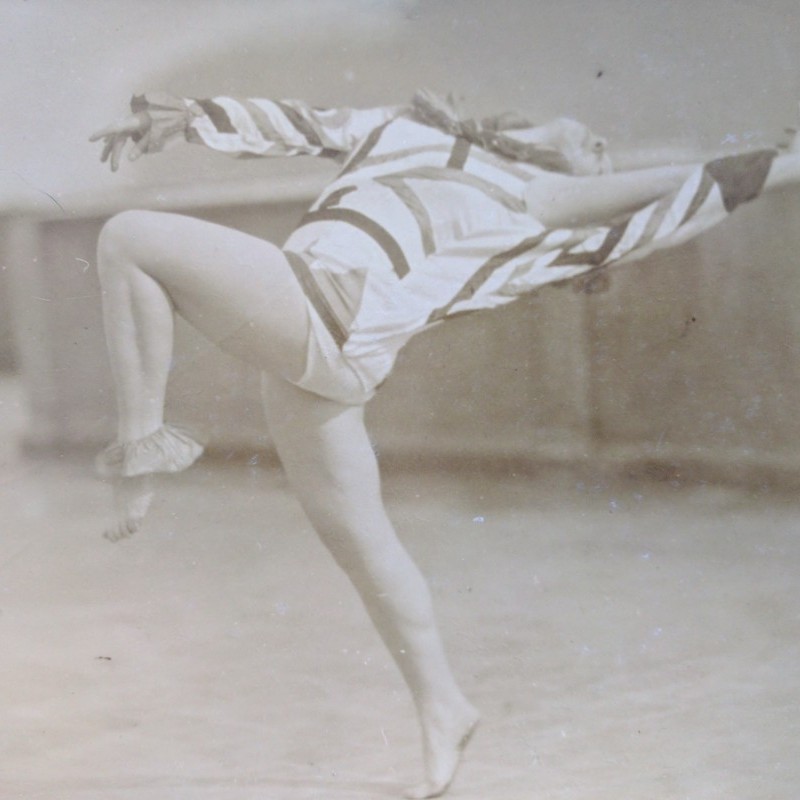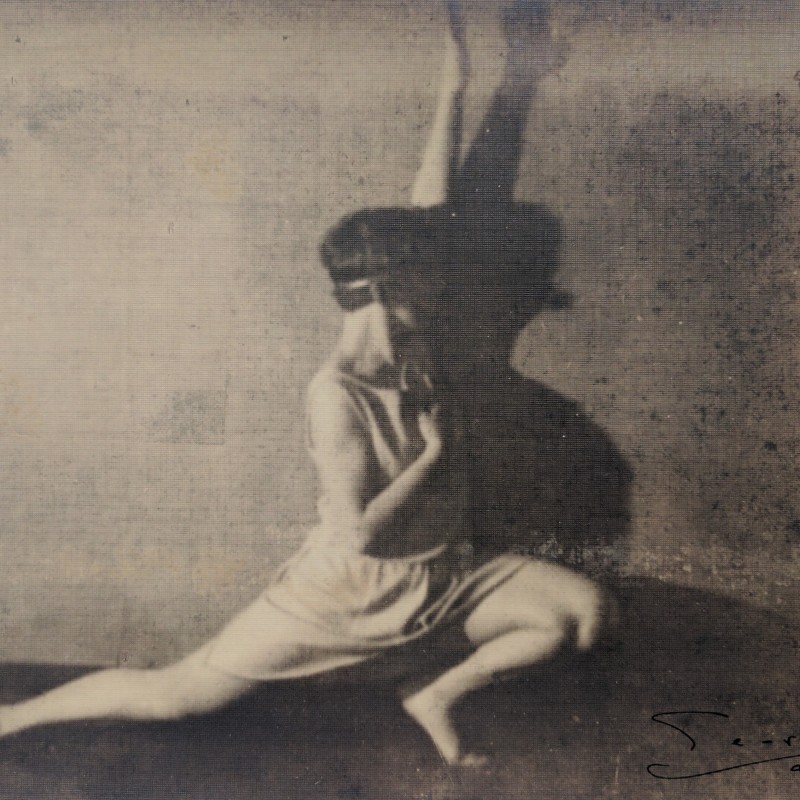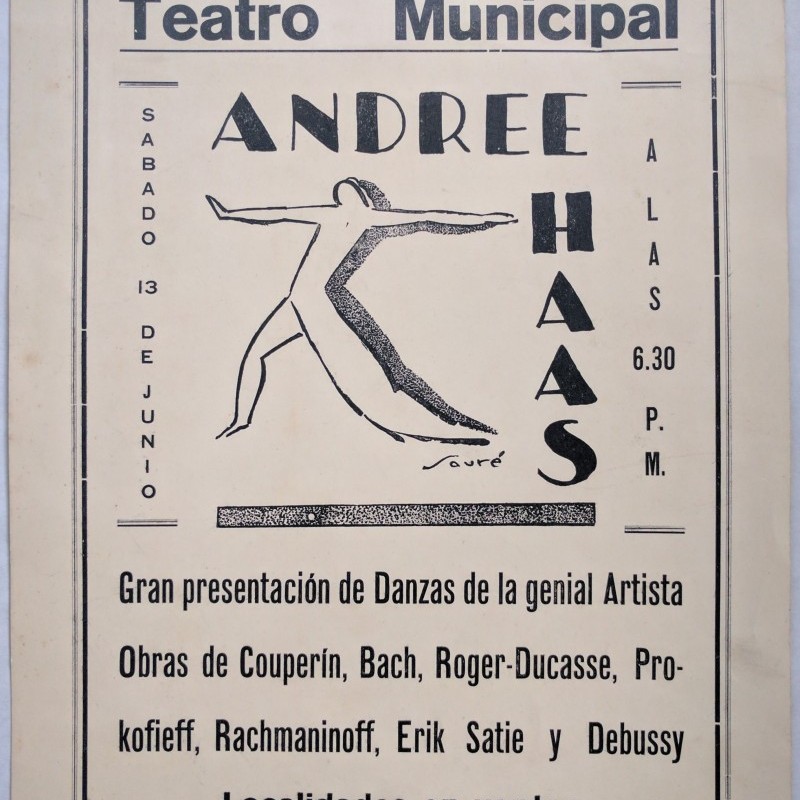 [Modern Dance] [Chile]. Collection of 31 photographs of Chilean modern dance pioneer Andrée Haas. Comprised of 21 medium format prints: each trimmed to approx. 9 x 6-1/2 in.; and nine other prints: seven approx. 5 x 7 in. and two smaller; together with an undated playbill for a Andrée Haas performance at the Teatro Municipal, Santiago de Chile: 12-3/4 x 9-1/8 in. Fourteen of the photographs by Ignacio Hochhäusler, identified by recto ink signatures and/or studio stamps verso; six by Georges [Jorge] Sauré, signed in ink recto. Most good with light rubbing or toning, some with adhesive or adhered paper verso, a few edge worn, two with small losses at edge. Santiago de Chile: ca. 1930-1940.
Early modern dance in Chile was influenced greatly by the Swiss dancer Andrée Haas (1908-1981), a student of Émile-Jaques Dalcroze and founder of the first modern dance program at the University of Chile in 1928. Along with her colleague Elsa Martin, who studied with Mary Wigman, Haas taught new approaches to dance influenced by modern music, psychoanalysis, and personal expression.
Haas included coursework in gymnastics, eurhythmics, free dancing, choreography, pantomime, and other techniques drawn from Dalcroze, Wigman, and Rudolf Laban. As the only modern dance teacher in Chile until the late 1930s, her classes were the principal origin for most of the first generation of Chilean modern ballet dancers, including Malucha Solarí. Her program and many well-reviewed performances in Santiago during the 1930s have been described as a critical element of the explosion in public appetite for avantgarde arts in Chile during this period. These performances came well before Kurt Joos's South American tour in 1940, often described, perhaps unjustly, as the seminal moment in Chilean modern dance history.
This group of photographs documents the expressive and gestural movement that Haas popularized in Chile. Many of the prints are by Georges [Jorge] Sauré and Ignacio Hochhäusler, both well-known portraitists of Chilean artists and intelligentsia.
Most of the images are identifiable as Haas, ca. 1930, from a similar image in the catalogue of the Salon des Independientes, 1931. A few photos somewhat later, two group photographs, and two headshots of other performers, probably Elsa Martin.
See María José Cifuentes, Historia Social de la Danza en Chile (Santiago: LOM Ediciones, 2007); Andrée Haas, "La Escuela de Danza del Instituto de Extension Musical," Revista Musical Chilena, Año I, No. 7-8 (1945): 19-26; Eduardo Lira Espejo, "La Danza Sintesis Expresiva," Revista de Arte Vol. 3, No. 13 (1937): 22-26; and Yolanda Montecino de Aguirre, "El ballet nacional chileno: perspectiva histórica y humana," Revista Musical Chilena, Año 16, No. 80 (1962): 9-30.
$2250