Cultura Sexual. Nos. 3-6, 8-10, 13
ca. 1935-1936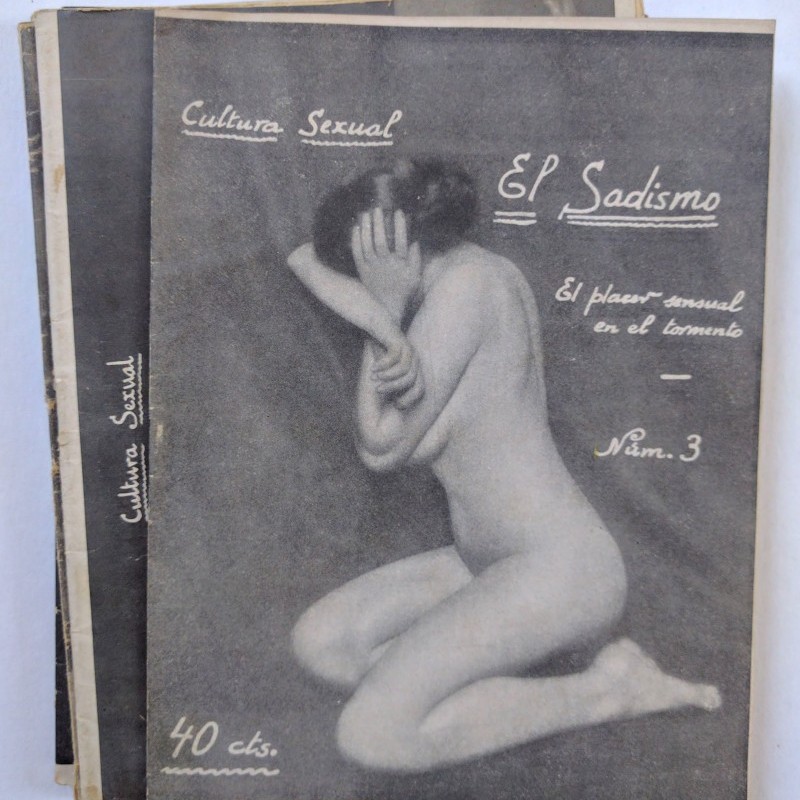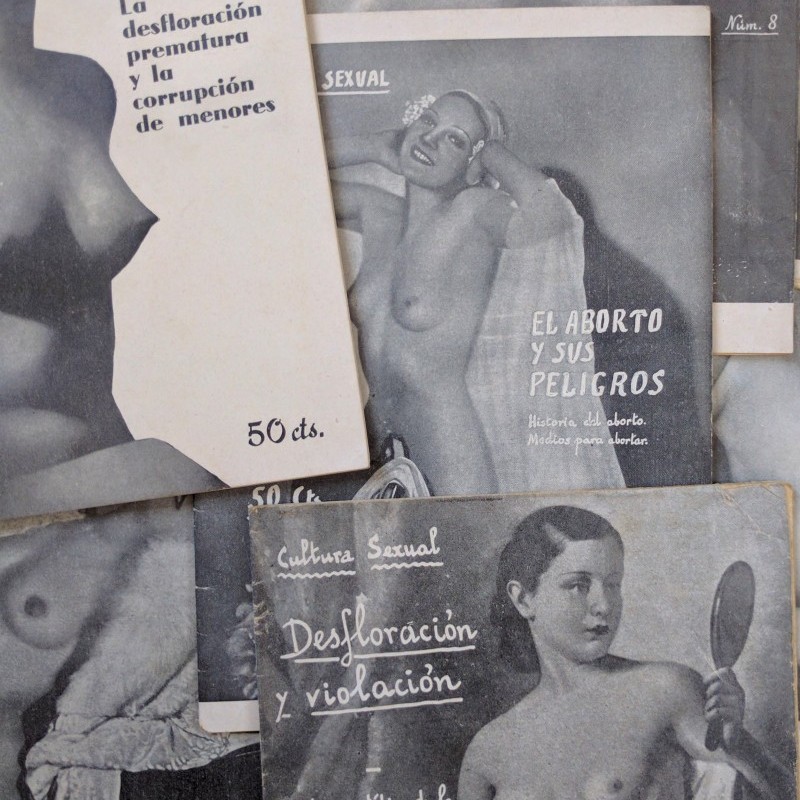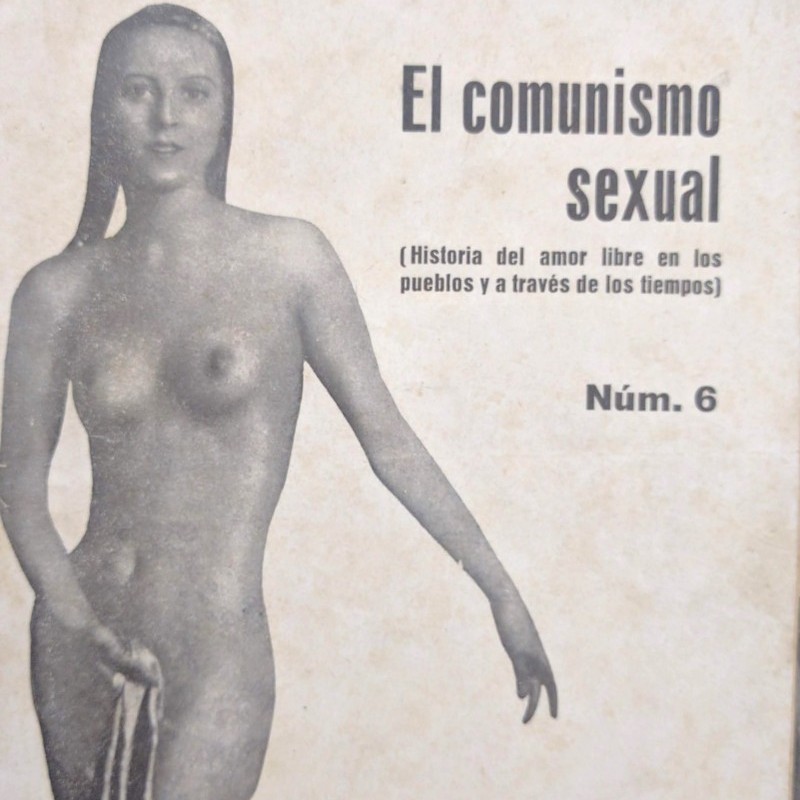 Cultura Sexual. Nos. 3-6, 8-10, 13. Barcelona: Publicaciones Modernas (empresa colectivizada), n.d. [ca. 1935-1936]. 10 issues: each approx.. 7-1/4 x 5-1/2 in., 34 pp.; a variety of sexual topics, newsprint sl. toned, a few bent corners; stapled, illus. wraps; good.
A sizable group of 10 (of 15?) sex studies from Publicaciones Modernas, a press collectivized during the serial's run, probably in 1935-1936. Each issue focuses on a single topic, attributed to various pseudonymous authors (ersatz authors' signatures nevertheless accompany each introduction).
Resolutely historical and scientific texts—clearly influenced by materialist historiography and Engels—are contrasted with appealing covers and excited, descriptive introductions to each issue's topic, including sexual communism, sadism, masochism, deflowering and rape, phallus cults, brothels, the "corruption of minors," and abortion.
The history of the press at Ferrer de Blanes 7 may be of interest to Spanish graphic arts bibliographers: its precollectivization proprietor was the publisher of La Gaceta de las artes gráficas del libro y de la industria del papel.
Unrecorded in OCLC.
SOLD