Eight Sample Albums of Decorative Aluminum Foils
Aluminium-Walzwerke Singen G.m.b.H, ca. 1936-1939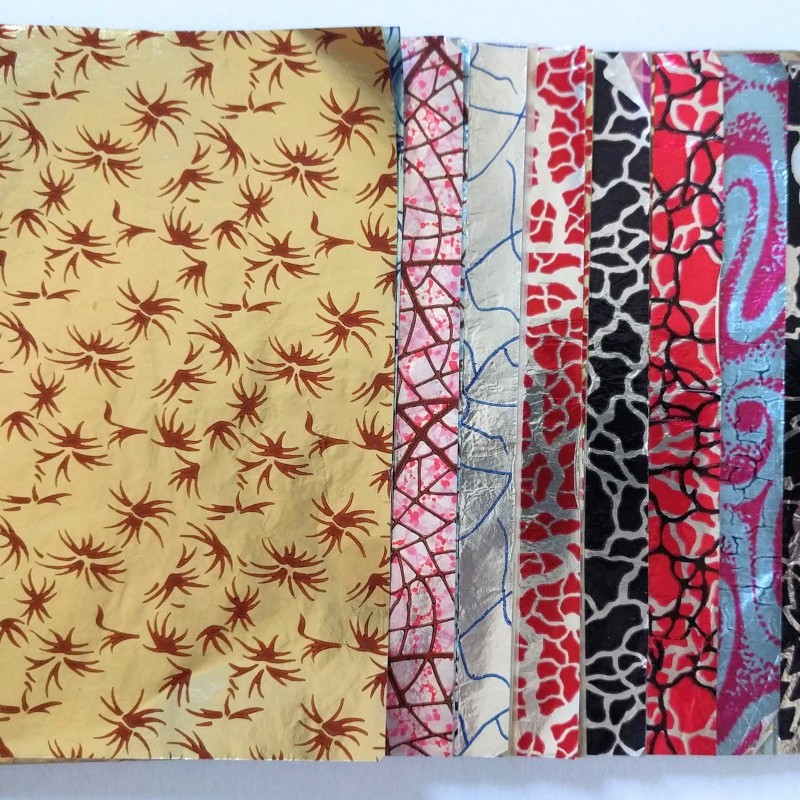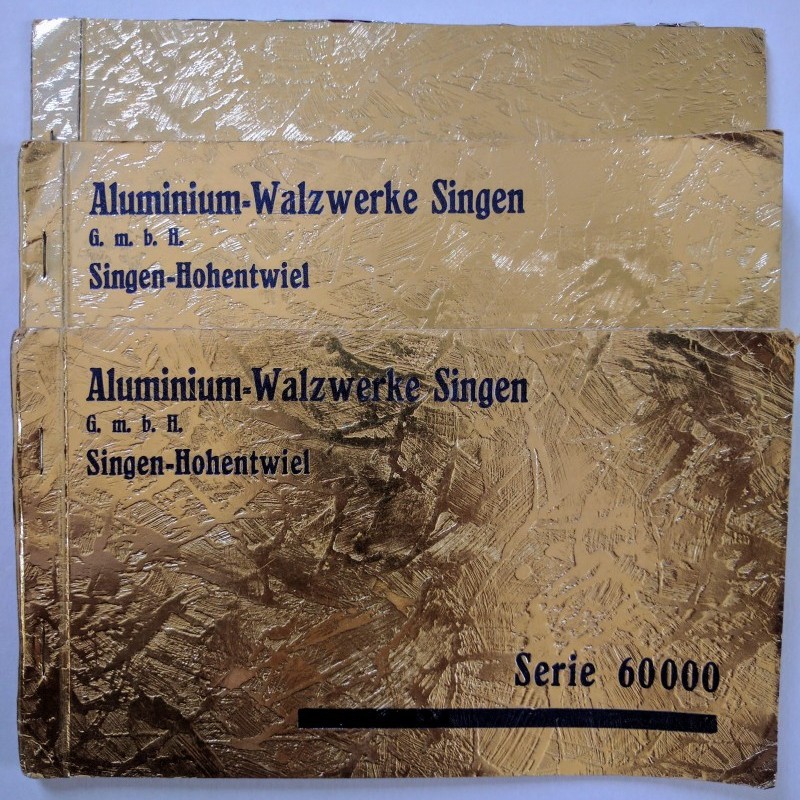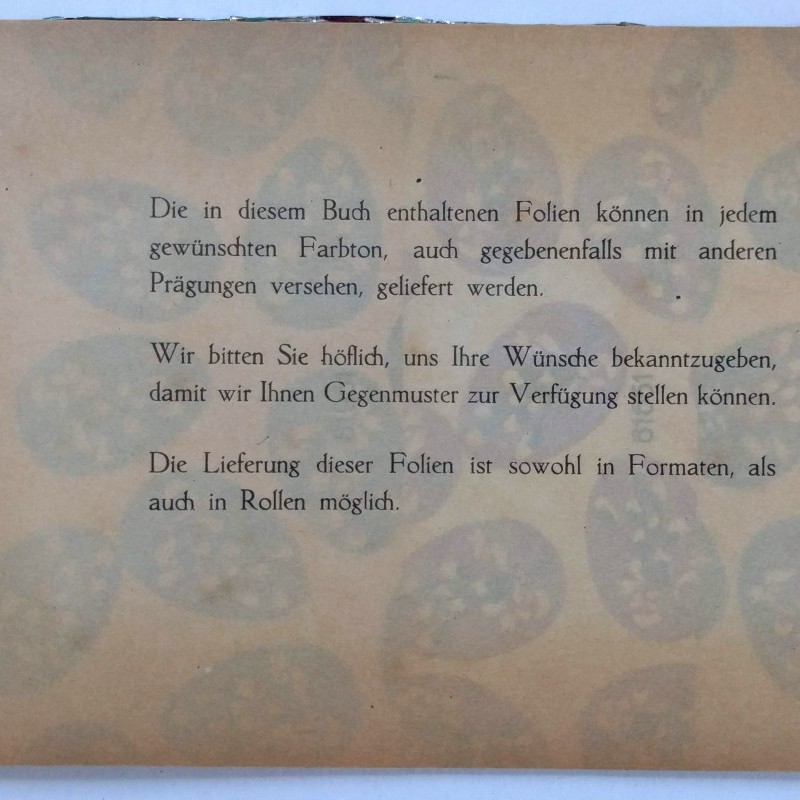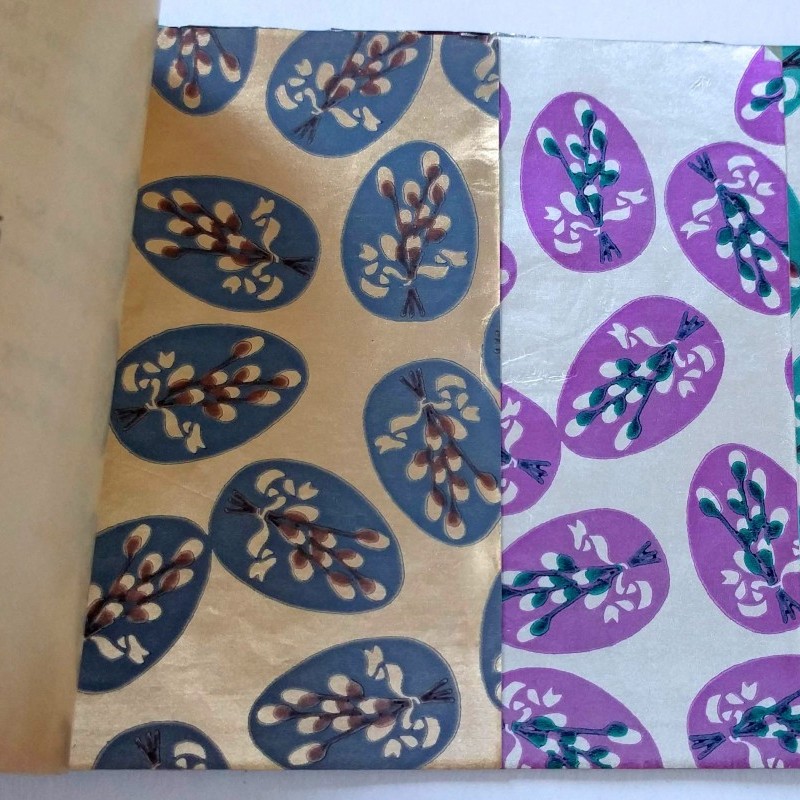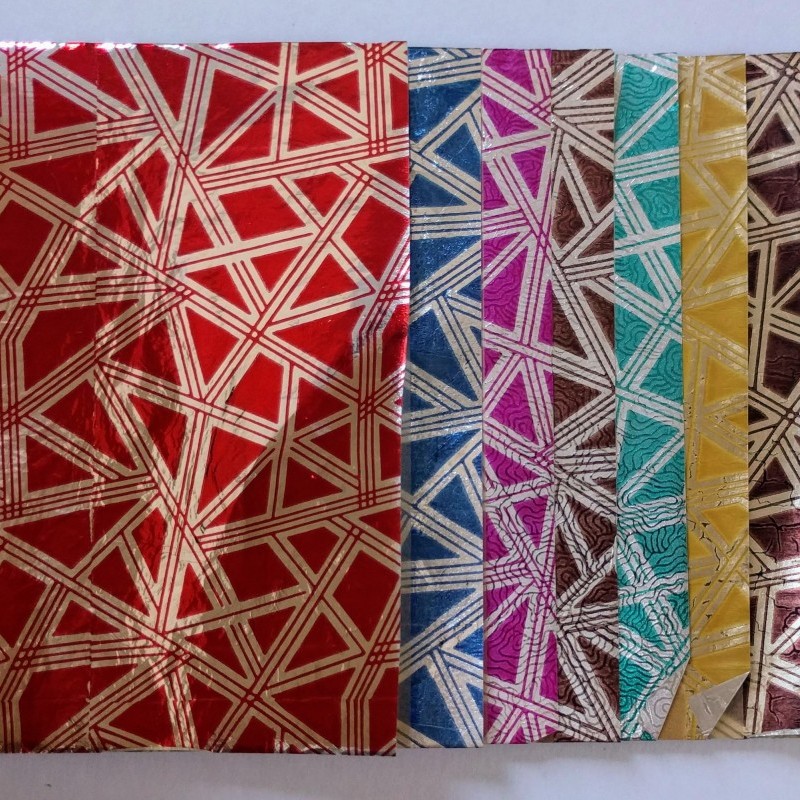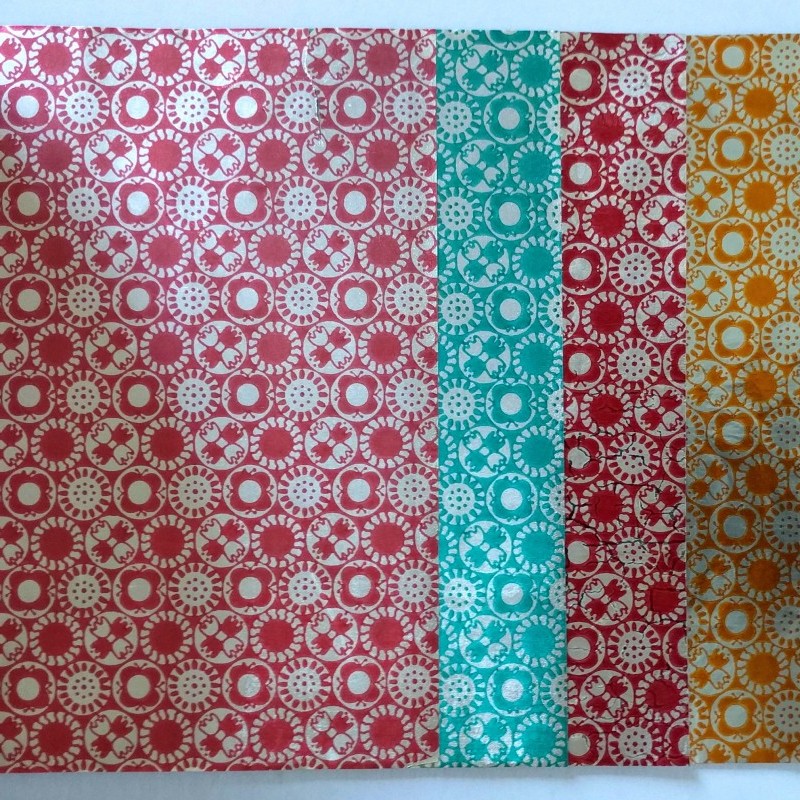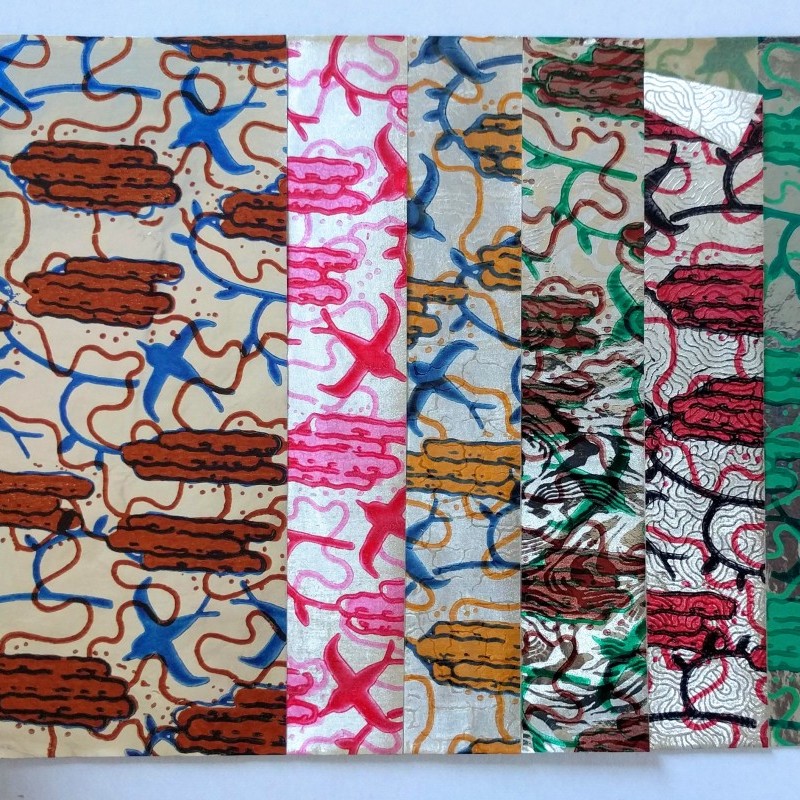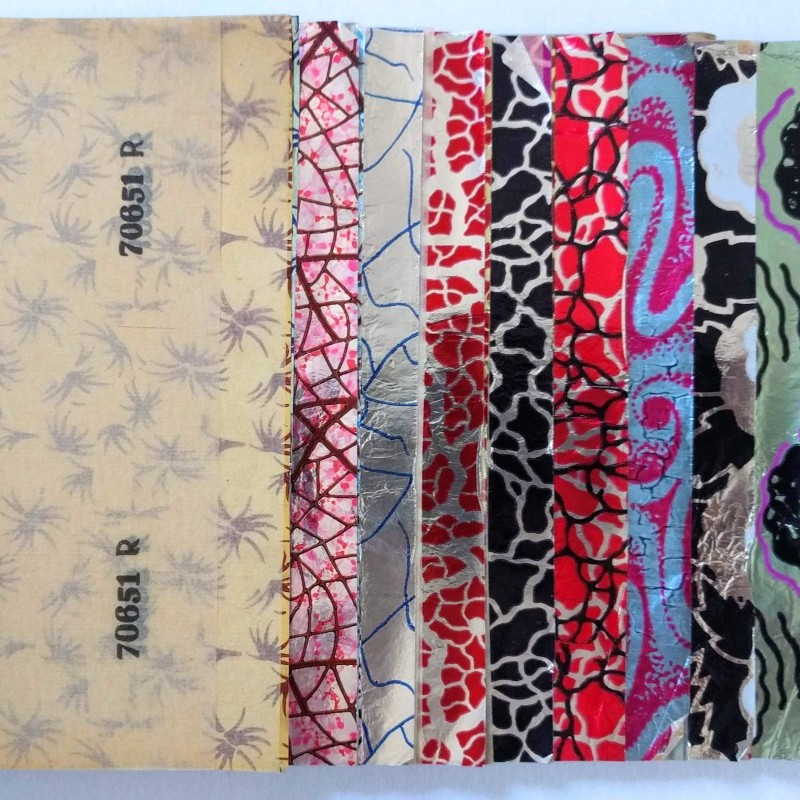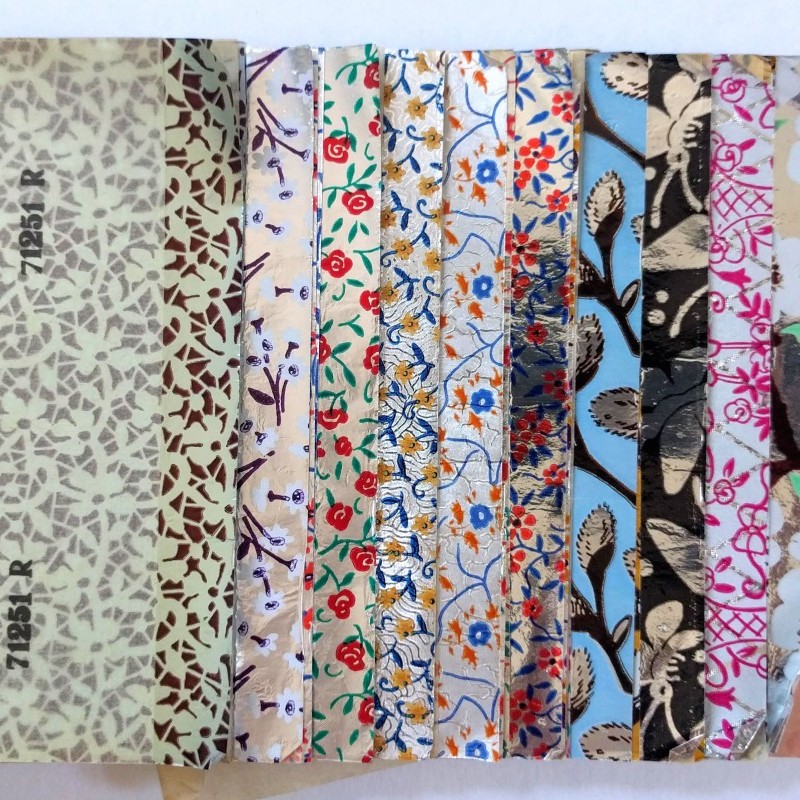 Aluminium-Walzwerke Singen G.m.b.H. Eight Sample Albums of Printed Decorative Aluminum Foils. Singen, Germany: ca. 1936-1939. Each approx. 6 x 10 in. with 40-100+ different patterns and styles, most numbered, a few of the albums with only 10-20 patterns but each shown in 10+ colors, many embossed; one album with introductory text in German; one duplicate; in stapled, embossed foil laminate wrappers, stamped verso with penciled dates on rear wrappers; overall very good, a few creases or small tears, surprisingly few losses given the material's inherent fragility.
With hundreds of brightly colored abstract, floral, and pictorial designs, the albums offer an attractive overview of exuberant wartime foils. Specific patterns and colors could be customized and were probably used primarily for food packaging.
Parts of the Aluminium-Walzwerke Singen (AWS) business were militarized during this period. Following the end of the war, AWS was identified as having utilized thousands of forced laborers (either "foreign workers" or prisoners of war), most from the USSR.
SOLD