Fifteen Illustrated Handbills and Programs for Bullfights with Headlining Woman Matador
Juanita Cruz, 1933-1945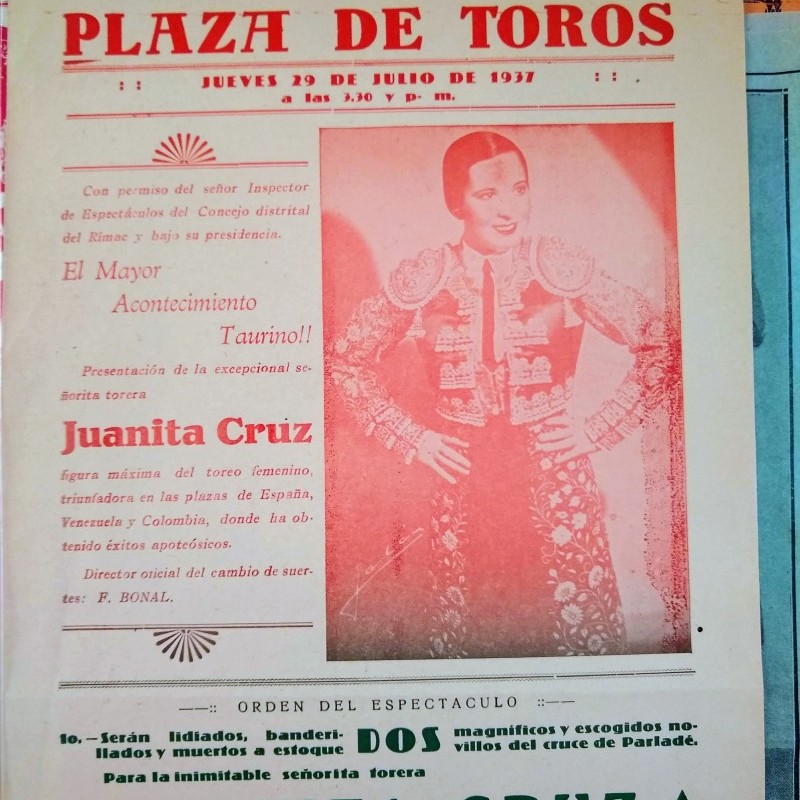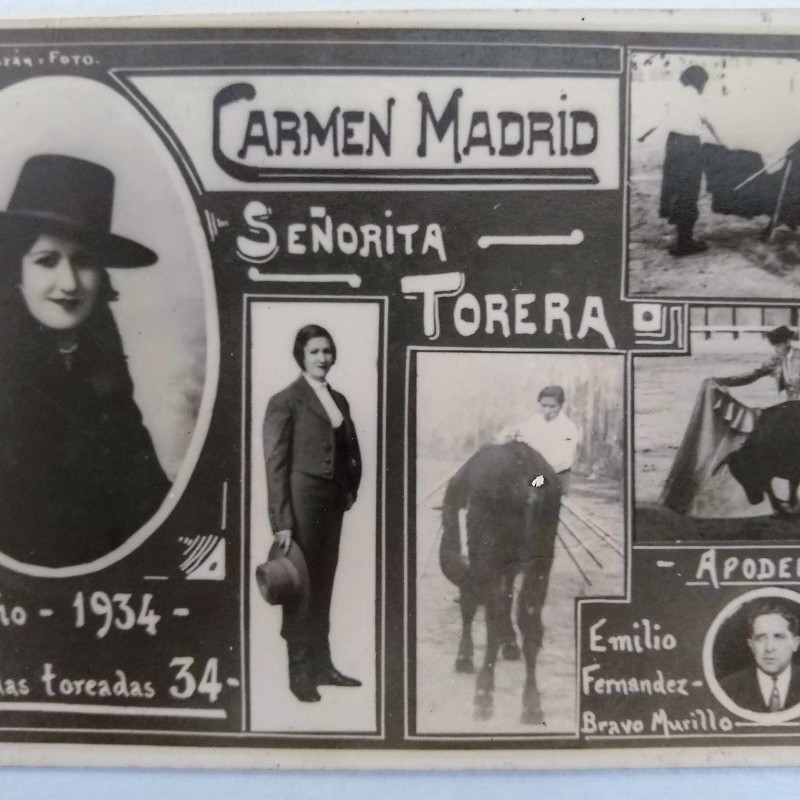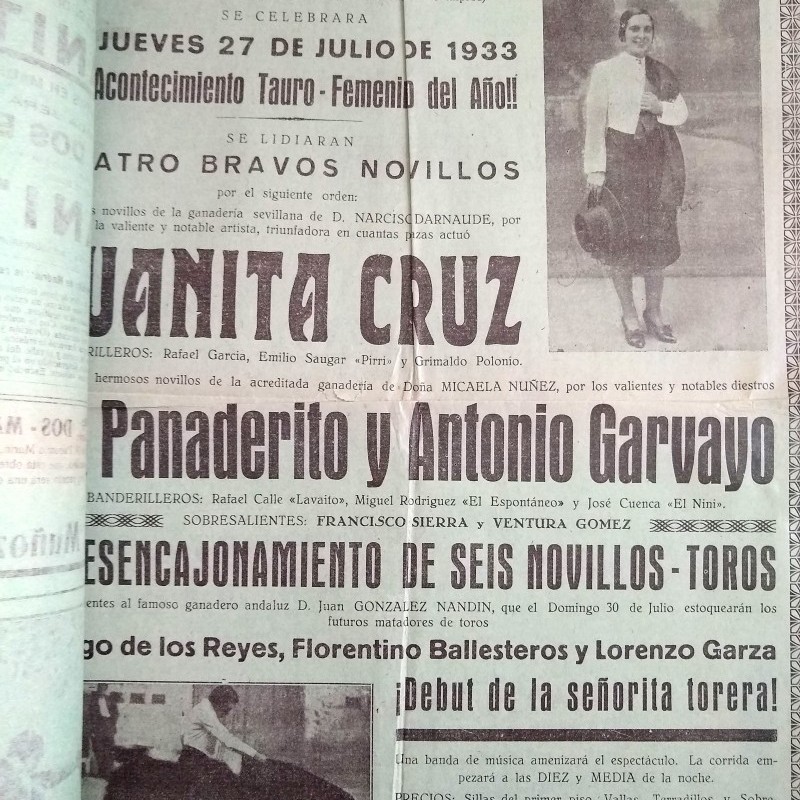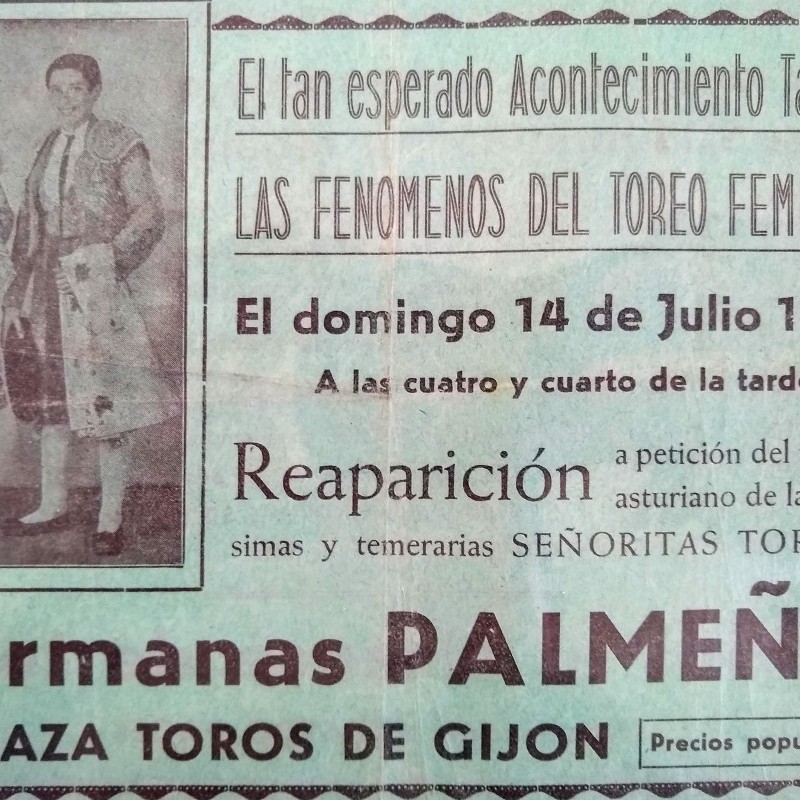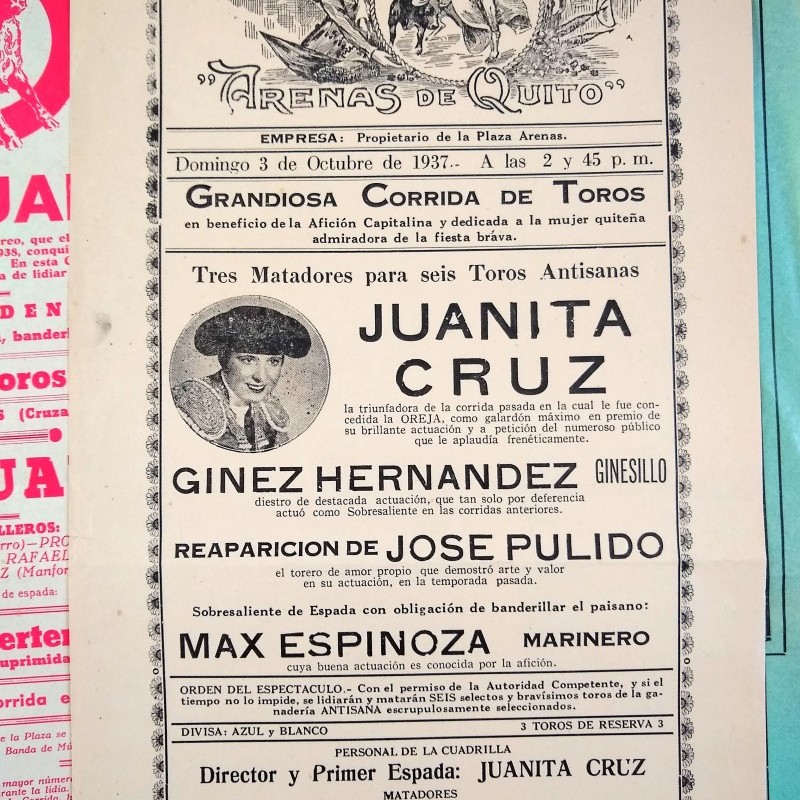 [Cruz, Juanita]. Fifteen Illustrated Handbills and Programs for Bullfights with Headlining Matador Juanita Cruz. Argentina, Ecuador, Mexico, Venezuela, and Spain, 1933-1945. Most approx. 18-¾ x 8-½ in., largest 16-⅞ x 12-½ in., a few smaller, printed on various colored papers, most with worn edges, a few chipping with small closed tears or minor losses. Together with a handbill for Las Hermans Palmeño and a real photo postcard advertising torera Carmen Madrid.
Women were prohibited from performing as matadors when groundbreaking Spanish bullfighter Juanita Cruz made her debut in 1933 under special license. She later successfully sued the Republican government to abolish the discriminatory statute, ushering in a brief era of equality for women matadors in Spain. When the Civil War ended in 1938, Cruz was touring in South America. Franco quickly reestablished the ban on women matadors, and Cruz chose a life in exile where she continued as a celebrated headliner until she retired in 1946.
This collection spans almost her entire career, from one of her first outings as a matador in Málaga, in 1933, to her final season in Ecuador in 1945.
Two additional promotional items relate to famed women matadors from the Civil War period: Las Hermanas Palmeño (Enriqueta and Amalia) and Carmen Madrid.
SOLD