Five Illustrated Booklets Documenting the Fall and Death of Benito Mussolini and Clara Petacci
1945; 1951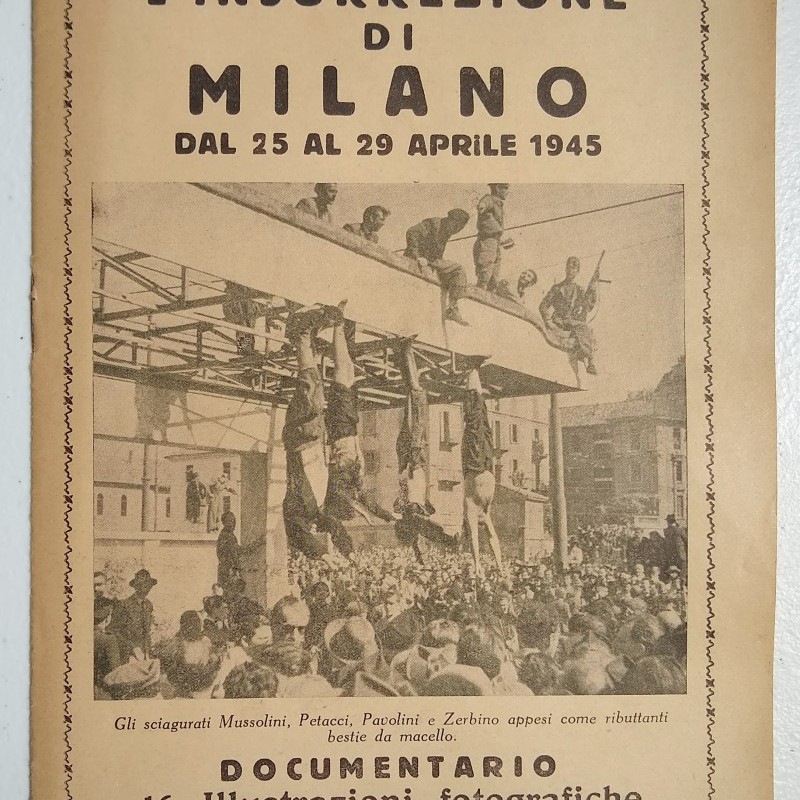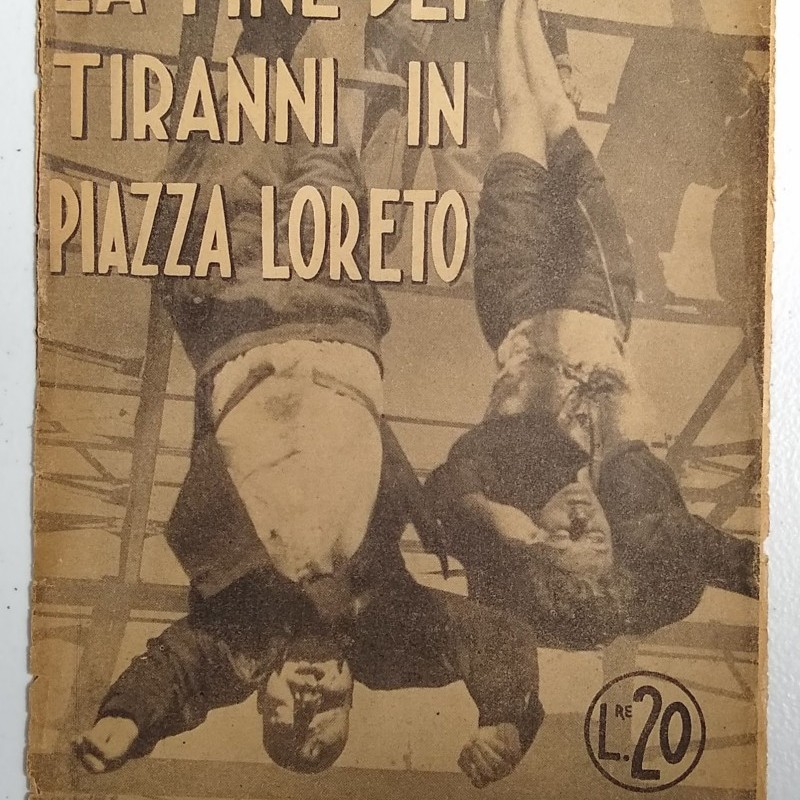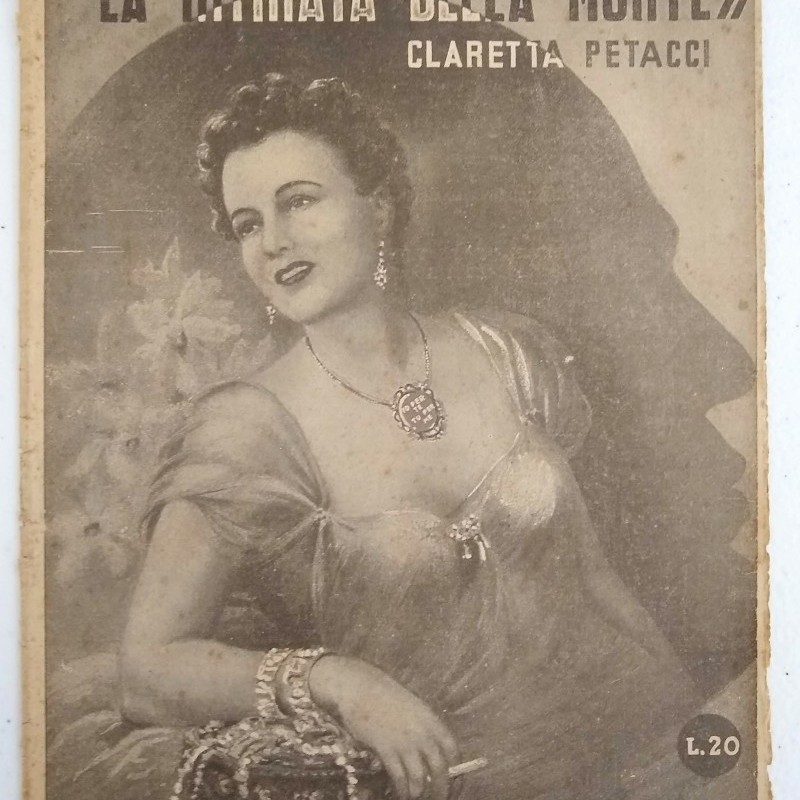 Five Illustrated Booklets Documenting the Fall of Benito Mussolini and Clara Petacci.
-Fugalli, Giovanni.
The insurrection of Milan from 25 to 29 April 1945. Documentary. 16 photographic illustrations
. [Milan, Italy]: Np, [1945]. 8vo, 16 pp.; forecorner bent. No North American holdings, OCLC. -
The End of the Tyrants in Piazza Loreto.
[Genoa, Italy]: Np, [1945]. 8vo, 14 pp.; illustrated wraps separated, loss at head, fair. not found in OCLC.
-
Dongo! For the first time in the world; an impressive photographic documentation on the end of Mussolini and the hierarchs in Dongo
. [Milan, Italy]: [New editions A.], [1951]. 8vo, 32 pp.; profuse b / w illus., reproducing photographs of the assassination, etc. Color illus. stapled wrappers, worn, splitting at spine, fair. Two copies.
-
"The Retreat of Death": Claretta Petacci
.
[
Bologna, Italy]: Np, [1945]. 8vo, [15] pp.; toned, chipped edges, in illus. wrapper, soiled. This impression not in OCLC, a similar booklet, printed in Rome, held by Duke. OCLC finds one North American holding, NYPL.
-Murra, G., and C. Persia.
The truth about the twelve days of Mussolina in Ponza
. Bologna, Italy: Np, nd, ca. 1945. 8vo, 16 pp.; good, closed tear wrapper front fore-edge. 2 OCLC holdings: Duke, NYPL.
$150