Grand Torneo Internazionale di Lotte Feminili al Salone Margherita
1912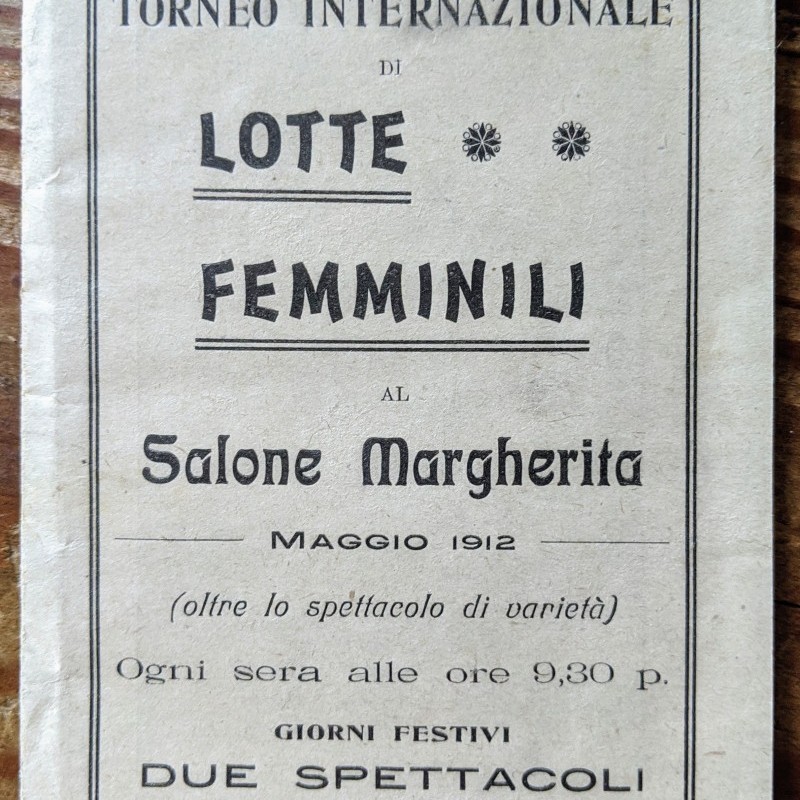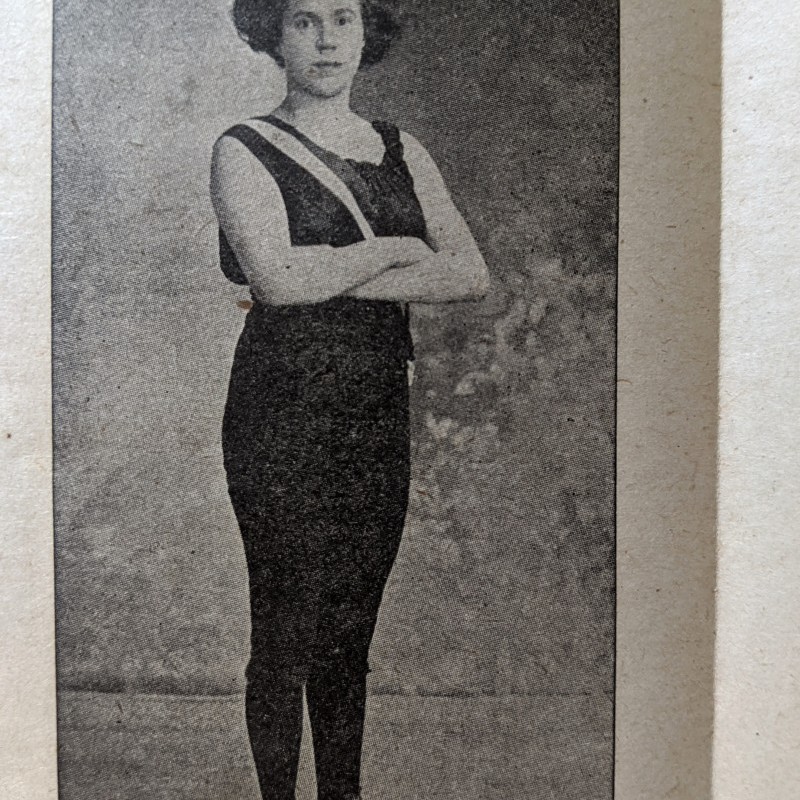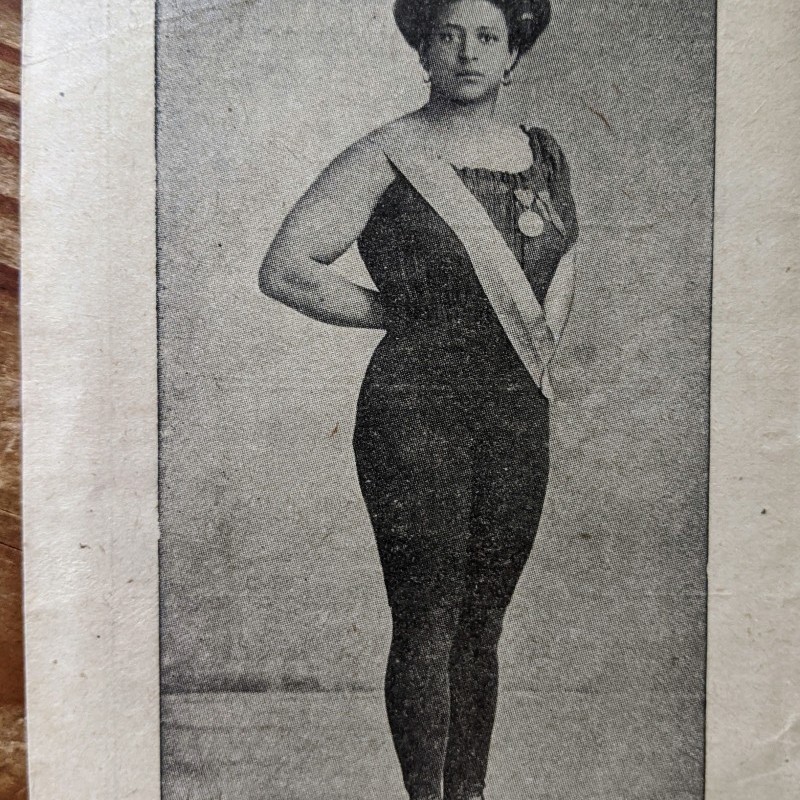 (Women) (Sport) Grand Torneo Internazionale di Lotte Feminili al Salone Margherita. Rome, 1912. Concertina booklet, closed: 5-½ x 3-⅜ in., illus. with ten portraits of the fighters, from England, Europe, Russia, and the US; some usual wear, esp. at folds.
Promotional booklet for a women's wrestling tournament held an evening variety show at a well-known Roman theater. Photographs of each contestant are reproduced with captions identifying their last name, nationality, and weight. The earnest, athletic presentation of the "national champions" in this booklet was unusual for a sport regarded largely as entertainment. This style of presentation may have been related to contemporary interest in the international competition of the V Summer Olympiad, which opened the same month
We could not locate any other record of the tournament or the participants. Women's wrestling was not included as an Olympic sport until 2004.
$900