Seven leaves of hand-painted wallpaper designs
18th century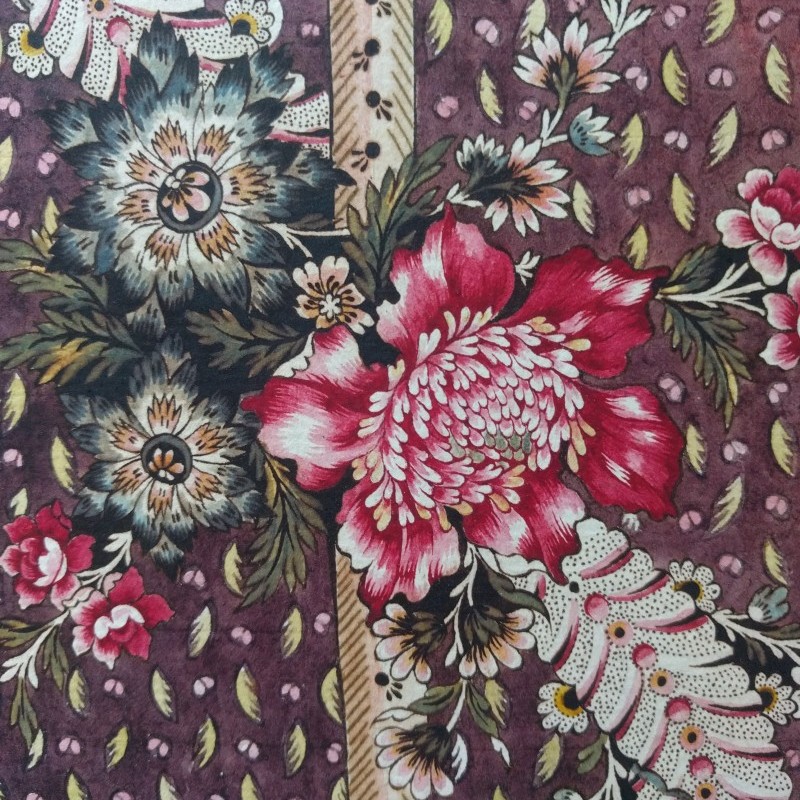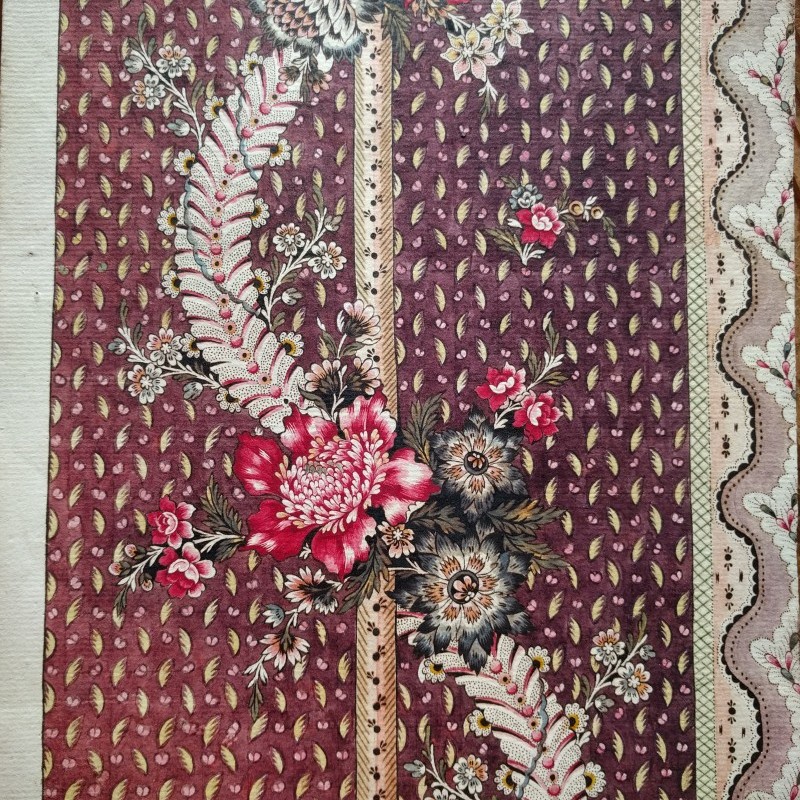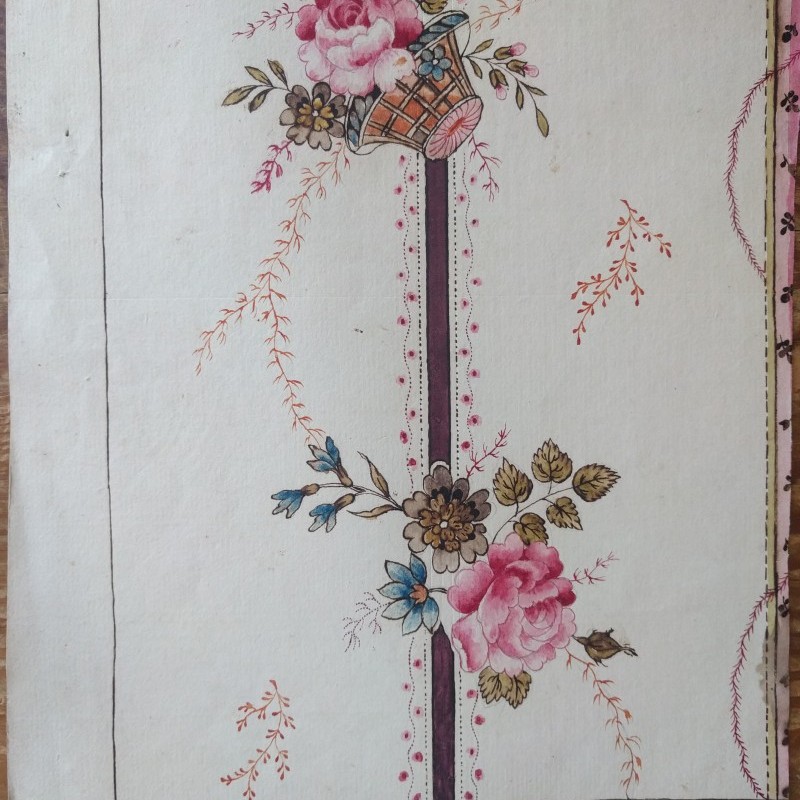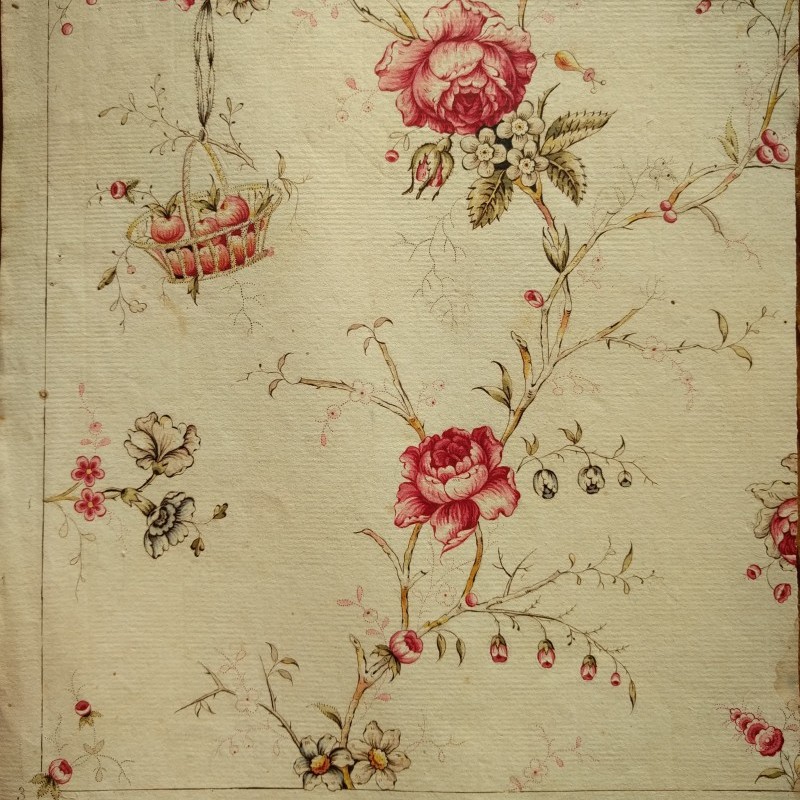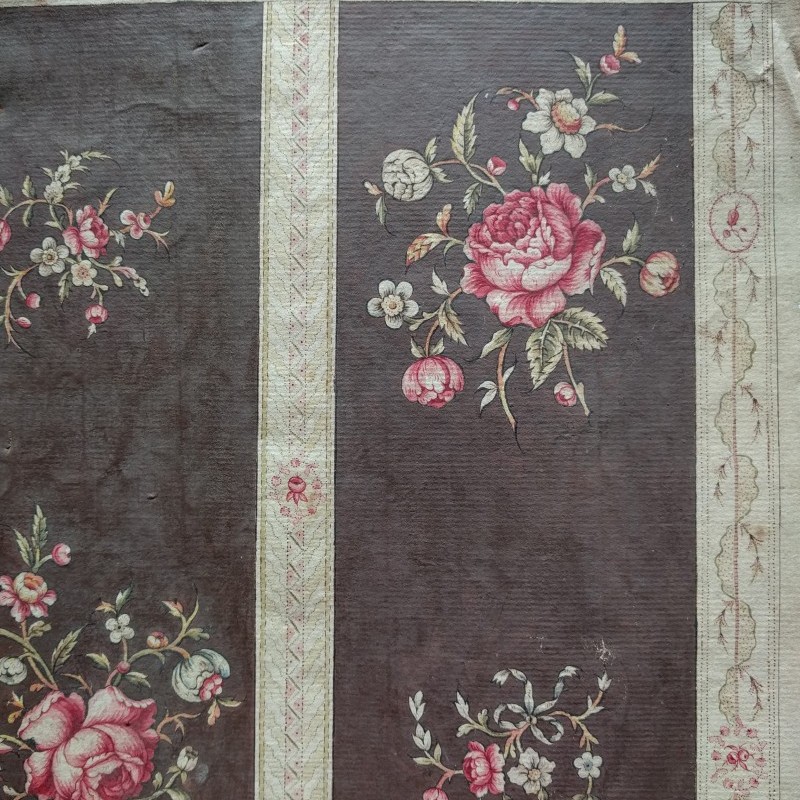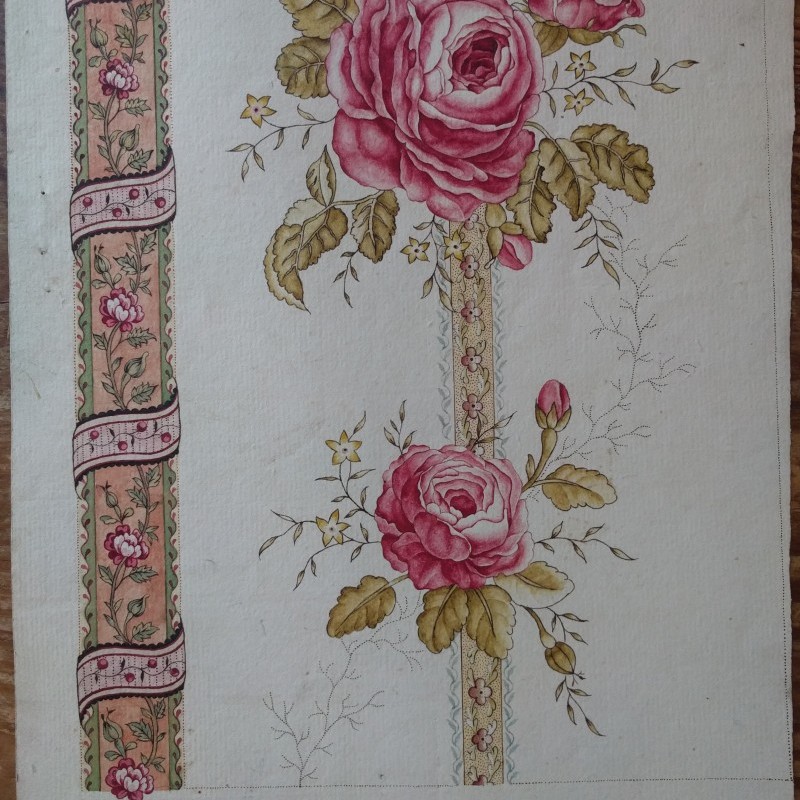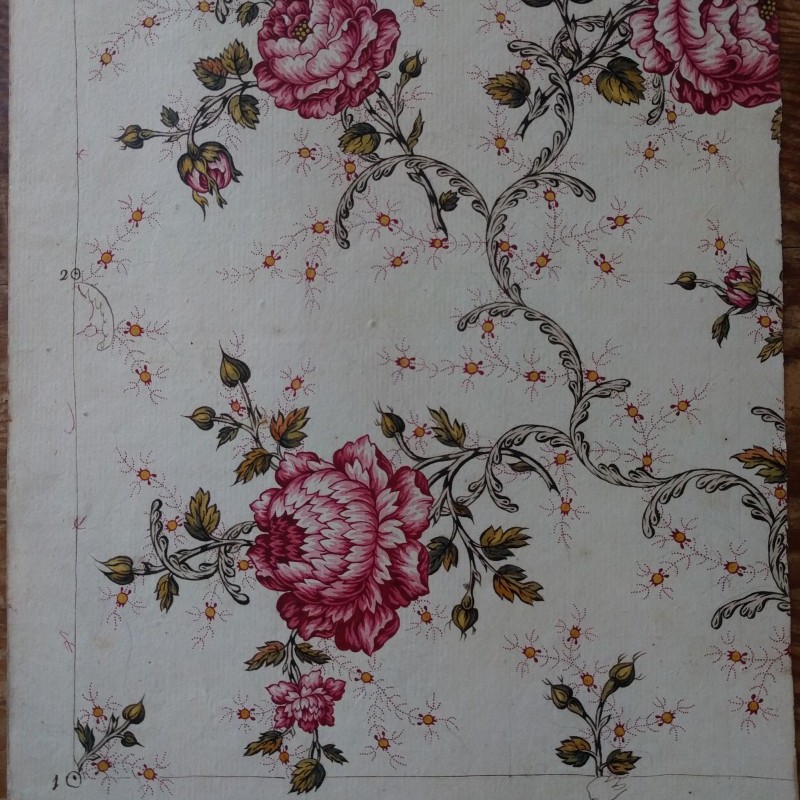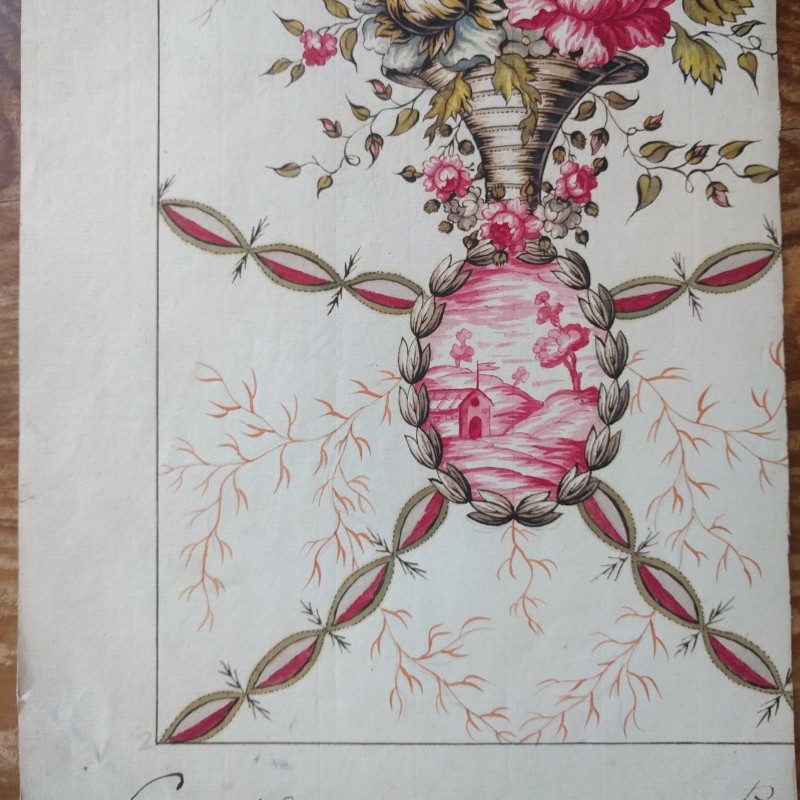 (Decorative Art) (Spain) Seven leaves of hand-painted wallpaper designs. [Catalonia]: n.p., n.d. [late 18th century, ca. 1787].
Ink, gouache, and graphite on laid paper with Honig and Van der Ley watermarks, each leaf trimmed to approx. 10-1/2 x 8-1/2 in. or sl. larger; all signed or graded either recto or verso, most by the same hand in ink, two with additional graphite signatures; one with minor water stain at edge, otherwise very good.
The leaves appear to be prize-winning examples or tests submitted for competition, perhaps by students at a professional arts school in Catalonia. They are all attributed to or signed by one of five artists: Francisco Coromina, Joseph Coromina, Joseph Fontanelles, Gaspar Ribó, and Jayme Trens. The floral and pictorial designs are expertly executed with fine detail, suggesting professional craftsmanship. Beautiful and unique examples of the rich decorative arts tradition in Catalonia.
Dated examples by Fontanelles in another collection allow us to tentatively establish a date circa 1787.
$1750