La Tragedia Social de la Mujer
Ofelia Rodriguez Acosta, 1933?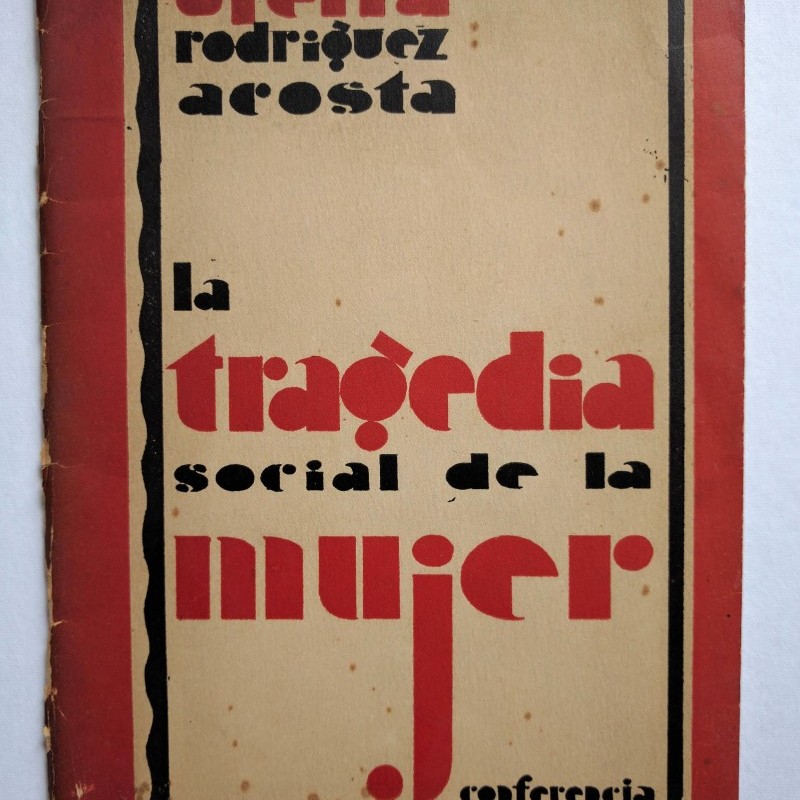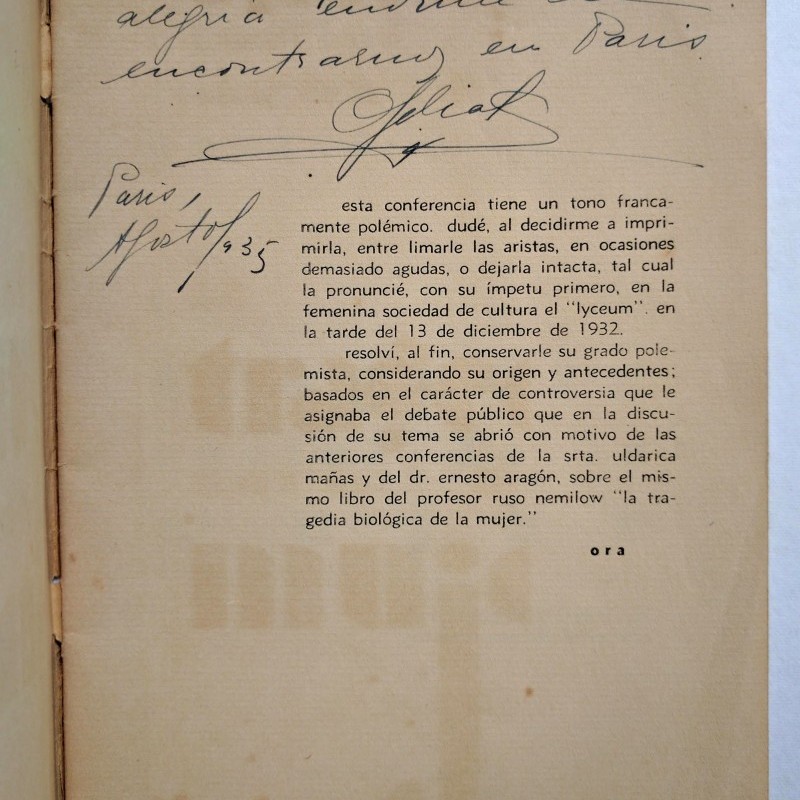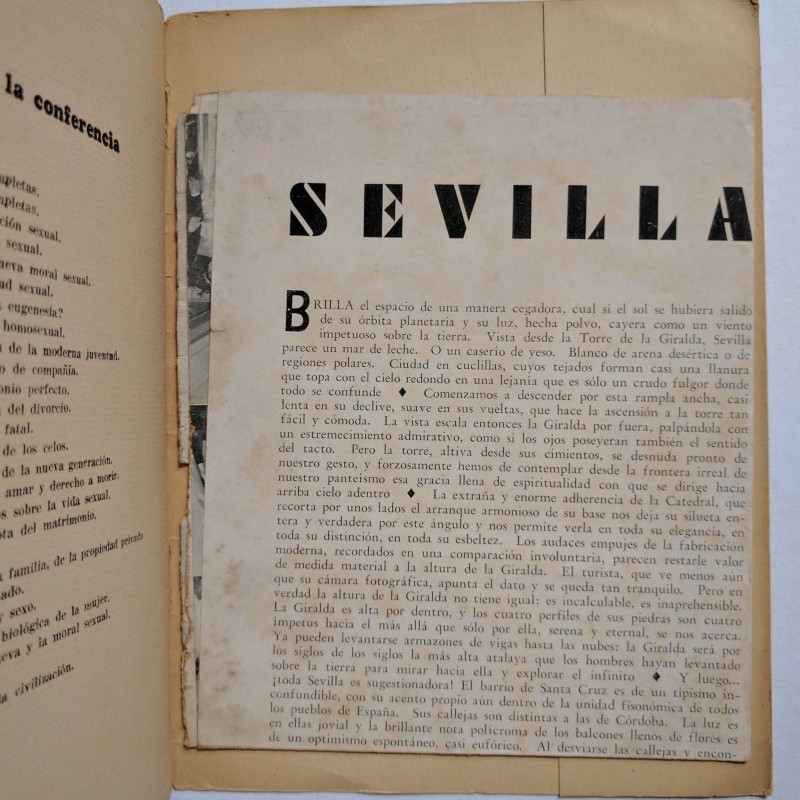 Rodriguez Acosta, Ofelia. La Tragedia Social de la Mujer, Conferencia. Havana: Génesis, [1933?]. 8vo, 40 pp.; interior toned with sl. foxing, splitting at hinge; stapled color wrapper foxed, chipping at spine and loose. Ink author's dedication on ffep, signed and dated "1935, Paris."
A rare, signed imprint by the novelist and journalist Ofelia Rodriguez, one of Cuba's most influential feminists. The book reprints a lecture given at the Lyceum (an women's cultural club in Havana) attacking A.W. Nemilov's claims about the biological inferiority of women. She argues that the "tragedy" of women is their exploitation, not their biology. Rodriguez's feminism was more radical than many of her peers: she was in favor of free love, reproductive freedom, and homosexual marriage; her novel La vida manda (1929) scandalized the public with its sympathetic and erotic depiction of lesbianism and she authored one of Cuba's earliest progressive novels about homosexuality En la noche del mundo (1940).
A rare, signed imprint by this important author. OCLC lists 4 holdings: Northwestern, Claremont, UC Berkeley, and UMich (microfiche?).
SOLD