Lafayette Towers
Mies van der Rohe, ca. 1961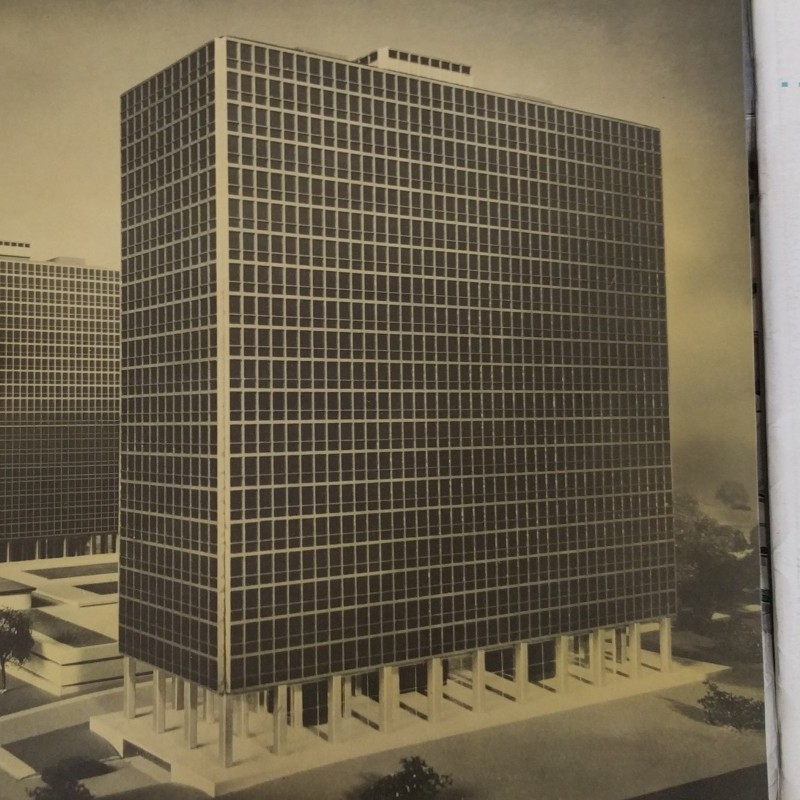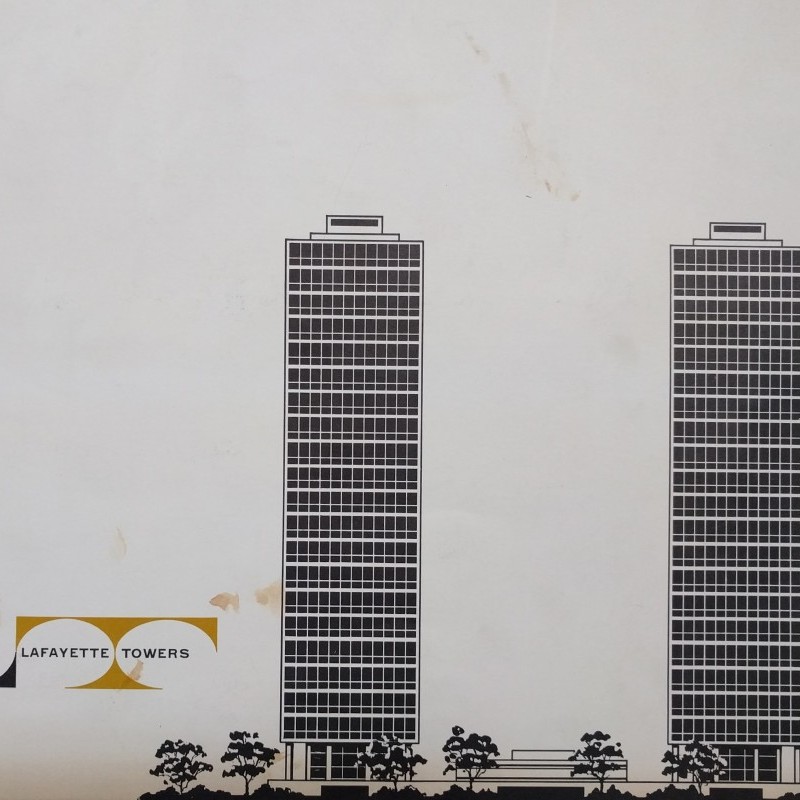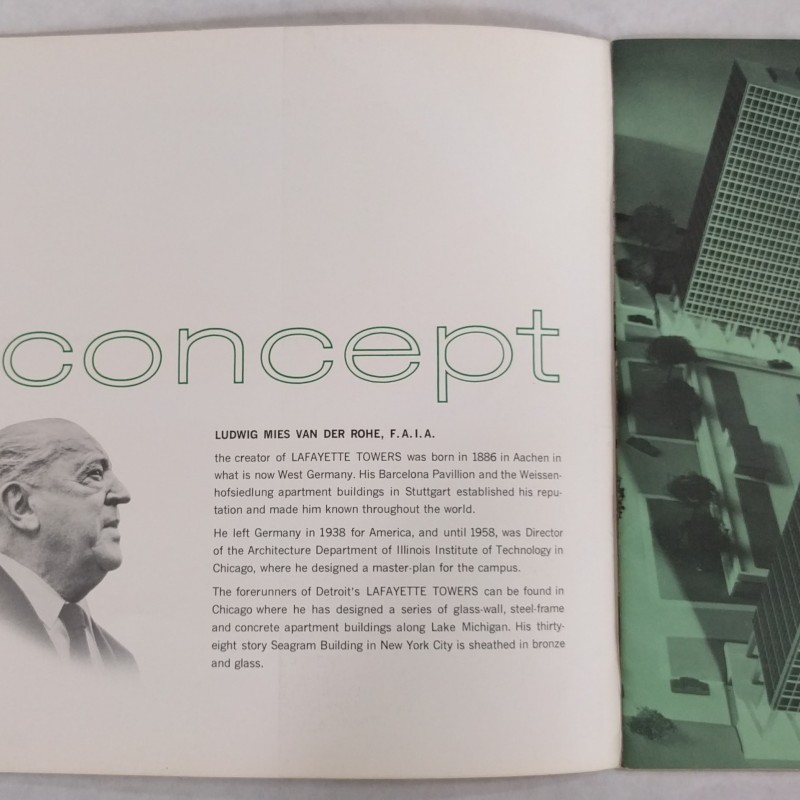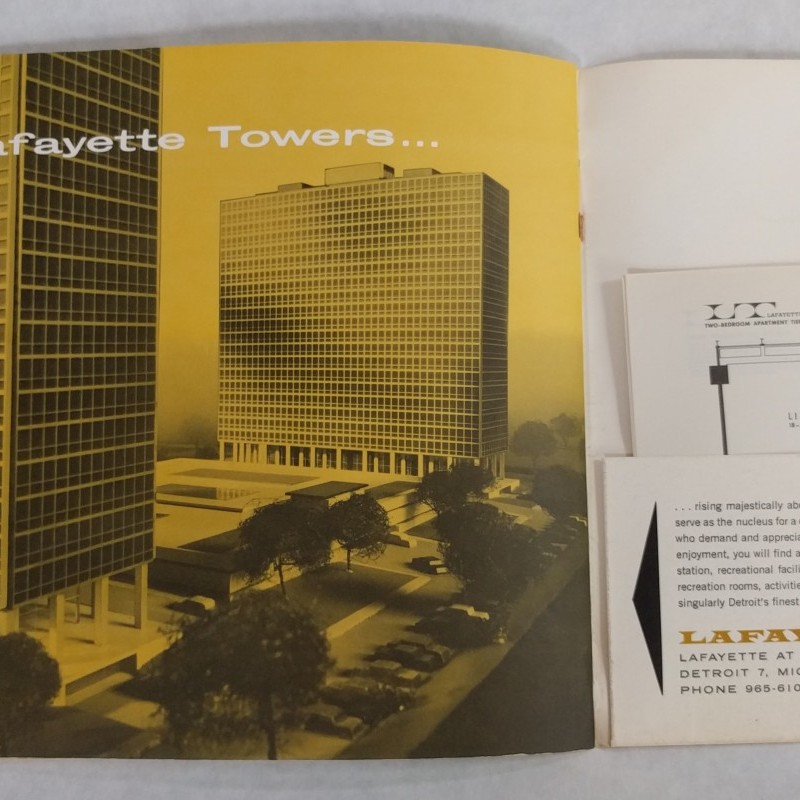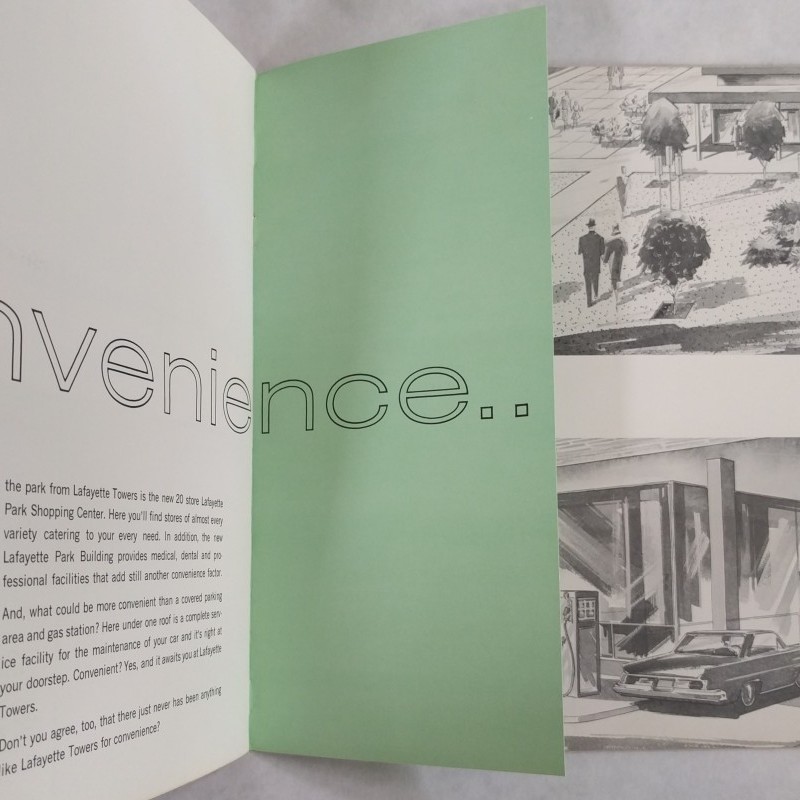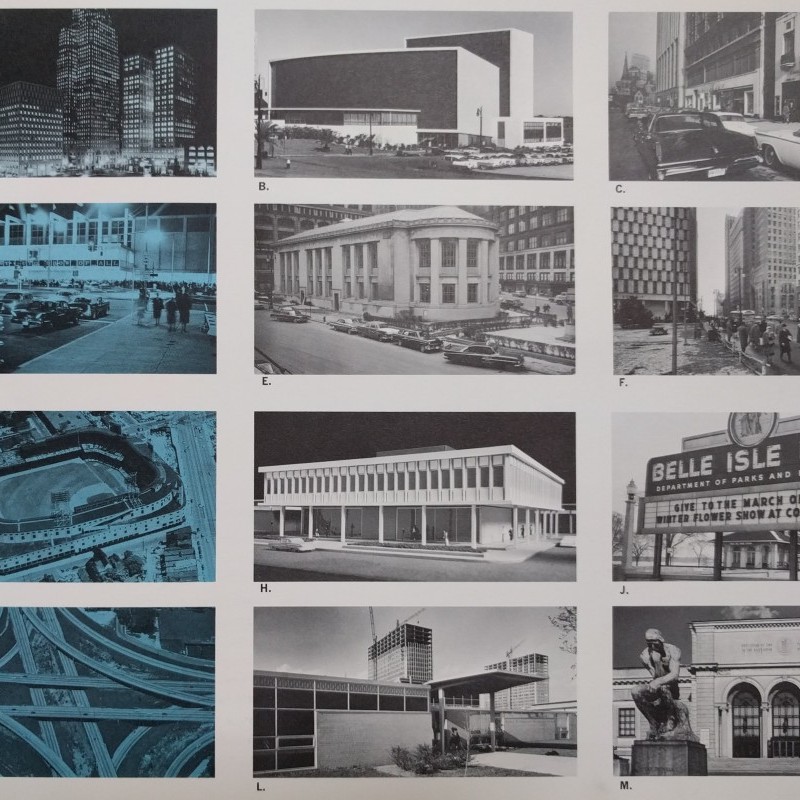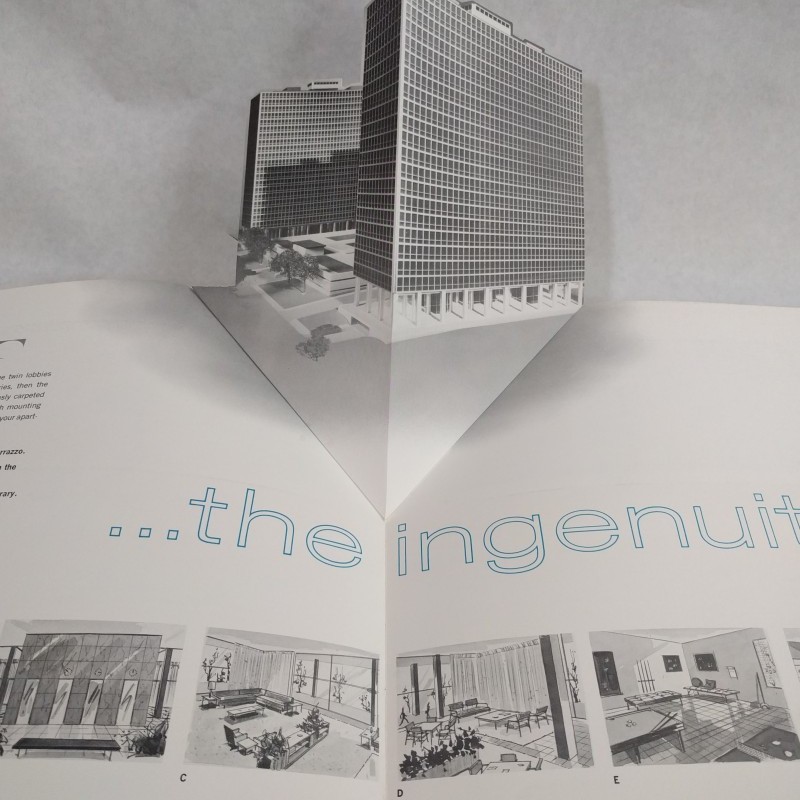 [Mies van der Rohe, Ludwig] Lafayette Towers [title from cover]. [Detroit, MI]: N.p., n.d. [ca. 1961]. Oblong folio, 11 x 14 in., [16] pp.; primarily illustrations, some in color, with pop-up building and multi-color inserts, mild thumbing lower right, overall very good; stapled color wrapper, front wrapper printed recto and verso with folding panel, rear wrapper with inside pocket flap containing eight apartment floor plans, loose as issued, wrappers toned along tail edge with scattered marks and discoloration, rear wrapper separated at top staple.
An enthusiastic sales pitch for Lafayette Towers—the final buildings designed by Mies van der Rohe as part of his original plans for Lafayette Park, one of Detroit's major urban renewal projects. This large format promotional catalogue brings together the architect's signature modernism with exuberant graphic marketing of its state-of-the-art appliances and luxury amenities. A startling, optimistic artifact of planned housing and intentional development in a city that would shortly experience dramatic changes following the Civil Rights movement and post-industrial contraction.
With the redevelopment of Lafayette Park, Mies van der Rohe and his frequent collaborator, the urban planner Ludwig Hilberseimer, imagined a largely traffic-free, independent neighborhood constructed on 130+ acres in downtown Detroit. The community was designed with its own infrastructure and a variety of residential options, from detached single-family homes to high-rise towers. Largely completed according to van der Rohe and Hilberseimer's plans, it remains an economically and racially diverse community, and a case study of large-scale urban planning.
OCLC locates a single copy, at the Univ. of Michigan.
SOLD