Les Femmes de l'Avenir (all published)
1902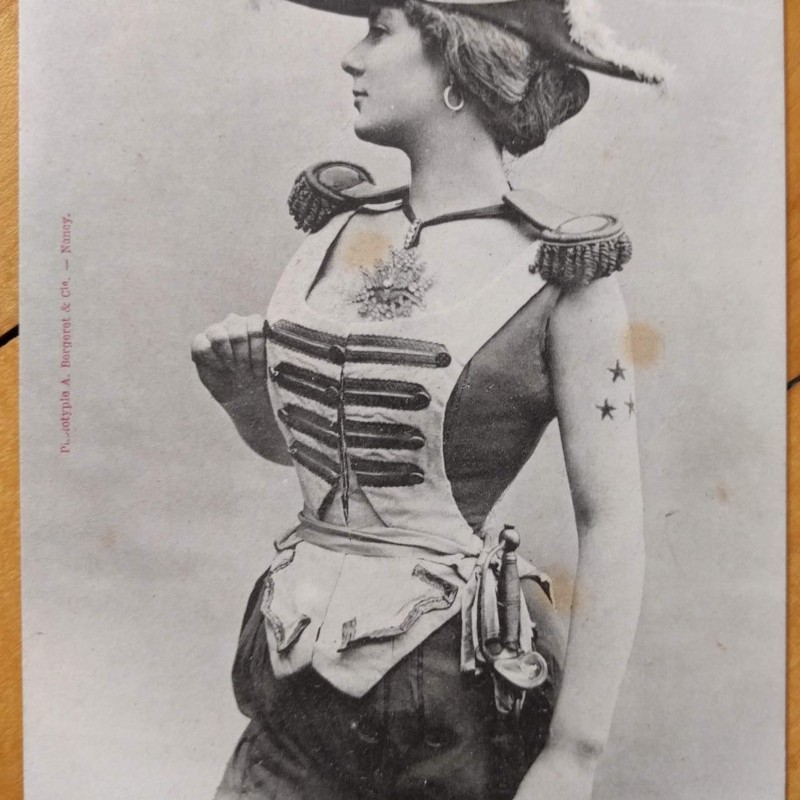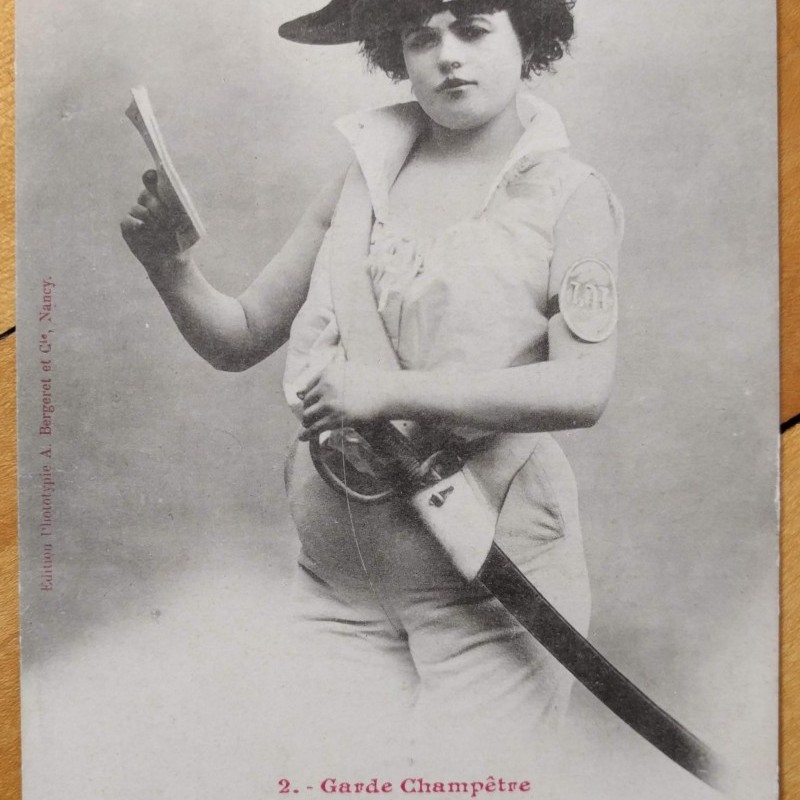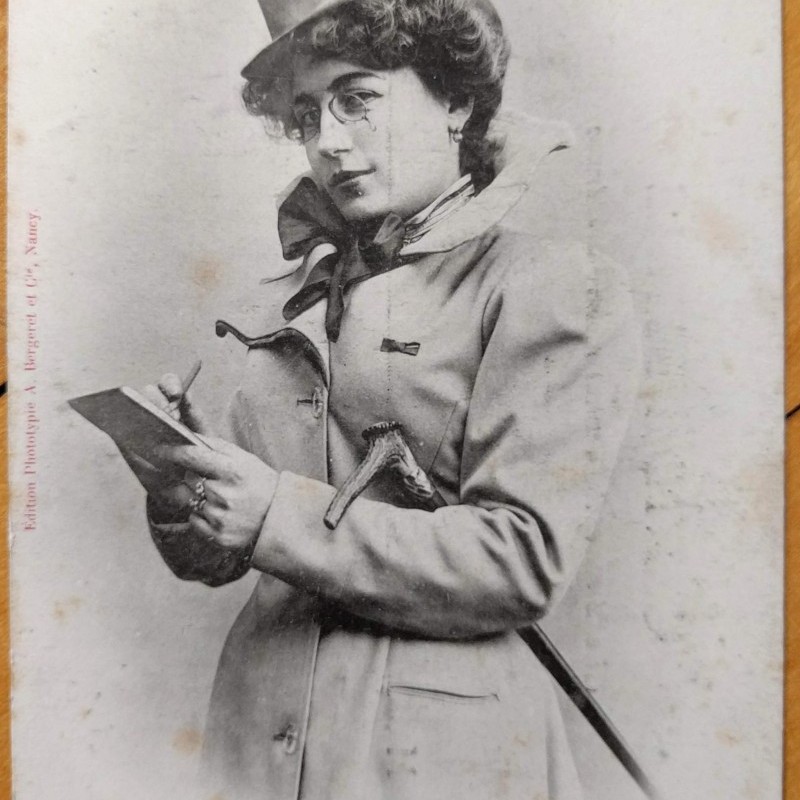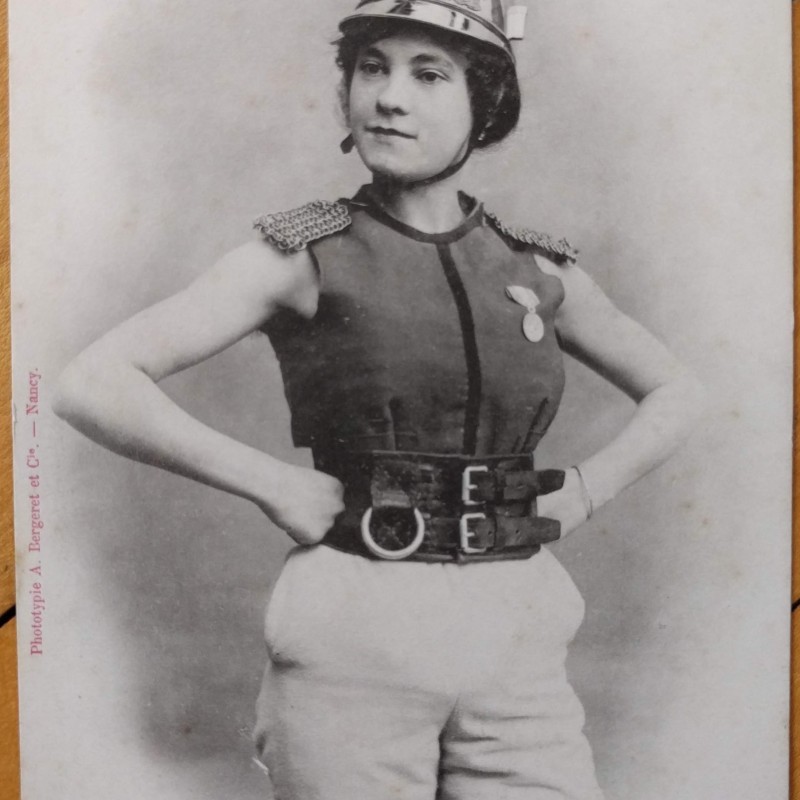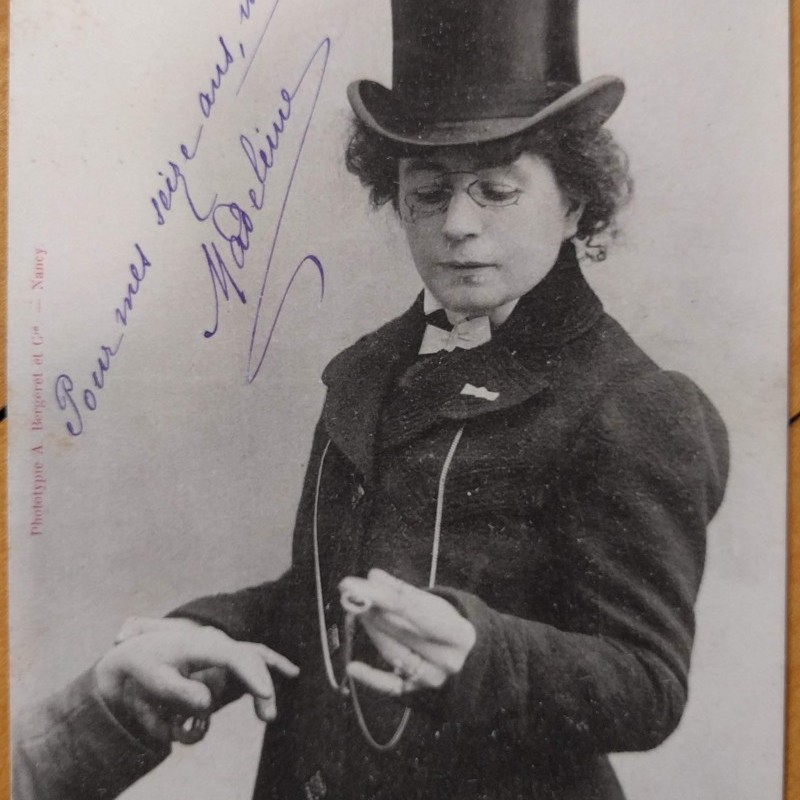 (Women) Les Femmes de l'Avenir (all published). Nancy, France: A. Bergeret, 1902 [postmarks 1902-1909]. 20 postcards, each, 5-1/2 x 3-5/8 in., various editions, in numbered sequence as follows: conscrit, garde champêtre, gendarme, pompier, petit tambour, zouave, marin, sous-officier, sous lieutenant, général, étudiant, cocher, jockey, maitre d'armes, rapin, journaliste, avocat, docteur, maire et depute; this set with no. 17 misnumbered as no. 7. Some postmarked, others unused, many addressed to women (Mme or Mlle), some with writing recto, foxing, or dirt, one with small loss at corner.
In Bergeret's imagination, "women of the future" will do the same jobs as men: soldiers, mayors, doctors, jockeys, journalists, artists, lawyers and so on. When images of these postcards went viral in 2015, some commentators wrote about Bergeret's "progressive vision." As lovely as that sounds, Bergeret was more likely to have capitalized on the contemporary passion for picture postcards.
Regardless of Bergeret's intentions, the women are jaunty, slightly sexy, talismans of a future that actually came to be.
SOLD