Linoleum Cuts by Children of the Modern School
ca. 1928-1929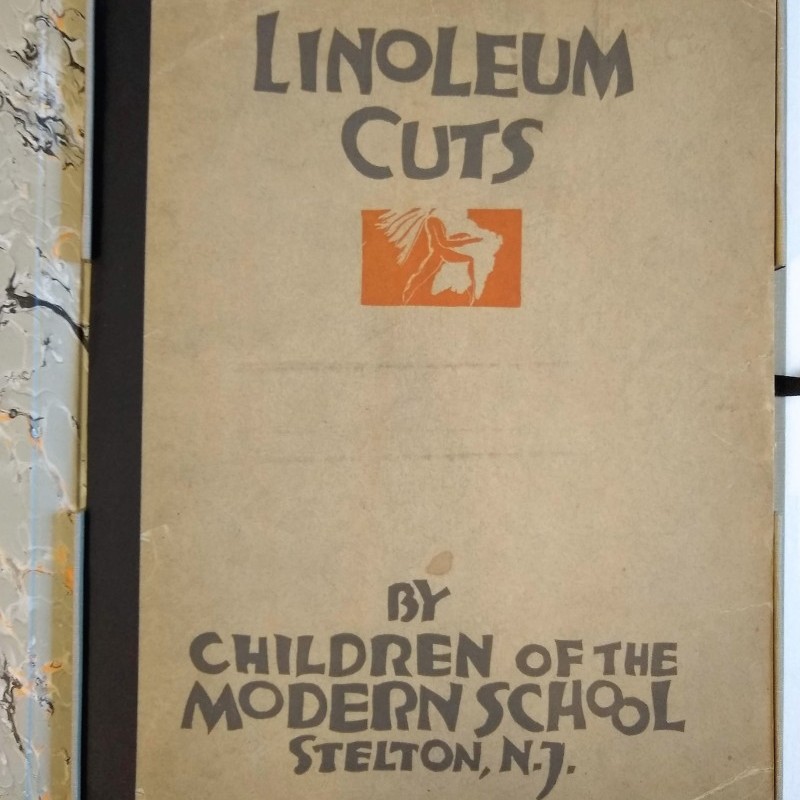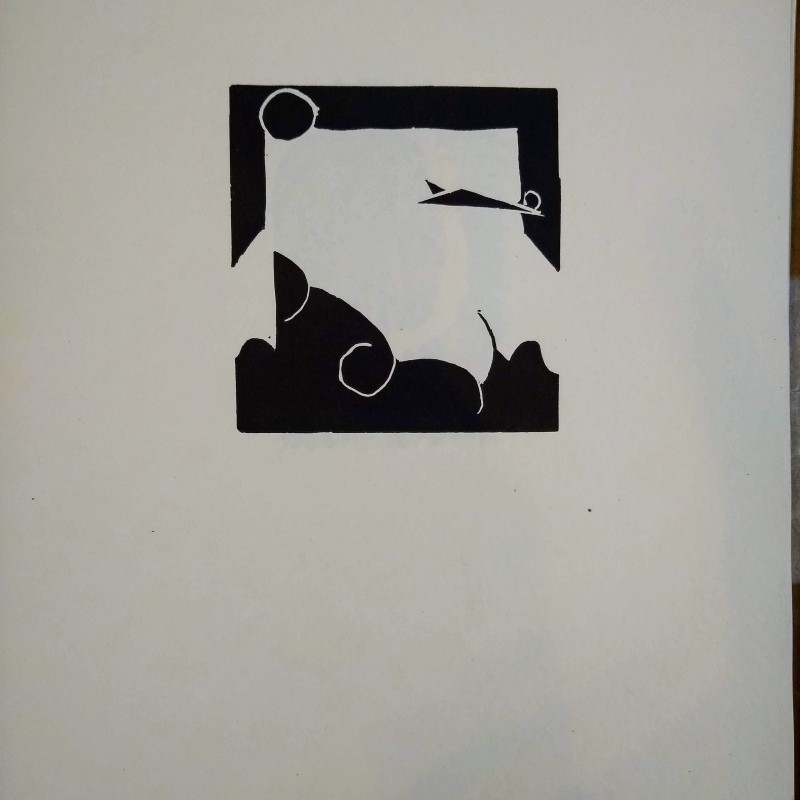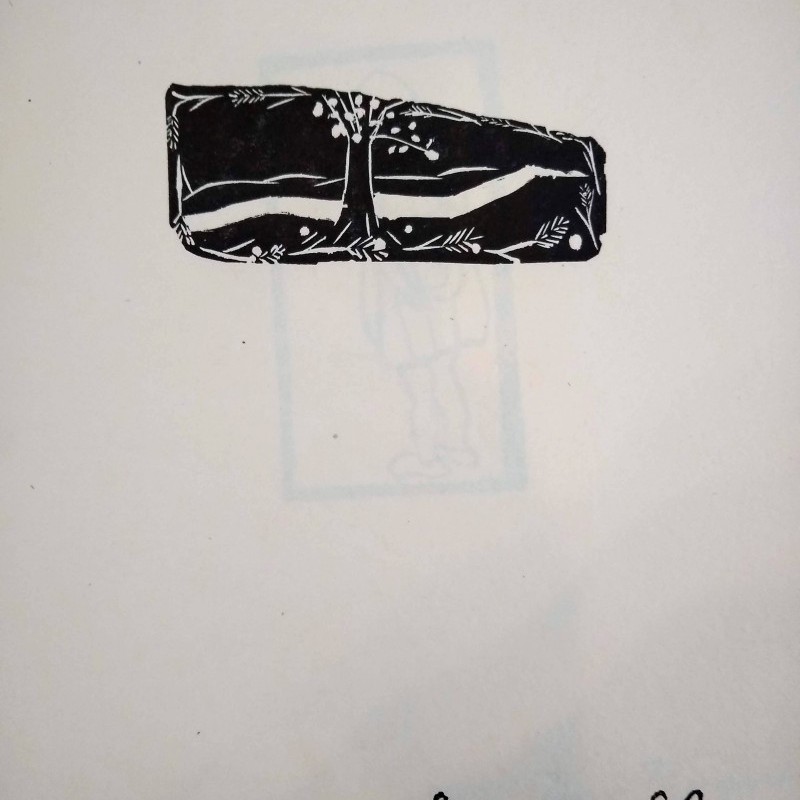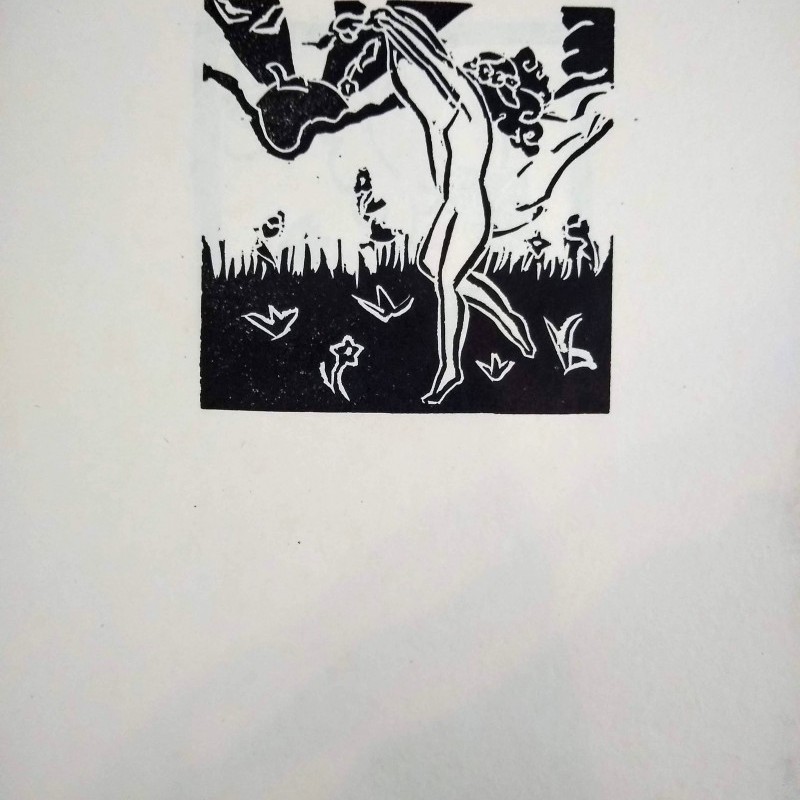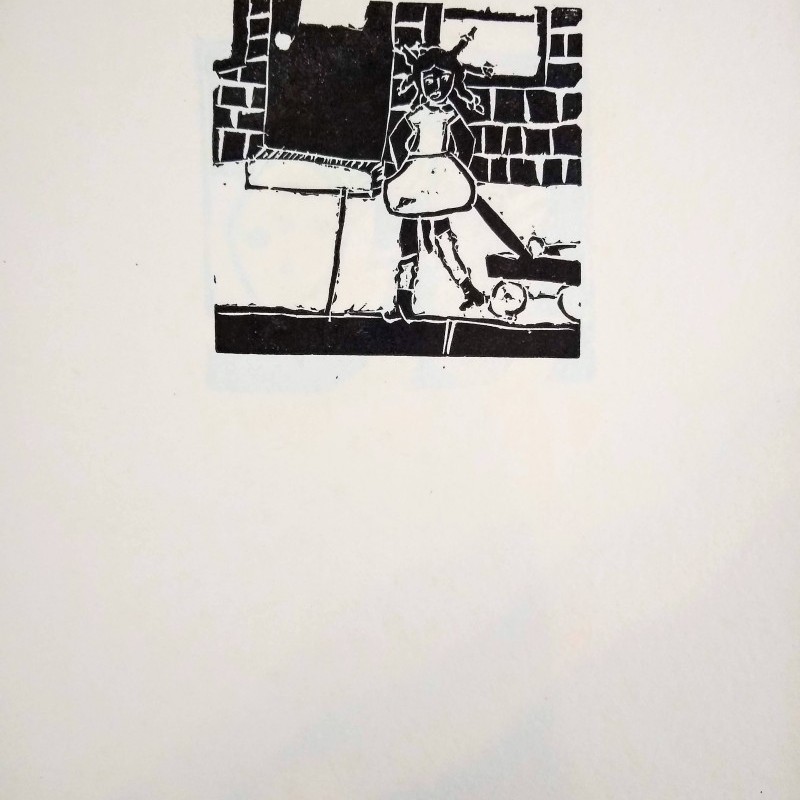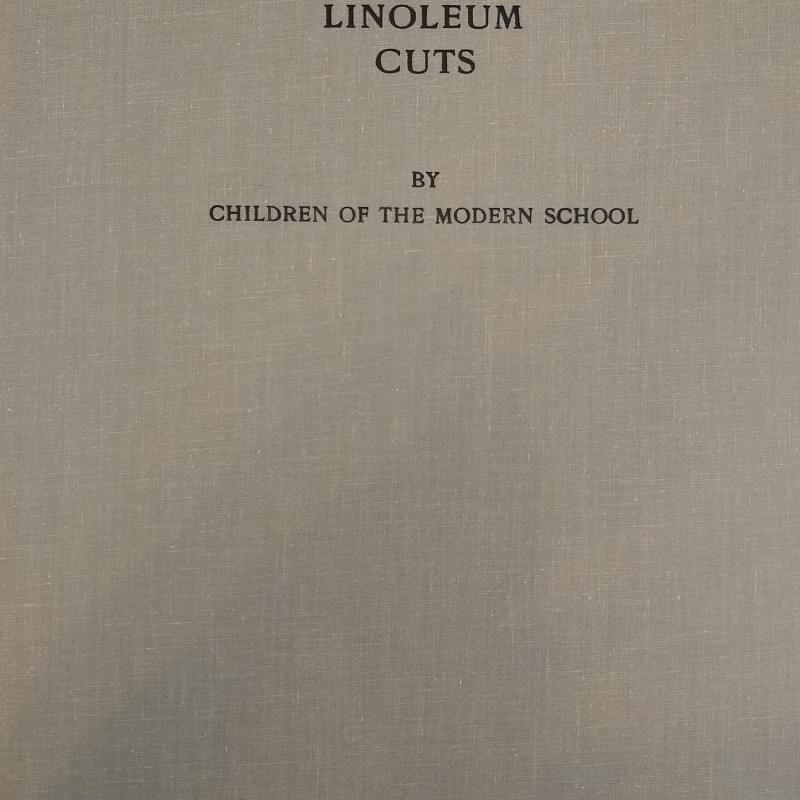 (Anarchist education) (Printing) Linoleum Cuts by Children of the Modern School. Stelton, NJ: Ferrer [Stelton] Colony, n.d. [ca. 1928-1929]. Portfolio: 12-¾ x 9-⅜ in.; prints approx. 3-½ x 3-½ in. on [32] 8-½ x 11 in.; index of children's names and ages followed by [31] printed sheets as issued, most single plates, two with multiple prints; paper toned, some sheets with faint crease in upper corner, not affecting images, index and one print with 1/16 in. closed tears at fore-edge, one with small loss at edge, not affecting image. Orig. portfolio wrapper re-backed, housed in recent custom case.
Printmaking, typesetting, and printing were part of the revolutionary libertarian educational curriculum at the Ferrer Colony's Modern School in Stelton, New Jersey (1915-1953). The school was established at the anarchist colony following the closure of the first iteration of the The Modern School in New York City (1911-1915). Based on the pedagogical theories of Francisco Ferrer and others who believed that public school had become a system of governmental control, historian Paul Avrich has written that the Modern School was founded on the idea that children should be learning "in [an] atmosphere of freedom and self-reliance." The aim was to create, through a new kind of education, "a new culture, a new life, a new world."
Arts and crafts were fundamental to this new culture, including music, dance, weaving, metal work, pottery and and printing techniques—initially taught to the children by Joseph Ishill (later of Oriole Press). From 1922-1935?, the students printed their own magazine, Voice of the Children, with the prominent claim "Linoleum cuts and stories are made by children of all ages with no assistance or suggestions of any kind by members of the staff."
The present portfolio carries a similar statement on the index: "All work connected with this portfolio was done by children of the school." One of the listed participants, Jimmy Dick Jr., was the son of the school's co-principals, Jimmy and Nellie Dick, who returned to Stelton in 1928 to re-assume control of the school from Alexis and Elizabeth Ferm when individualistic libertarianism came into conflict with the desire for parents to have their children learn basic academic skills. Jimmy Jr.'s age is given as nine, dating the portfolio to 1928-1929.
The Modern School was proud of its demographics, bringing together local working-class and immigrant families with the Ferrer colonists, but despite an emphasis on class and ethnic diversity, a majority of the students were Eastern European Jewish associates of the early Ferrer Association founders, including Emma Goldman and Alexander Berkman. Sexual and family relations at the colony were often untraditional; men and women lived together unmarried and their children, cared for communally, sometimes took their mothers' surname. Several of the those indexed in the portfolio are related to women of Goldman's circle, including Dora Keyser, Bertha Blackman Rolland, and Kate Blackman Wolfson.
Early printed ephemera from The Modern School comes to market infrequently, a copy of the portfolio is located in the Modern School papers at Rutger University special collections.
Avrich, Paul. The Modern School Movement: Anarchism and Education in the United States. Princeton: Princeton University Press. 1980.
SOLD