Opal Correspondence Club Ephemera
Walter E. and Opal N. Reasoner, [1919]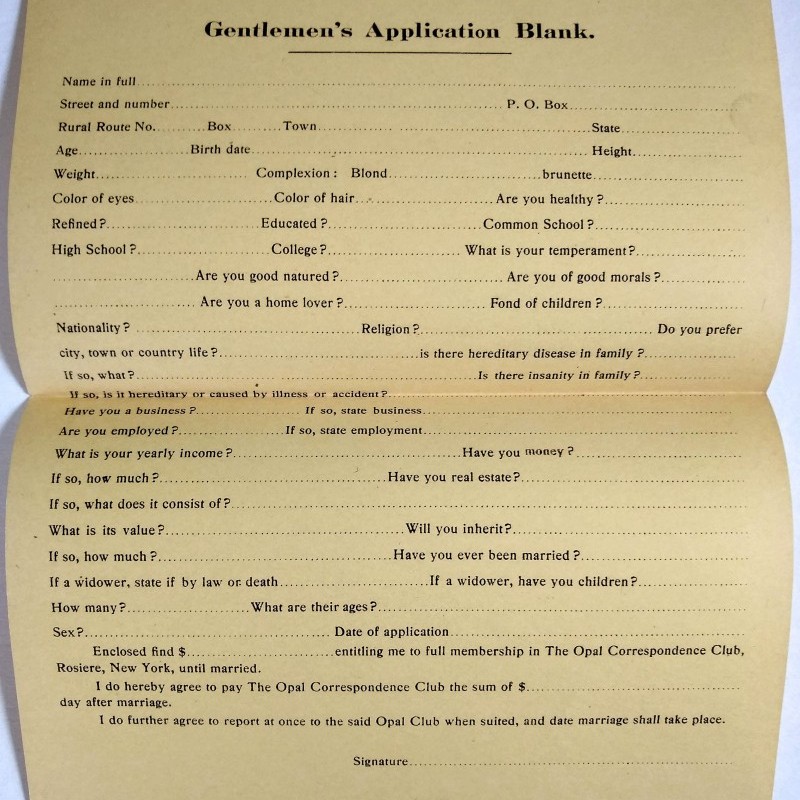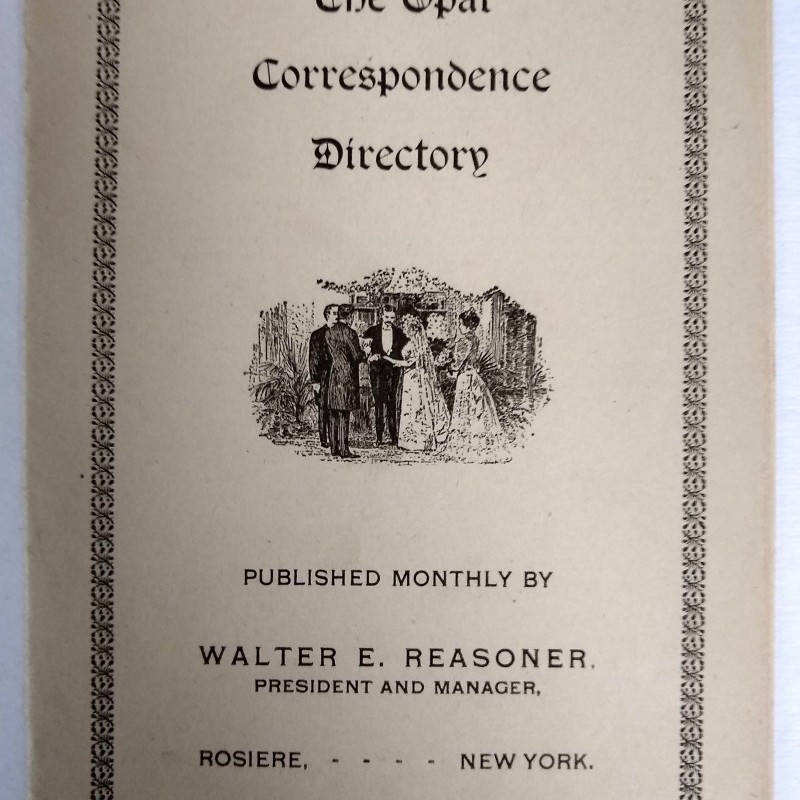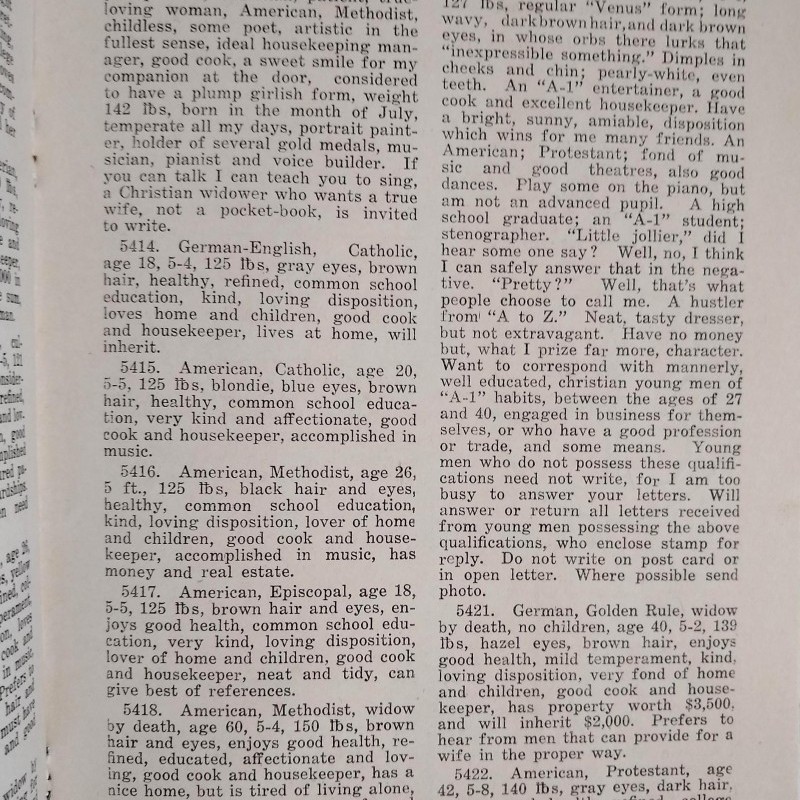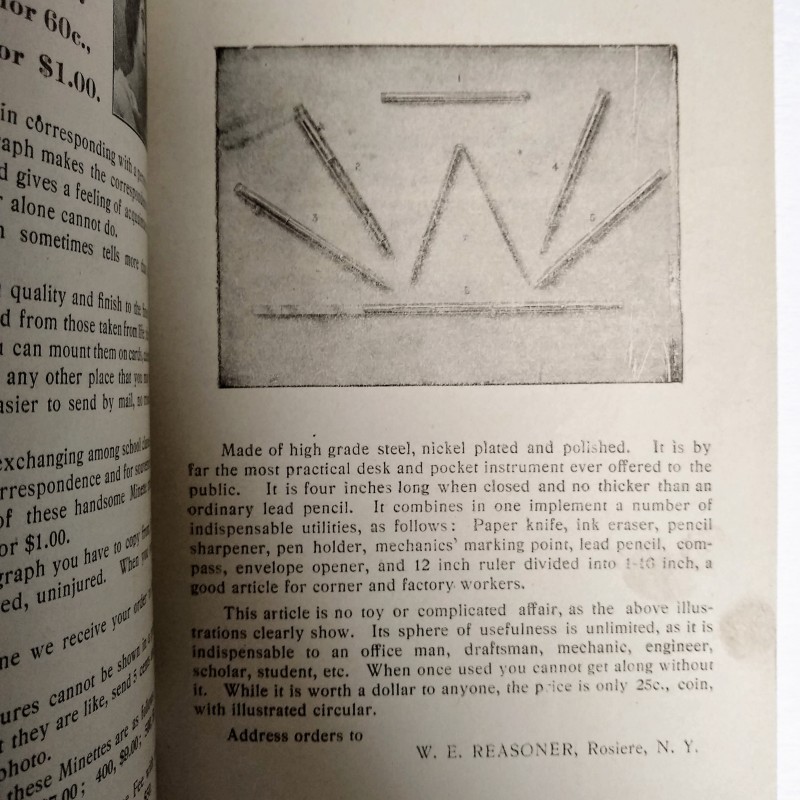 (Marriage) Reasoner, Walter E. [and Opal N. Reasoner]. Opal Correspondence Club Ephemera. Rosiere, New York: Opal Correspondence Club, [1919]. Six items: two personal ad directories, [16] and [8] pp., one dated membership offer, one blank "Gentleman's Application," an introductory letter, and a trade card. Overall very good, minor wear at directory spines.
Items presumed to constitute a man's introductory package to the Opal Correspondence Club, a matrimonial agency. The Club was named after the wife of its president and manager, Walter; Opal Reasoner is also listed as the Manager of the Ladies Department.
The blank application and the personal ads capture the pragmatic aspect, for both men and women, of many lower-middle-class and middle-class marriages in the first quarter of the 20th-century. Emphasis is given to income, inheritance, real estate holdings, children, hereditary disease, and religion. Personal questions somewhat limited: "Are you of good morals?" "Do you prefer city, town, or country life?" The Reasoner's club was strictly limited to white applicants. The "updated" directory includes the new rule "No Colored People Accepted."
Walter and Opal were entrepreneurial in other fields. The directory includes advertisements for their "Minette" correspondence photo service and two different pocket multi-tools.
We are unable to locate other references to this agency.
$275