Quattro Lustri di Attività dell'Impresa Ferrero & Grossi, Roma, MCMXII-MCMXXXII
1932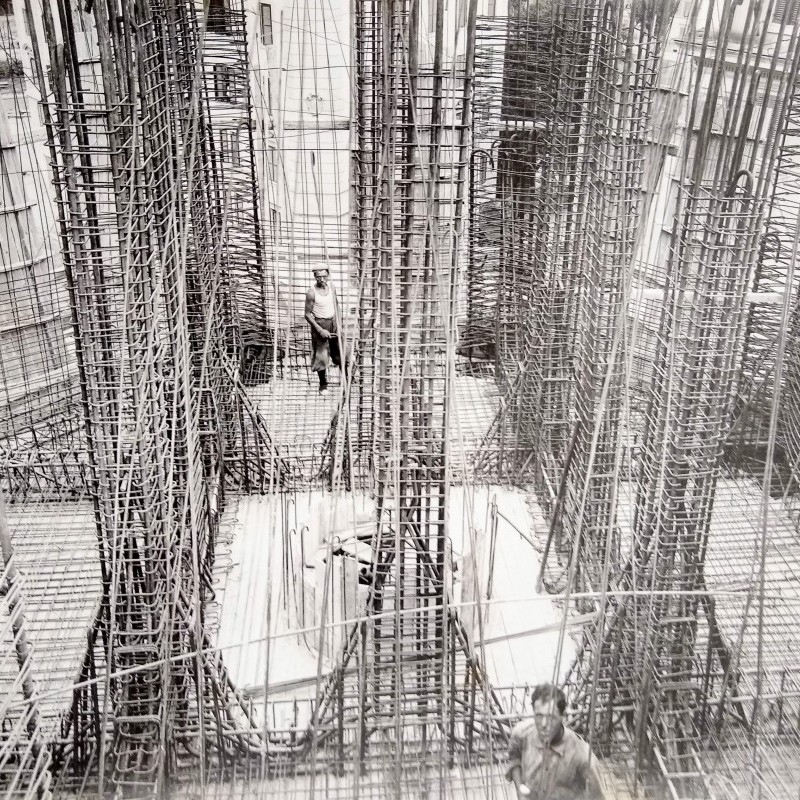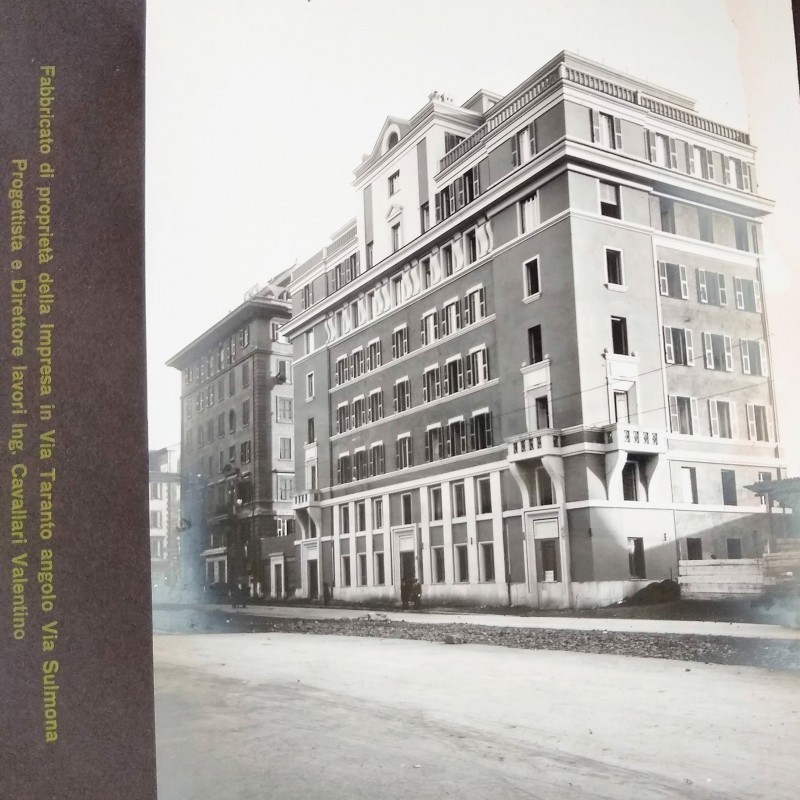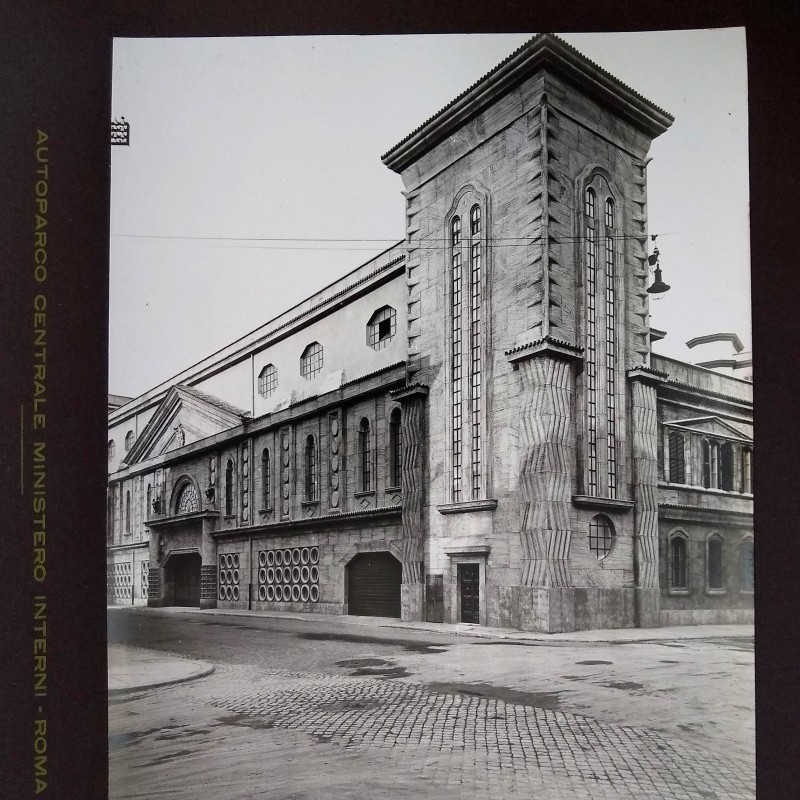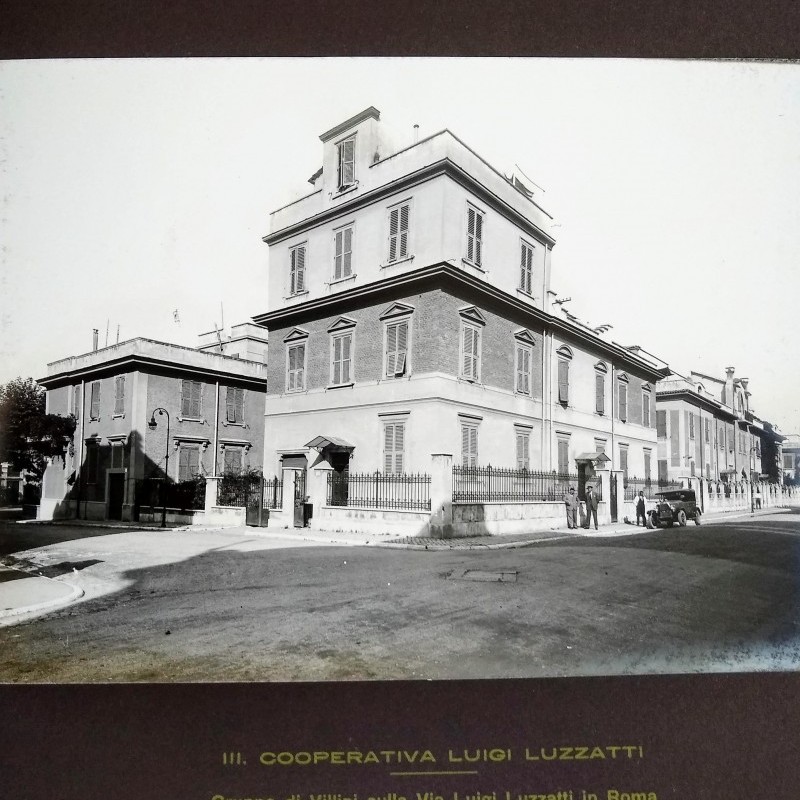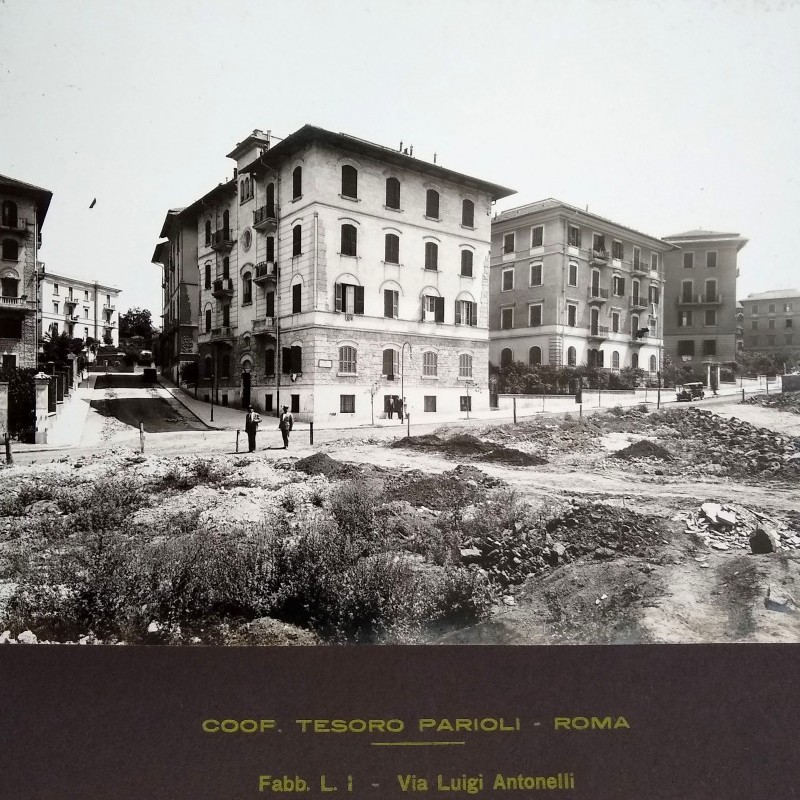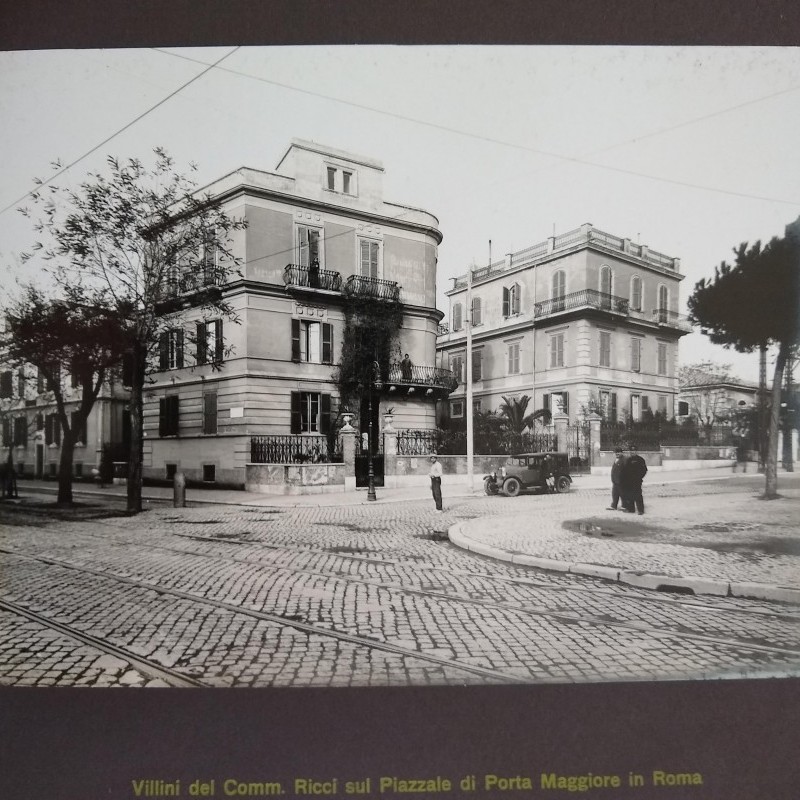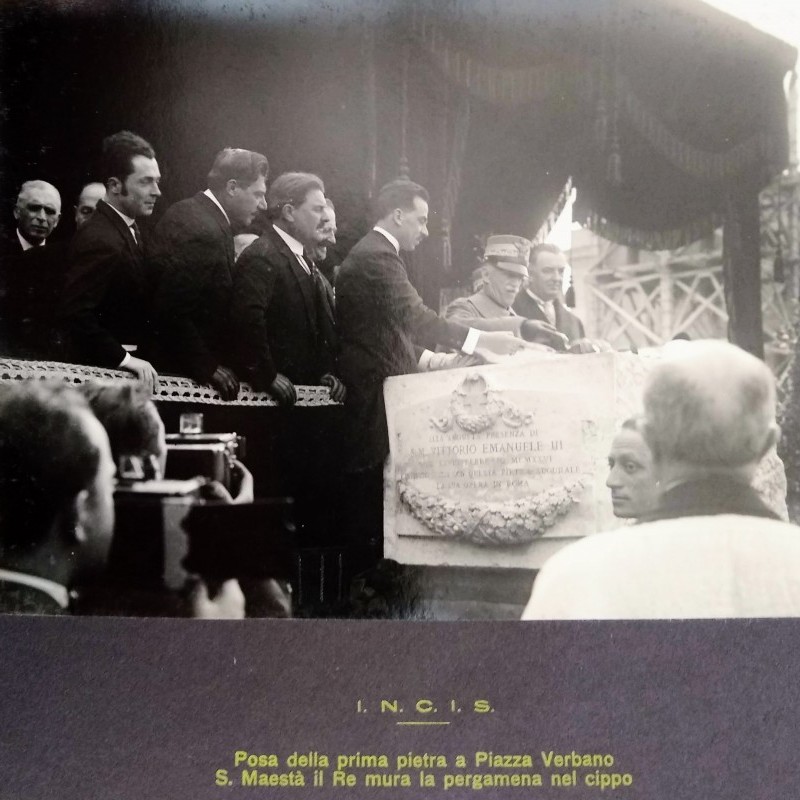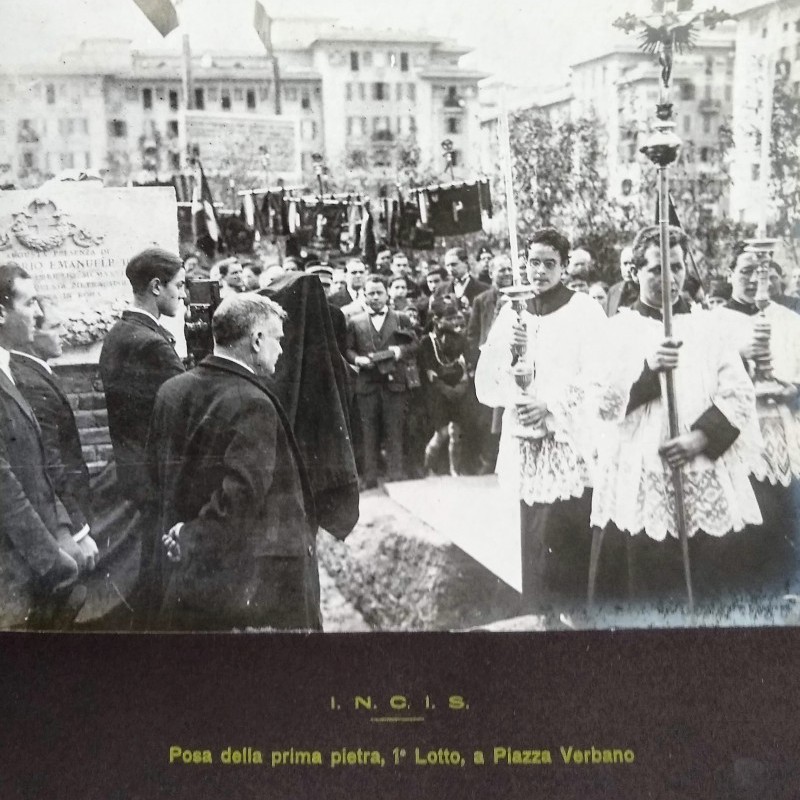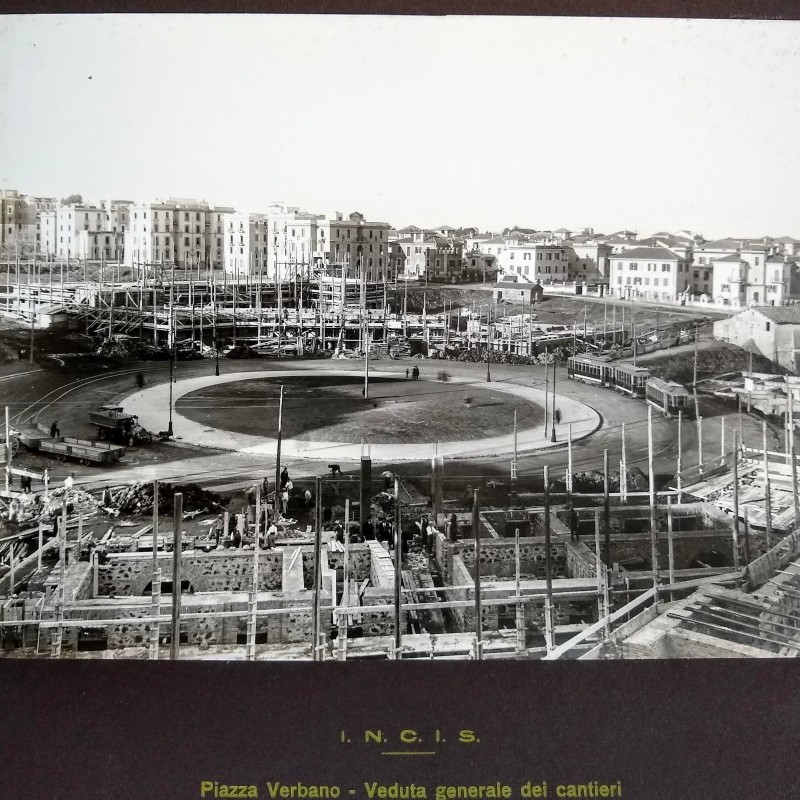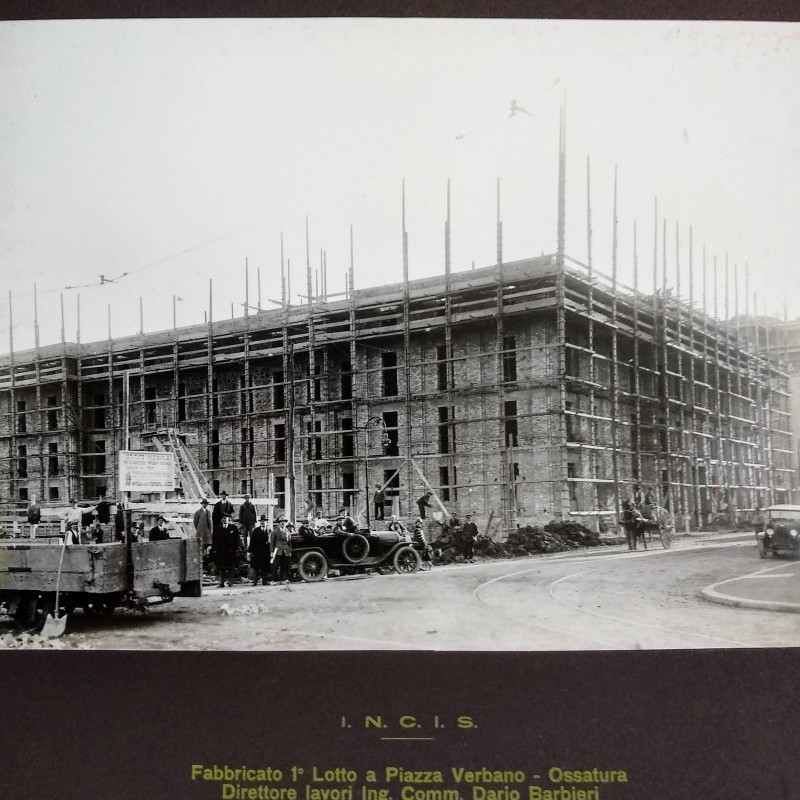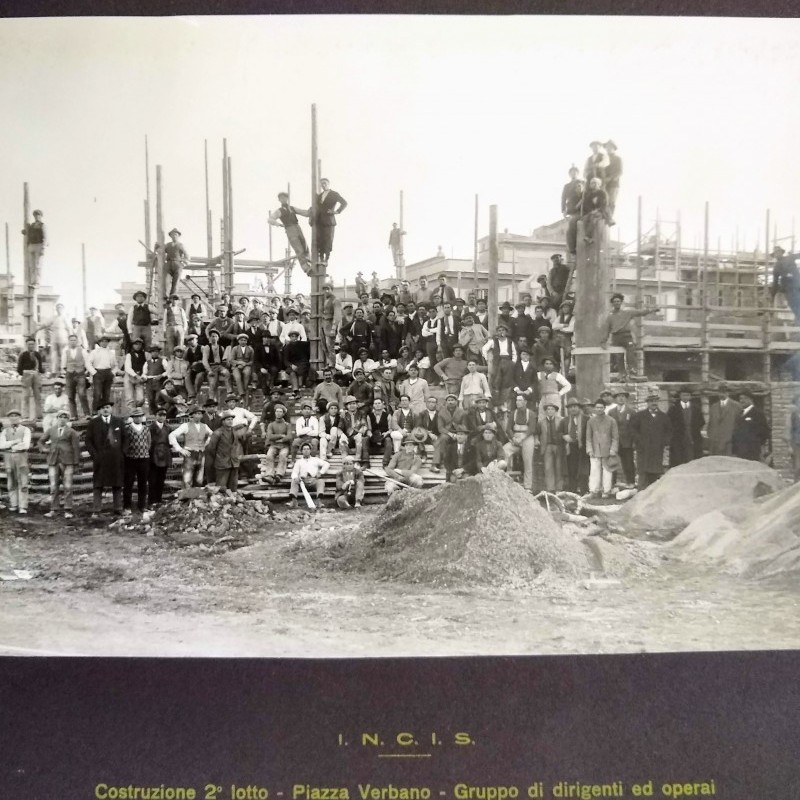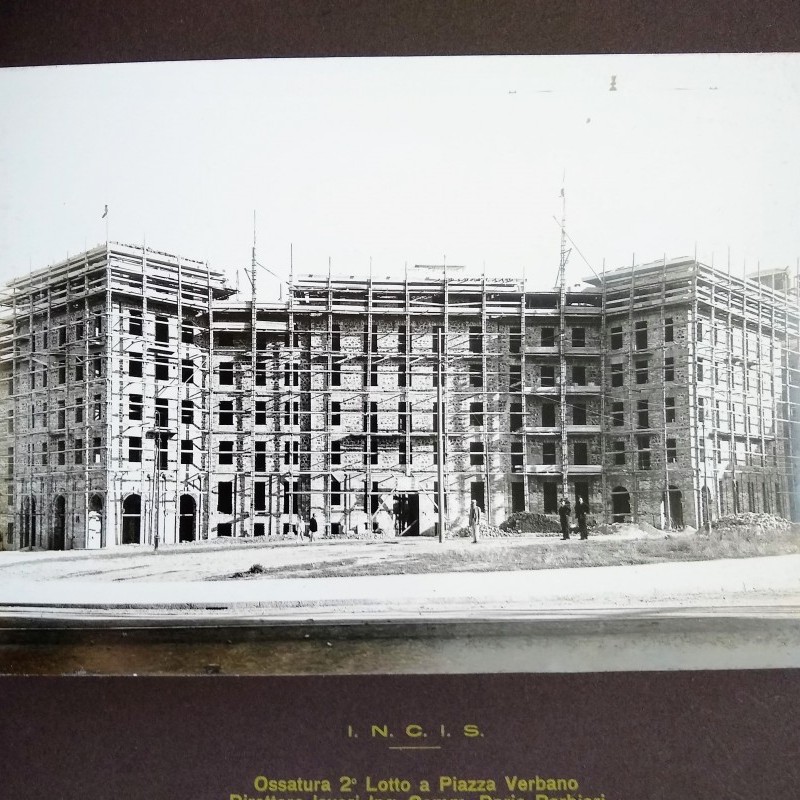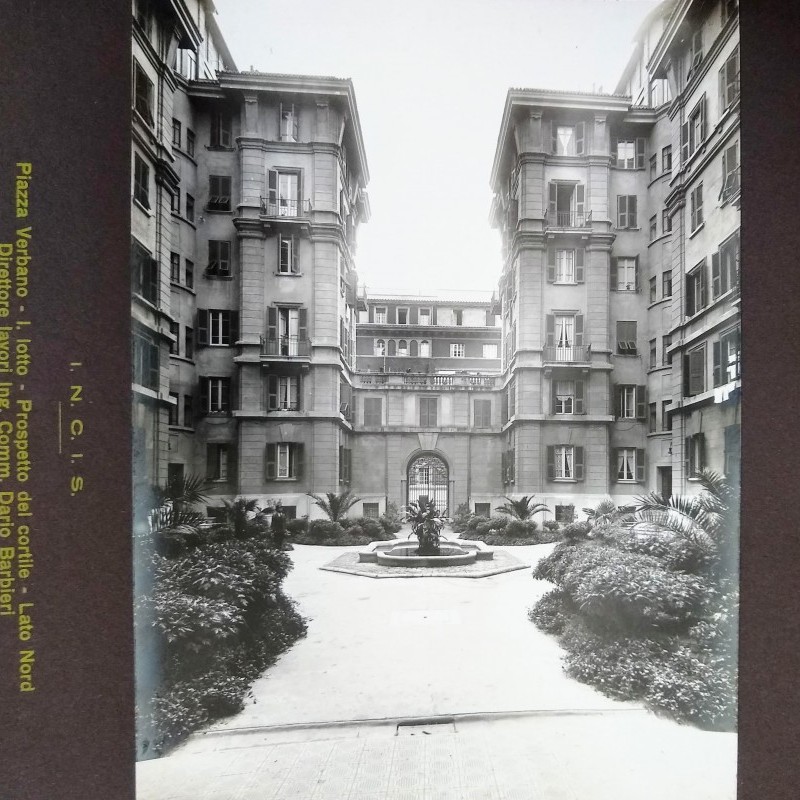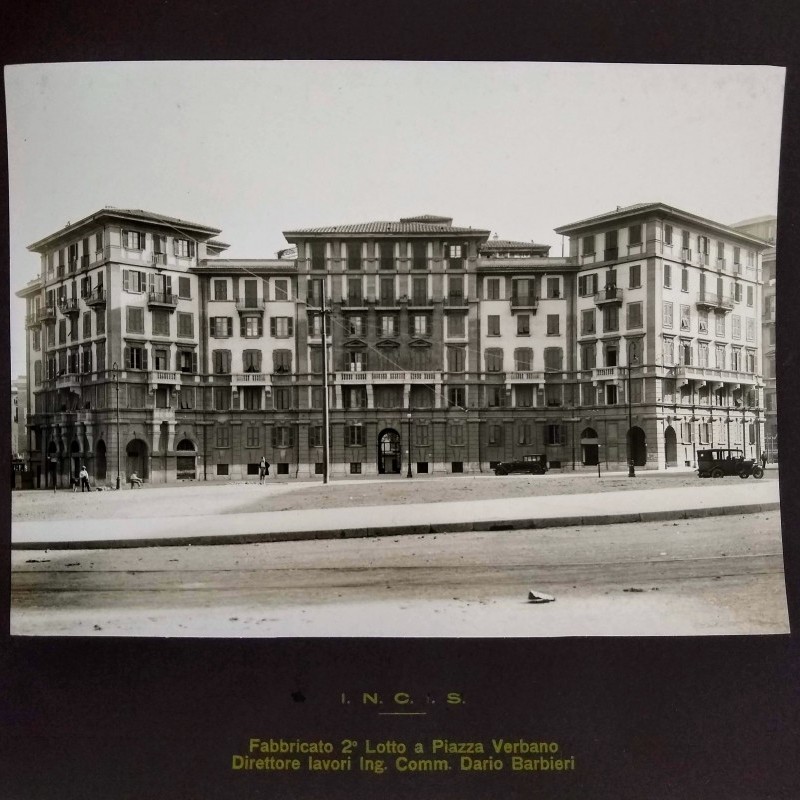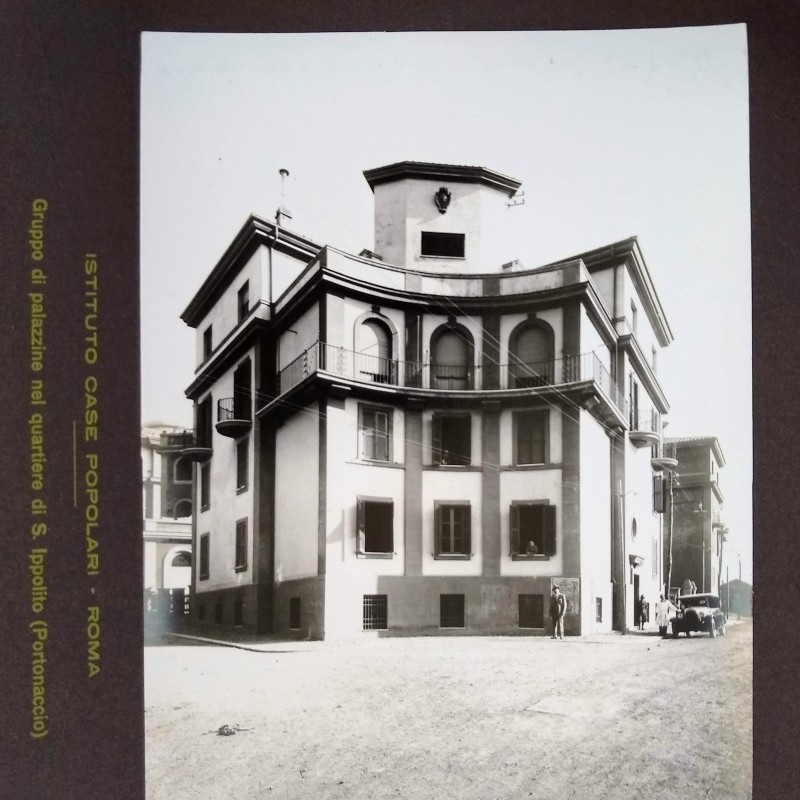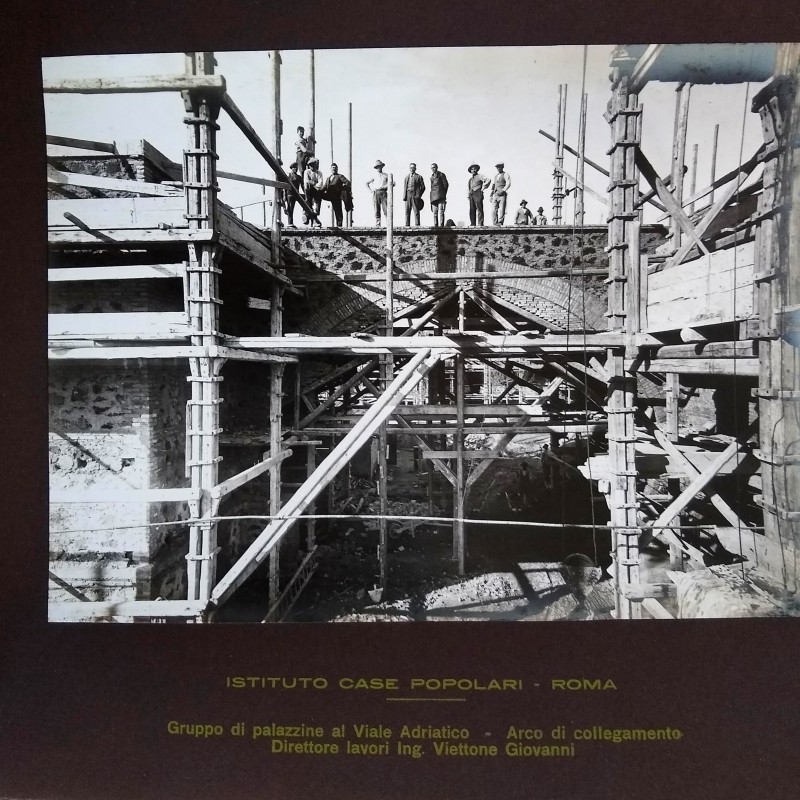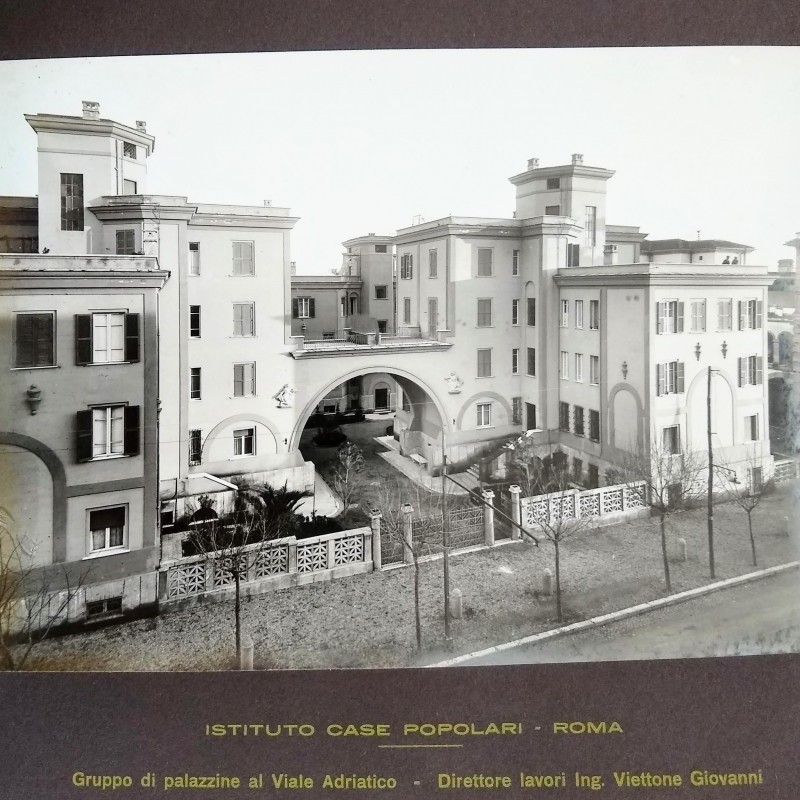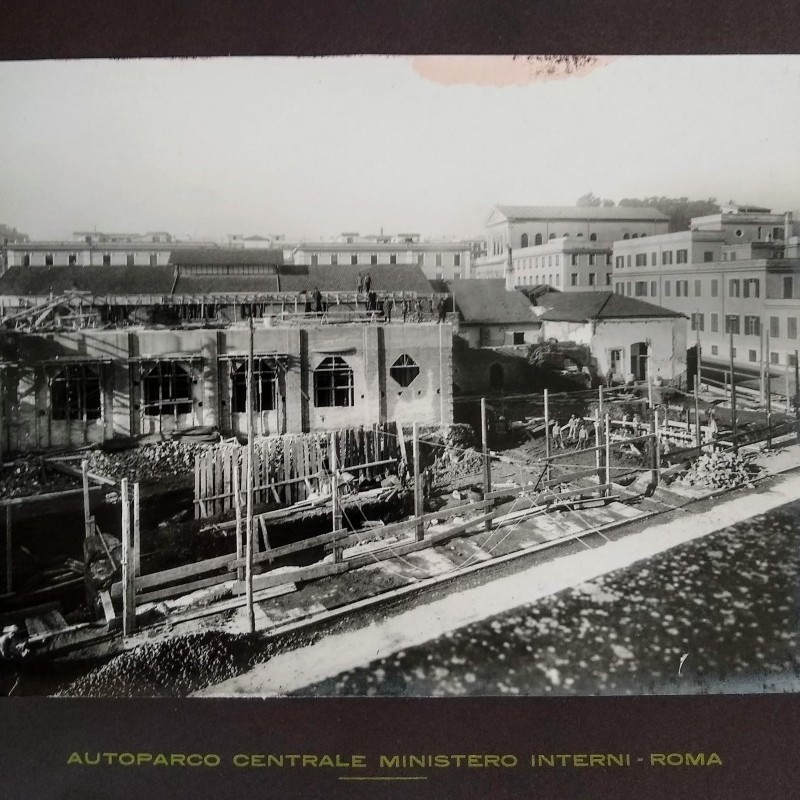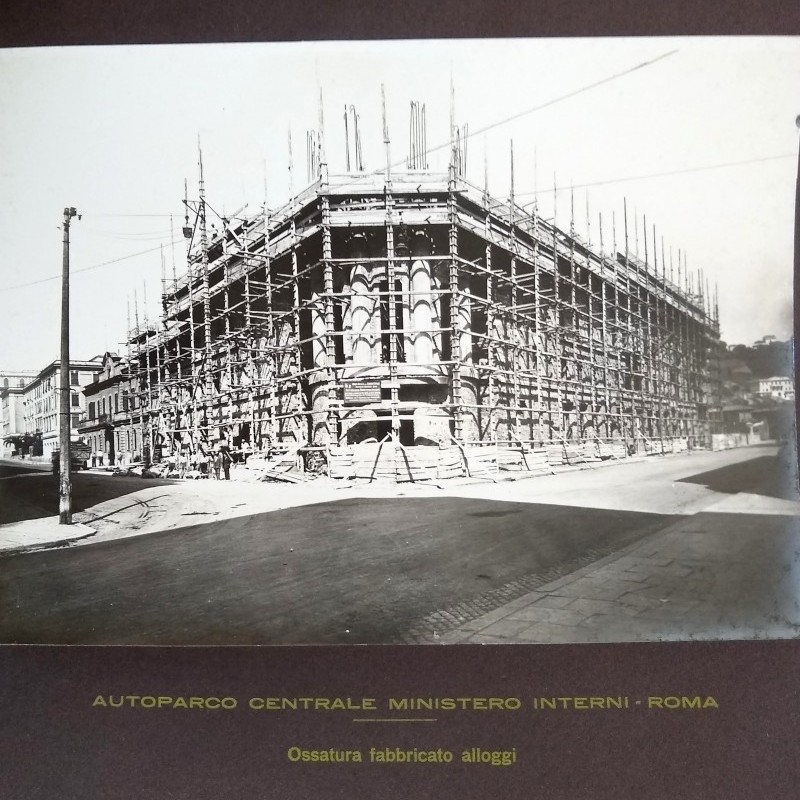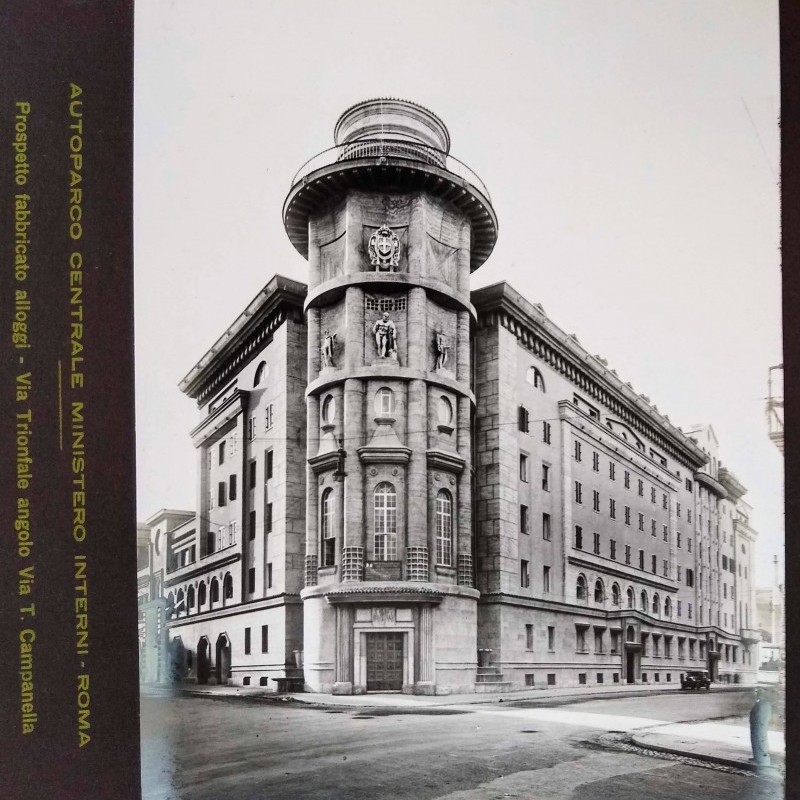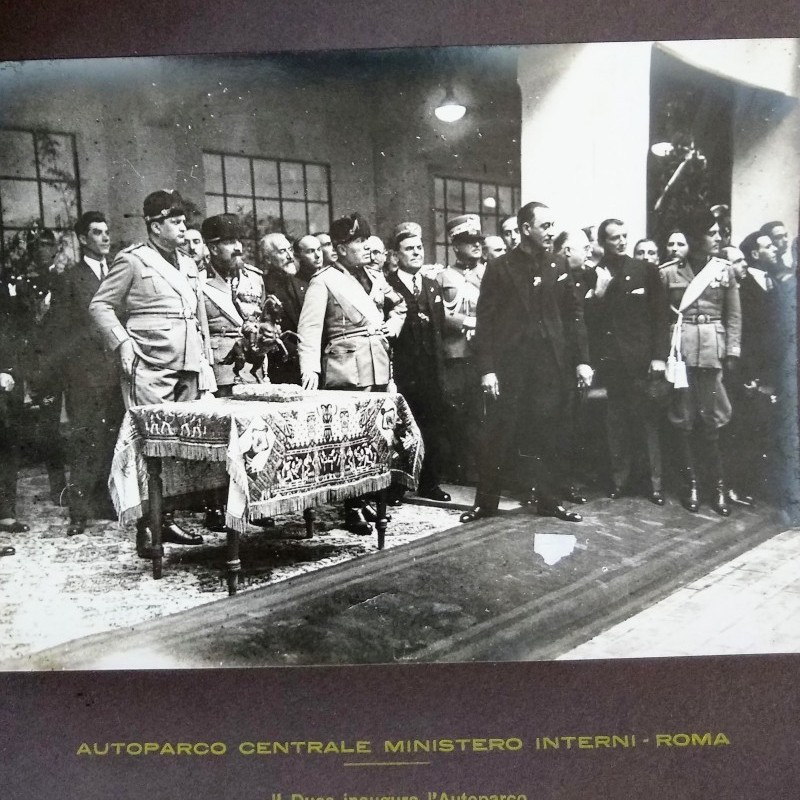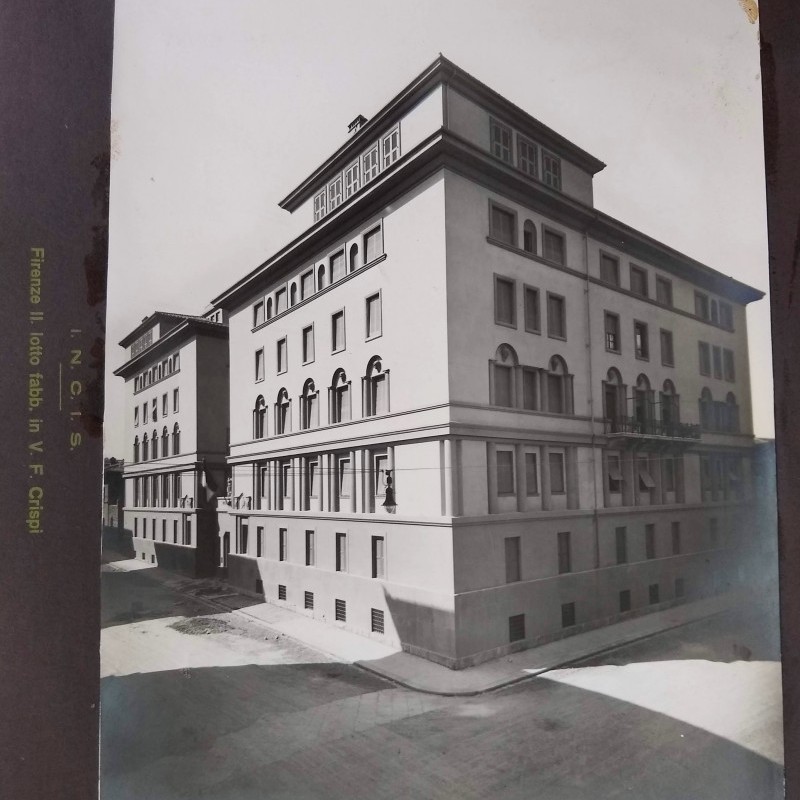 (Architecture) (Italy) (Photography) (Fascism) Ferrero & Grossi. Quattro Lustri di Attività dell'Impresa Cav. Uff. Ferrero Carlo & Cav. Uff. Grossi Vittorio, Roma, MCMXII-MCMXXXII. Rome and Florence: 1932. Oblong presentation album, 13-⅛ x 10-½ in., 70 heavy card leaves: first leaf with gilt title recto and photograph of Vittorio Grossi verso, incl. Grossi's dated manuscript dedication to an unspecified Italian municipality [Sede Podestarile], 15/8/32; followed by 69 leaves, each with a mounted photographic print recto and printed caption, print sizes vary slightly, most approx. 9 x 6-½ in., final third of leaves with minor uniform warp, approx. 6 examples with some discoloration at edges from dyed card mount, the rest VG to near fine. Cord-bound leather album, front cover gilt, spine beginning to split, heavily worn with some losses, esp. to rear board.
Comprehensive document of the revolutionary urban planning initiated by Italian fascists in Rome during the 1920s, and the diverse modernist architectural forms that supplanted many of the city's densely built historical areas.
Rapid population growth during the 1920s and 1930s caused a housing crisis that led to unprecedented partnerships between Mussolini's fascist government and Roman private construction companies, including Ferrero & Grossi. These public housing projects were coordinated by the Istituto Case Popolari (ICP; Institute of Popular Housing), led from 1925-1931 by the rationalist architect Innocenzo Costantini. Blocks of case popolari rose swiftly, creating new neighborhoods aimed at the huge influx of working class and lower-middle class residents, including thousands of new city employees (under the aegis of the Case dei Dipendenti del Governatorato di Roma, known as INCIS).
The speed of Roman redevelopment, often accompanied by the programmatic demolition (sventramento) of ancient districts, was celebrated as a critical aspect of the fascist revolution and its reconfiguration of modern, urban life. This album presents the significant contributions of one construction company to this effort, providing a survey of the period's astonishing modernization and the vocabulary of vernacular and civic architecture in which it took place: case popolari for the working class, INCIS districts for the middle-class, villini and palazzini for the bourgeoisie, and monumental government buildings. These typologies of residential architecture further promoted the social segregation central to Mussolini's fascist ideology.
The first quarter of the album addresses early, pre-fascist, ICP modernization projects in Rome's rural outskirts—the infamous industrial and agricultural zones of the borgate, e.g. a school and sanitation center in Marcigliana. There are also a few examples from the Italian co-operative housing movement, including the Cooperativas Luigi Luzzati (named for the Jewish Prime Minister of Italy) and Tesoro Parioli.
The fascist era documentation begins with numerous rationalist ICP apartment blocks in various areas of Rome, lingering on several massive urban projects built by Ferrero & Grossi, including architect Dario Barbieri's innovative redevelopment of Piazza Verbano, which housed nearly 10,000 people. The Verbano photos include a cornerstone ceremony with the King Vittorio Emanuele III, various stages of construction, and the inauguration by Minister Antonio Mosconi. Not all of these projects were groundbreaking formal experiments, but they were highly conspicuous alterations to the Roman built environment that delivered on the Mussolini's promise of a new cityscape for a new society.
Photographs of Il Duce at the inauguration of an enormous governmental autopark further testify to the symbolic importance of urban development to the fascist revolution.
SOLD