Sous la jupe: illustré
G. Maindouce, ca. 1933-1935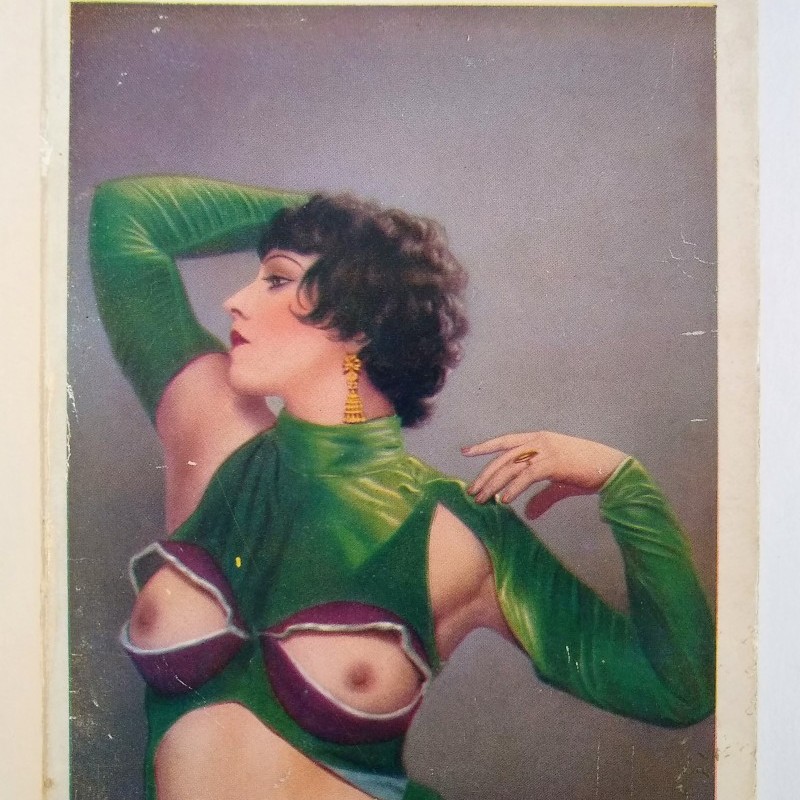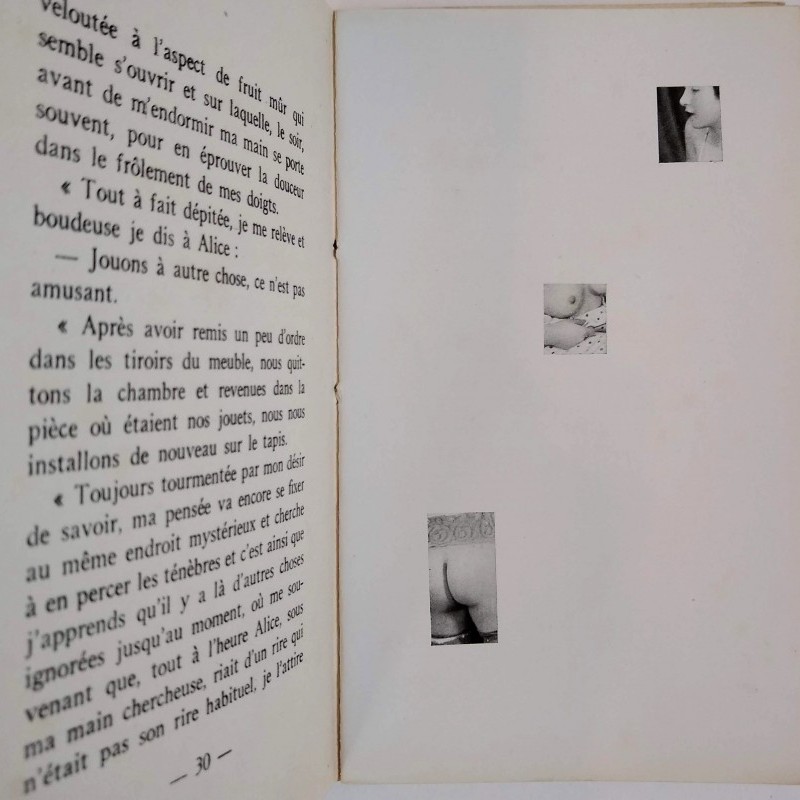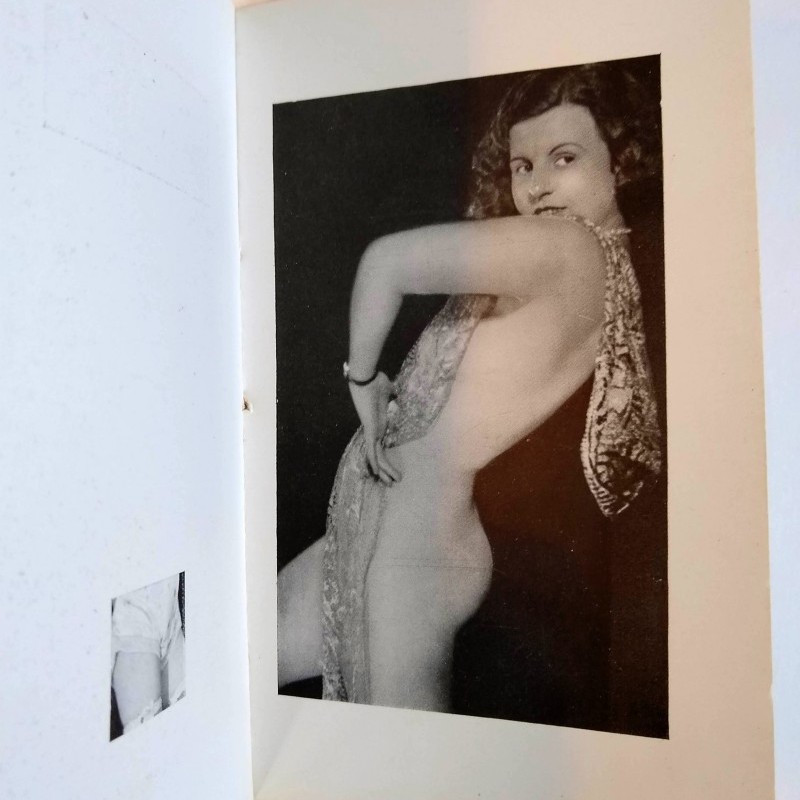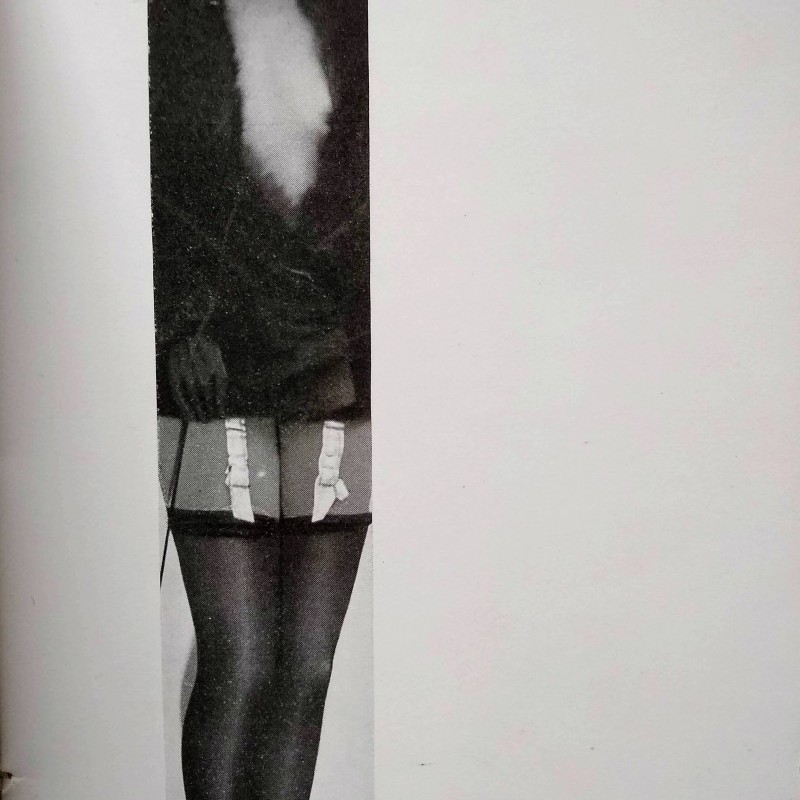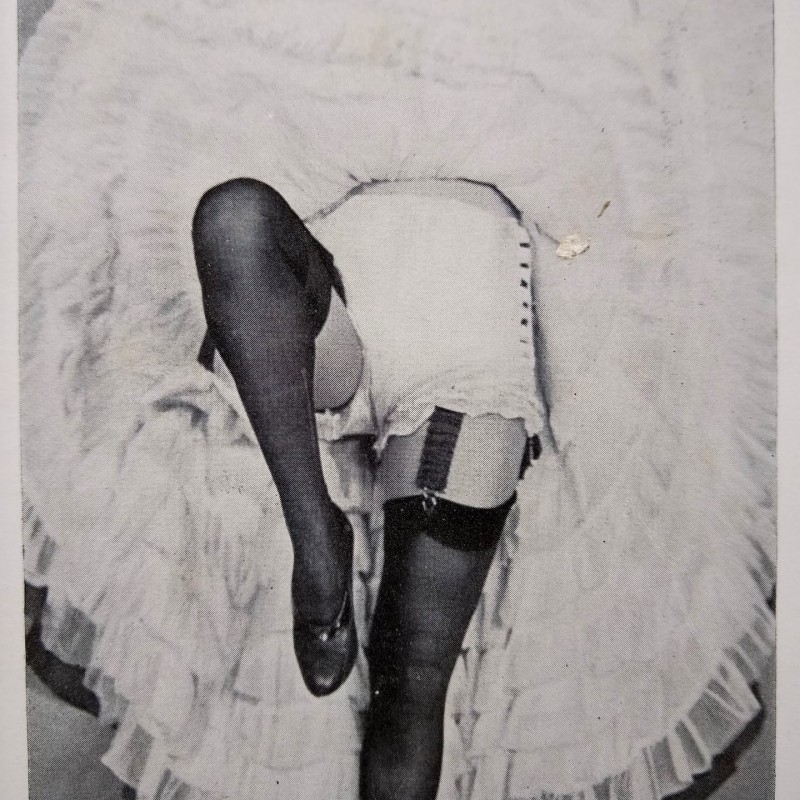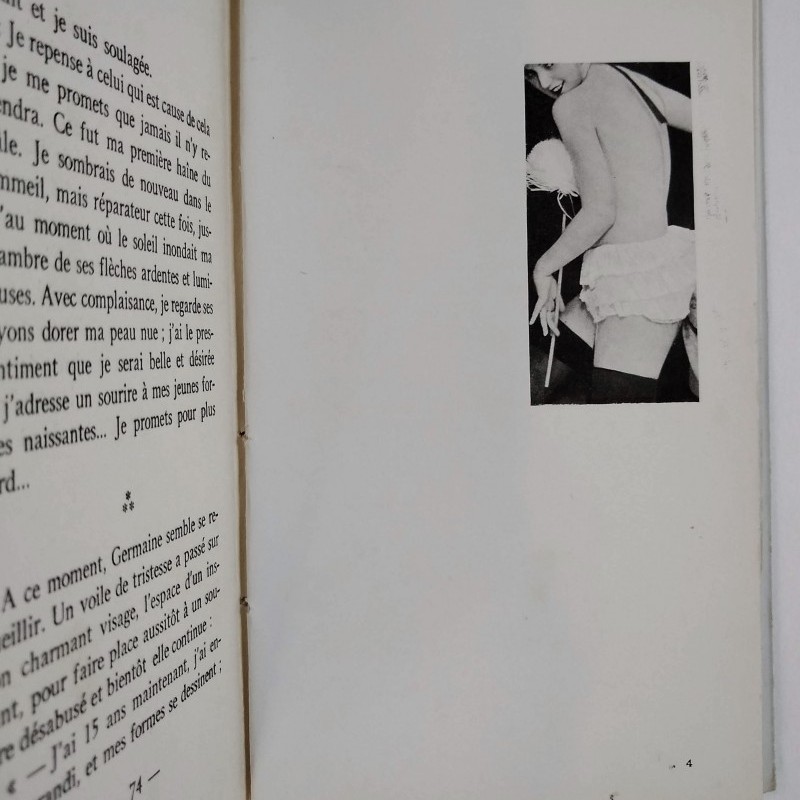 Maindouce, G. Sous la jupe: illustré. Paris: Les Éditions du Couvre-Feu, n.d. [ca. 1933-1935]. 8vo, 115 pp.; erotic fiction illustrated with 28 b/w pls., most printed recto, some also verso; in orig. wrapper with color d.j., d.j. beginning to split at spine, edges worn, else very good. D.j. with misprint "Nombreuses illustrations sujestives" [sic] described by Pia.
Éditions Couvre-Feu was one of a number of imprints founded by Léon [a.k.a. Victor?] Vidal under the larger umbrella of his erotic publishing and fashion group, Société des Éditions Gauloises. Couvre-Feu specialized in pseudonymous fetish, sadomasochist, and bondage literature; illustrated with fetish photography by Studio Biederer and from the archives of Vidal's other business, the lingerie company Diana-Slip, whose catalogue included anonymous fetish images by Brassaï, Kertesz, and Roger Schall.
Several editions bearing the title "Sous la jupe" were issued by Couvre-Feu between 1933-1935. They differ considerably from this rather avant-garde example and priority has not been convincingly established: one was unillustrated, another included extracts of several erotic stories with only scattered illustrations, a third was a promotional list of erotic publications, and an English variation was issued by Éditions Richepanse in 1935. Nevertheless, it is possible to match some of the "detourned" images in this artistic edition to others by the Studio Biederer and from the Diana-Slip catalogues.
Though recorded in Pia, P., Livres de l'Enfer, this version and d.j. seemingly uncommon, OCLC locates no holdings of this edition in North America.
$450