Sun Annual
1959-1961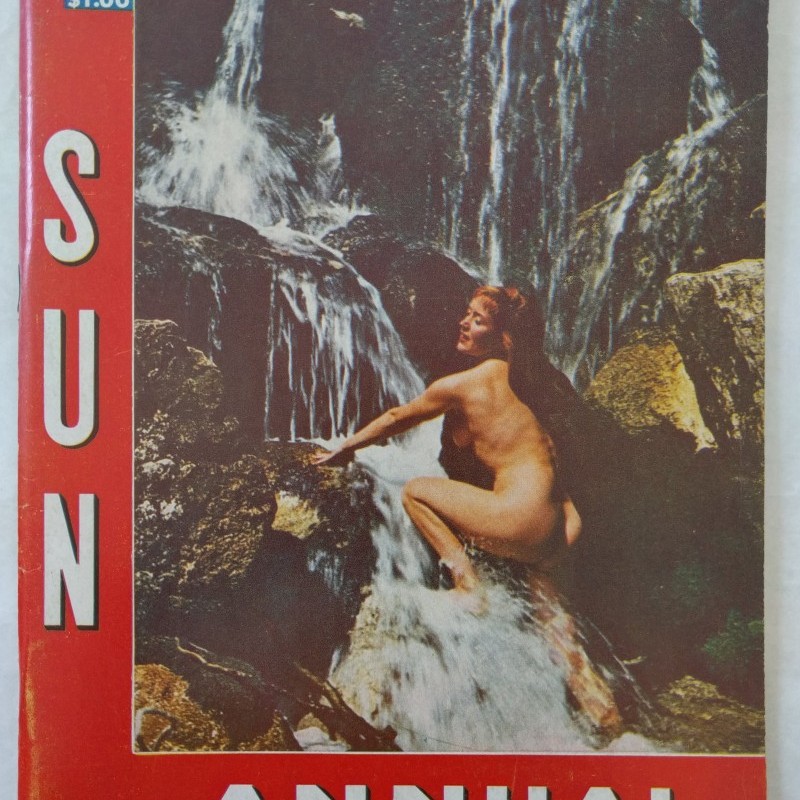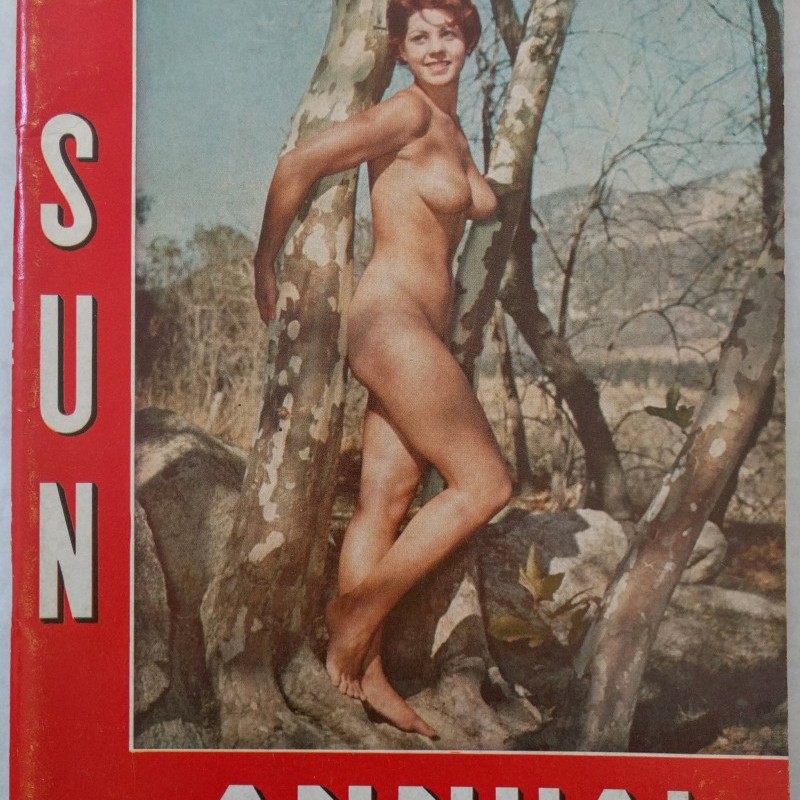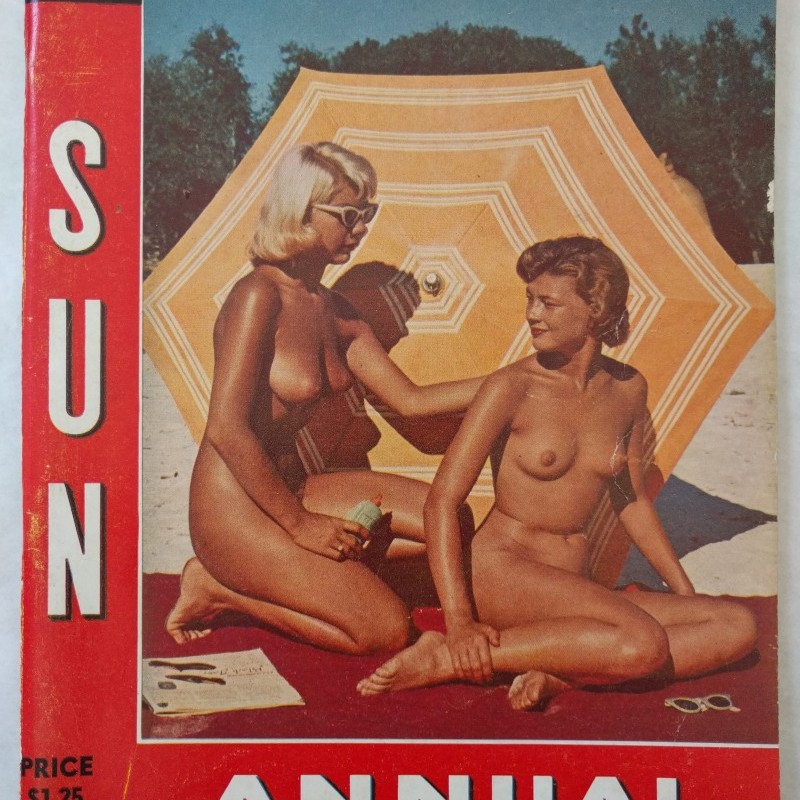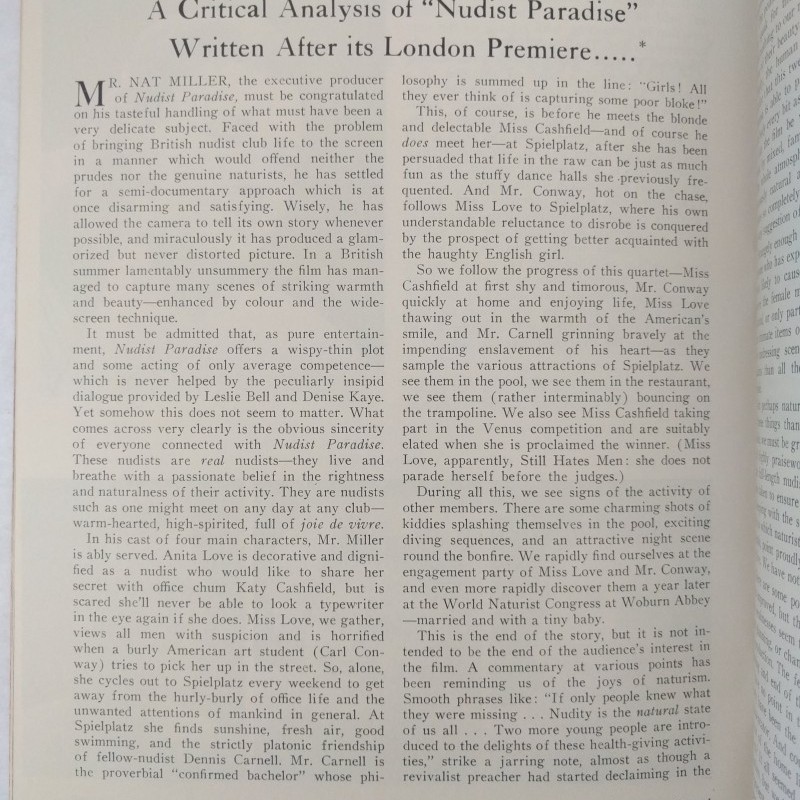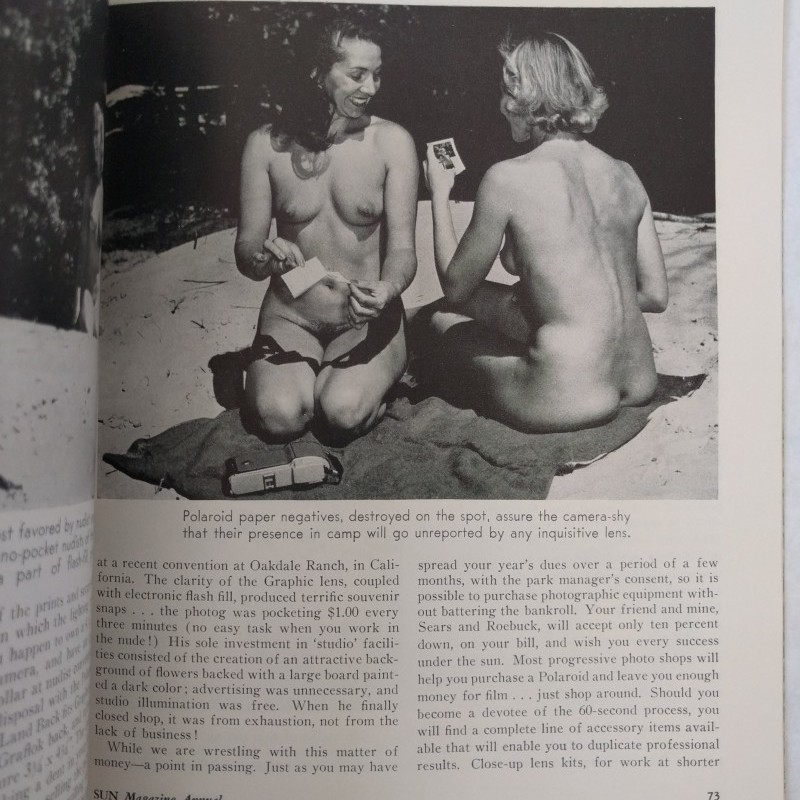 (Nudism) Sun Annual. Nos. 1-3 (all published?). [Mays Landing, NJ]: Sunshine Publishing, [1959-1961]. Square 8vo, each 96 pp.; profusely illus. with b/w reproductions of nudist photography and a few color spreads, in stapled color pictorial wraps, covers lightly worn, else very good.
An annual roundup of international "social nudism" by the publishers of Sun Magazine. Photo essays and texts explore nudist vacations in the US and Europe, with topics relevant to foreign customs and campgrounds. A number of essays are of special interest: including the value of the Polaroid to the nudist community, a lengthy review of the "first" nudist movie, "Nature's Paradise" (1959), and sociological commentary about the evolving nudist movements in Britain, Denmark, and France: "The Silent Revolution."
OCLC locates two holdings, at least one complete: Indiana (Kinsey) and Rutgers.
$350