Tamiahua
Leonides Guadarrama Jimenez and Leon Gryj Freund, 1954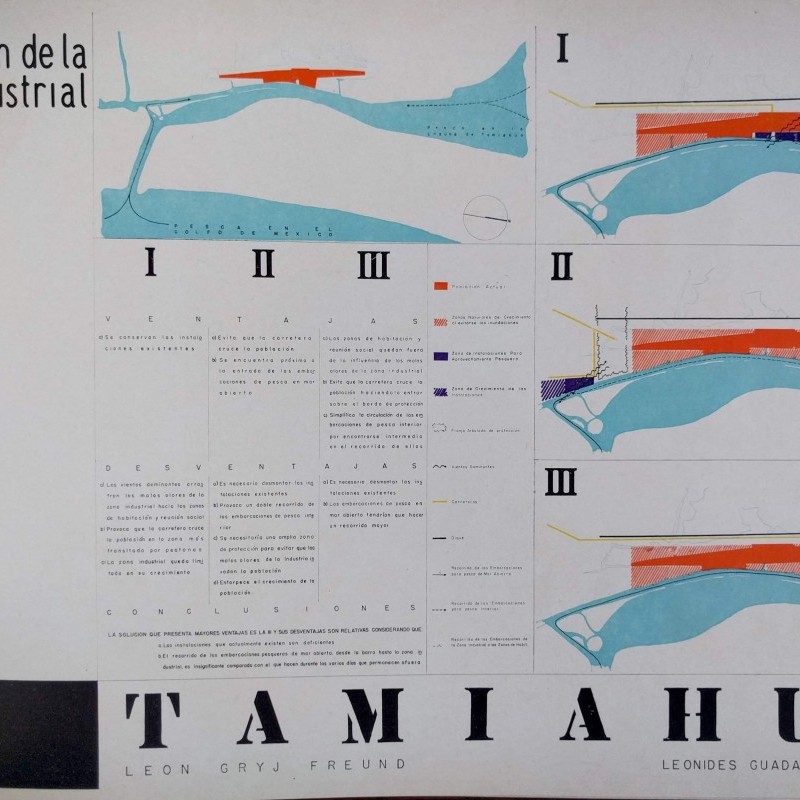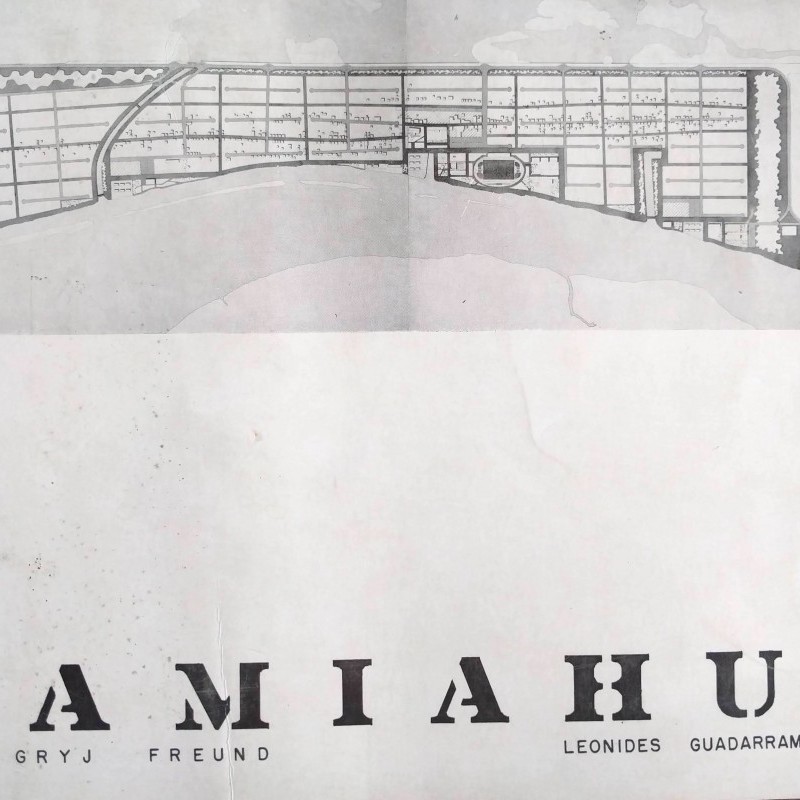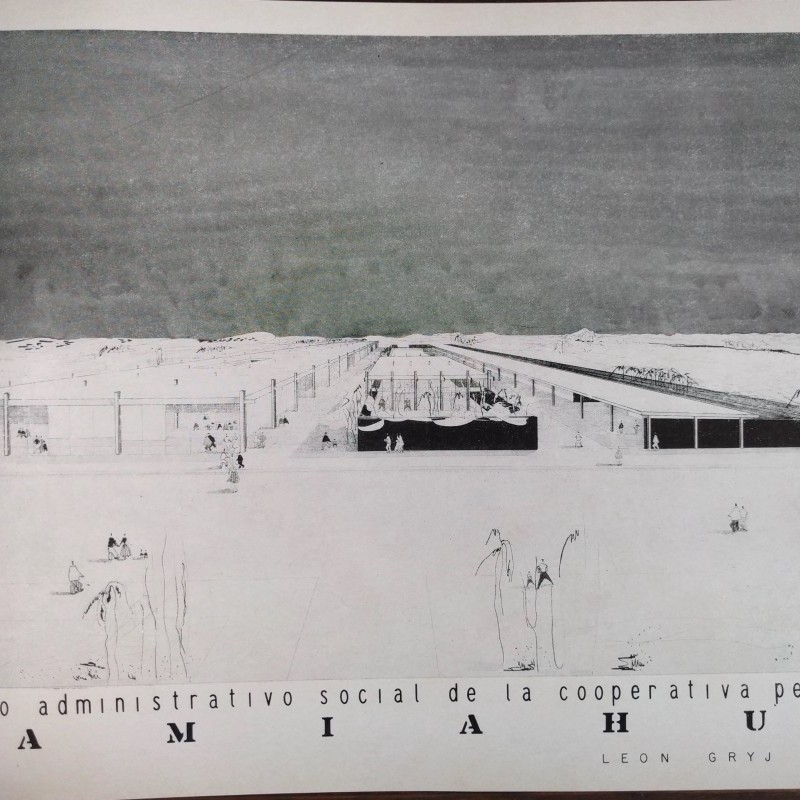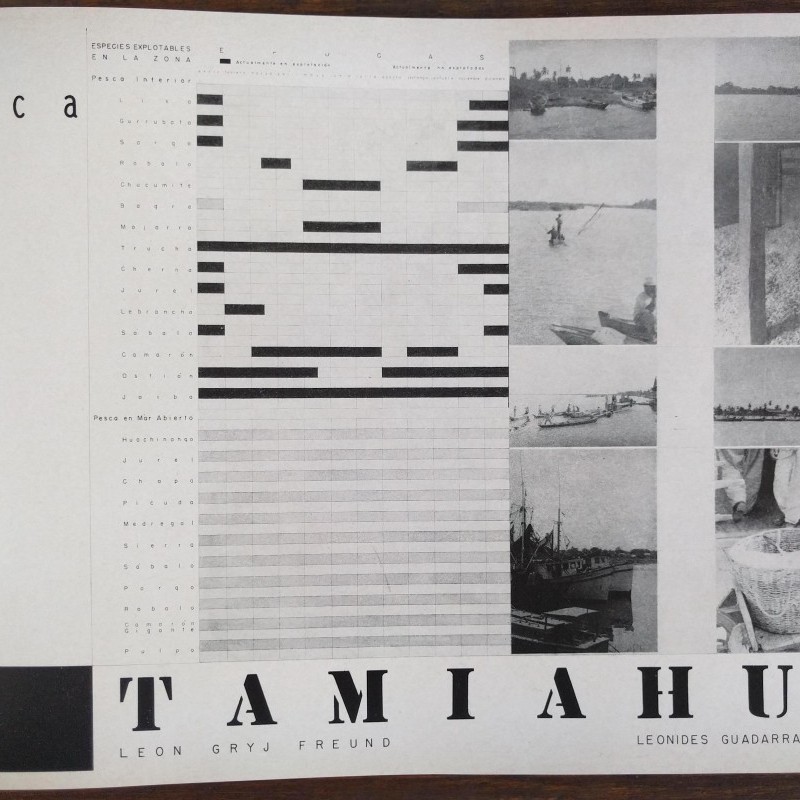 Gryj Freund, Leon and Leonides Guadarrama Jimenez. Tamiahua. Thesis Profesional, Universidad Nacional Autónoma de México, Escuela Nacional de Arquitectura. México, D.F.: [1954]. Oblong 4to, 117 pp.; illus. include maps, graphs, elevations and plans, some folding, a few in color; pictorial card wraps, worn, fore-edges foxed. Dated gift inscription from Guadarrama to an engineer, Alberto Barocio.
Guadarrama designed one Mexico City's most iconic modern buildings, the Museum of Natural History (1964) in Chapultepec Park. It was part of the huge urban renewal project leading up to the 1968 Olympics and its ten futuristic concrete domes, inspired by celestial vaults, were recently restored. Gryj also played a major part in CDMX's development, as the head of Unidad de Planeación de Desarrollo Urbano (Transportation) from 1972-1976 and more recently, as the director of urban planning for the re-development of Hipódromo.
Their thesis project involved proposals for Tamiahua, a small Gulf town (16,500 inhabitants "profundo mestizaje del indio, blanco, y negro") lacking modern infrastructure and social services. At the center of the plan is a building for the fishing cooperative that was its main industry, but there are also proposals for a medical center and schools, in keeping with the government's anti-poverty and opportunity programs.
Not found in OCLC.
SOLD